If you think all sod is basically the same — a nice green carpet of instant grass — you're about to be surprised.
You have many choices, though you'll need to ask yourself some questions.
Do you love mowing the lawn, or would you rather be doing just about anything else?
Is your property sunny or shady? Does it get a lot of foot traffic? Do you have an irrigation system?
Just what is the best sod for Florida lawns?
Here's a look to get you started.
Zoysia (Palisades, Empire)
Zoysia is a favorite for homeowners looking for the best sod for Central Florida.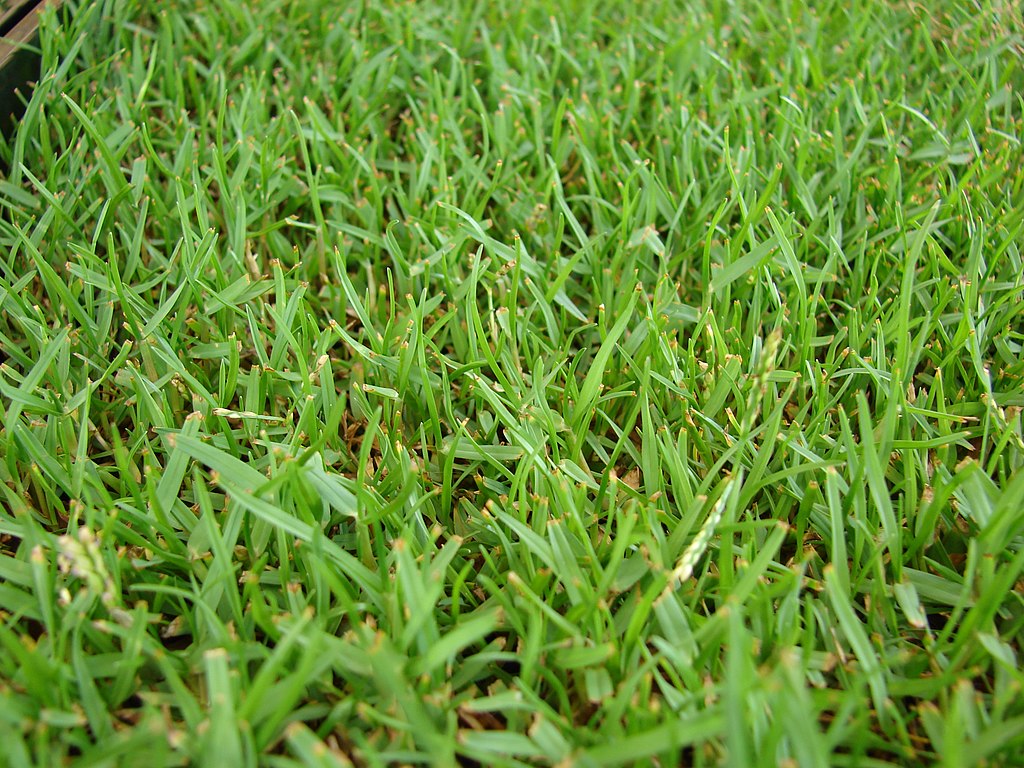 Its claim to fame:

It looks great in a wide range of environmental conditions.

What it looks like:

Green the majority of the year, thin blade, dense, great drought recovery.

Why it's great:

Slower growth rate; resists weeds; stands up to wear; adapts to a wide range of soil types. Considered more of a "formal or higher- end" type of grass, without all the headaches and maintenance of Bermuda, though one should expect more maintenance than St Augustine or Bahia. It is not susceptible to the chinch bug at this time. Zoysia has a vigorous root system and is difficult to over- water.

Maintenance:

It takes some work to look its emerald green best: weekly mowing during the growing season, preferably with a collection system on the mower, regular watering; regular fertilizing, insect, and disease control, periodic verticutting, or scalping with a regular mower to prevent/ eliminate thatch. Zoysia should be maintained no higher than 2.5" in height, ideally 1.75- 2.25", or as low as you can get the grass without scalping, with the exception of when it is time to verticut.

The downside:

Susceptible to insects, such as St Augustine Grass webworm, the Florida billbug, and Tuttle Mealybug, brown patch fungus issues when the temperatures cool off. Many varieties develop brown patches from dog waste.

Good for:

High-end lawns; children's' play areas; golf courses; high-traffic areas.
St. Augustine Sod (Classic, Seville, Floratam)
It's named after Saint Augustine, but this sod is a top contender for the best sod in Orlando, especially in urban and suburban areas.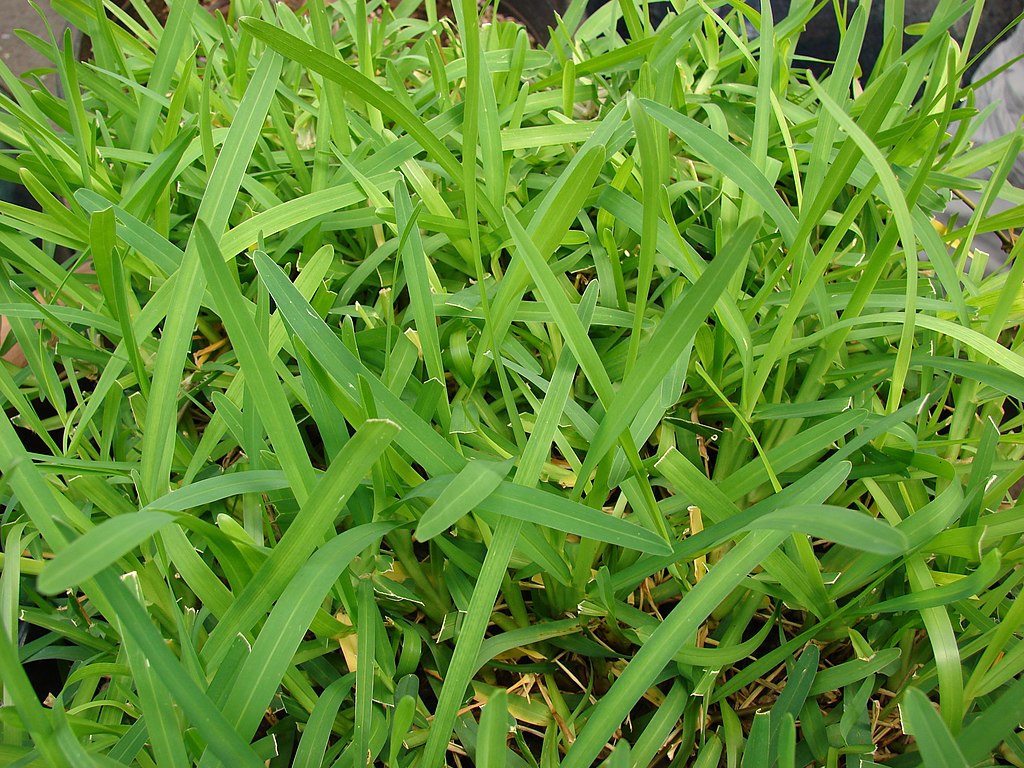 Its claim to fame

: Certain varieties do not require much direct sunlight, so it's great for shady lawns as well as lawns that receive direct sunlight.

What it looks like:

Dark green with broad leaves, course texture, and dense coverage.

Why it's great:

Perfectly adapted to Florida's climate, it thrives in hot, humid conditions and grows in a variety of soils and light conditions, though two plus hours of sunlight per day is needed for long- term success.

Maintenance:

Moderately high. Weekly mowing; frequent watering; fertilization, pest, and disease control six to eight times per year.

Downside:

If it gets heavy wear, it will need replacing. Most varieties are susceptible to chinch bugs, webworms, root- rot in shaded, moist environments, gray- leaf spot during humid, rainy months each year.

Good for:

Shady and direct sun yards, lawns that have an irrigation system.
Artificial Turf
The best sod for Florida lawns might not be sod at all, but artificial turf.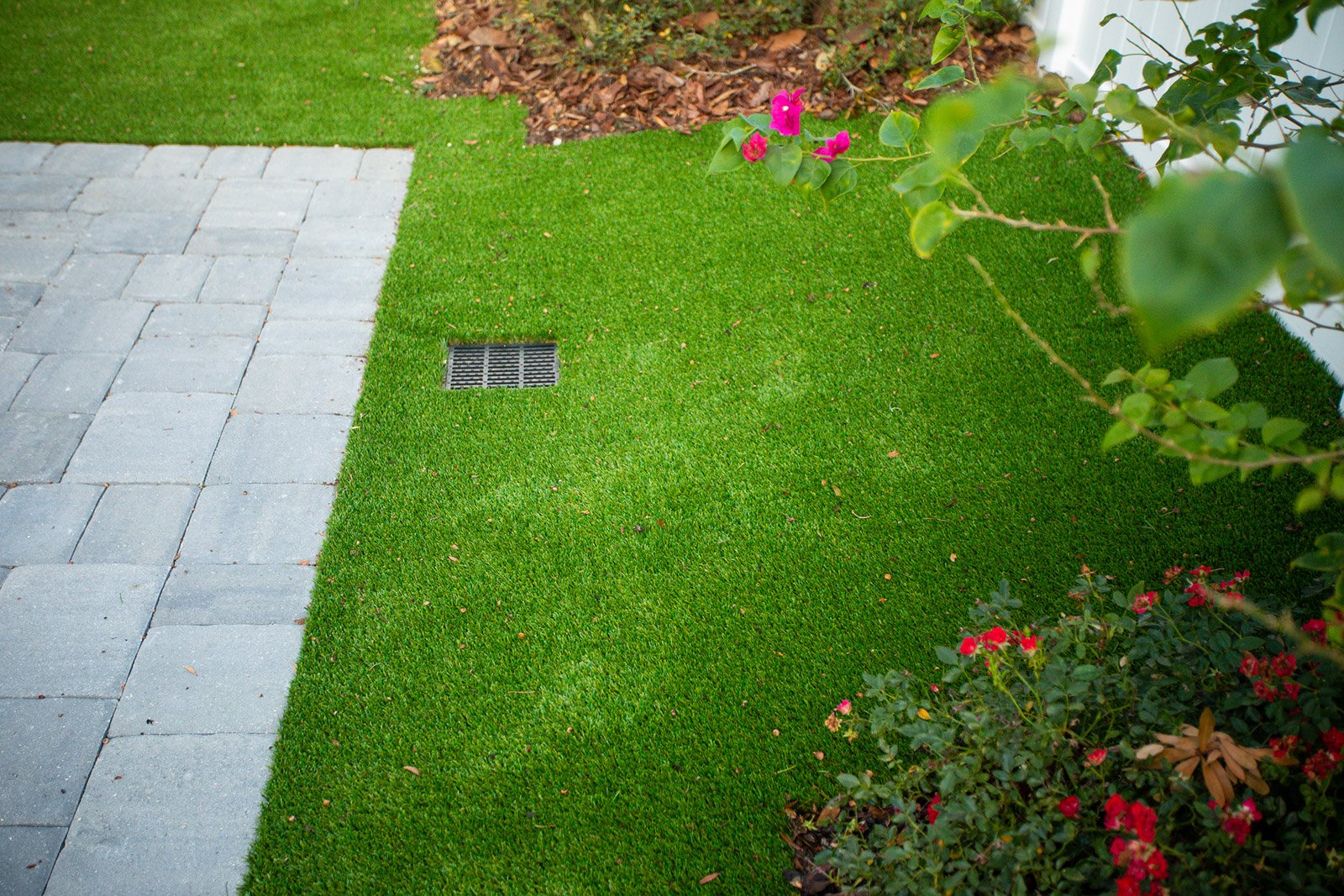 Its claim to fame:

It looks natural — but no maintenance!

What it looks like:

Green, all the time.

Why it's great:

It looks fairly natural; is long-lasting; environmentally friendly.

Maintenance:

None, except an occasional sweeping/cleaning of debris.

Downside:

Significantly more expensive upfront, but can save you money in the long run.

Good for:

Yards; playgrounds; dog runs; golf courses; putting greens; driving ranges; athletic fields; areas with high traffic; or where cost concerns prevent natural grass from being used.
Skeptical? We can provide samples for you to touch and see up close.
Argentine Bahia
This may be the best sod for Orlando where an irrigation system isn't present, budgets don't allow for the other varieties and/ or maintenance, or a customer wants to avoid significant usage of chemicals.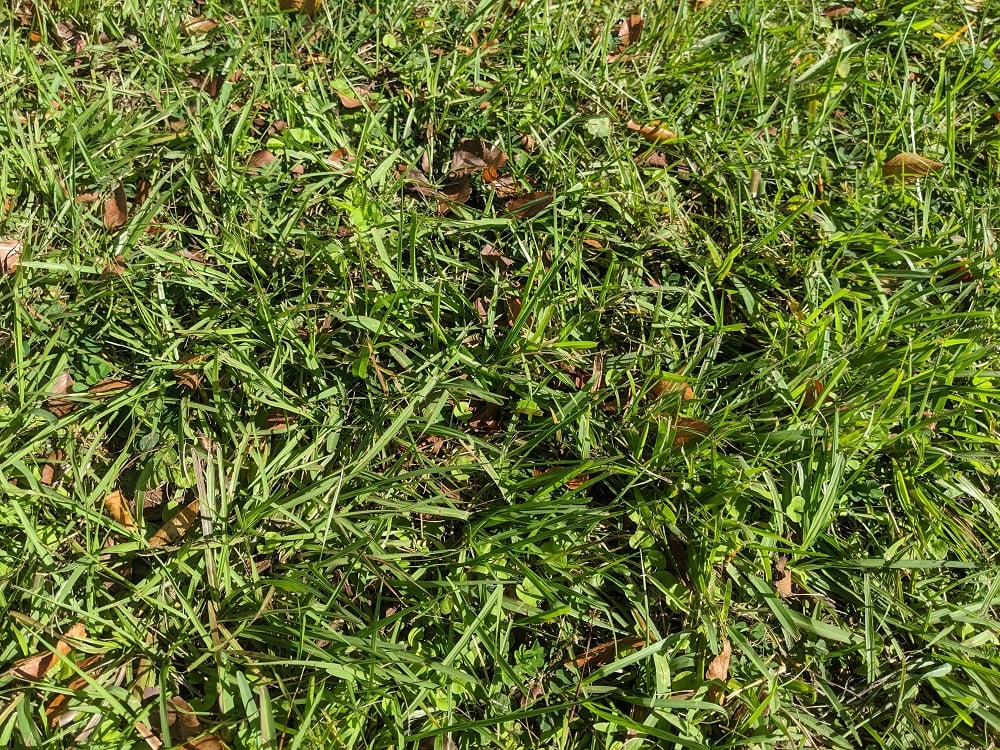 Its claim to fame: Bahia varieties are known for their ability to grow in infertile soils and with little water.
What it looks like:

Green, it will have weeds and wild grasses, this is a pasture grass.

Why it's great:

Requires very little fertilization and pest control. Two applications of weed and feed a year may be all it needs.

Maintenance:

Low-maintenance. Once established, Bahia can live off rainwater. Bahia should be over- seeded once per year to help keep a dense cover as Bahia does not produce runners as the other varieties do.

Downside:

Susceptible to weeds and bare spots. Don't mow Bahia at low levels, as this reduces its natural tolerance to drought, heat, and insects.

Good for:

Erosion control, municipalities, rental properties, and right-of-ways.
Celebration Bermudagrass and Tifway 419 Bermudagrass
Celebration is a popular variety of Bermudagrass.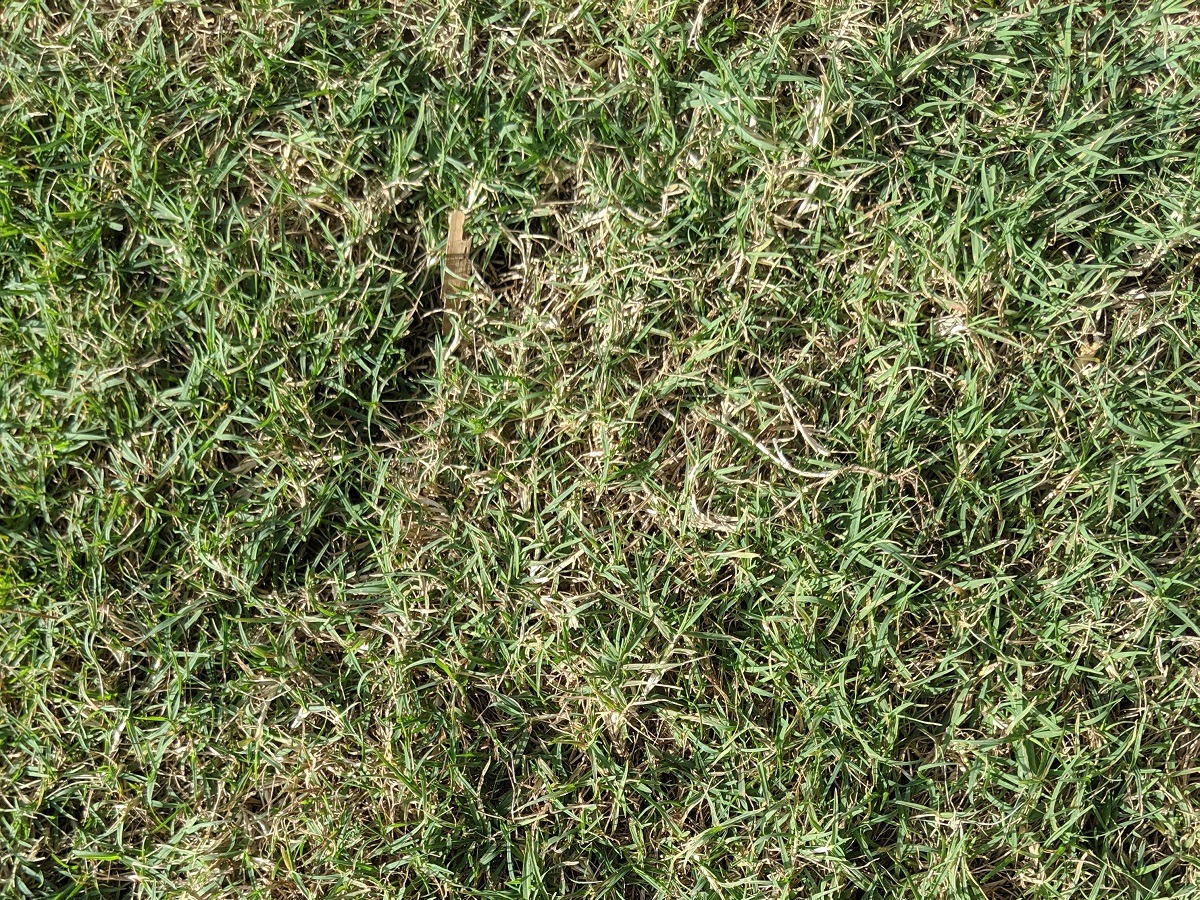 Its claim to fame:

It's tough.

What it looks like:

A beautiful, dark green grass.

Why it's great:

It's naturally drought-resistant, so no stress about frequent watering, though it will look dry if not watered on a consistent basis. Bermuda has a significant root system, if you plant it know that you'll have remnants on your property years after replacing with another type of turf.

Maintenance:

High maintenance. Does best maintained with a reel mower, cut 2- 3 times per week during the growing season, and mowing height should be no more than 1.5 inches.

Downside:

In the heavy growing season, you may have to mow more than once a week, susceptible to mole crickets, fertilization, weed, and pest control should be done on a monthly basis.

Good for:

High-traffic areas where you want the durability of Bahia, but don't want issues with weeds and bare spots.
The
Best Sod for Florida Lawns
? Just Ask Us
Looking for the best sod for Central Florida? We'll make your sod decision easy.
We'll ask about your ability to care for your new turf, and chat about the conditions of your property, from your irrigation set-up to the amount of sunlight available.
Then, whatever sod type you choose, you'll love it.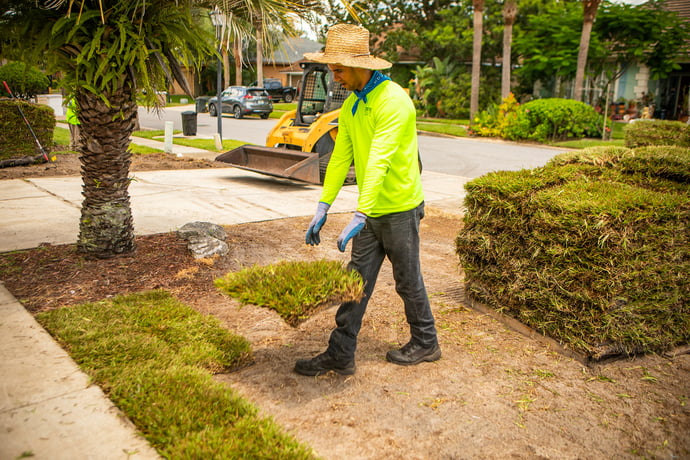 Our sod is always fresh, picked up daily from the farm.
It looks better, feels better, and is healthier than turf that sits on pallets for periods longer than 24 hours.
Problems? We offer a 30-day warranty on our sod installations. If your sod isn't perfect for the full warranty term, we'll make it right, at no cost to you, certain restrictions apply.
The
Best Sod in Orlando
? Trust Ground Source
We're sod experts, but our skills don't stop there. We're with you every step of the way as you plan your perfect outdoor space.
Sod, irrigation, landscape design: Let us transform your yard from an embarrassing eyesore to a place you spend every spare minute.
Are you ready to enjoy the vibrant, impressive yard you've always wanted? Request a quote today! We'll help you review your options and then transform your property.
Image Sources: zoysia grass, st. augustine grass