Let's face it, if you're a plant in Florida, you better love sun.

But some plants love it more than others, offering bigger flowers and brighter, more colorful foliage when they soak up plenty of rays.

What are some great plants for full sun in Central Florida?

Grab your sunglasses and let's take a look.
1. Ixora
This beauty actually needs full sun for maximum flower bloom.

This sun-loving shrub offers clusters of tubular flowers in bright red, orange, yellow, pink, or white.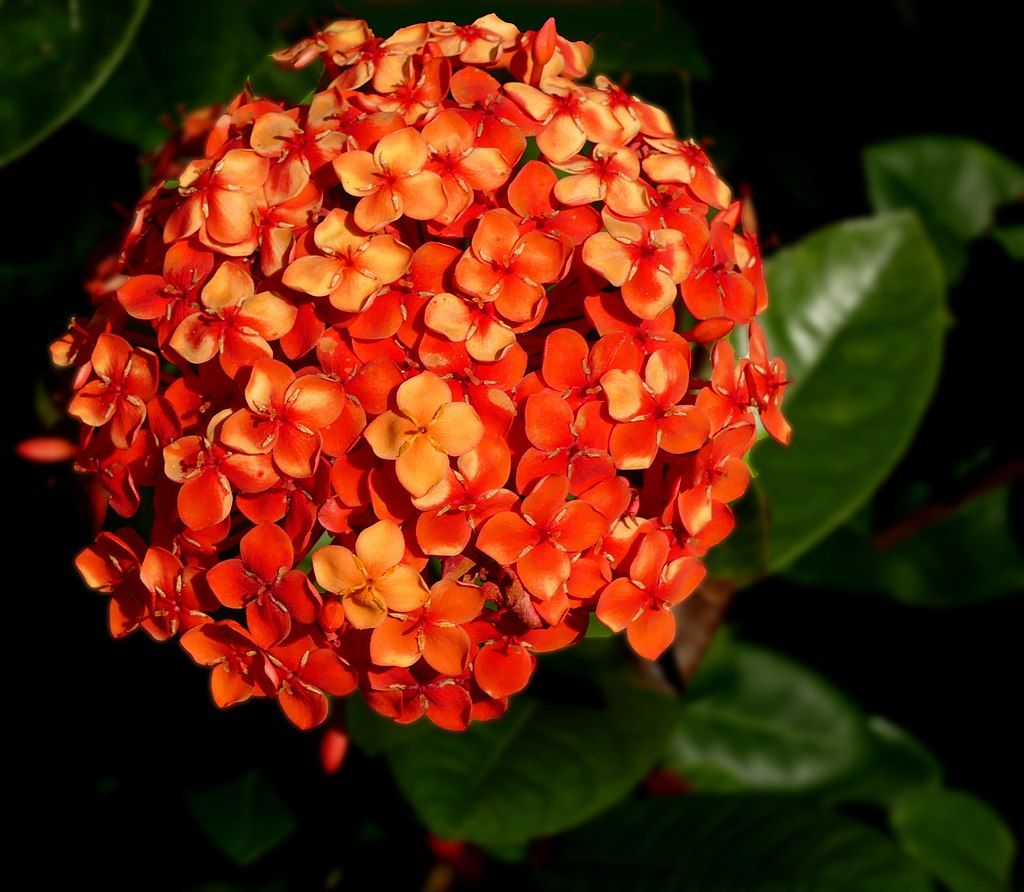 Sometimes called "flame of the woods," this compact, densely-branching full-sun Florida plant works great as a hedge, border, screen or specimen plant.
2. Firecracker Plant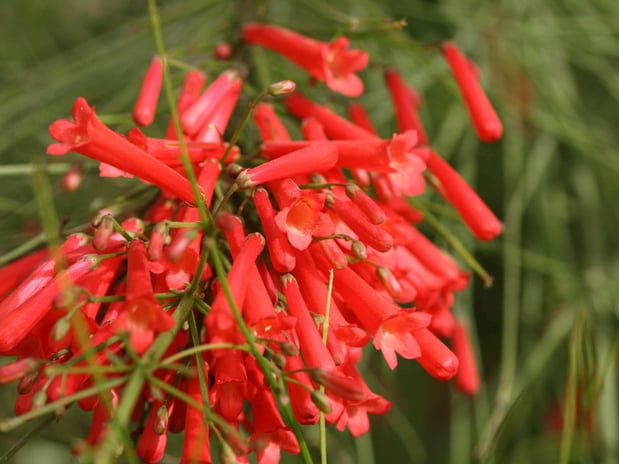 It looks like it sounds — clusters of scarlet tubular flowers resembling small firecrackers provide stunning color from spring through fall.

A pretty plant with explosive impact, it also attracts hummingbirds and butterflies.

Firecracker plant can reach three to four feet tall and six or more feet wide, so be sure to give it room to sprawl.
3. Asiatic Jasmine
One of the prettiest plants for full sun in Central Florida, Asiatic jasmine is a great addition to your landscaping.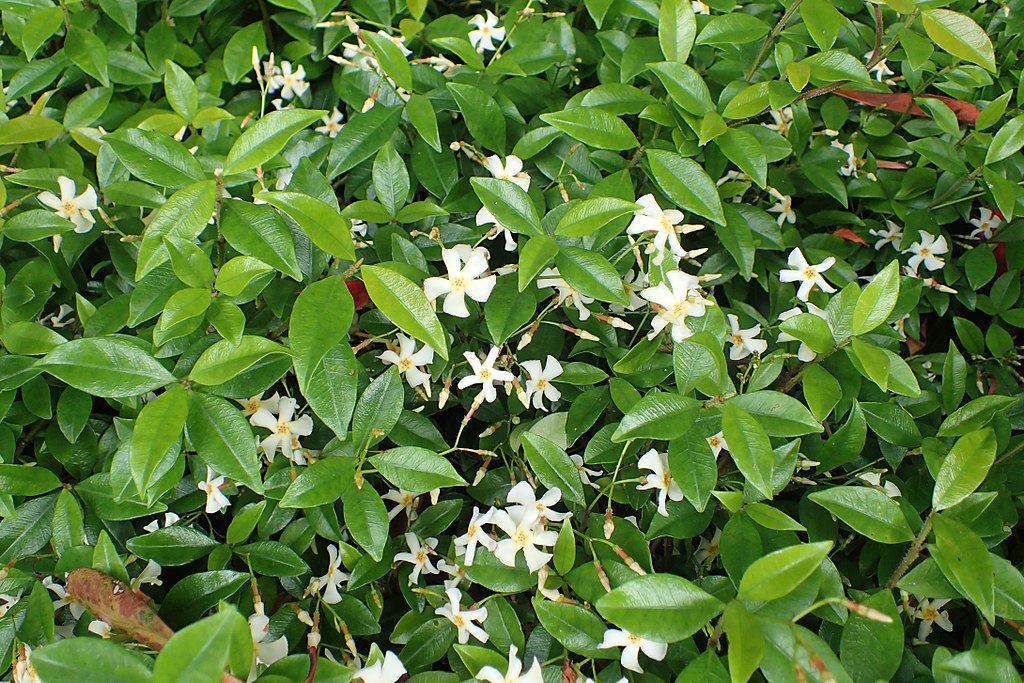 You'll especially love the variegated variety of this stunning ground cover plant, with new leaves that emerge pink then turn variegated white and emerald green. Bonus: very fragrant, tubular, creamy yellow flowers bloom prolifically in the Florida heat.

Asiatic jasmine is drought-tolerant, and is generally pest- and disease-resistant, too.
4. Pink Muhly Grass
Yes, pink grass! The cotton candy- like plumes of this amazing ornamental grass almost glow when the sun shines through them, so it's one of the best plants for full sun in Florida.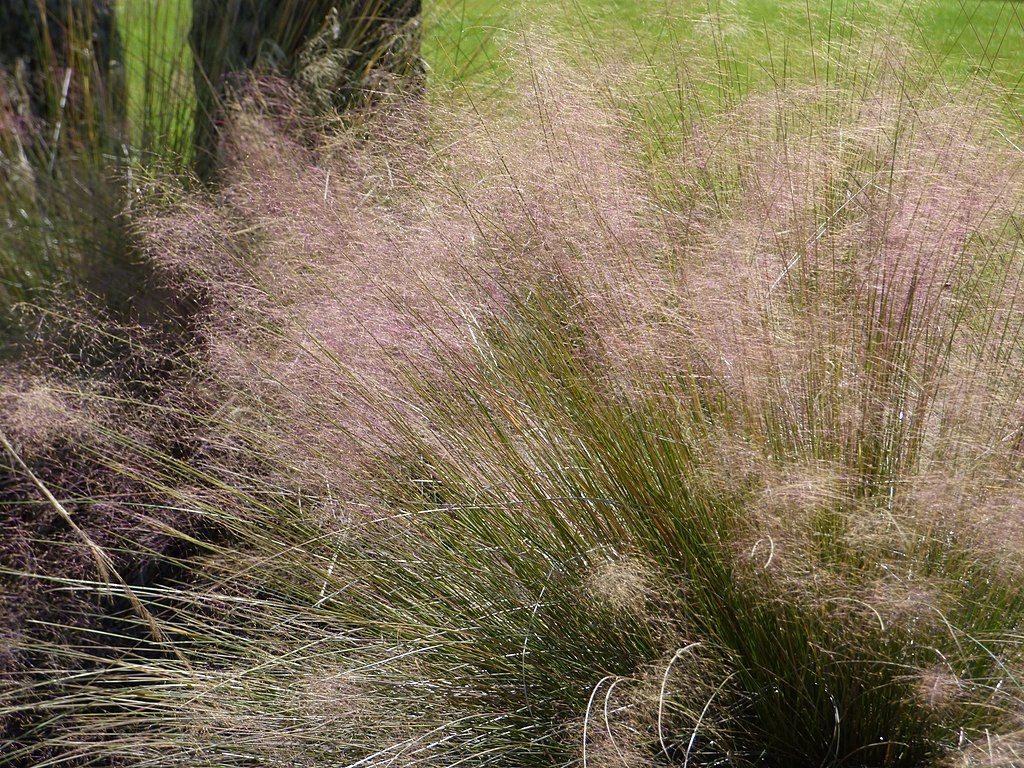 In the spring and summer, the slender, long shoots of grass are green in color. As the fall approaches, the plant produces soft, fuzzy pink plumes.

Pink muhly grass isn't just stunning, it's also low maintenance.

These problem-free plants thrive in full sunlight, and rarely need fertilizer. And did we mention it's pink grass?!
5. Bougainvillea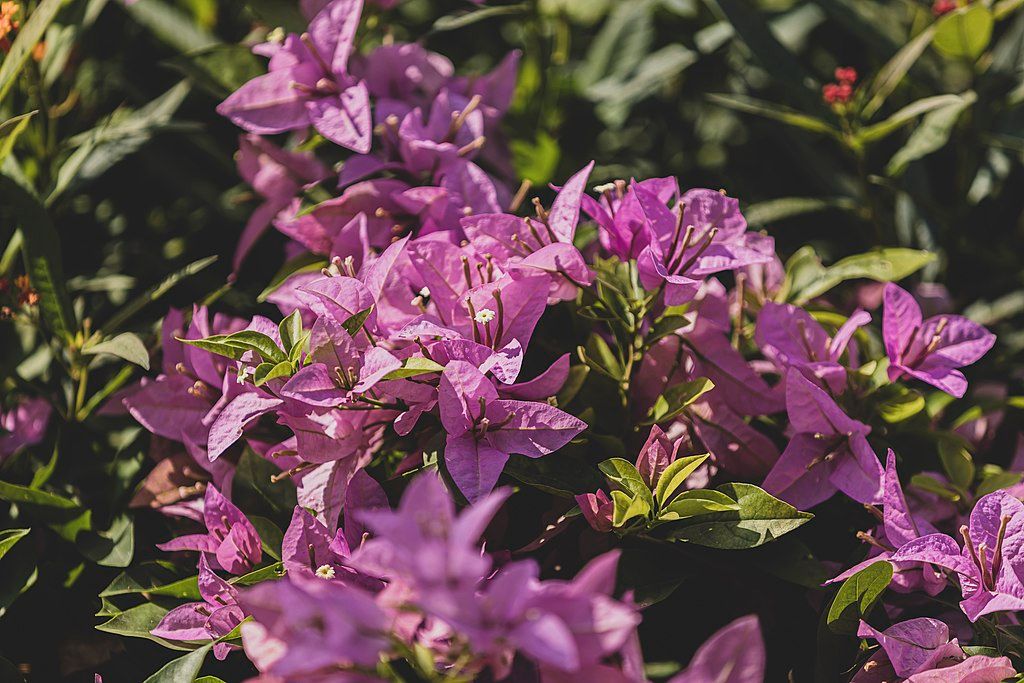 Everybody loves bougainvillea, with its beautiful pink, red, purple or magenta blooms. It's one of the most popular Central Florida full sun plants.

Bougainvillea really craves sun. Without at least five hours of full sun each day it won't reward you with those spectacular blooms. More sun is even better.

But there's a trade-off for this full-sun Florida plant: beware of its large sharp thorns.

Allow plenty of room for it to spread and grow — some varieties of this tough plant reach 40 feet.
6. Copperleaf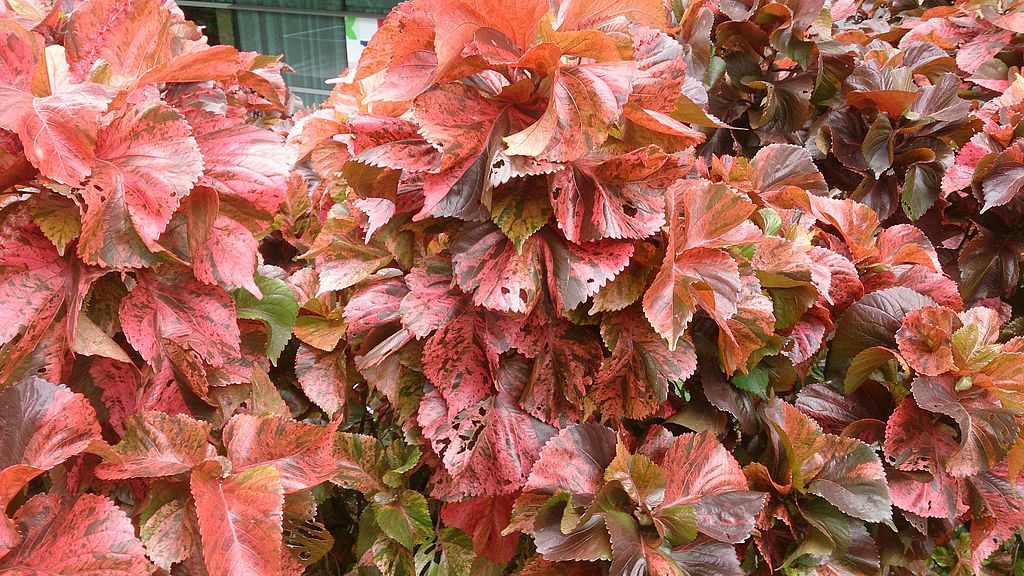 While some full-sun Florida plants like bougainvillea are all about the flowers, this stunning tropical shrub is all about the foliage. Its leaves are copper, pink, green, yellow, and cream.

Plants in full sun will have the best color. They can tolerate shade, but the shadier the location the less vivid the foliage color will be.
7. Passion Flower
A flowering vine, it's easy to grow, rewarding you with big stunning three- to five-inch flowers in shades of lavender or purple, with a wavy fringe.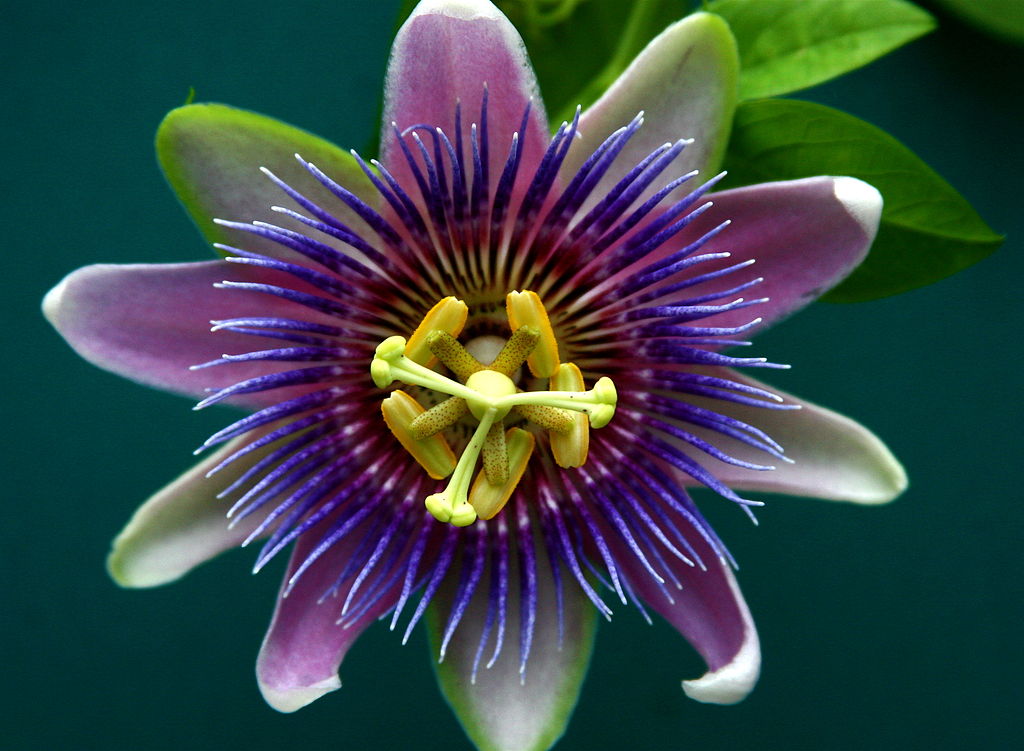 Perfect for dressing up a fence, trellis, or arbor in a sunny spot, it often spreads beyond its original planting spot, so be sure to give it room to roam.

This beauty is also the host plant for the Gulf Fritillary butterfly, so it's a must have for your butterfly garden and a great choice for plants for full sun in Central Florida.
8. Blue Daze
The abundant flowers of this tropical beauty are brilliant blue and funnel-shaped, opening in the morning and closing up in the evening.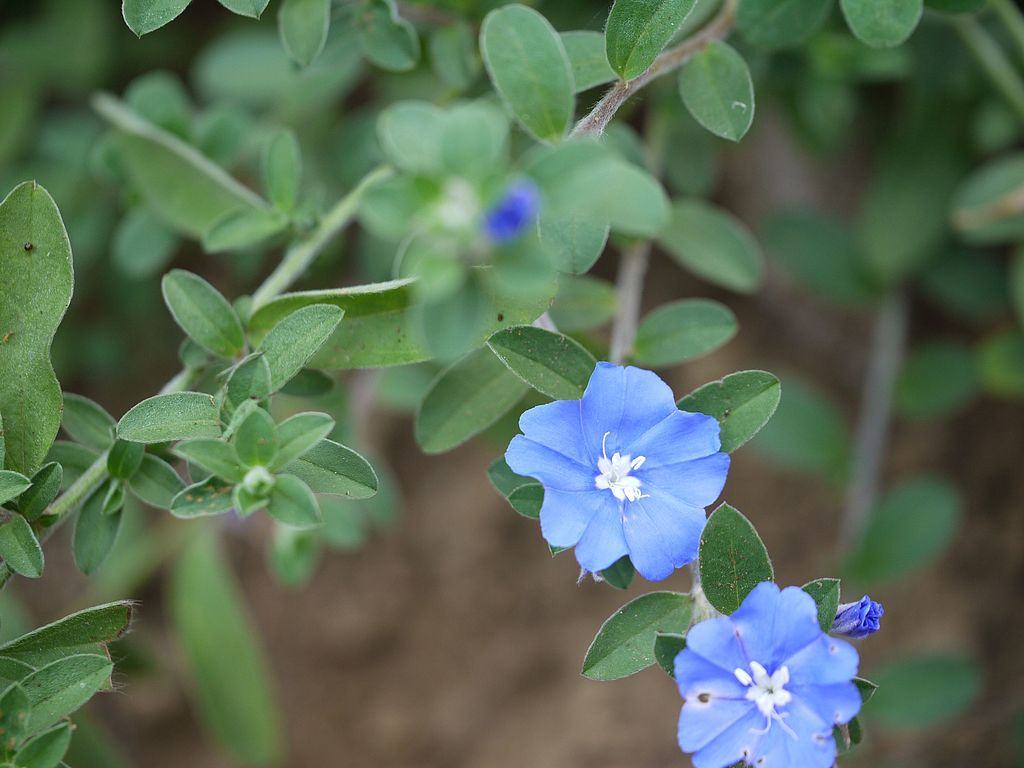 It loves the heat and the sun, and it's versatile, too.

Use it as border plants, ground cover, or a spiller in hanging baskets or mixed containers.
9. Walter's Viburnum
This pretty shrub is a native, which means not only is it a great full-sun Florida plant, but it comes with a few bonuses.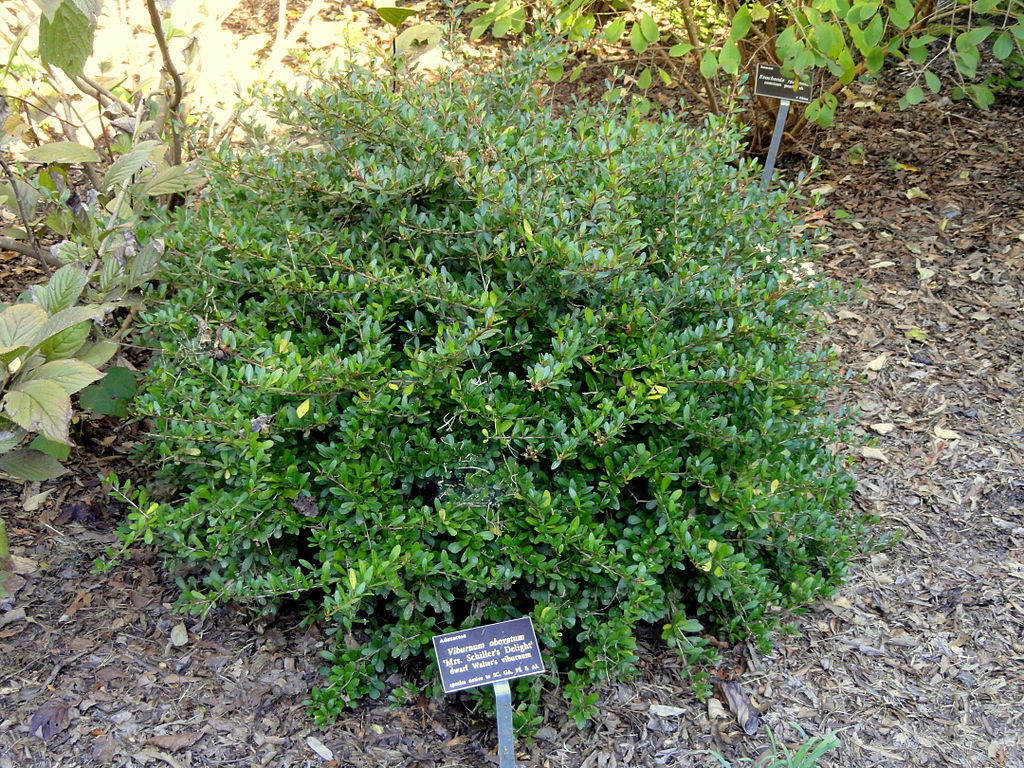 Masses of small white flowers appear in the spring, attracting butterflies, and its fall fruit attracts birds and other wildlife.

It's a favorite nesting site for cardinals and other songbirds, too.

Grow it as a 20-foot tree or as a shrub, if you choose a dwarf variety. The smaller version makes a great hedge.

Birds and butterflies flock to it, but there's plenty for you to love, too. Its leaves are glossy and dark green. Crush them and you'll inhale a pleasant scent, a bit like vanilla.
10. Mexican Heather
This purple pleaser re-blooms continuously, making it a great choice among plants that grow in full sun in Florida.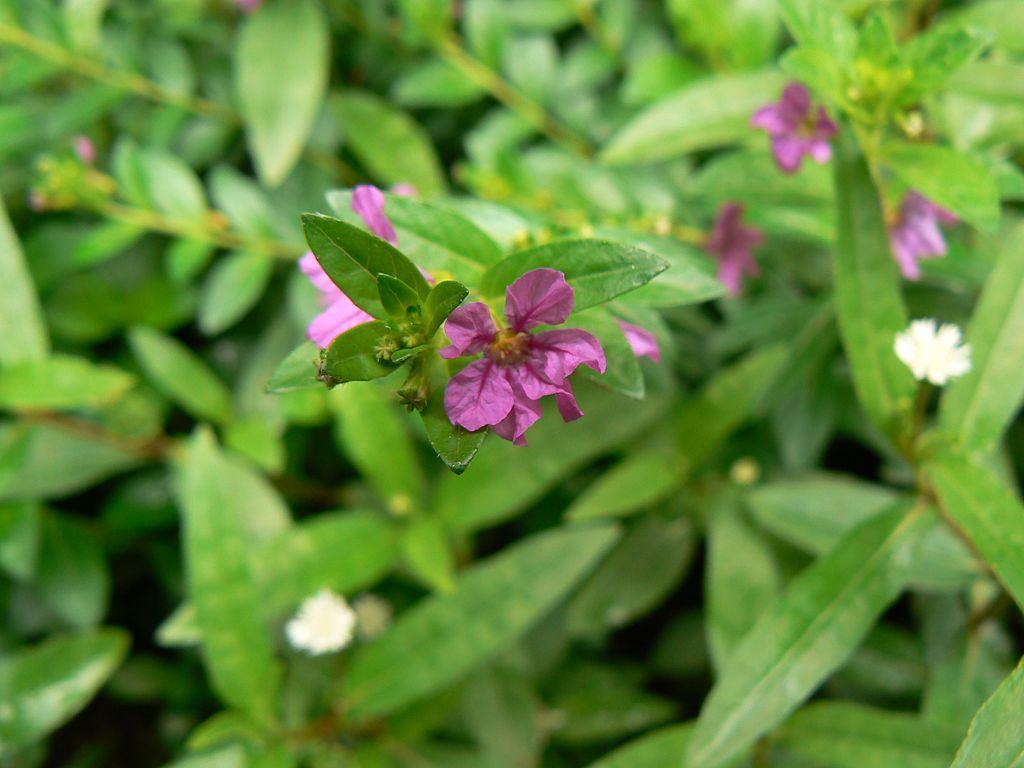 Plentiful purple flowers bloom on a tidy, compact shrub with finely textured, glossy, bright green foliage.

Use it for edging, beds, borders, or pop it into a pot or basket.
Need Full-Sun Florida Plants? Trust Ground Source
Picking the right plants for your Central Florida landscaping is tricky. How much sun? How much shade?

Skilled landscaping services in Central Florida are your knowledgeable partners, making your yard dreams come true with plants that will thrive in your landscaping, so you don't waste time and money.

Let us help you figure it all out.

We're landscape experts, but our skills don't stop there. We're with you every step of the way as you plan your perfect outdoor space.

Sod, irrigation, landscape design: Let us transform your yard from an embarrassing eyesore to a place you spend every spare minute.

Are you ready to enjoy the vibrant, impressive yard you've always wanted? Request a quote today! We'll help you review your options and then transform your property.
Image Source: Ixora, Firecracker Plant, Asiatic Jasmine, Pink Muhly Grass, Bougainvillea, Copperleaf, Passion Flower, Blue Daze, Walter's Viburnum, Mexican Heather