Some lines you can't do much about.

The long line to renew your driver's license.

The lines that popped up around your eyes, seemingly overnight. (Yikes!)

What about those lines in your new sod lawn?

How long does it take for sod to look natural?

Will gaps in sod fill in?

There's good news. Take a look.
Yes, Your New Sod Has Lines
Sod installation in Central Florida doesn't involve one huge carpet roll of sod. It's installed in sections, carefully lined up next to each other.

That means you'll see the lines between each section. But not forever.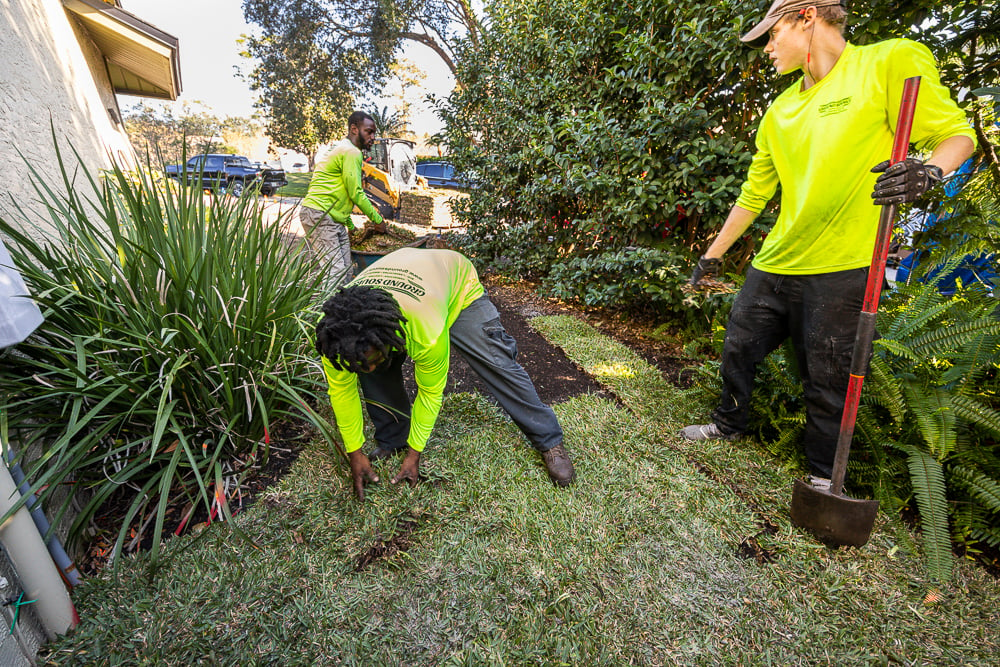 How long does it take for sod lines to disappear?

Those lines will disappear in 4-6 weeks as the roots take hold and the sections of grass grow together. Sod needs time to settle in. Do you look your best first thing in the morning? (You don't have to answer that. We all know the answer.)
We Know What You're Thinking…
Will gaps in sod fill in? What if you overlap the sod seams? Will that eliminate any lines or gaps?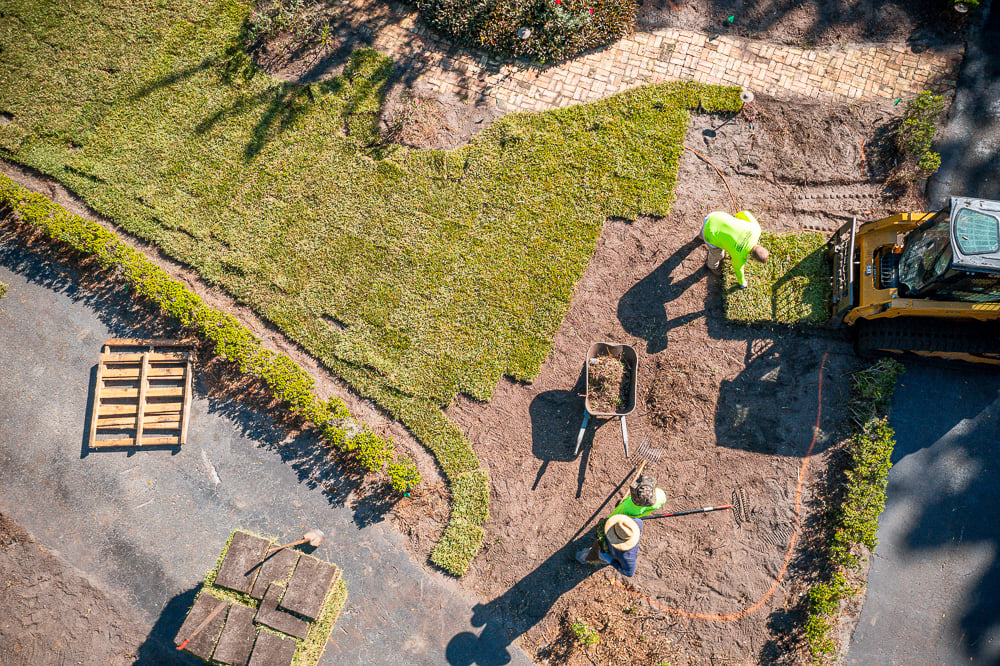 It's tempting. But please, don't. You'll just end up with an uneven, lumpy lawn.

The seams should be lined up just right, with no overlap and no space in between.
How to Help the Process Along
Proper watering is key. After your Central Florida sod installation, your new sod needs plenty of water. If it gets too dry, the sections of sod actually shrink, making those lines between sections even more obvious.

Watering new sod can seem confusing. Not enough water is bad. Too much water is also bad.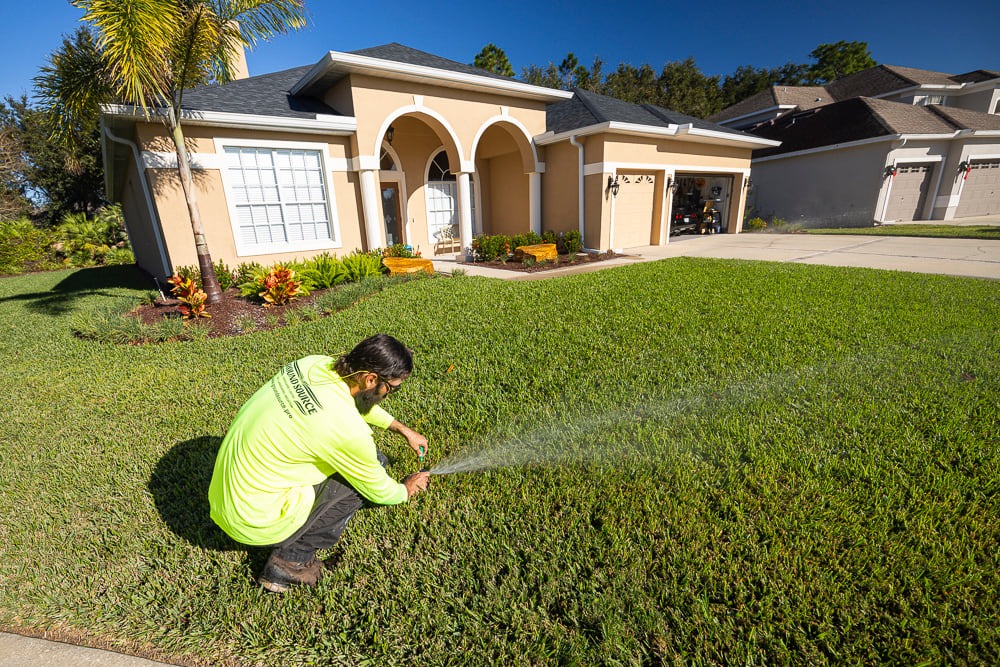 In general, watering new sod is a gradual process. You'll water a couple times a day for the first week, drop back to once a day the second week, and four times a week the third week.

With Ground Source, you'll get detailed instructions for watering new sod in our sod care guide.

While you patiently (or not so patiently) wait for those sod lines to disappear, follow these tips to get your new sod off to a healthy start, and keep it thriving:
Fertilize Your New Sod
How long does it take for sod lines to disappear? A starter fertilizer encourages your new sod's roots to get established, important for those sod lines to disappear, then strengthens them so your sod is less susceptible to disease and insects.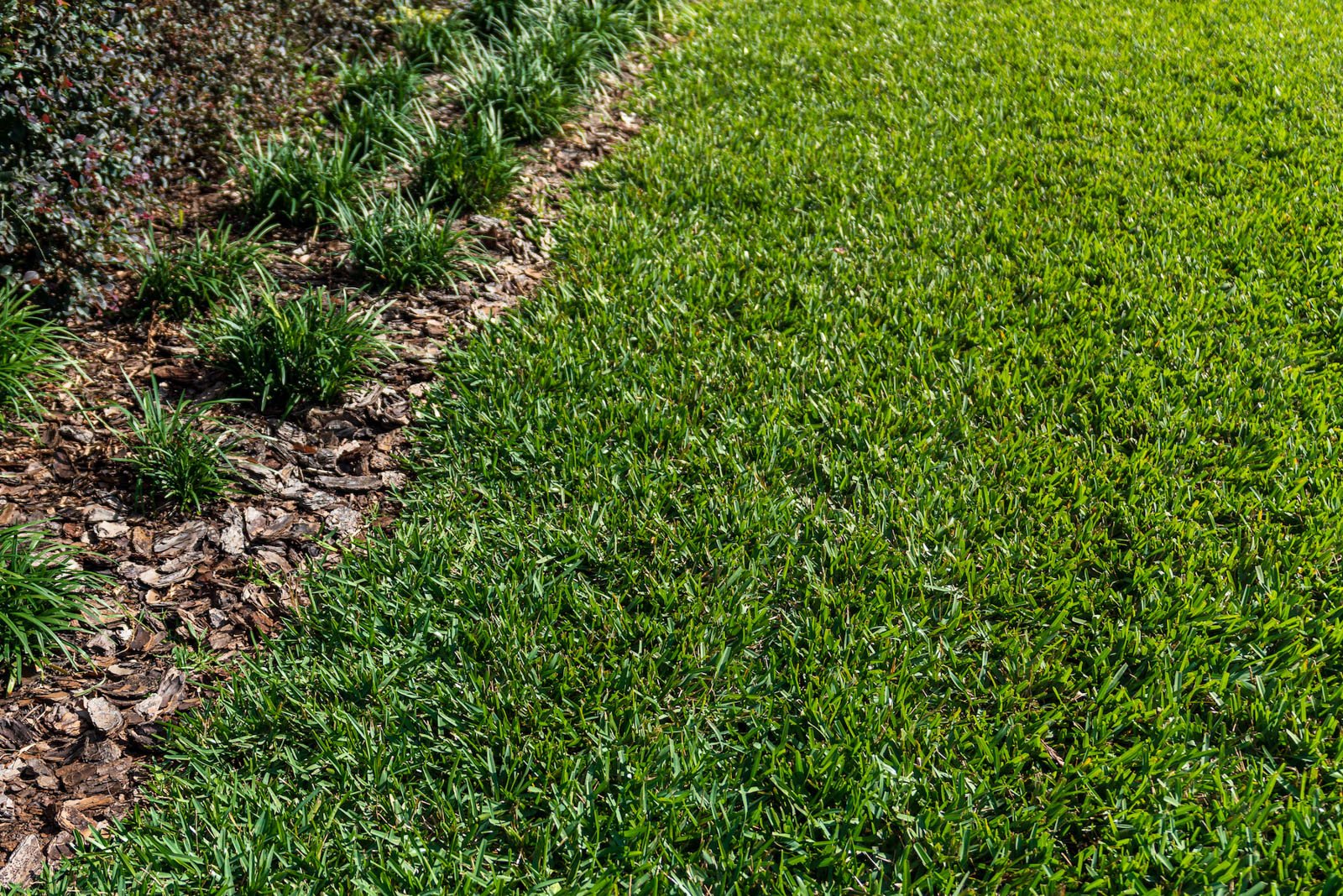 Remember, fertilizing doesn't stop here. Plan to continue feeding your lawn throughout the year to keep it healthy.
Go Easy on the Grass
After your Central Florida sod installation, avoid foot traffic right away. You don't want the fragile root system to tear before it's fully established.
Don't Mow Too Soon
Hold off on the mowing for a bit. Mow as soon as you're able to tug on the grass and it feels "tacked" to the ground.

This usually happens after about two weeks in the summer and four weeks in the winter.
When you mow for the first time, go easy — don't cut more than one-third of the length the first time.

Don't leave excess clippings on the ground. Bagging them is best for your new lawn. If that isn't an option, then rake up the clippings.
Trust Your Central Florida Sod Installation to Ground Source
The best way to avoid new sod problems is to hire a professional with years of experience laying sod in Central Florida.

After all, you just made a big investment, and you have big plans for your impressive new yard. Let us help.

We provide you with all the information you need to take great care of your fresh, healthy, beautiful sod lawn.

We're sod experts, but our skills don't stop there. We're with you every step of the way as you plan your perfect outdoor space.

Sod, irrigation, landscape design: Let us transform your Central Florida lawn from an embarrassing eyesore to a place you spend every spare minute.

Are you ready to enjoy the vibrant, impressive yard you've always wanted? Request a quote today! We'll help you review your options and then transform your Central Florida property.