If you've got a sod project in mind and you're already thinking, "Why do I need to dispose of the old sod? I'll just lay the new stuff over the old," well, it's a good thing you're here.

You can't do that.

Before you lay new sod, you need to tear out the old stuff, so your new sod's roots can snuggle down into fresh, quality soil to take root.

So, what to do with removed sod?

Let's take a look.
First, Why It's Important to Remove Old Sod
Your new sod needs to establish its roots in the soil, to take advantage of the water and nutrients there. The faster it takes root, the healthier it will be.

Leaving a layer of grass underneath your new sod prevents it from taking root and increases the chance that the new lawn will die from a lack of nutrients and moisture.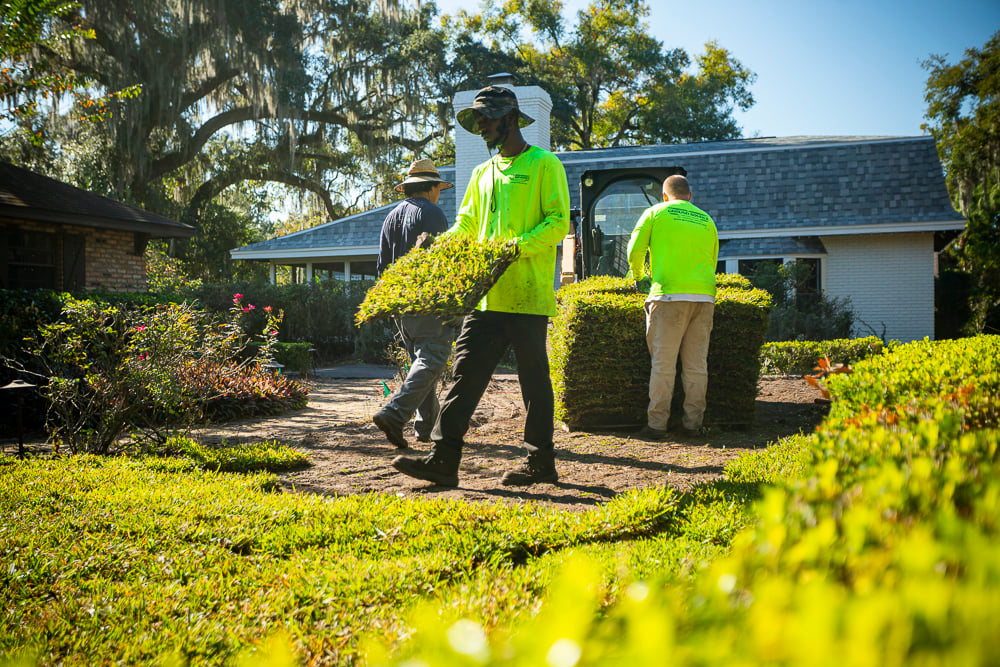 Installing sod over existing grass also interferes with proper grade. You want the soil base level with other surfaces like sidewalks and driveways — not higher than them.

So, that old stuff has to come out. Then you'll have to figure out where to dispose of removed sod.
If You're Doing It Yourself…
You'll need to rent a sod cutter, a walk-behind machine powered by a small gas engine.

It has a sharp blade that slices through the old turf. You can rent them at most rental companies that handle lawn equipment.

Be prepared. It's physically demanding to maneuver the heavy, unwieldy sod cutter. It really vibrates. It weighs about 350 lbs. You have to wrestle it through the lawn. About a third of the way through is where most homeowners wish they had hired a sod installer.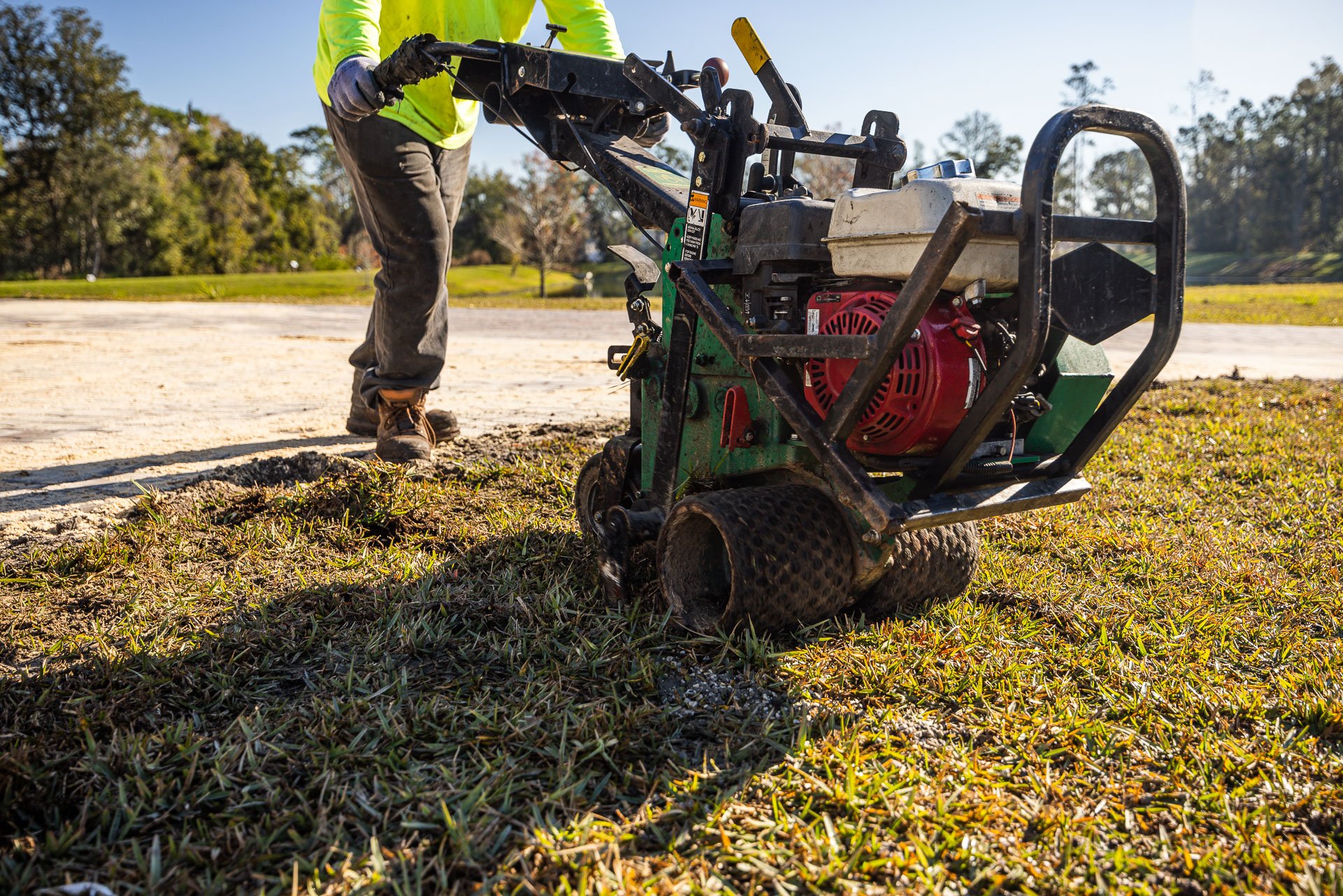 Once the sod is cut, use pitchforks, rakes, or shovels to toss the sections of turf into a dumpster. You're probably going to end up with a lot more debris than you're expecting once it's time to figure out what to do with old sod.

After all that, you still have to hoist the heavy sections of old turf into a wheelbarrow.
Next Up: Where to Dispose of Sod?
Whether you get rid of your own old sod or you hire a company to do it for you, it all goes to the same place here in Central Florida— the landfill.

The cost to dispose of it there is about $35 per ton. A pallet of sod equals around a ton of waste.
Access The Ultimate Guide to Sod Installation & Maintenance
Here at Ground Source, most of our customers hire us to both remove their existing turf and then install a fresh new sod lawn. That means our crews dispose of the old sod, and removal is included in the total cost.
Too Much Hassle? Trust Your Central Florida Sod Installation to Ground Source
Tearing out old sod and then disposing of it is kind of a pain.

Do yourself a favor and leave it to the pros. Let the experts here at Ground Source do the tough work.

If you decide the DIY dirt, labor and stress are too much of a hassle, we'd love to expertly install your fresh, healthy, new sod lawn.

We're Central Florida sod experts, but our skills don't stop there. We're with you every step of the way as you plan your perfect outdoor space.

Sod, irrigation, landscape design: Let us transform your yard from an embarrassing eyesore to a place you spend every spare minute.

Are you ready to enjoy the vibrant, impressive yard you've always wanted? Request a quote today! We'll help you review your options and then transform your property.