Nobody ever says, "Hey, come over and look at my new fungus-filled sod."

Fungus is gross. It makes no sense that the word "fungus" includes the word "fun."

But lawn diseases like fungus can strike your new sod if you don't take steps to prevent it.

How to prevent fungus in sod?

Let's take a look.
How to Prevent Lawn Disease in New Sod
The most important step you should take needs to happen fast — within seven days of your new sod installation.

Apply a systemic and curative fungicide within a week of your sod installation to head off any problems.

This fungus treatment for sod absorbs into your grass and circulates throughout the plant's system to protect it against fungus.

You should apply it over your entire lawn, following the product's directions.
Lawn Disease Control: Don't Water Too Much
When you get new sod installed, you hear a lot about the importance of keeping it watered. It's the number one new sod care advice: don't let it dry out.

But guess what? Fungus loves wet environments. So during the initial weeks when you're keeping that new sod consistently moist, fungus can thrive.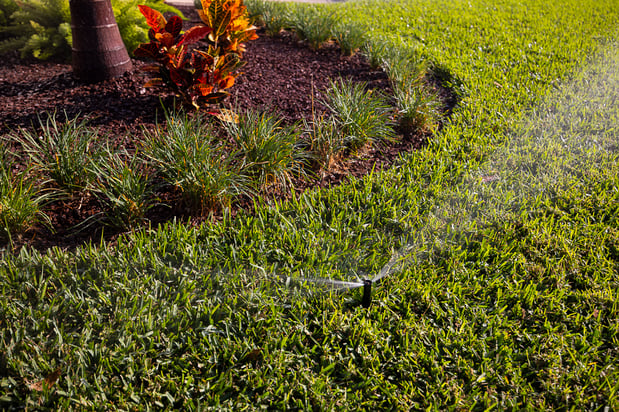 So don't water too much. When you purchase sod from Ground Source, you get very specific watering instructions that help you give your new sod enough water, but not too much.

Proper watering is great lawn disease control.

But you should still keep a close eye on your new sod for any signs of fungus.
What Are You Looking For?
Fungus starts in individual pieces of sod then tends to spread in an irregular circular pattern.

It looks, at first, like dead brown grass. So, being the concerned homeowner you are, you might say, "Yikes! My sod is dying! It needs more water!" (Or replace "yikes!" with your own favorite word.)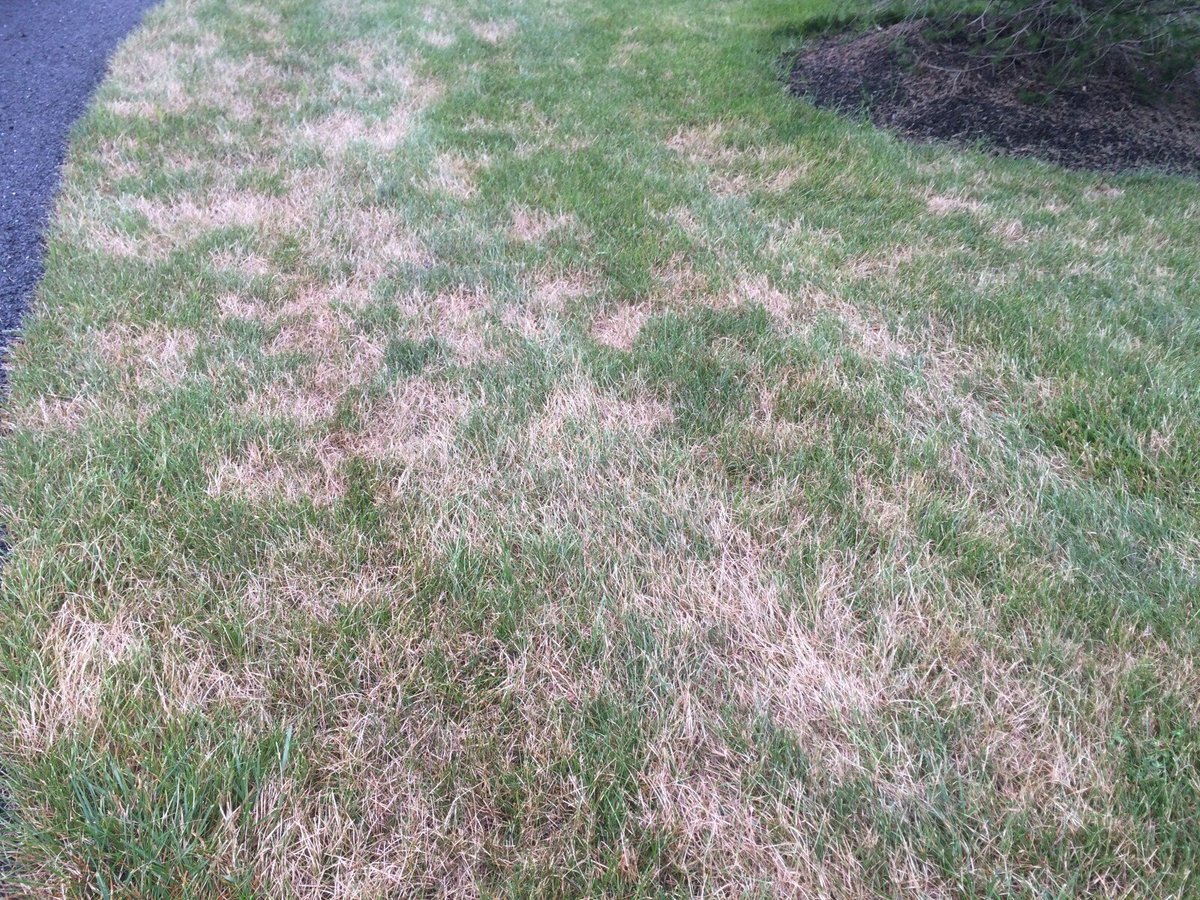 So you water it. But if it's actually fungus, that extra water will just make things worse.

How to tell the difference? Take a really close look.

A piece of sod that's drying out will usually turn brown along its edges.

But sod damaged by fungus will often have a brown dead spot in the middle where the grass has died, but a lighter yellow-ish-brown ring around that where the fungus is spreading.
Sod Care in Central Florida: What's Your Warranty?
If fungus strikes your new sod, is it covered by a warranty?

Maybe.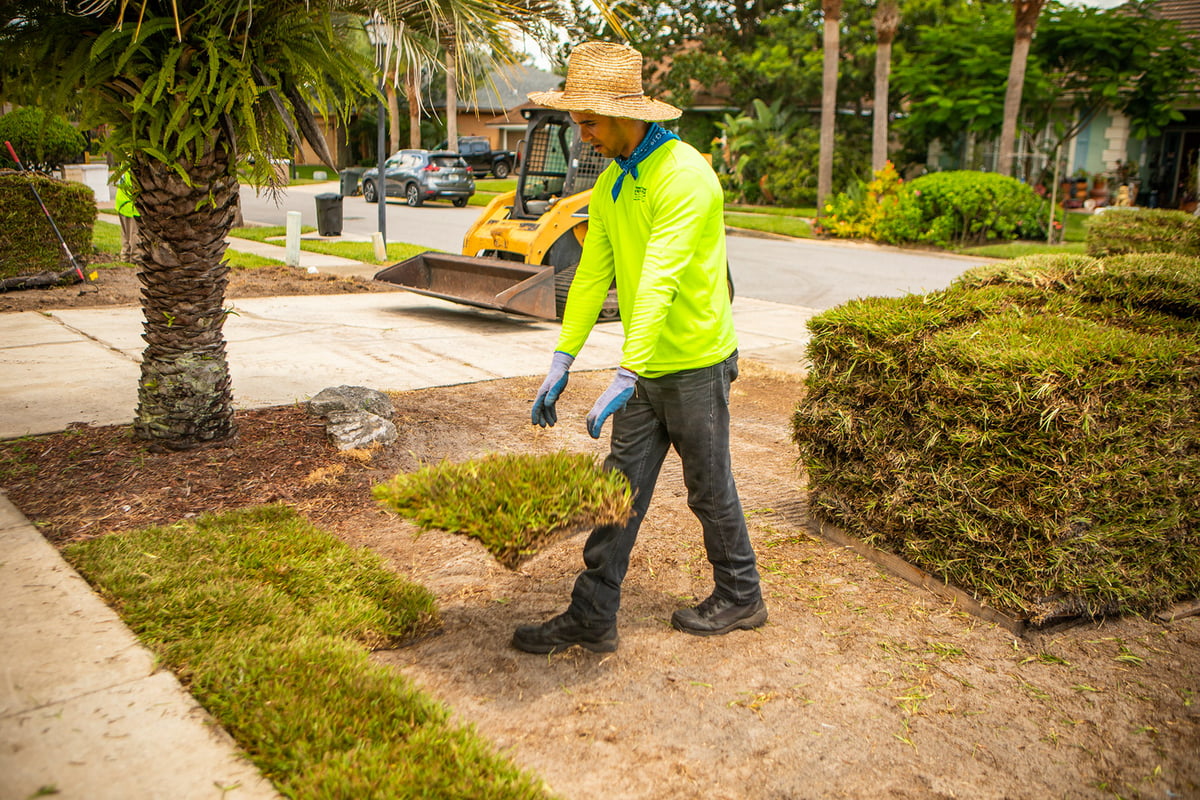 Not every installer offers a warranty, but Ground Source covers new sod for 30 days during certain times of the year, as long as customers adhere to our post-care requirements, which include treatment with a starter fertilizer, an approved insecticide, and an approved fungicide, as well as following our watering instructions. Some restrictions apply.
Trust Your Central Florida Sod to Ground Source
Fungus is gross. You don't want your new sod to get it. Neither do we.

That's why we provide you with all the information you need to take great care of your fresh, healthy, beautiful sod lawn, including very precise watering instructions that will help with lawn disease control.

After all, you just made a big investment, and you have big plans for your impressive new yard. Let us help with your Central Florida sod care.

We're sod experts, but our skills don't stop there. We're with you every step of the way as you plan your perfect outdoor space.

Sod, irrigation, landscape design: Let us transform your Central Florida lawn from an embarrassing eyesore to a place you spend every spare minute.

Are you ready to enjoy the vibrant, impressive yard you've always wanted? Request a quote today! We'll help you review your options and then transform your Central Florida property.