We'll be honest here — Bahiagrass isn't usually a first choice for a residential lawn.
It's a mix of grass types that can also include wild grasses and weeds.
We can't guarantee the quality, because high quality isn't exactly its claim to fame.
It can even be full of fire ants.
But Bahiagrass has some qualities you might like, if you're the no-maintenance type, don't want to fuss with irrigation, and are fine with a wilder, pasture-like look.
Is Bahia sod right for you?
Let's take a closer look.
Bahia Sod Care
Care? What care?
OK, it needs some care, but not much.
Its claim to fame: Bahia varieties are known for their ability to grow in infertile soils and with little water.
Bahiagrass grows in all soil types. It's not picky at all.
Once established, Bahia can live off rainwater. It's drought tolerant.
It requires very little fertilization and pest control. Two applications of weed and feed a year may be all it needs.
Bahia should be over-seeded once a year to help keep a dense cover.
That's about it.
Bahia Sod Cost
Here's the good news: it's the cheapest variety of grass available.
Get Orlando Bahia sod installed for between seven cents and 85 cents per square foot, although sod prices are always subject to change.
Compare that to Classic St. Augustine at $1.05 per square foot, or Zoysia at $1.25 per square foot.
Bahiagrass Downsides
No grass is perfect, right?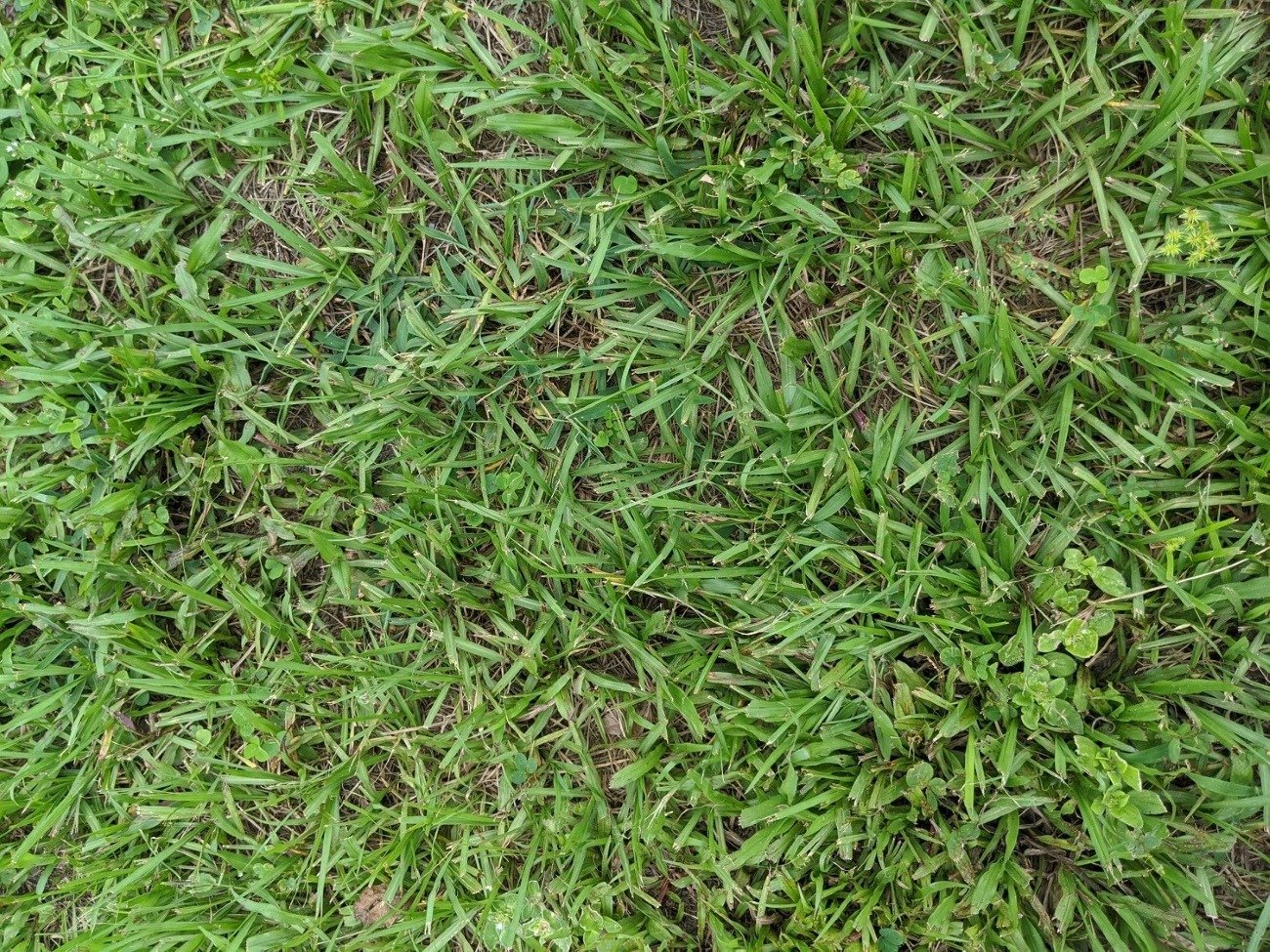 Bahia is basically a pasture grass with a wild look. You won't be inviting the neighbors over to admire your lush new lawn.
Some things to note:
It's susceptible to weeds and bare spots.
Don't mow Bahiagrass at low levels, as this reduces its natural tolerance to drought, heat, and insects.
It's not shade tolerant. Full sun, please.
It's not foot traffic tolerant.
Who Should Plant Bahiagrass?
Is this you?
You don't have an irrigation system.
Your budget doesn't allow for other sod varieties or high maintenance. (Remember, Bahia sod cost is pretty low.)
You want to avoid significant use of chemicals.
You need erosion control.
You're in charge of a municipality, rental property, or right-of-way. All good spots for Bahia.
Whatever Your Sod Choice, Trust Ground Source
So, Bahia's not quite right for you? Or maybe it's perfect.
Need help deciding? That's why we're here.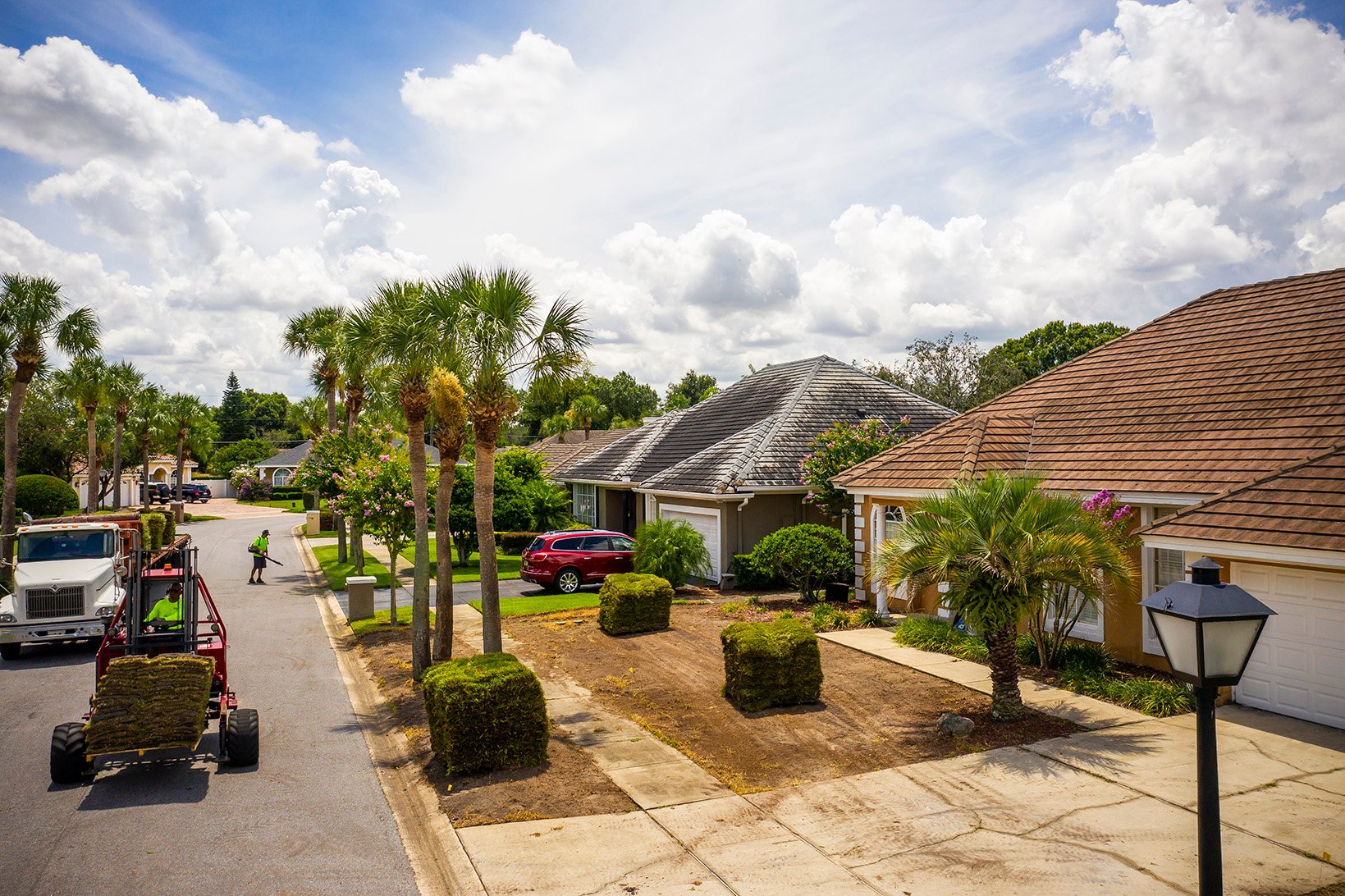 It can be tricky to figure out the best sod for your yard or property.
We'll make your sod decision easy.
We'll ask about your ability to care for your new turf, and chat about the conditions of your property, from your irrigation set-up to the amount of sunlight available.
We're sod experts, but our skills don't stop there. We're with you every step of the way as you plan your perfect outdoor space.
Sod, irrigation, landscape design: Let us transform your yard from an embarrassing eyesore to a place you spend every spare minute.
Are you ready to enjoy the vibrant, impressive yard you've always wanted? Request a quote today! We'll help you review your options and then transform your property.