If the only tree you think about lighting is your Christmas tree, you're missing out.
Central Florida trees are cool, from the exotic diamond-cut trunk of the Sylvester Date Palm to the wide-spreading branches of the pretty magnolia.

Why not show them off at night? The results can be tree-mendous. (Sorry. Had to.)

How do you illuminate a tree? We're glad you asked.

Ponder these landscape lighting ideas for trees in Florida:
1. Tall Tree? Uplight It
Tree uplighting makes a huge difference in your landscaping. It directs light up at the trunk or canopy of a tree in your landscape.

Suddenly, even trees that are kind of ho-hum during the day look dramatic, mysterious, elegant, and expensive.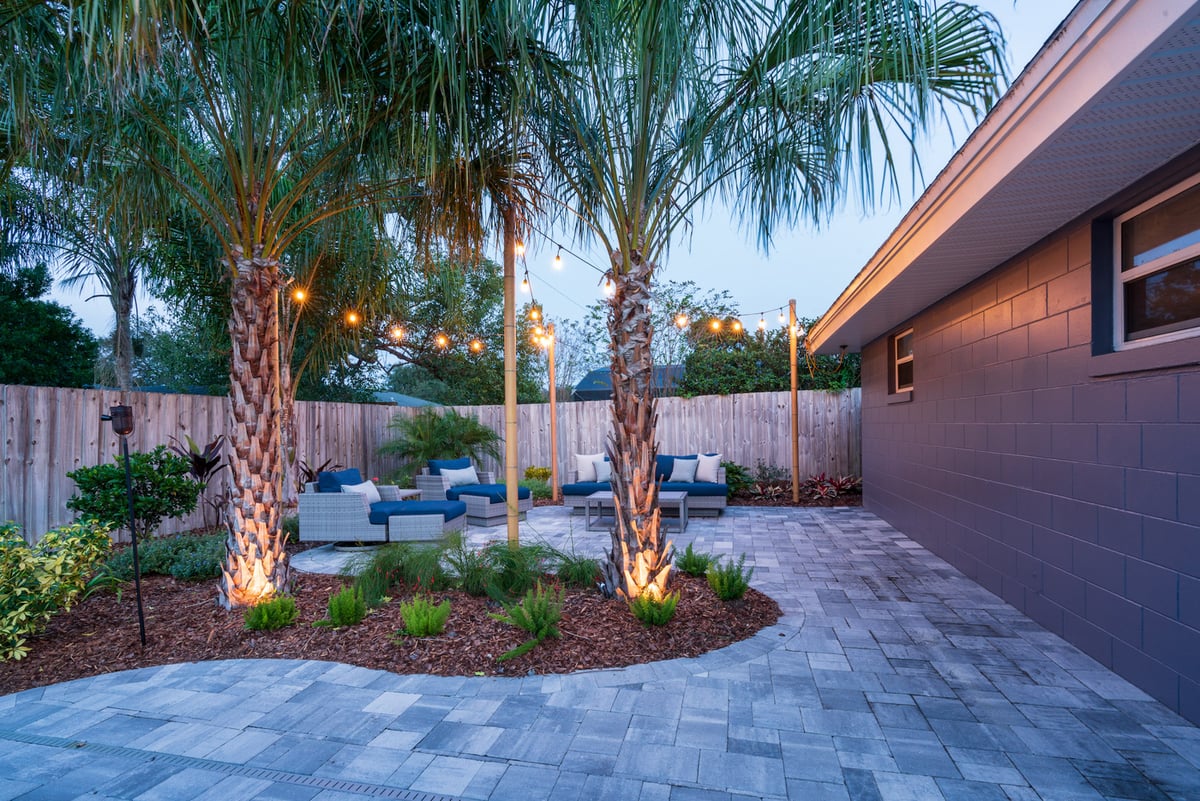 Tall trees like palms, magnolia, and oaks all get the same type of uplighting, with MR-16 bulbs that shine light from the ground up. But these lights come in various widths and wattages to allow for flexibility so each tree can get just the right effect.
2. Short Tree? Meet the "Wall Washer"
Shorter palms and shrubs might use a "wall washer" fixture that has a large mirror to help scatter the light all over to highlight the tree's features.

Here, the bulbs are lower wattages, so the up-close plants don't get washed out with too much light.
3. Rise Up
Uplighting trees from below makes a stunning impact, but large plants or shrubs at the base of the tree can obscure the light.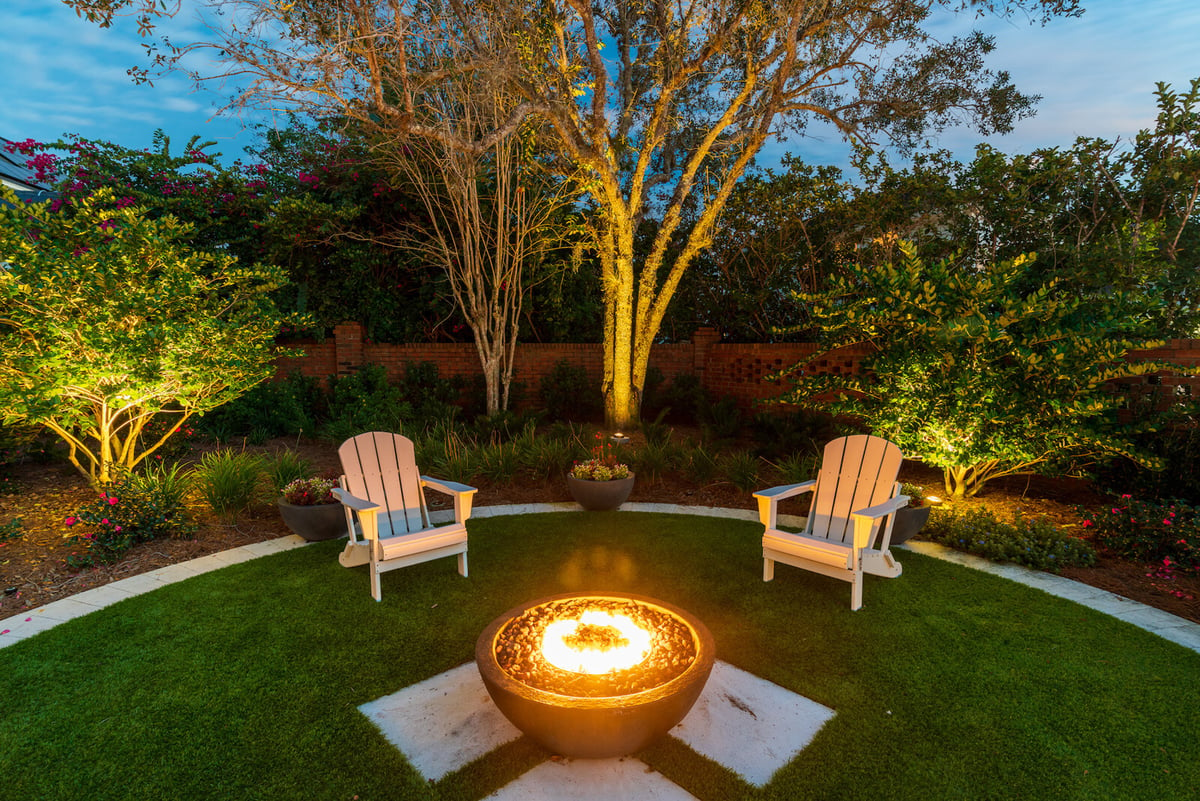 Pro tip: Put the light fixtures on risers so they clear the foliage. But homeowners or landscaping crews have to be careful not to damage the fixtures when trimming.
4. Less Tree Accent Lighting is More
If a few lights are good, lots of lights are even better, right?

That's a big no.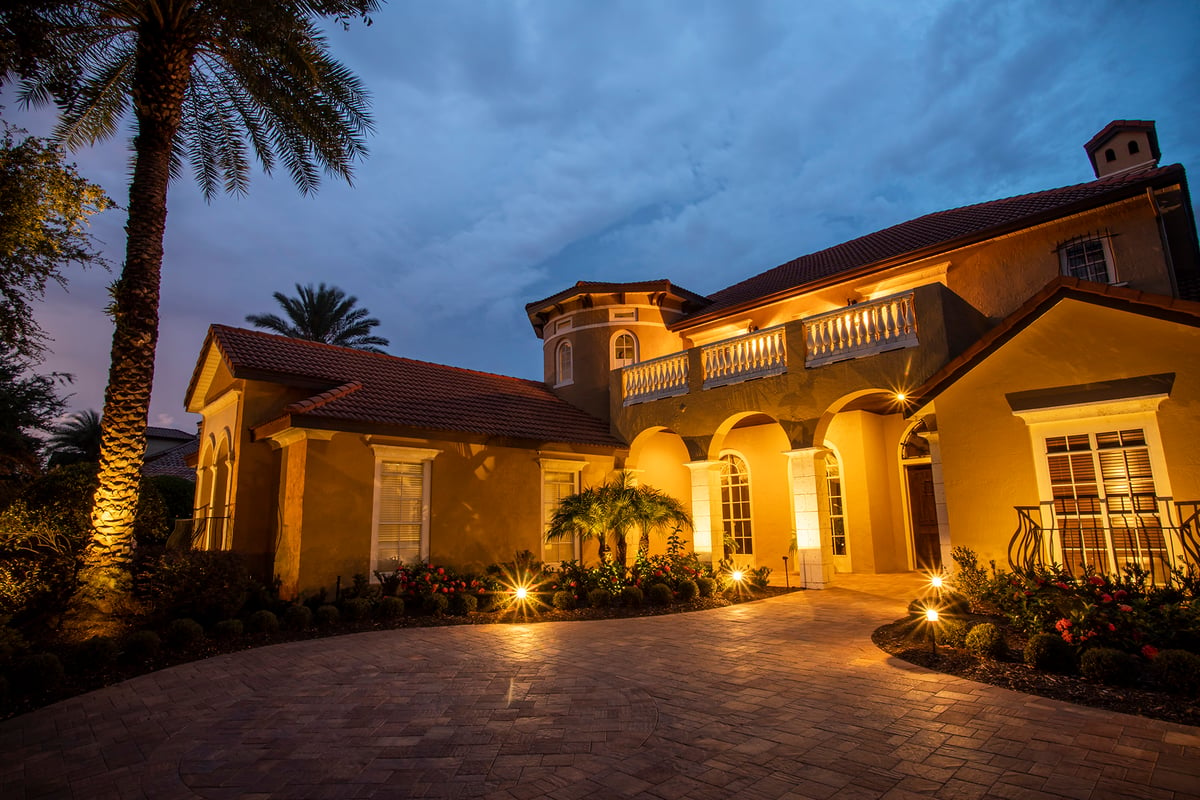 If you spotlight every tree, shrub, and plant, nothing stands out as special. All that light will just wash out your yard. (And tick off your neighbors.)

Light the special stuff, like the fluffy fronds of your Foxtail Palm, or the cool multiple trunks of that Roebelenii Palm.
5. Tree Moonlighting
Everybody loves to relax in a romantic moonlit glow. But sometimes party-crashing clouds get in the way.

Create your own "moonlight" by putting fixtures up in the trees to spill light down on your backyard. The next best thing to the real thing.
6. Put Driveway Trees to Work
If you're lucky and trees line your driveway, use tree uplighting to highlight them. You'll boost your landscaping appeal and help illuminate your driveway at the same time.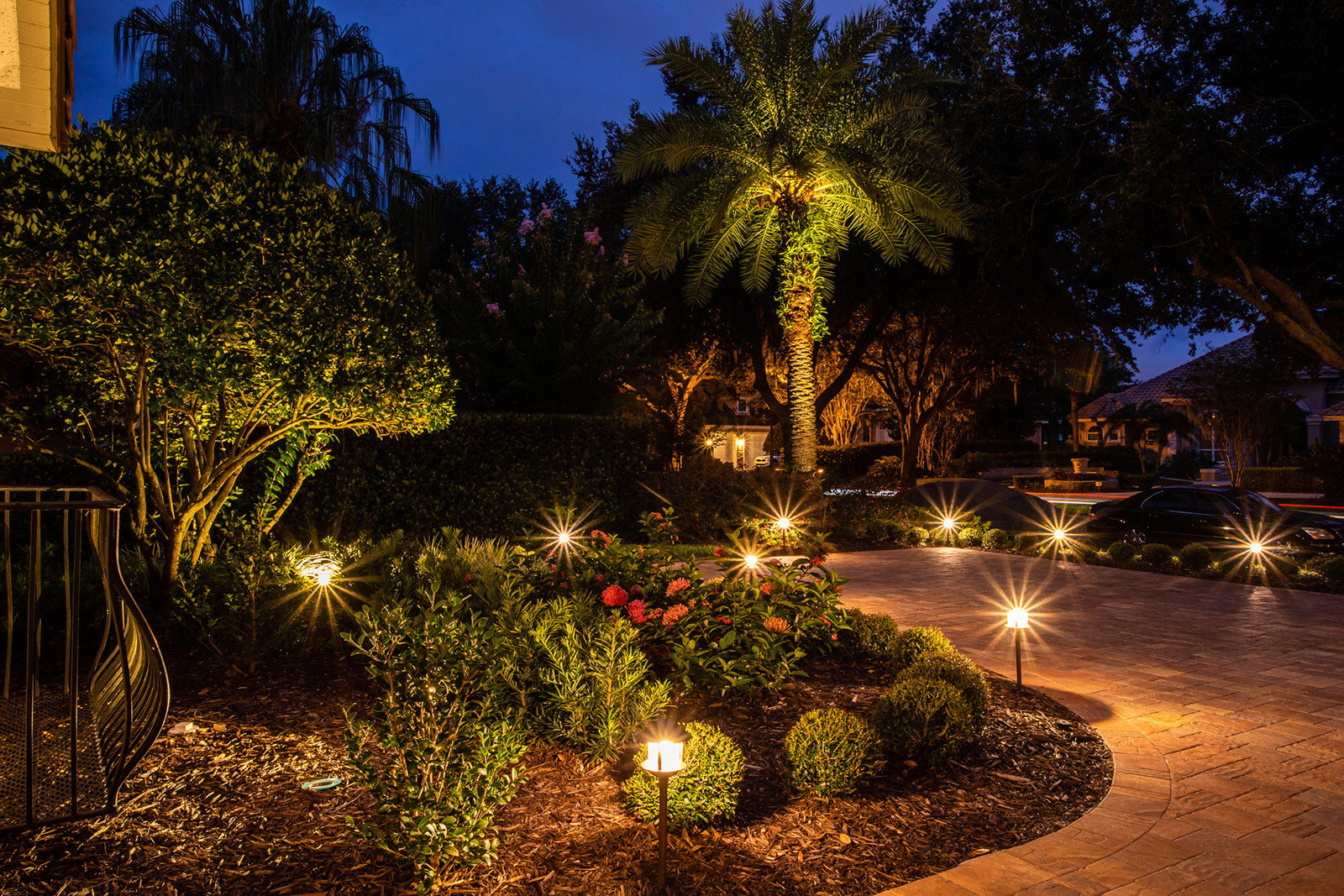 7. Skip Solar Landscape Lighting
Tempted to install solar lighting? Pass, please.

Yes, they're cheap, but they don't have the impact of hard-wired landscape lighting, and too many end up in landfills.

Keep in mind you can start small with the number of tree accent lighting fixtures and still get impressive impact. You can always add more fixtures later.
8. Leave Tree Accent Lighting to the Pros
Lighting trees is trickier than it looks.

You don't want tree uplighting to shine off into the sky, into your neighbor's window, or into the annoyed faces of people walking by your house.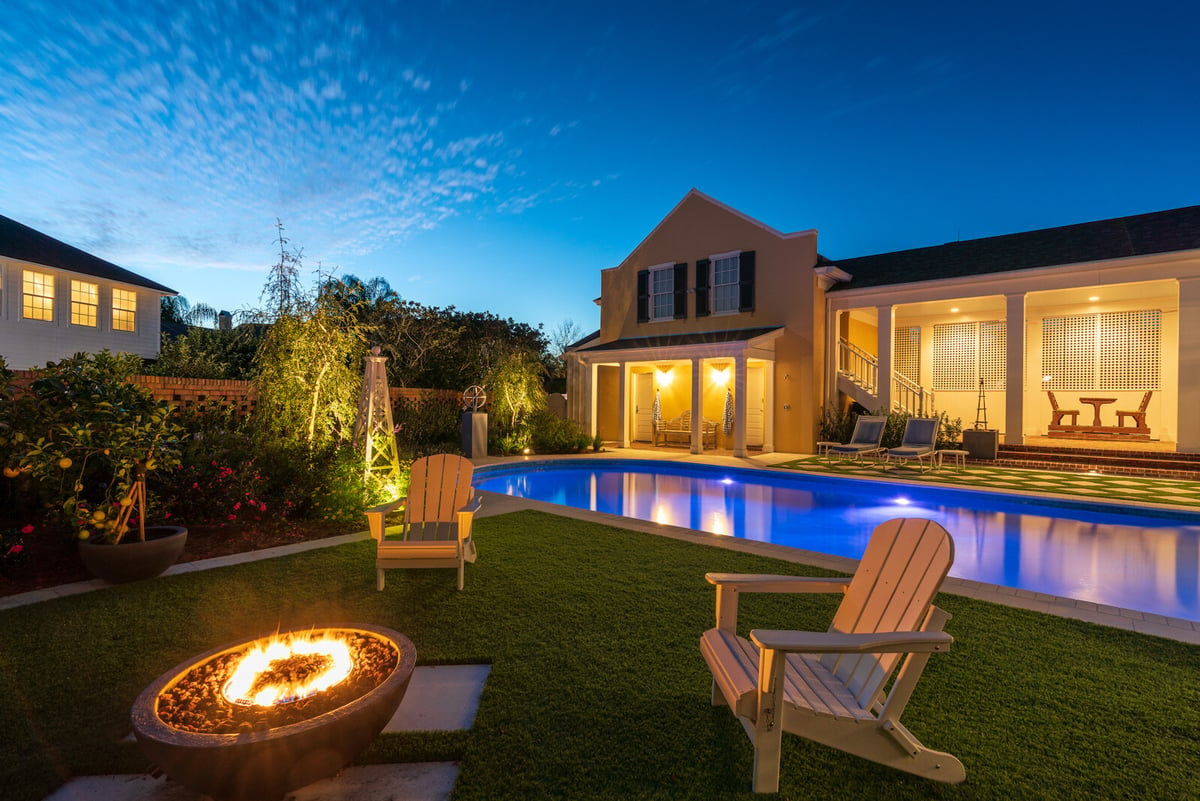 Too much wattage will just wash out your landscaping, but too little is a waste of money.

Fixture placement is important, too. Put them in the wrong spots and you'll trip people, or they'll be damaged by mowers and trimmers.
How Do You Illuminate a Tree? Trust Ground Source
If your trees could talk, they'd ask for lighting. (And if they could talk, all the more reason to light them. Talking trees! You'll be famous!)

Even non-talking trees are the towering stars of your landscaping. They deserve to shine.

Need landscape lighting ideas for trees in Central Florida?

We're landscape lighting experts, but our skills don't stop there. We're with you every step of the way as you plan your perfect outdoor space.

Sod, irrigation, landscape design: Let us transform your yard from an embarrassing eyesore to a place you spend every spare minute.

Are you ready to enjoy the vibrant, impressive yard you've always wanted? Request a quote today! We'll help you review your options and then transform your property.