A great fence can change everything.

Now your new puppy can romp safely around your yard.

You can eat your morning cereal on the patio in your underwear in privacy. (Yes! Finally!)

But new fences can look kind of bare.

How do you landscape around a fence?
Ground Source landscape designer Eric Frisch shares a few favorite plants, and some great tips.
Why Landscape Along Your Fence Line?
Landscaping along your fence softens the straight hard lines and helps it blend with the rest of your yard.

A few tips:
If you'll need to regularly stain or paint your fence, allow yourself extra space to get to it when the time comes. Space your shrubs and plants slightly away from it.
A curving bed of plants rather than a straight line softens the straight lines of the fence.
For great visual appeal, layer the flower beds and plants along your fence. Arrange short plants in the front, medium-sized in the middle, and the tallest ones in the back.
When landscaping along a fence line, vary the heights and colors of your plants for interest.
Fence Landscaping Ideas for a Pretty Fence
If you have an attractive fence, you probably don't want to completely hide it, but accent it, Frisch says.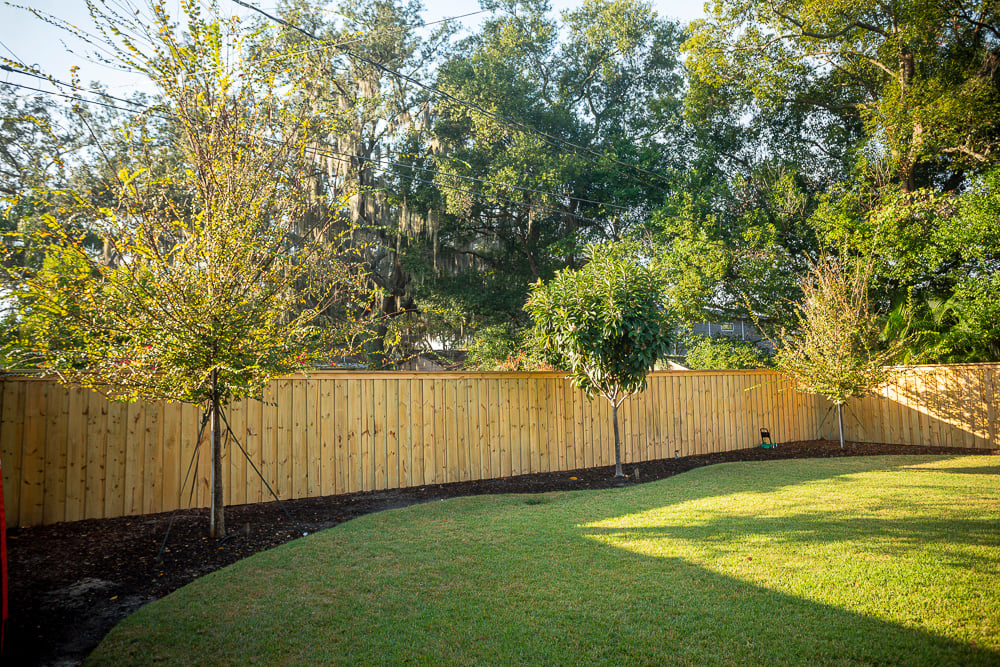 Opt for a small hedge that highlights the fence without obscuring too much of it.

Some options for fence landscaping plants in Florida:
Sweet Viburnum
A sturdy hedge with sweet-scented white blossoms, this is a popular shrub with a couple options: Keep it manicured if you like the clipped, tidy look, or only occasionally trimmed for a more rounded, natural look.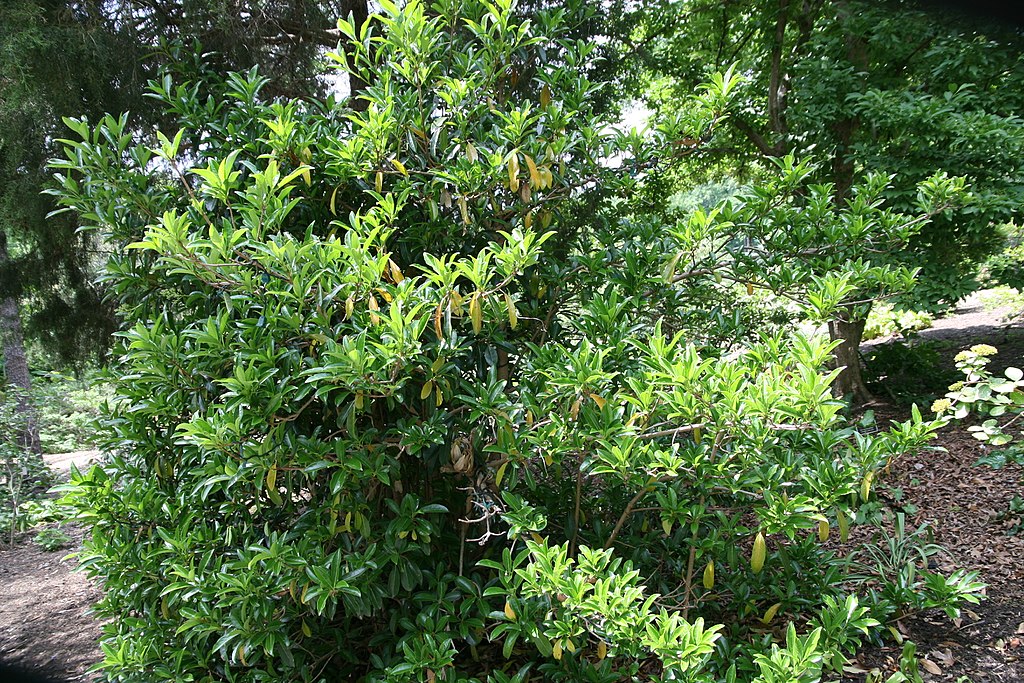 Podocarpus
This stays nice and narrow — 24 to 36 inches wide — so it won't overwhelm your fence. It has soft, fine-textured foliage that eventually becomes thick and luxurious.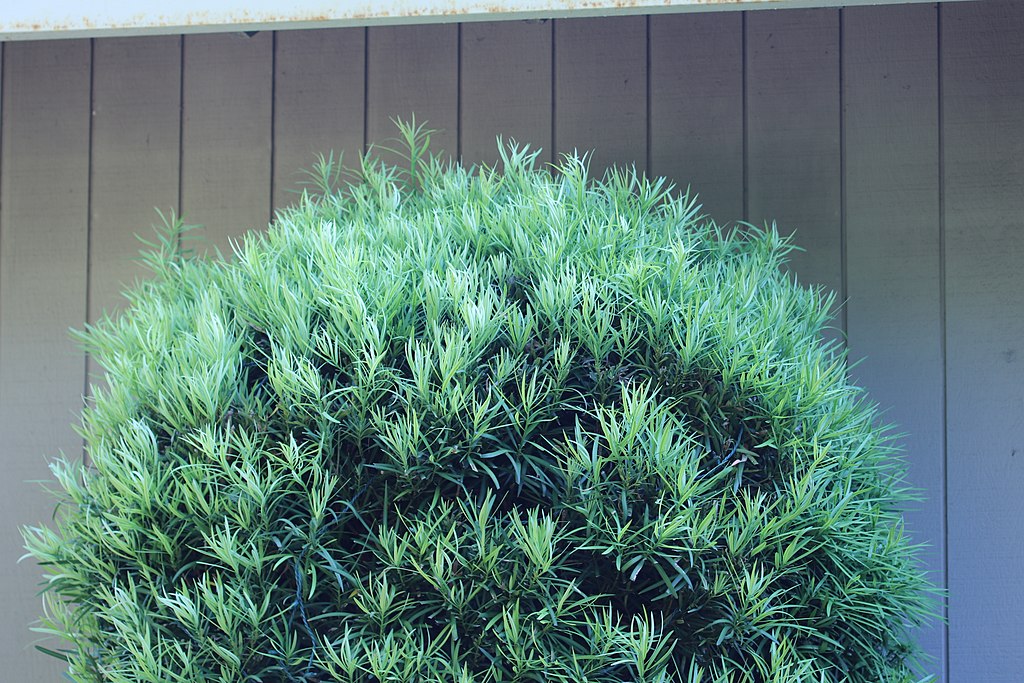 Clusia
Foliage is the star here — the leaves are thick and leathery, shaped like plump teardrops.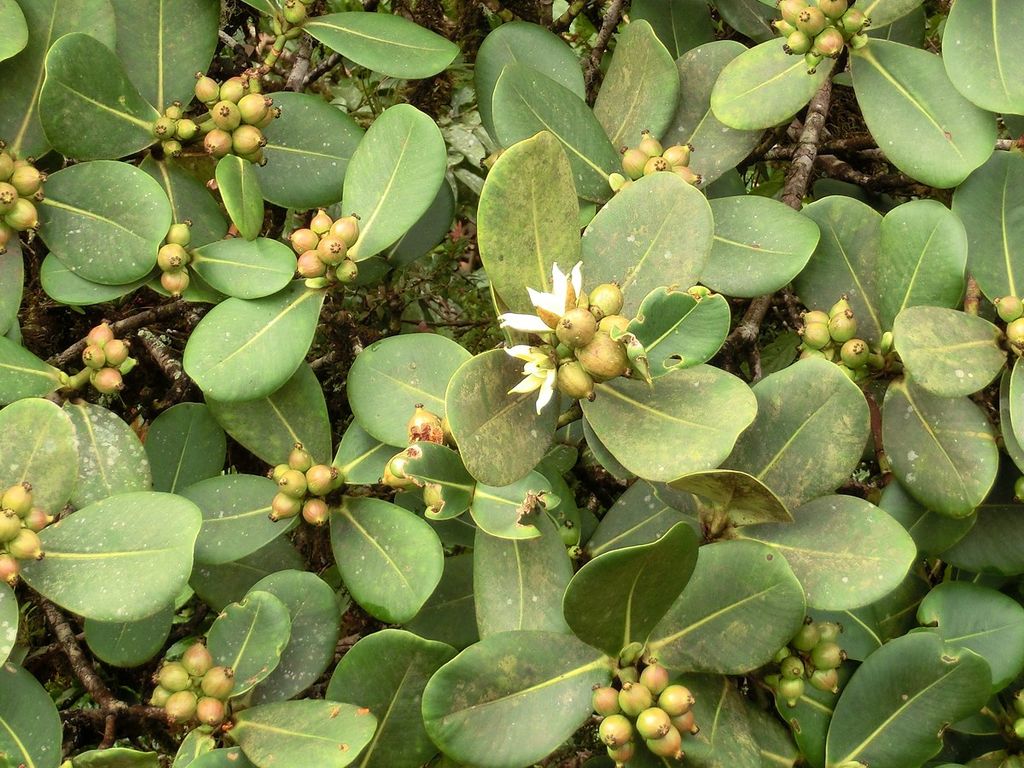 Low-maintenance, these plants branch out close to the ground and can get very wide.

Fun fact: These shrubs are sometimes called Autograph Plant because you can scratch a name or initials onto a leaf and it will stay there.
Boxwood
These dense, evergreen shrubs with dainty, glossy leaves often show up in elegant, formal landscapes. Classic and low maintenance, they'll highlight your fence without hiding it.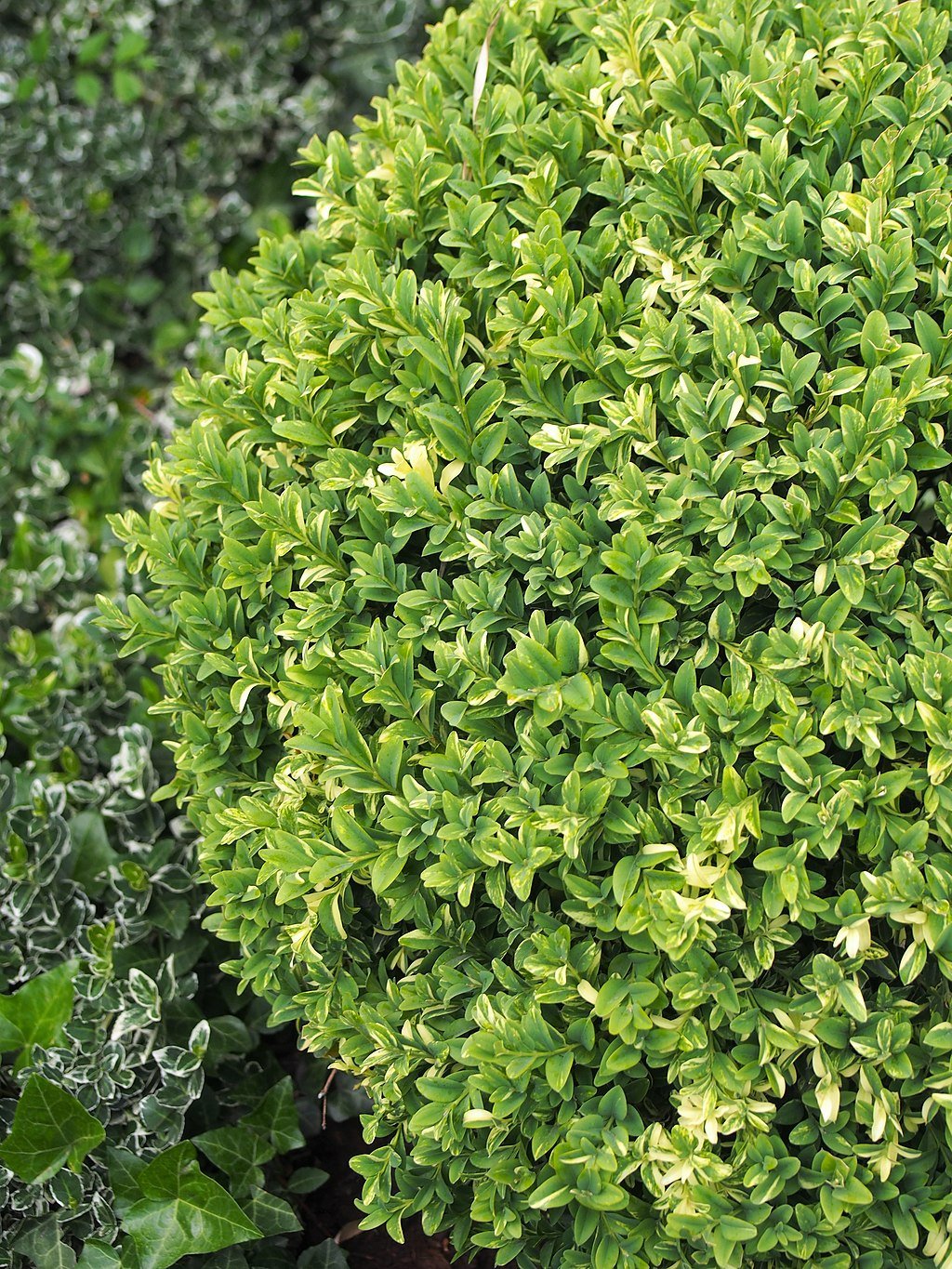 Lorapetalum
Also called Chinese Fringe Flower for its delicate clusters of lightly scented blooms, this compact shrub sports colorful foliage that looks great year-round. Many varieties have deep purple or burgundy leaves.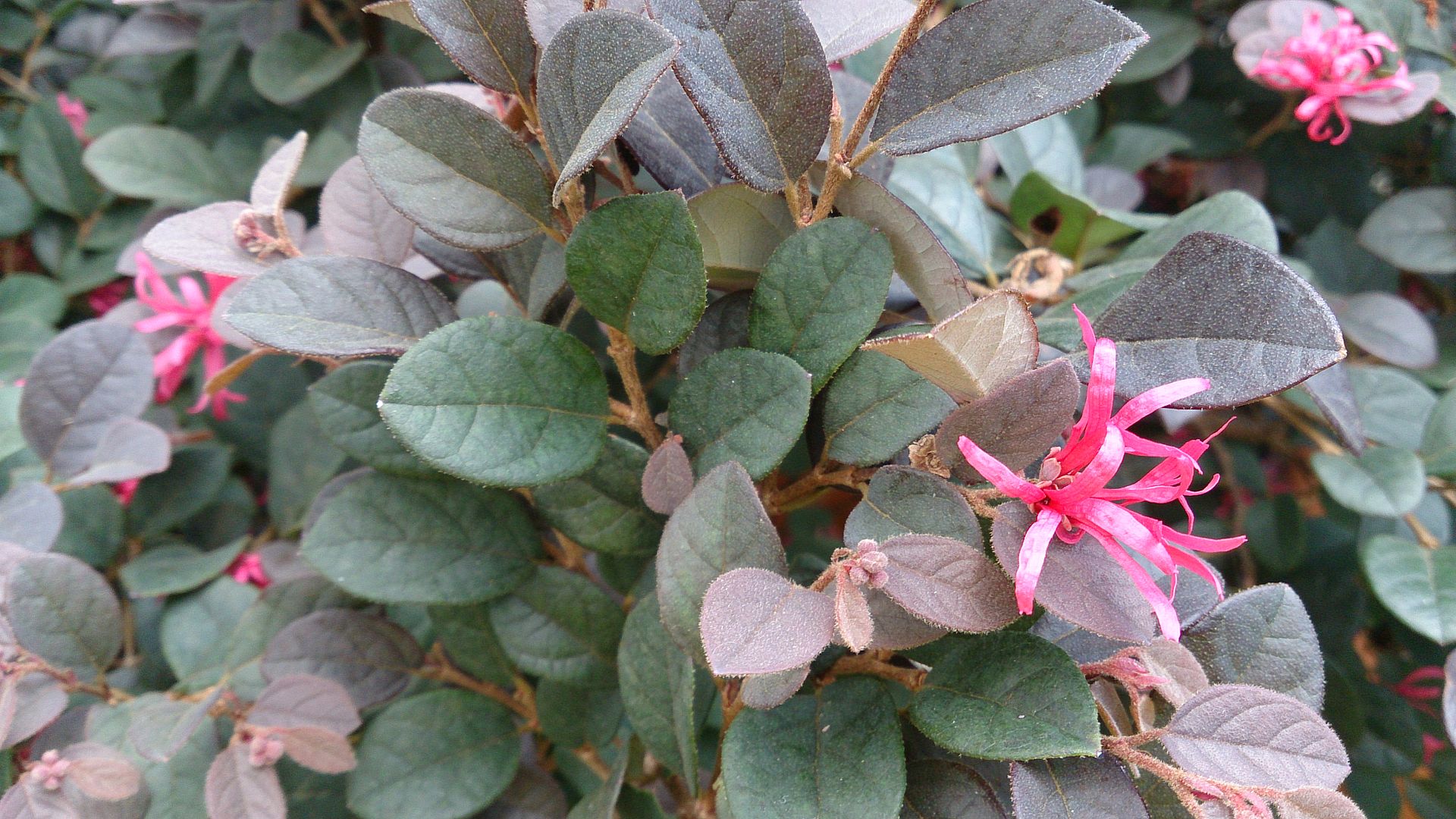 Schefflera 'Trinette'
You'll see this popular variegated shrub a lot around Florida, and for good reason. It's awesome.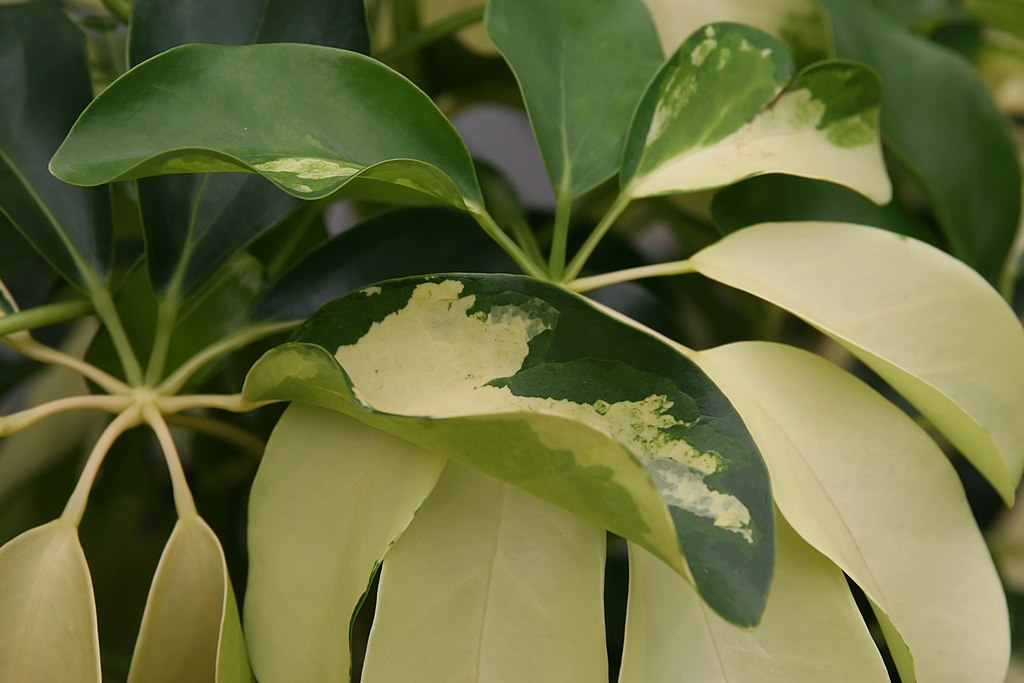 This showy, versatile, easy-care shrub with cheerful green and yellow leaves thrives in sun or shade, looks great just about anywhere, and requires little care.
Burford Holly
The dwarf variety of Burford Holly is great for along fence lines. Known for its rich evergreen foliage and classic red berries, it's especially suited for warm climates like central Florida.
Landscape a Fence Line with Small Beds
Dress up your fence with small planting beds that can even include small trees or palms, too, Frisch says.

What to plant? There are lots of pretty choices.
Variegated Asiatic Jasmine
A striking groundcover, new leaves emerge pink then turn variegated white and emerald green.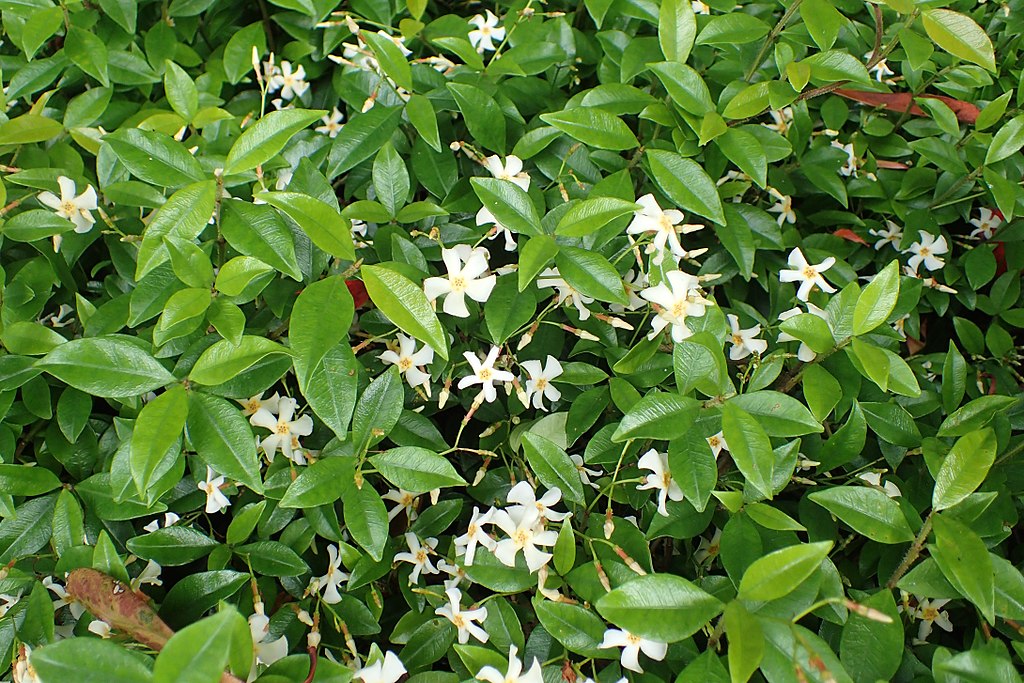 Bonus: very fragrant, tubular, creamy yellow flowers bloom prolifically in the Florida heat.
Gold Mound Duranta
This beauty has bright yellow foliage, pretty as any flower, but that cheerful hue works hard in your landscaping all the time, not just for a fleeting couple weeks. It would look great against a dark fence.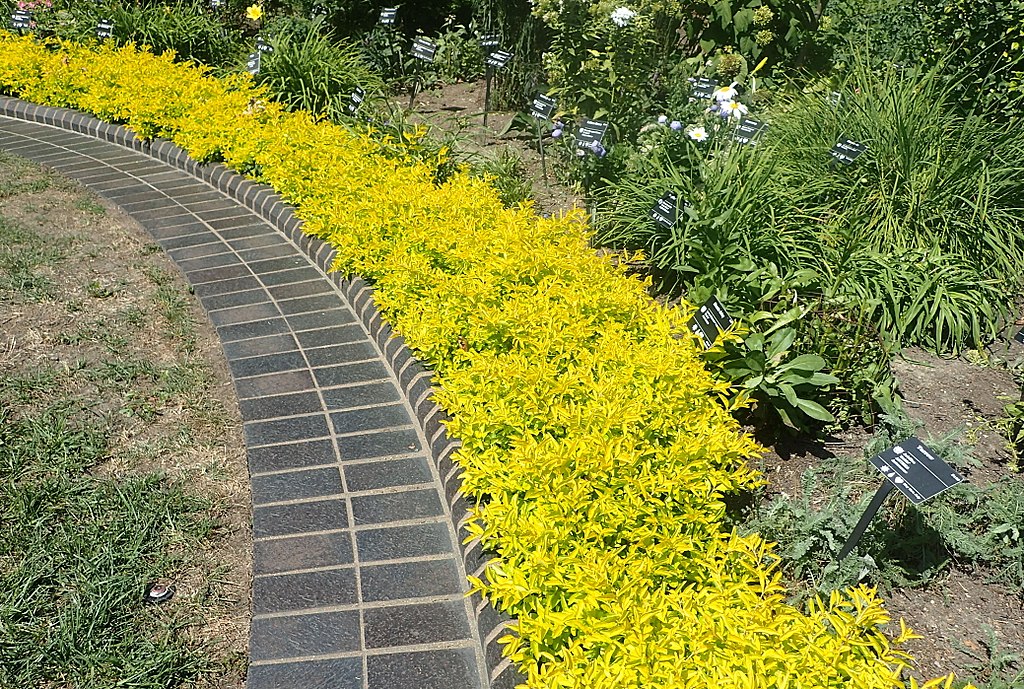 Roebelenii Date Palm
This petite multi-trunk palm is often used in small landscape beds or even inside pool screens. It's perfect for tight spots where you still want a tropical punch.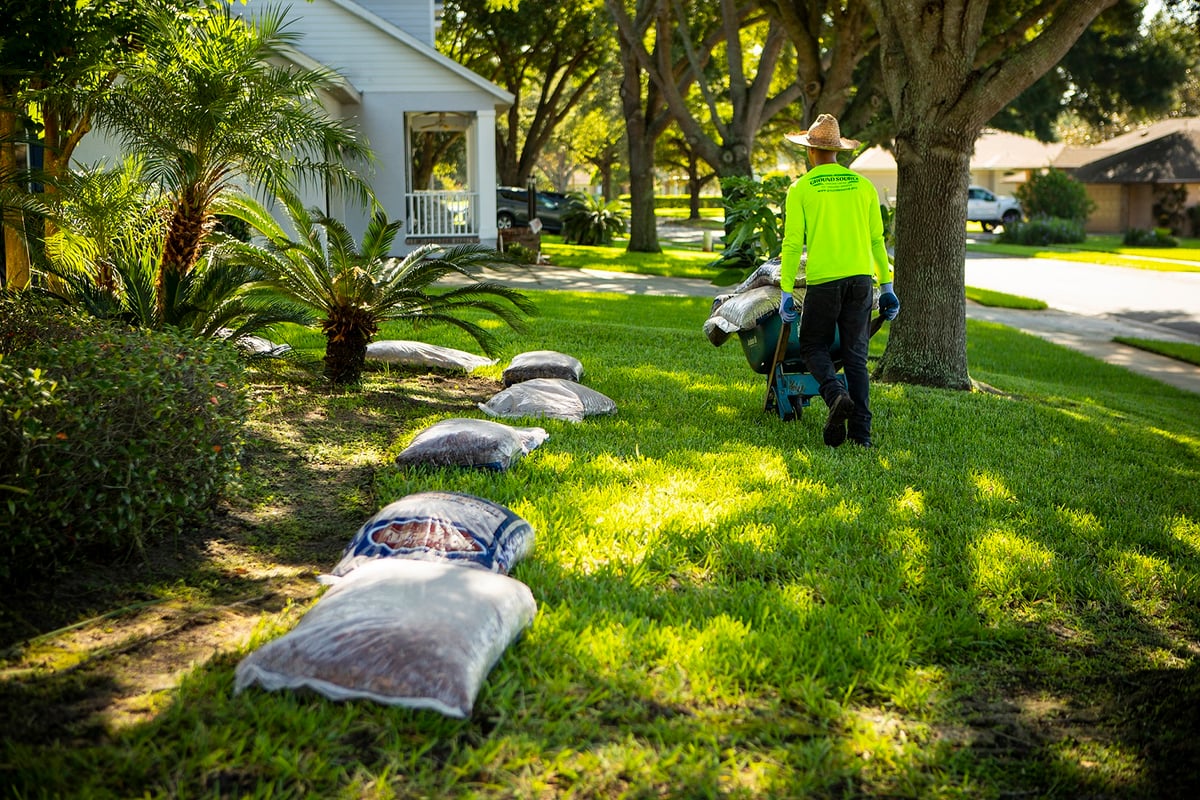 Its graceful, arching fronds with slim, delicate leaves grow to about 3 feet long.
Include Native Plants in Your Fence Landscaping
Love birds? Dress up your fence line and attract some feathered friends at the same time by using native plants.

Plants native to Florida not only provide better food and cover for birds than non-native plants, but they do you a favor, too. They need less water and fertilizer and are more resistant to pests and diseases.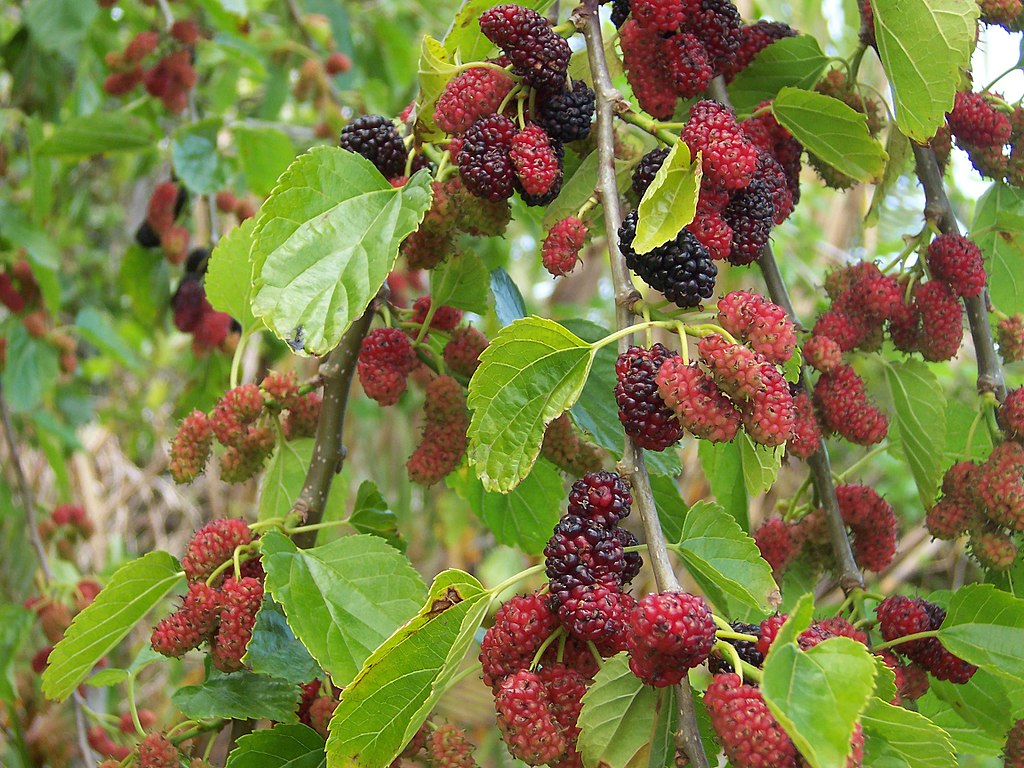 Lots of birds love the berries and fruits of native plants like hollies, American Beautyberry, and Red Mulberry.

Coral Honeysuckle, Wild Columbine, and Cardinal Flower provide nectar some birds love.
Fence Not So Pretty?
If you want a fast-growing screen to disguise an ugly fence, Frisch says, try bamboo.

First, an important note about the two different types of bamboo: invasive and non-invasive.

Invasive bamboo is also known as "running bamboo" and spreads like crazy. It's really hard to contain and it's best to avoid this renegade.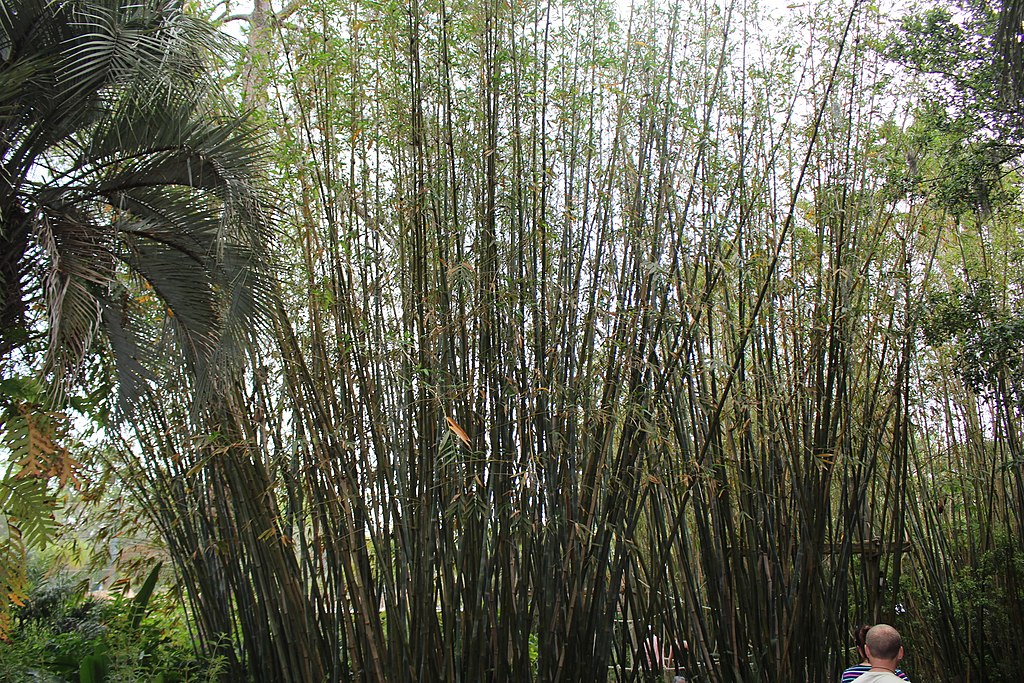 Non-invasive bamboo, also called "clumping bamboo," grows in tightly formed clumps up to 5 feet in diameter. This type is most commonly used for privacy fences and screens, as it's easily maintained.

'Graceful' bamboo is a great pick, creating a dense privacy screen in just one season.

Easy to maintain and cold hardy, be aware it can reach heights up to 25 feet tall within 2 to 3 years.
Planning a Vine for Your Fence Landscaping? Read This First
A pretty climbing vine would look great on your fence, right?

Not so fast, Frisch says.

"Depending on the type of fence, some vines would just weigh it down and cause damage," he says. "With vinyl fencing, there's nothing for a vine to grab onto. Wood fencing could have an issue with vine branches going between the boards and splitting them apart."

Metal fences work best for vines like Confederate Jasmine, he says, which has beautiful dark green foliage and white, fragrant flowers in spring.
"But they would need some temporary lattice panel to help get the vine to the top of the fence so it can hold itself up as it grows," he says.

Lots of vines just get too big for fencing, Frisch says. People love pretty bougainvillea, but they're massive and covered in thorns.

All this info is a great example of why you should check with a skilled landscape designer before investing in plants or trees that you might regret later.
Need Ideas for Landscaping Along Your Fence Line in Central Florida? Trust Ground Source
How do you landscape around a fence? We have lots of ideas.

We're landscape experts, but our skills don't stop there. We're with you every step of the way as you plan your perfect outdoor space.

Sod, irrigation, landscape design: Let us transform your yard from an embarrassing eyesore to a place you spend every spare minute.

Are you ready to enjoy the vibrant, impressive yard you've always wanted? Request a quote today! We'll help you review your options and then transform your property.
Image Source: viburnum, podocarpus, clusia, boxwood, lorapetalum, trinette, jasmine, duranta, red mulberry, clumping bamboo