Let's face it, your lawn sprinkler system isn't the least complicated thing at your house.

Half of it is underground, for Pete's sake. Valves, heads, backflows are all working away just fine — until suddenly, they aren't. And don't get us started on the instructions for your controller.

So if you have a few questions, we don't blame you. Here are 5 questions about lawn sprinkler systems that we hear a lot.
1. What Type of Irrigation Head Do I Have? Rotor, Spray, or MP Rotor?
We hear this question All The Time.

Let's end your confusion.

Here's a photo of each type of lawn sprinkler system head.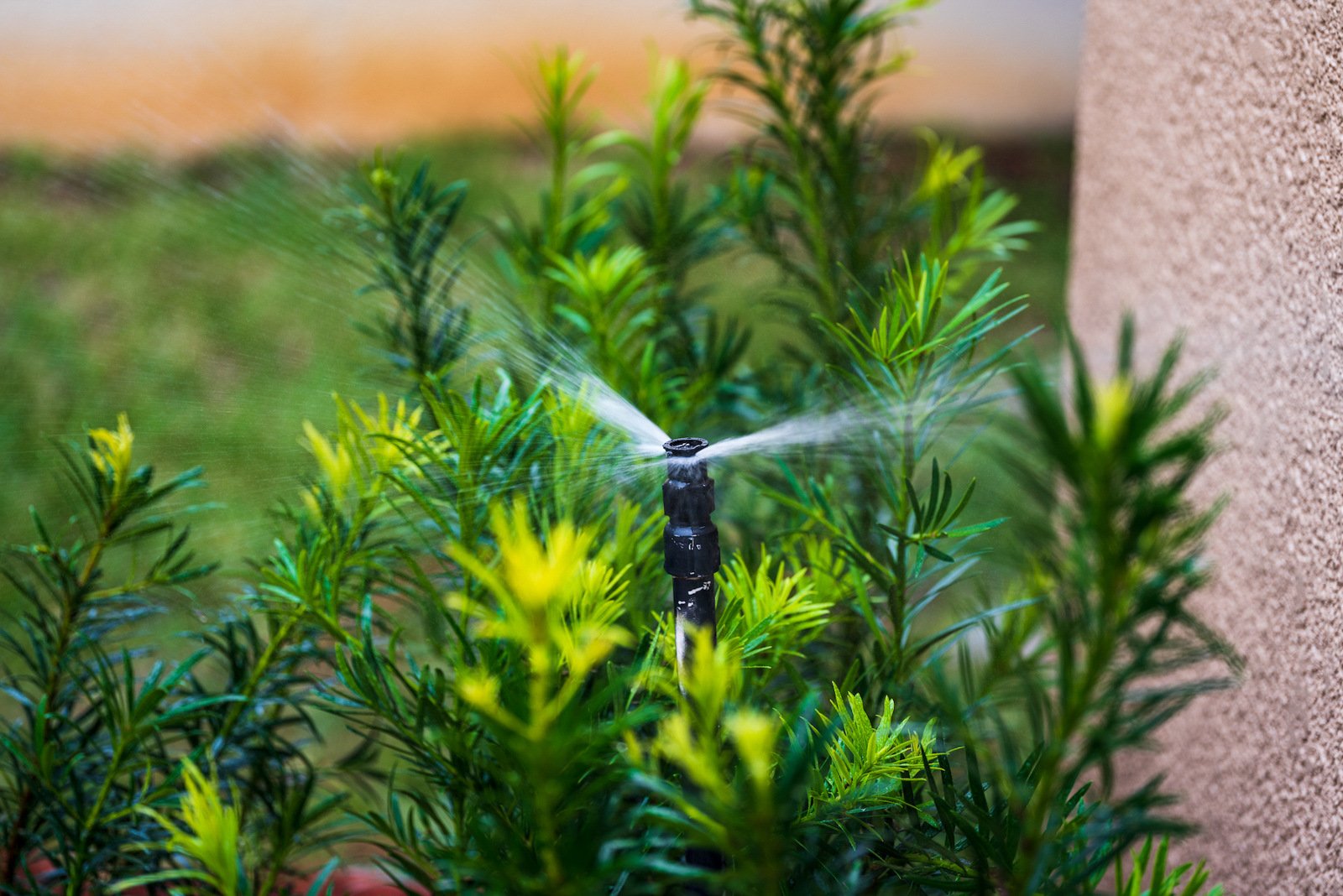 Spray Irrigation Head

MP Rotor Irrigation Head
2. Will a Rain Sensor Lower My Water Bill?
One-word answer: yes.

But we love talking about rain sensors, so here's a few more words.

Have you ever passed a house with its lawn sprinkler system spraying away during a rainstorm and thought, "That idiot is sure wasting water."

Don't be that idiot. Get a rain sensor.

For about a hundred and twenty five bucks, it's a pretty small price to pay for all the water you'll save, and it's wireless to boot.

A rain sensor communicates with your sprinkler system's controller and will stop it from watering once it has collected approximately 3/4 inch of rain. It will keep it off until the device dries out.

It's a really easy way to save water, save money, and not be an idiot.
3. Why Do I Need 6-inch Heads for Turf Areas?
Yes, a 4-inch pop-up sprinkler head is standard for lawns. Placed underground, it rises up when the water turns on and waters your lawn.

But Floratam St. Augustine grass is the most common type of grass today for homes and businesses in the Central Florida area. And this type of grass should be maintained at 4 to 4.5 inches high.

So an Orlando lawn sprinkler system needs 6-inch heads, not 4-inch, because they rise up higher to clear the taller grass.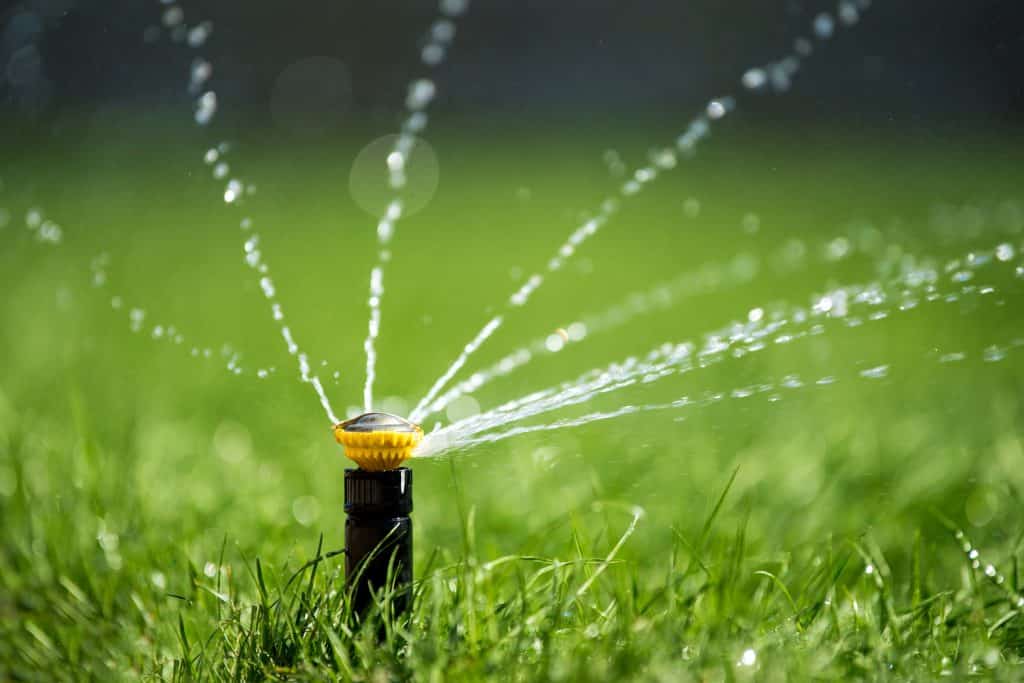 4. How Much Does an Orlando Lawn Sprinkler System Cost?
The basic cost for a lawn sprinkler system in Orlando for a four-zone system is $3,000.

What does this include?
Permitting
A Rain Bird controller
A Hunter wireless rain sensor
6-inch sprays in turf
6-inch rotors in turf
12-inch sprays in plant beds
A one-year guarantee on defects, workmanship, and materials.
A basic, four-zone irrigation system like this offers thorough, targeted watering for your entire yard.

As with most anything, you can add extra features for an additional cost, from a flow control sensor for $275-$600 to a WiFi controller for $155.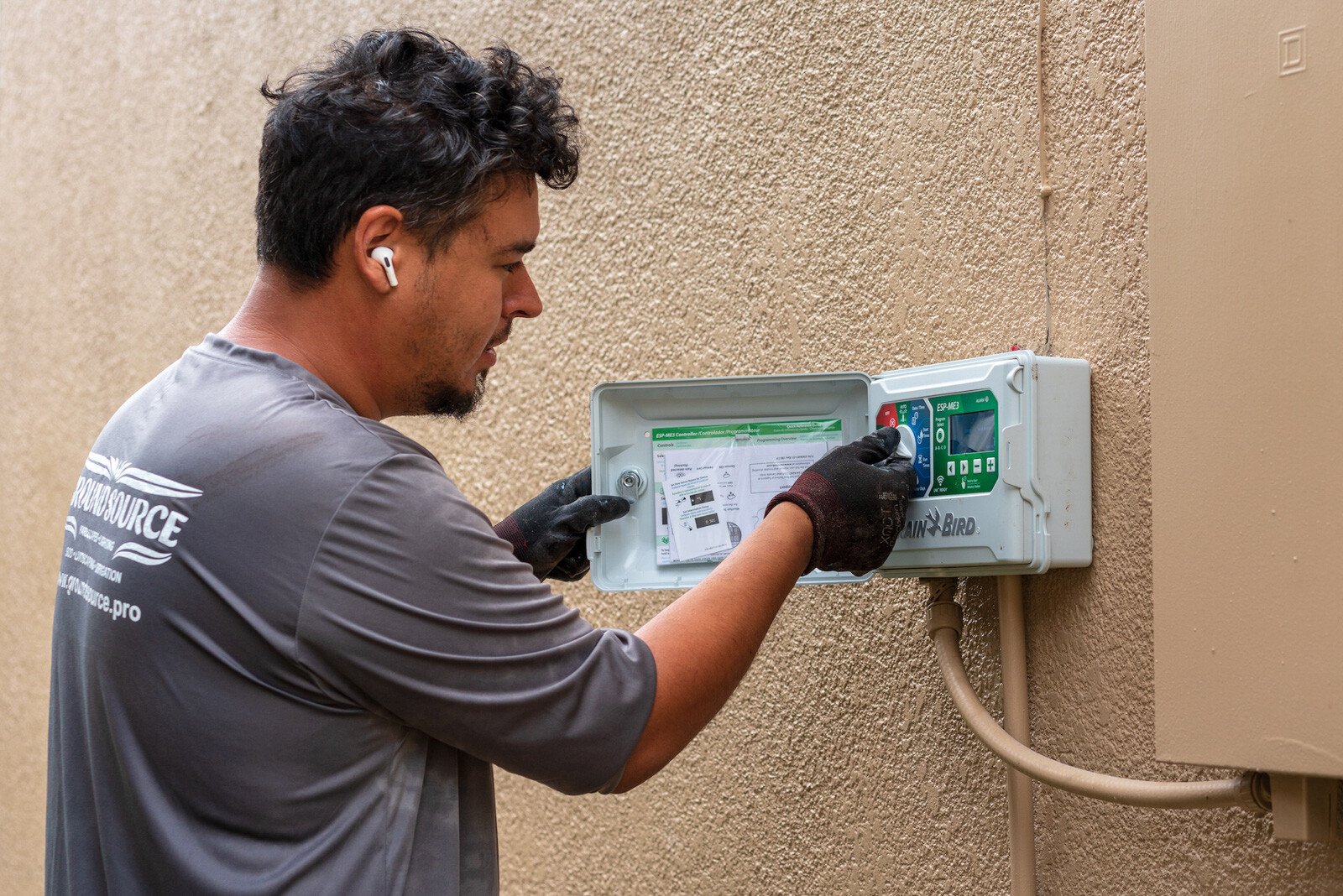 Don't forget to budget for maintenance. Orlando lawn sprinkler systems get a real workout. Things happen. Here's a look at a few common irrigation system costs:
Timer hit by lightning: $300
Backflow stops working: $250-$400
Valve stuck open: $175-$250
Broken sprinkler head: $85-$150 plus parts
Broken line: $85-$150 plus parts
5. How Long Should I Water My Lawn?
Here at Ground Source, we recommend 3/4 inch of water per zone.

How long does it take to deliver 3/4 inch of water?

It depends on the type of irrigation head. You could stand out in the middle of your yard with a cup and a ruler. Better yet, follow our rule of thumb:
Spray heads: 30 minutes
Rotors: 50-60 minutes
MP rotors: 1-2 hours
Now that you know what type of heads you have, figuring this out will be a piece of cake, right?!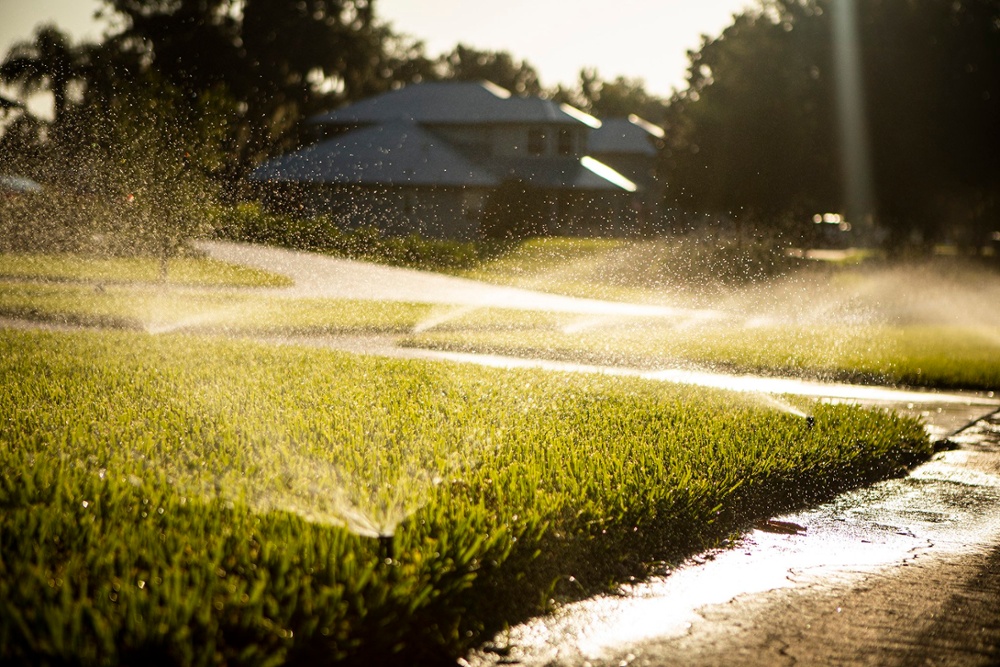 Questions About Lawn Sprinkler Systems in Orlando?Ask Ground Source
You have better things to do than worry about your lawn sprinkler system maintenance or ponder which head should go where.

Leave it all to us.

We'll help you decide what lawn sprinkler system features are best for your property and lifestyle, and tell you exactly what it will cost.

Whatever goes wrong with whatever part of your irrigation system, our skilled technicians will have it back up and running in no time.

We're irrigation experts, but our skills don't stop there. We're with you every step of the way as you plan your perfect outdoor space.

Sod, irrigation, landscape design: Let us transform your yard from an embarrassing eyesore to a place you spend every spare minute.

Are you ready to enjoy the vibrant, impressive yard you've always wanted? Request a quote today! We'll help you review your options and then transform your property.