If you dream of having a pool party but have no pool, a flooded backyard could actually work out for you.
Or if you want to start a home business training seals.
Otherwise, if your yard stays wet for days when it rains, that's bad. Excess water can damage your home's foundation, erode and crack sidewalks and your driveway.
Too much water creates mold and mildew. Damp conditions can even encourage mosquitoes and rodents to breed. (We had you at breeding rats, right?)
What to do if your yard floods when it rains?
Put on those rubber boots and let's take a look.
Why Is There Standing Water In Your Yard When It Rains?
Try not to take it personally. If you live in a newer Orlando neighborhood, chances are you need some kind of yard drainage.
Drainage here in Orlando is a continuing problem as the city grows. All the dry areas have already been developed, so nearly all the houses in new neighborhoods have drainage problems. The already wet ground can't absorb extra water.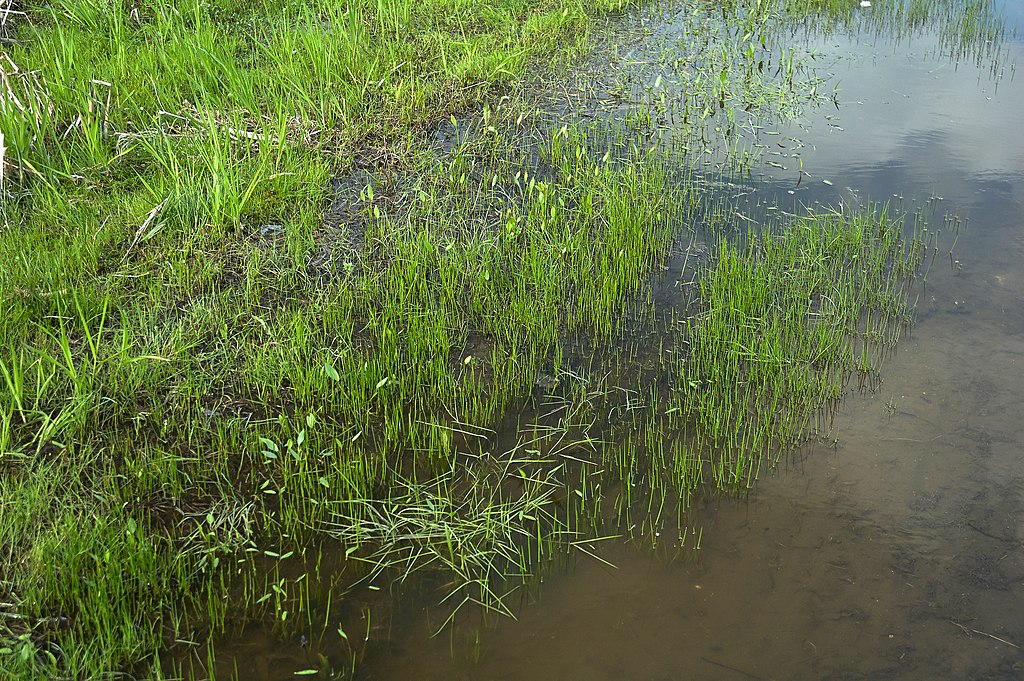 New homes also often have poor soil, so water doesn't seep in as well as it should.
So, what to do if your yard floods when it rains?
1. Improve Grading
The slope of your yard has a huge impact on how water will drain.
Your yard should have a minimum slope of 2 percent away from your house in all directions.
That means for every 100 linear feet of yard there should be a fall of two feet.
Without the right slope, water can accumulate in pools around your yard or back up along your home's foundation. That means trouble — from leaks to serious foundation damage.
Once you figure out where your yard's high points and low points are, you can add soil to slope your yard away from your house.
2. Stop Yard From Flooding with Collection Boxes
Collection boxes, also called catch basins, are a yard drainage staple.
It's basically a 12-inch-square box with a grate on top and a drainage pipe that slopes away from the basin.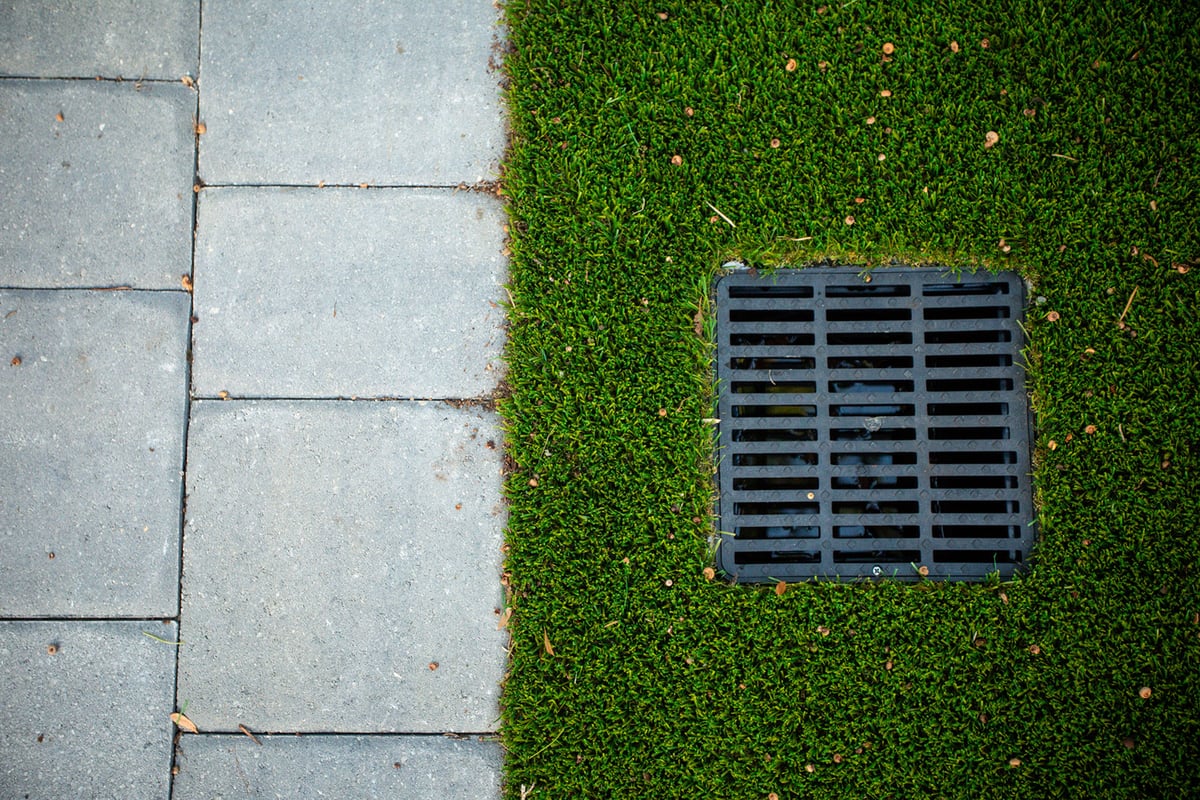 Placed in the ground at a low point on your property, or wherever drainage is a problem, they work pretty simply — water and debris enter the box through the grate. Solids settle to the bottom while water drains out of the pipe and is diverted to the street storm drains.
A collection box will catch water in one spot, covering the 12 inches or so where it's installed. So it's a good solution if there's a certain area or two where excess water is a problem.
But if your whole yard floods when it rains, you probably need something more.
Which brings us to…
3. Stormwater on the Lawn? Try a French Drain
A French drain has nothing to do with France. It's pretty basic, really — a gravel-filled trench with a perforated pipe inside.
It's named after a Massachusetts farmer, Henry French, who wrote about the technique in his 1859 book on farm drainage.
French drains, typically installed next to your home's foundation, use gravity to divert your yard's excess water. Water flows into the trench, soaks down through the gravel and into the pipe, which diverts it away from your yard. The gravel also blocks the passage of excess debris.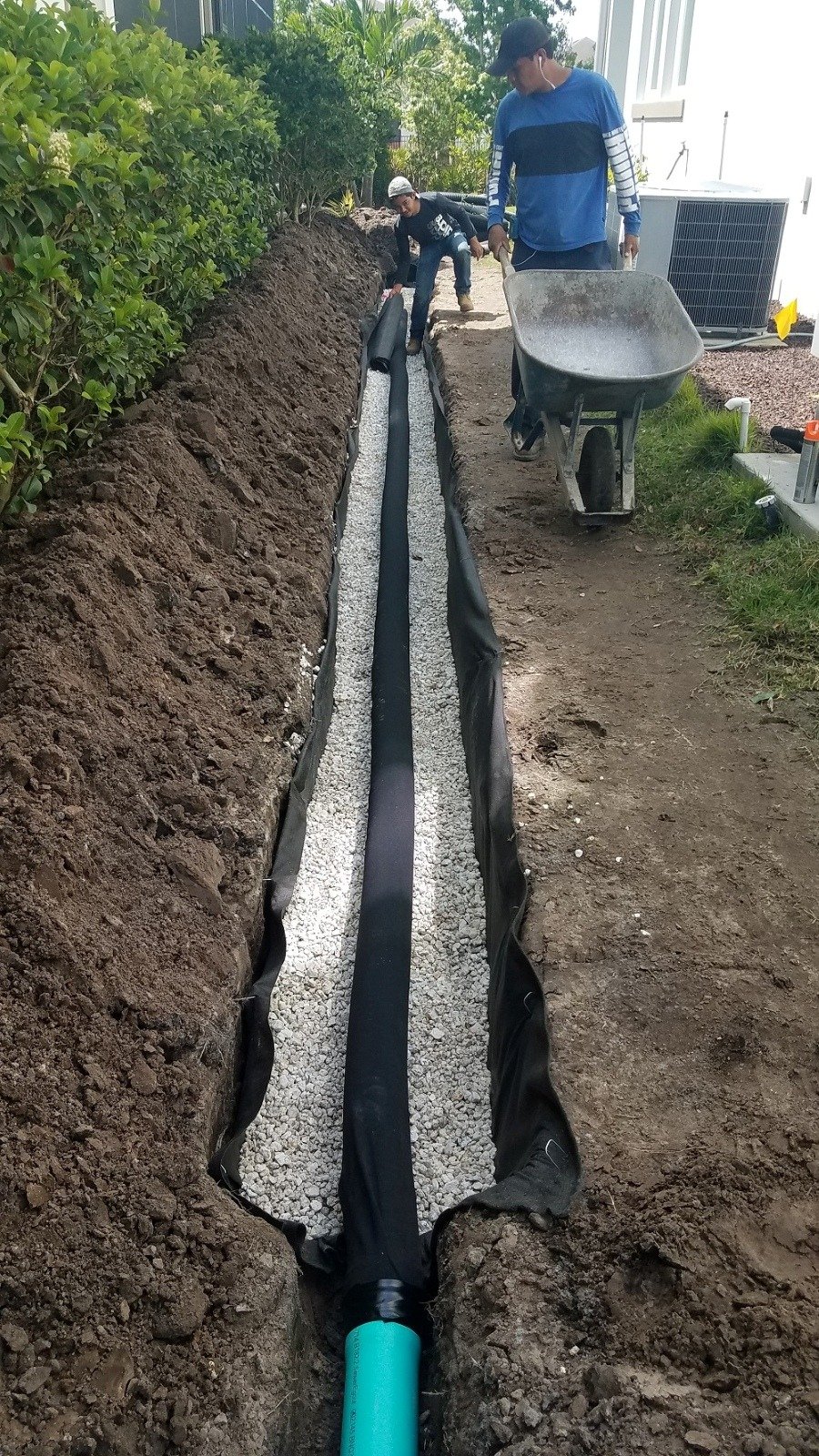 French drains differ from standard collection boxes because they collect water over the entire length of the drain, which can span the length of your house, instead of in just one particular spot.
Measuring a couple of feet wide, 18 inches deep, and several feet long, French drains can handle a lot of water.
They're great if you have backyard flooding or water problems in your basement or with your foundation.
But they're also a lot of work to install, so they're expensive.
So, there's another option.
4. Meet the NDS EZ-Drain: a French Drain Alternative
An alternative to the French drain, the NDS EZ-Drain installs without gravel, saving a lot of time and money.
EZ-Drain bundles consist of fabric, lightweight gravel substitute, and pipe. It's like an entire yard drainage system, bundled neatly together.
It cuts installation time in half by eliminating the need to transport, shovel, and move heavy gravel.
What to Do for a Flooded Yard in Orlando? Trust Ground Source
Maybe you've noticed your yard stays wet days after rain.
Not sure what type of yard drain you need? Get out of those wet socks and give us a call.
Drainage is a job for experts who know a catch basin from a French drain and will reliably show up when you need them and do the job right the first time.
That's us.
We're yard drainage experts, but our skills don't stop there.
We're with you every step of the way as you plan your perfect outdoor space.
Sod, irrigation, landscape design: Let us transform your yard from an embarrassing eyesore to a place you spend every spare minute.
Are you ready to enjoy the vibrant, impressive yard you've always wanted? Request a quote today! We'll help you review your options and then transform your property.
Image: flooded yard feature, flooded yard