Man, tree roots are no joke.

Have you ever been walking along the sidewalk and noticed a section of concrete heaving up like a mini earthquake struck?

The culprit? A huge tree root that grew up under the pavement and just shoved it up out of the way as if it were a piece of paper.

If you have trees on your Central Florida property, that same impressive root strength is going on underground near your sprinkler system. It's a pretty common problem.

That's right — tree roots cause irrigation damage, from annoying low water pressure to costly leaks.

How? Take a look.
What's Going on Down There?
The fancy name is root intrusion, and it happens when tree roots get tangled up in your irrigation lines, or even busting right through them.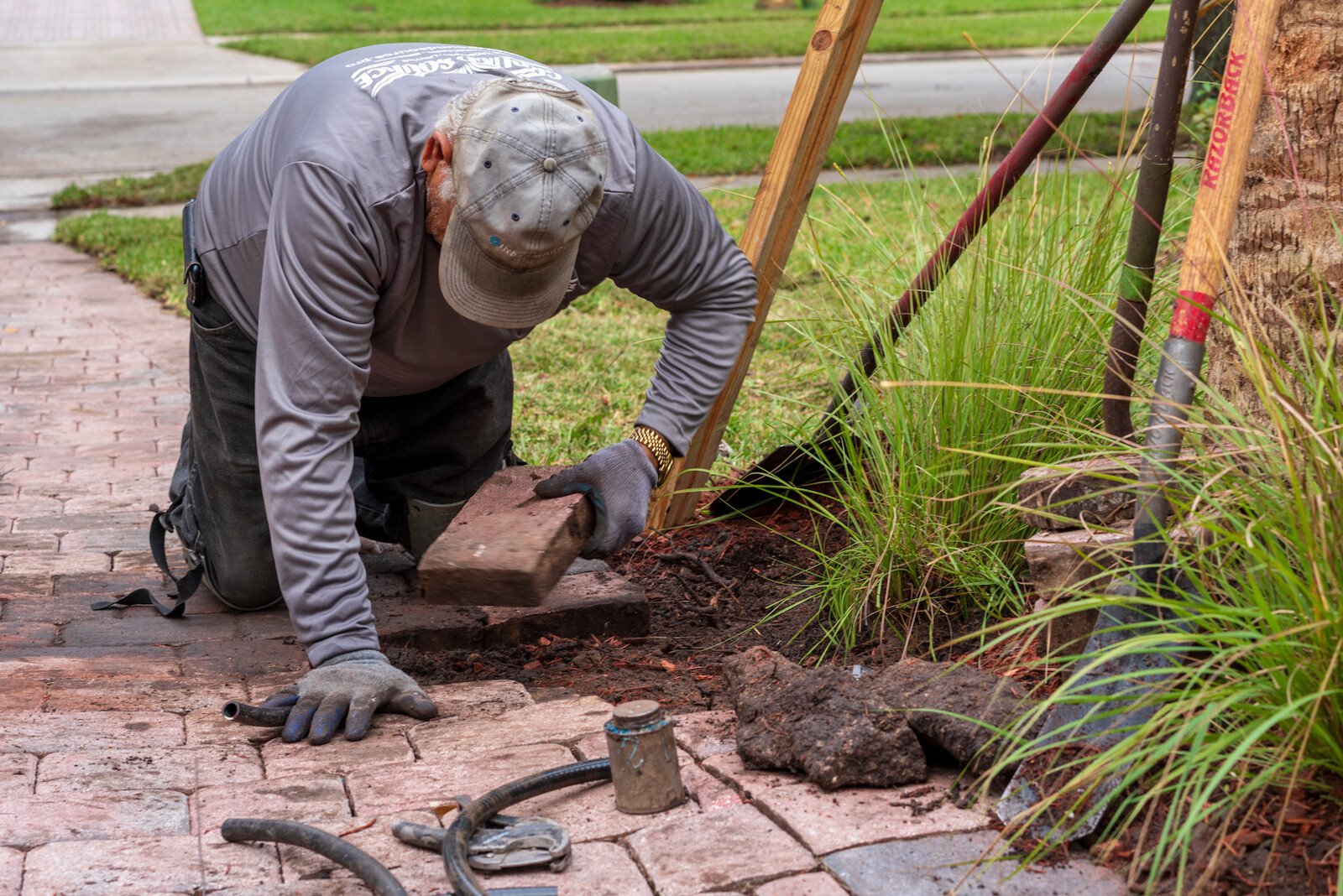 The result? Low water pressure, or even leaks, as lines collapse under the pressure. The water flowing through the lines doesn't make it to your sprinkler heads when you turn on the system. Instead, it floods out into the soil.
Signs of Tree Root Damage to Your Sprinkler System
You can't exactly see this happening, since it's all underground.

But your sprinkler system will give you some signs:

1. One sprinkler head isn't putting out as much water as the others. Reduced water flow means the water line has been interrupted by something — possibly a tree root growing into the line.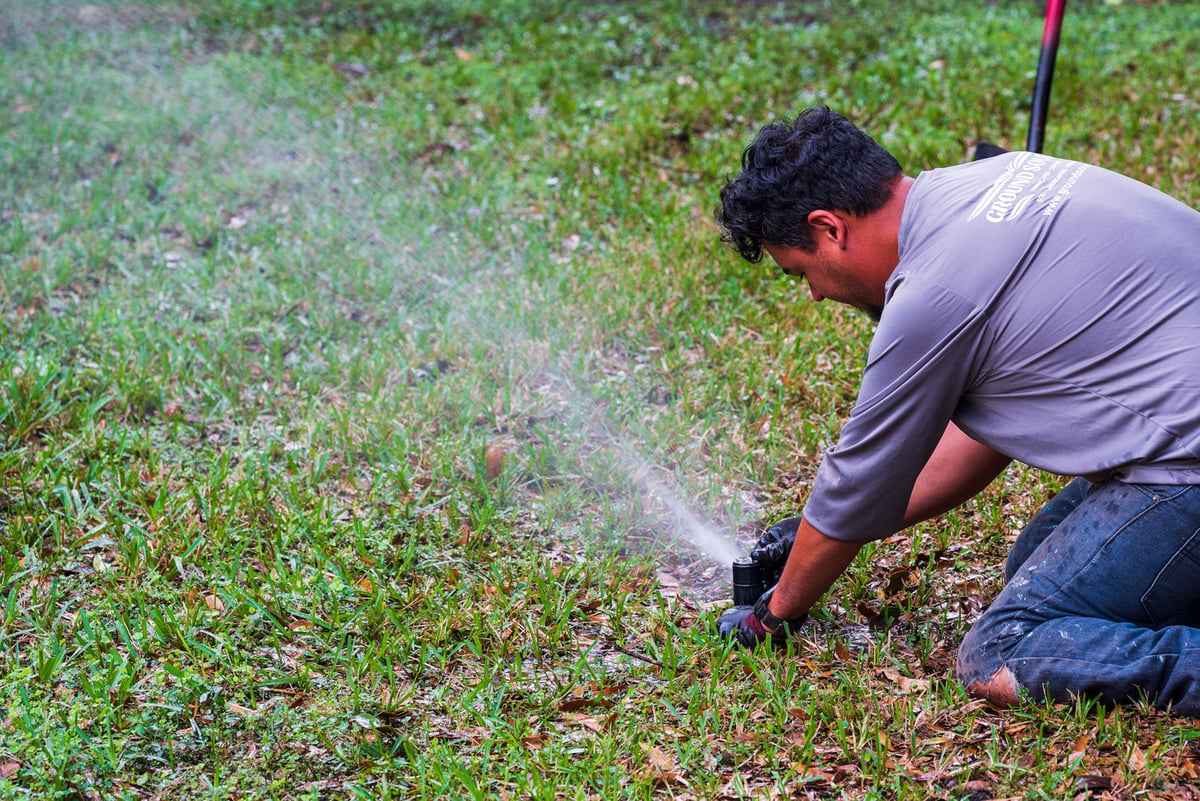 2. A sprinkler head is spraying in a different direction than it should be. There could be several reasons — including it may have shifted due to a tree root growing into it.

3. A sprinkler head is pushing up out of the ground. A tree root could be growing under the sprinkler head, pushing it up as the root gets bigger.
Tree Roots Caused Irrigation Damage: Now What?
Irrigation experts can cut back tree roots and remove and replace the damaged sections of your irrigation lines.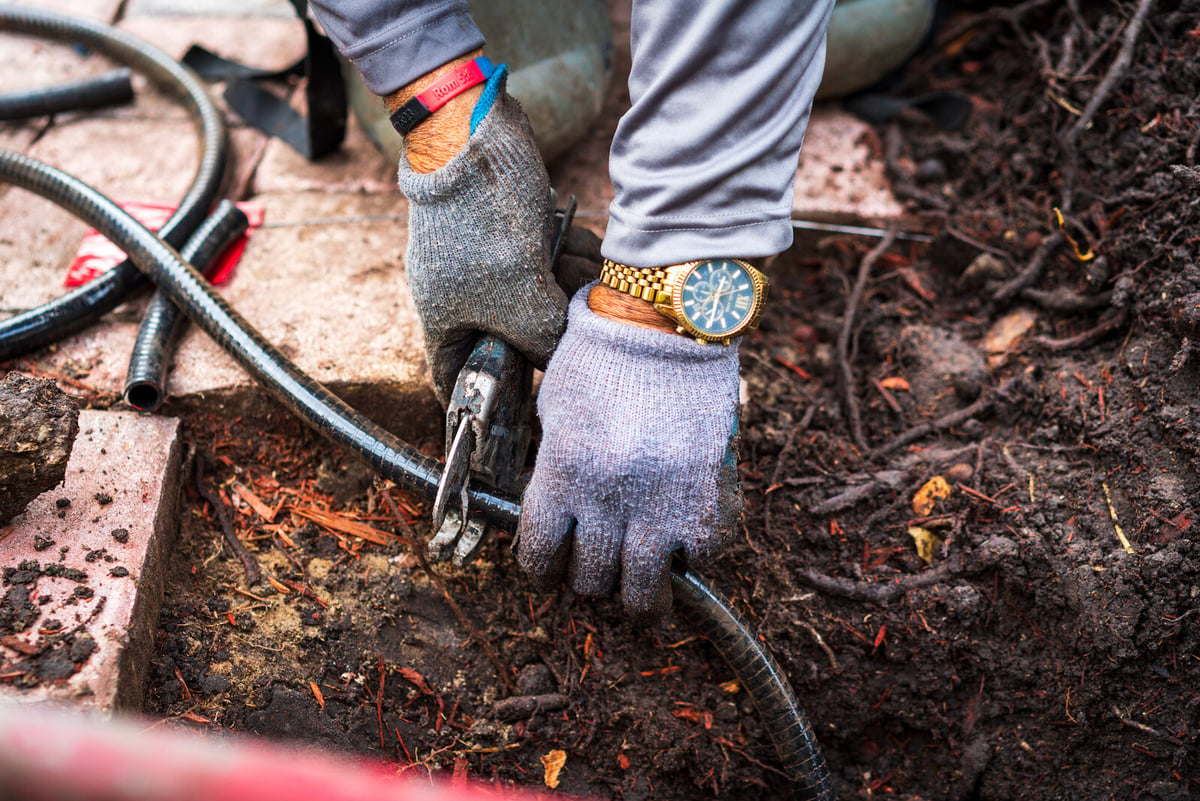 But roots keep growing, so you could face this issue again. Some homeowners decide to have the troublesome tree removed.
How to Prevent Tree Root Damage to Your Sprinkler System
The sooner you discover a tree root problem, the better.

Seasonal irrigation inspections mean technicians are on the lookout for issues like low pressure, leaks, and other signs of tree root damage to your irrigation system you likely won't notice.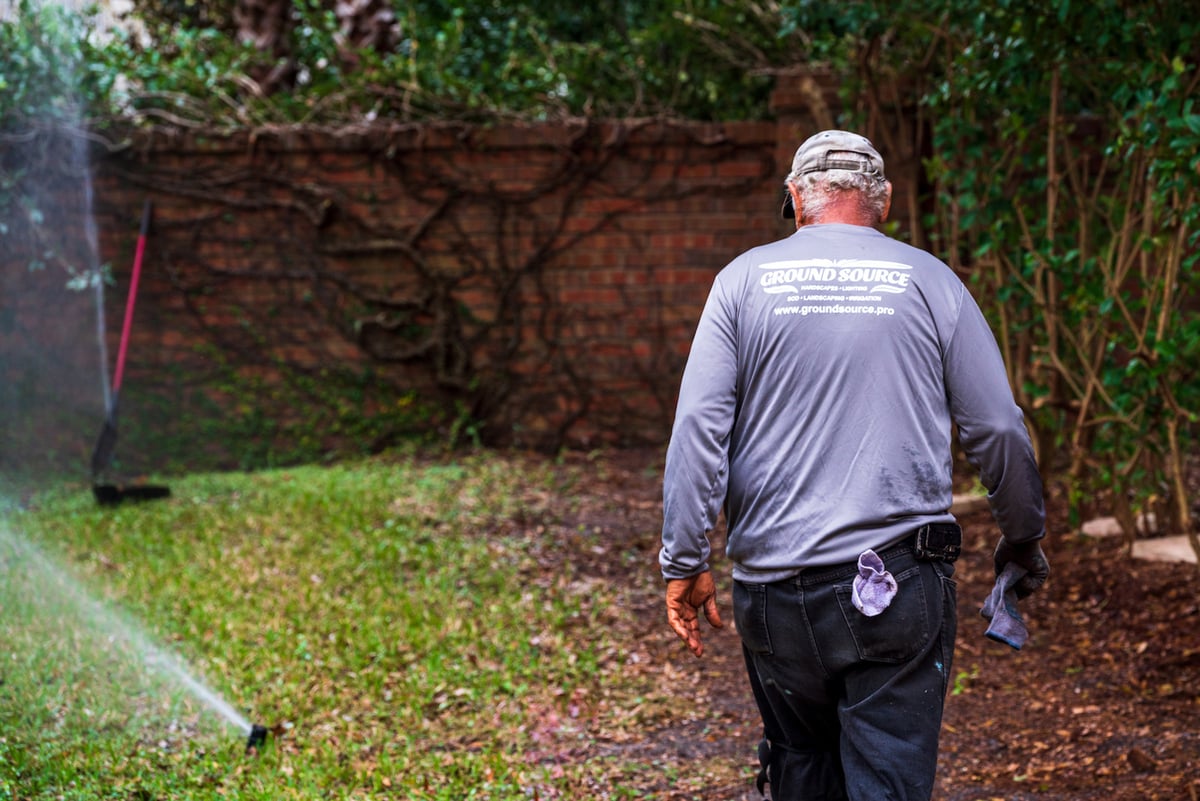 Tree Root Damage to Your Sprinkler System? Trust Ground Source in Central Florida
Too bad your irrigation system can't talk. Then it could holler, "Hey, tree root damage to your sprinkler system! Ouch!"

The next best thing? Put Ground Source on the job.

Trust Ground Source for expert irrigation installation and repair in Central Florida and for the routine inspections to make sure the pressure is right, heads are working and no pesky tree roots are getting in the way of watering your lawn and landscaping.

We're irrigation experts, but our skills don't stop there. We're with you every step of the way as you plan your perfect outdoor space.

Sod, irrigation, landscape design: Let us transform your yard from an embarrassing eyesore to a place you spend every spare minute.

Are you ready to enjoy the vibrant, impressive yard you've always wanted? Request a quote today! We'll help you review your options and then transform your property.