Technically, anybody can try to fix your sprinkler system.

Your neighbor who loves to show off his tool belt.

That guy who drives around the neighborhood in the truck that says, "Chuck and His Truck: I Can Fix Anything."

Heck, you could try to fix it yourself, if you feel like using all your favorite swear words and totally ruining your weekend.

But this is your lawn's health we're talking about here, and a broken sprinkler system means quick death to a Central Florida lawn.

So what do you do when you need irrigation system repair in Central Florida?

Don't panic — we've got you.
Who Fixes Sprinkler Systems? Call an Actual Pro
A professional irrigation company is your best bet when you need expert sprinkler system repair. Not your handy brother-in-law or the college kid who left a flier in your mailbox.

Irrigation repair is tricky work, requiring expertise in both plumbing and electricity.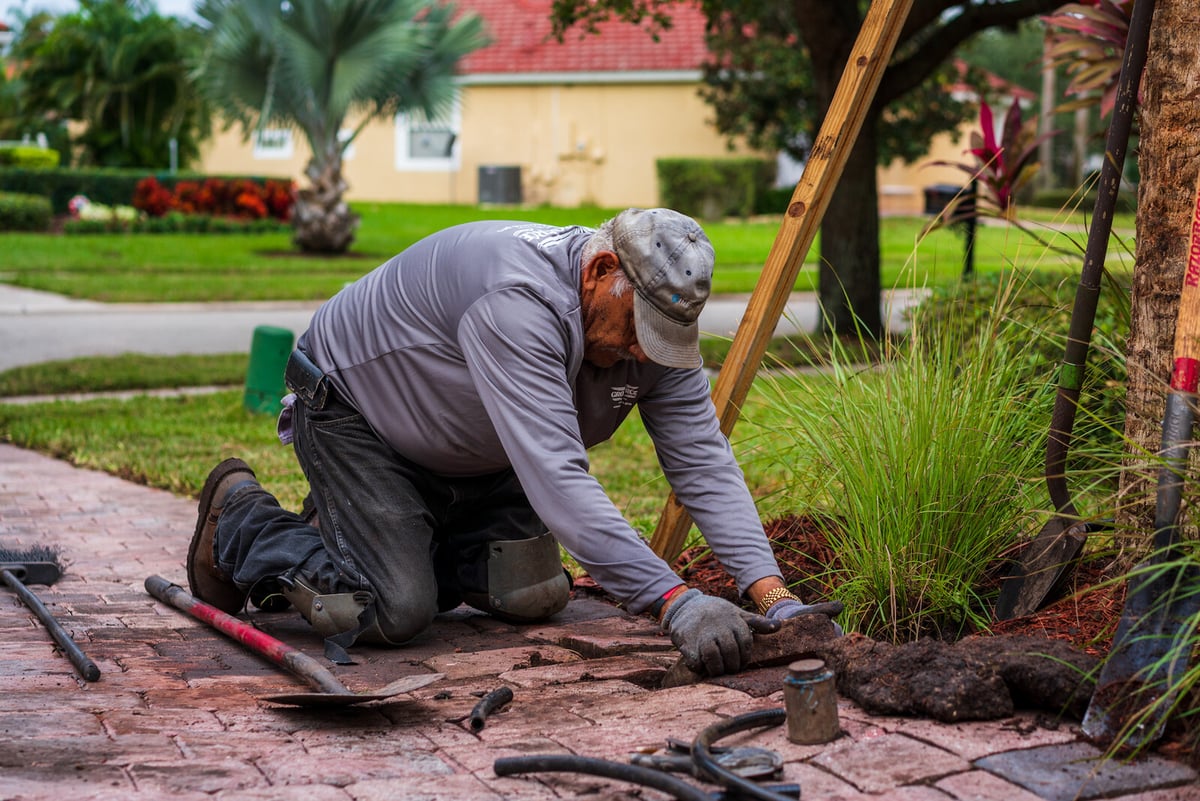 Maybe your sprinkler repair is an easy fix that your super handy brother-in-law can fix.

But what if it isn't?

You need an expert at diagnosing the problem, zeroing in on the cause, and fixing it quickly. Before your grass dies.
Not All Irrigation Companies Are the Same
Just because a Central Florida irrigation company pops up when you do a Google search doesn't automatically mean they're good.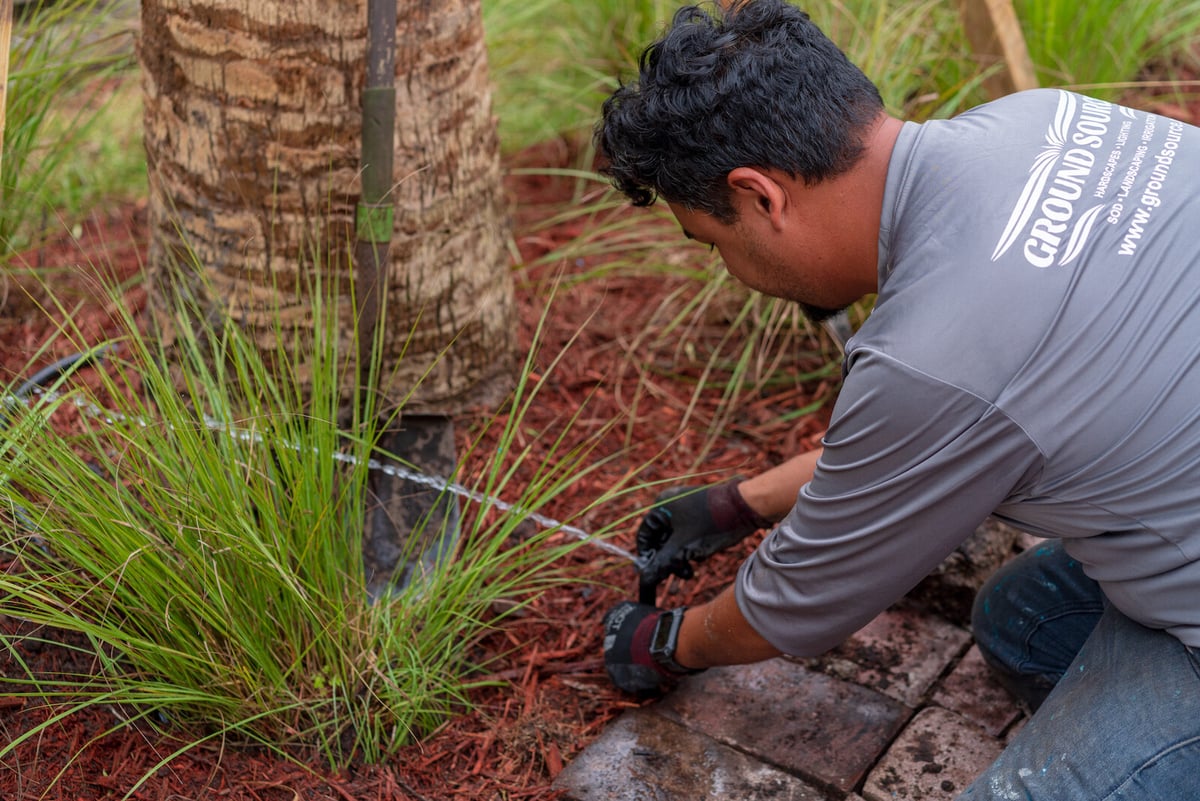 You want a business that's expert, stable, and dependable.
Make sure they have a permanent business location with an actual address — not just a truck. They should be an established, dependable irrigation contractor you can easily reach later.


Find out how long they've been in business. Look for an irrigation contractor with a history of excellence and good reviews that dates back several years.


Check their Google reviews. How many stars out of five do they have? And just as important: how many reviews? If a ton of people left reviews and the company also has close to five stars, they've made a lot of lawn owners happy.
(When you check the Google reviews for Ground Source, you'll like what you see: at the time of publishing this article we have 4.8 out of 5 stars with 312 reviews.)
Who Fixes Sprinkler Systems in Central Florida? Ground Source
Take a few minutes to check out our website.

You'll find lots of customer reviews to put your mind at ease. You'll see exactly what services we offer and what makes us good at our work.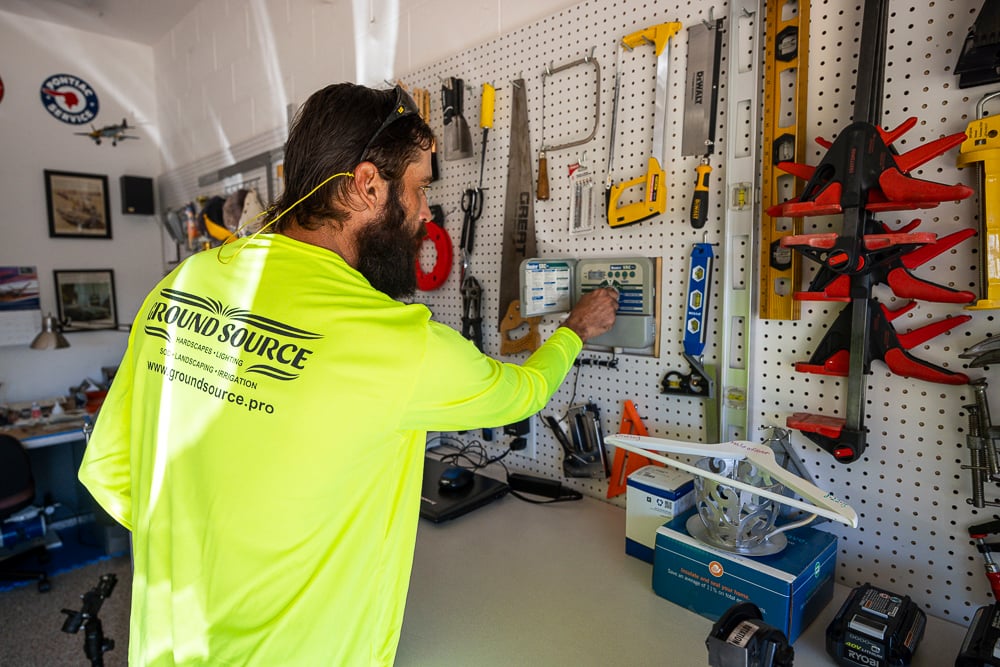 You'll discover educational, informative blog articles that boost your irrigation knowledge and help you ask all the right questions.

Want a quote? Need to call us? We make it easy.
Need Central Florida Irrigation Repair? Trust Ground Source
Is something strange going on out there? Weird spraying or misting? Your sprinkler system won't turn on — or it won't turn off?

Whatever goes wrong with whatever part of your irrigation system, our skilled technicians will have it back up and running in no time.

We're irrigation experts, but our skills don't stop there. We're with you every step of the way as you plan your perfect outdoor space.

Sod, irrigation, landscape design: Let us transform your yard from an embarrassing eyesore to a place you spend every spare minute.

Are you ready to enjoy the vibrant, impressive yard you've always wanted? Request a quote today! We'll help you review your options and then transform your property.