Our clients get new landscaping for their homes for various reasons. Whether it's because they want to switch things up or increase the home's value, we're happy to provide them with the best landscape design in Oviedo to make their home stand out.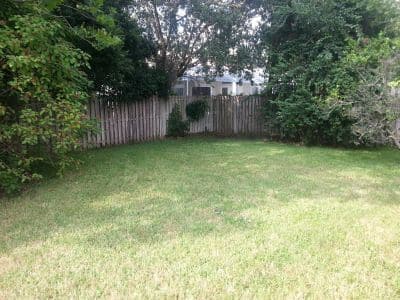 We had the opportunity to work for a couple in Oviedo who were looking to utilize an unused portion of their backyard that did very little for them.
They wanted to incorporate a new patio area for a gathering space. We were also able to build a pergola made of 100% cedar that was able to also fit in their budget.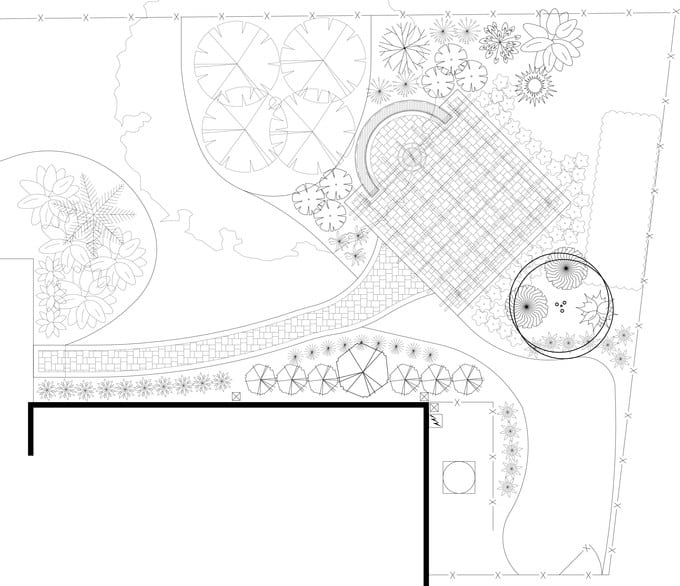 The paver walkway and patio was made with Belgard Lafitt pavers in Amaretto color. The winding walk connected their pool enclosure to the new patio and pergola in their backyard. Included in the design was a rounded seat wall that allowed for additional seating around the patio and portable fire pit. The pergola was made with beefy 6x6 cedar posts set in concrete footers for maximum stability in case of tropical storms. Main support beams tied everything together.
The wonderful thing about this pergola is that it can be upgraded with other features over time as needed, such as curtains, manual or automatic shade covers, stone-wrapped posts, or even lighting or a ceiling fan. The homeowners have already incorporated decorative lighting because we were able to install an outlet and switch plate on the back of one of the posts. It is hidden from view but also allows them to easily control the lighting without the need of going into the house or relying on a transformer.
We also dressed up the beds in back with brand new red lava rock along the foundation and wood mulch around the rest of the plants near the pergola and patio. We replaced all the sod in back as well, which also required a few modifications to their existing sprinkler system. Eventually, they want to add a water feature in the back corner near the fence, so we left them an area to add in future plans.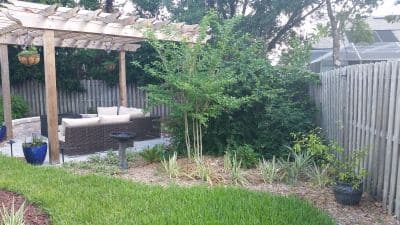 Now, the couple has a their own space in the backyard that gives them a place to relax and entertain. And with the future plans they have, it's clear that this landscape design is one they will enjoy for many years to come.