We at Ground Source are no strangers to taking on large, challenging sod installation and landscape installation jobs. And we enjoy taking them on as well! So when a client in Hunters Creek gave us a challenge, we couldn't wait to say yes.
The client lives in a golf community right on the golf course, so there are always people walking by her yard and pool, especially when a wayward shot lands near her house. She wanted to create some privacy around the pool. We also discussed possible dirt erosion issues that could exist around the pool cage and recommended putting up a wall.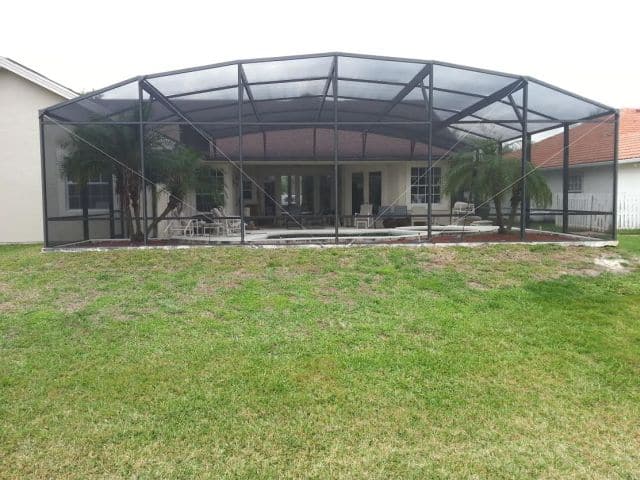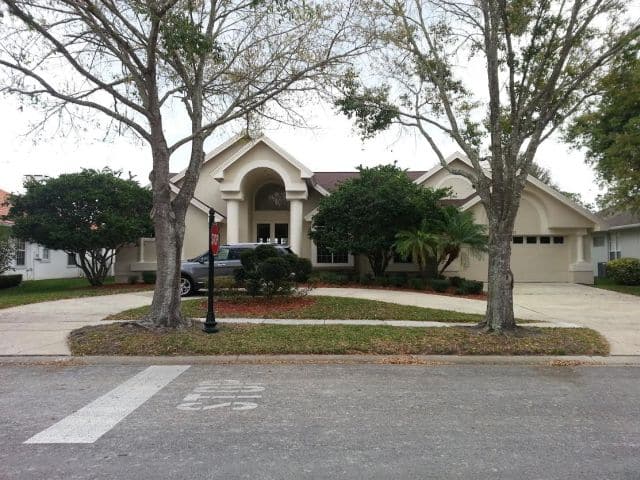 The front yard also needed a refreshed look. It lacked color and visual interest, and in a nice Hunters Creek community, the landscape design definitely needed to stand out. We were offered the challenge, and we went for it.
In the backyard, the landscape design included several tropical plants including Bird of Paradise, bamboo, Queen Palms, Split-leaf Philodendron, Variegated Shell Ginger and European fan palms. These also mixed in some smaller plants like Irises and crotons. To create the wall, we used railroad ties. This gave a really nice look to the wall as well as retain the slope and prevent any dirt erosion issues. Plus it acted as a planting bed to lift up some of the plants and give more of a view from the pool.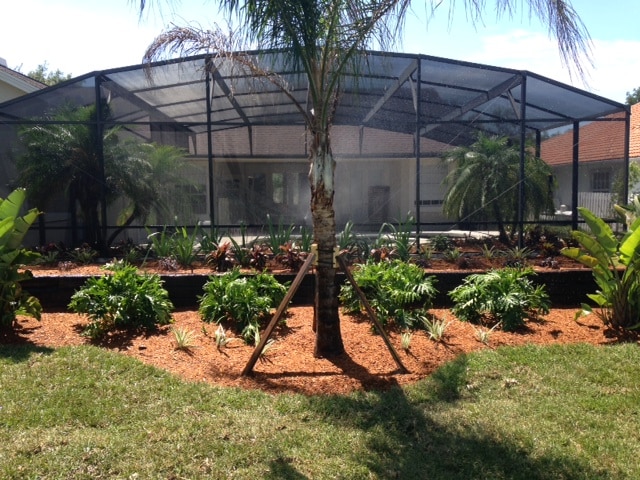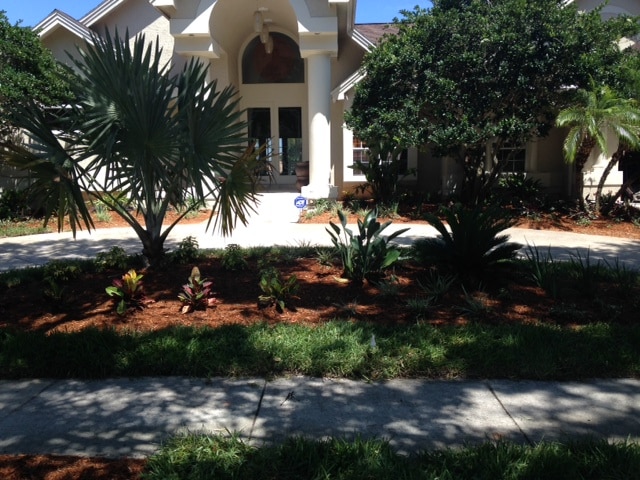 For the front yard, there is definitely a difference in visual interest. To have a center focal point, we brought in a large Bismarck palm and placed it in the driveway loop. We also used Triostar Stromanthe and Variegated Asiatic Jasmine to give great ground cover around the existing larger plants.
Along with the full landscape design and installation, this Hunters Creek home also had all new sod installed throughout the yard. And we did a huge overhaul of irrigation system.
This was no small task at all. A full sod replacement, the irrigation installation, and landscape design later, and this home in Hunters Creek definitely has a brand new look. It was a challenge, but the homeowner is happy with the results, and we are happy that she is happy.