This is a customer who was looking to take a rough back yard and turn it into an amazing social space with a modern look. He wanted to maximize his patio space to allow for a covered pergola and lots of room for furniture.
The fire pit was added with river rock around it to bring in another interesting detail to the space. Simple plantings with a couple key ornamental trees completed the modern look.
As part of the job, we removed the old shed and pavers, installed the new pergola with deck-over paint and corrugated metal roof, ran all new irrigation around the outside of the patio, placed a raised gravel bed for the fire pit using railroad ties as a frame, installed all new 12x24" modern pavers with sealer, and all new plants and mulch.
Before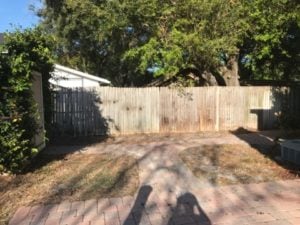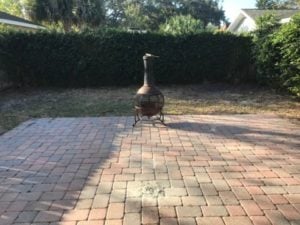 During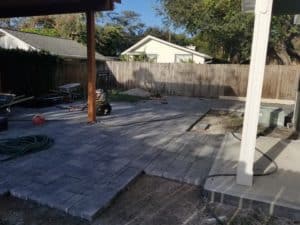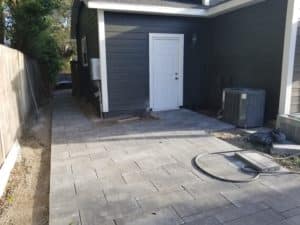 After