Imagine you're a werewolf who loves howling at the moon.

You head out into your yard to get your midnight howl on, but — clouds! No moon in sight! Oh, nooooooooooo!

Luckily, you had landscape moonlighting installed high up in the branches of your trees.

Even non-werewolves know it's the next best thing to real moonlight.

What is this landscape moonlighting technique?

Here's a look.
What Is Moonlight Landscape Lighting?
Moonlighting creates the soft glow of the moon by strategically placing landscape lighting high in the branches of trees on your Central Florida property.

If you don't have tall enough trees, structures can work, too, but you won't get the lovely dappled shadows that come from light filtering through leaves and branches.

Everybody loves to relax in a romantic moonlit glow, right? But sometimes party-crashing clouds get in the way.

Moonlight landscape lighting is the next best thing to the real deal.

Why add moonlight landscape lighting? Lots of reasons:
1. Have a Moonlit Swim, Anytime
Nothing melts away the stress of a long day like a swim under the moon and stars. It's one of the reasons you have a pool, right?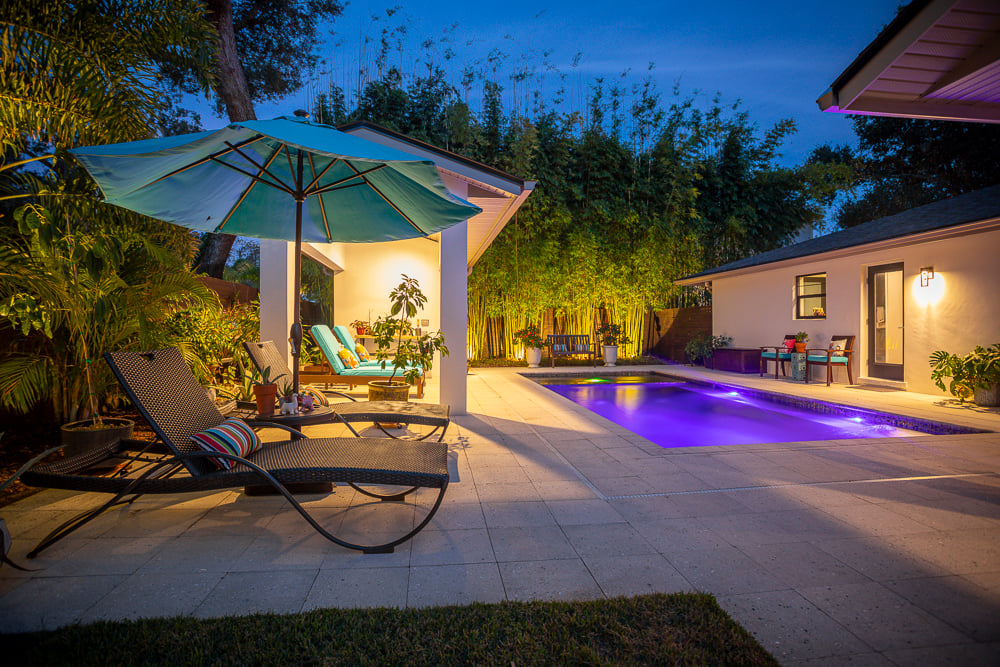 But the timing never works. You're ready for a nighttime swim, but there's no moon. Or it's a perfect moonlit night, but you have to fix the dishwasher.

Add moonlight landscape lighting, and have that stress-busting swim anytime.
2. It's Perfect for Entertaining
You've set the table, brought out candles, made your famous citrus salmon with fennel, apple, and radish salad (OK, so it's burgers, who are we kidding?)

The only thing left to make your patio dinner party perfect is the silvery glow of the moon. No need to check the Central Florida weather forecast. Just flick a switch.
3. It's a Soft Glow, Not Glare
Moonlight landscape lighting offers enough light to deter intruders if you leave them on late into the night, but not enough light to annoy the neighbors.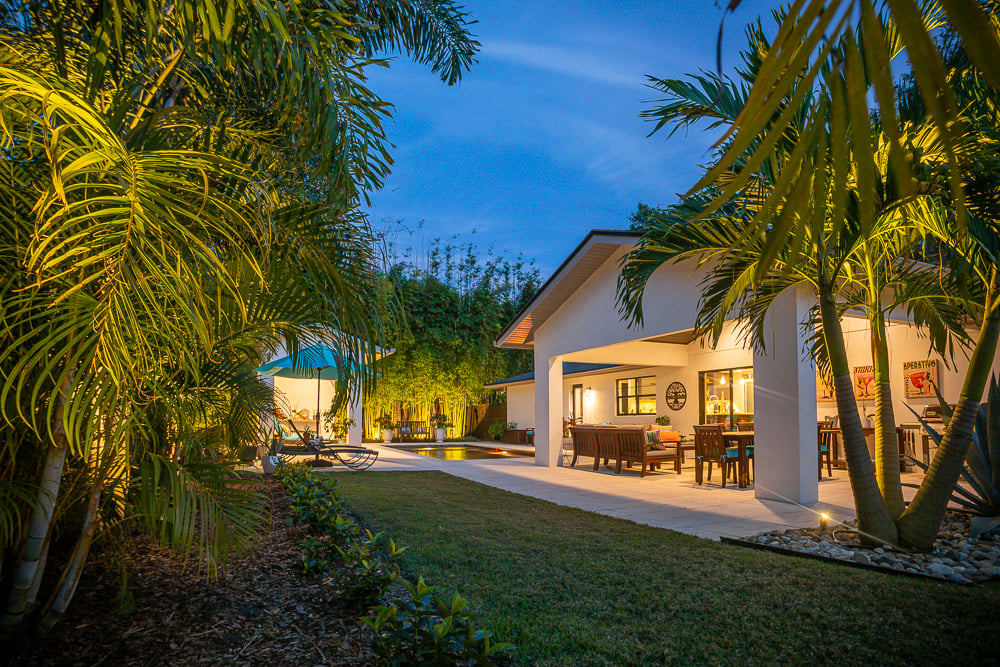 4. You're a Romantic Fool
You have plans for a perfect romantic moonlit proposal out by your lovely landscaped gazebo. It'll be perfect!

Then — clouds! She'll never say yes now! Turn on your landscape moonlighting.

Congratulations — we'll watch for the invite.
5. Everybody Looks Better Under Moonlight
It's a fact. That's all.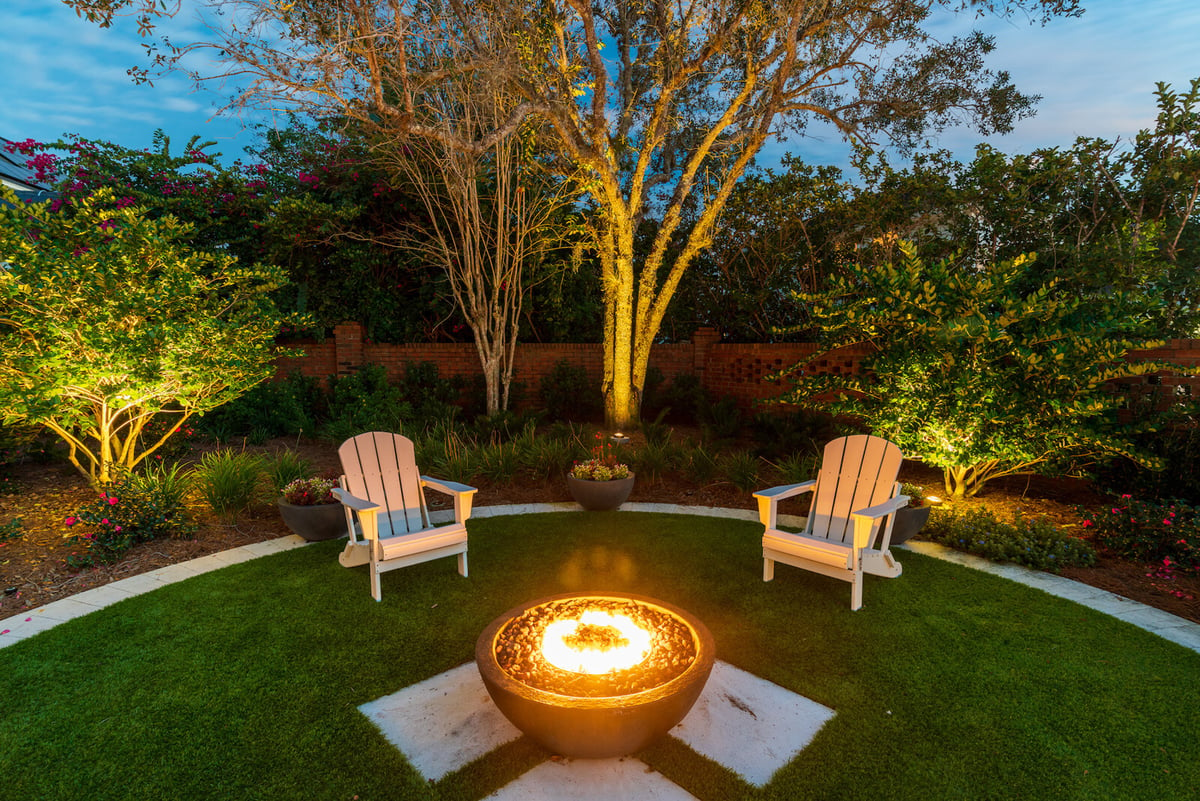 6. Create a Bigger Pool of Light
The landscape moonlighting technique places lights high above the ground, so the gentle light spills over a wider area, illuminating more of your patio, pool area, or deck.
7. You'll Love the Shadows
Wait until you see the intriguing dappled shadows created by your moonlight landscape lighting as the leaves and branches beneath the lights sway with the breeze. It's captivating. You won't want to go back inside.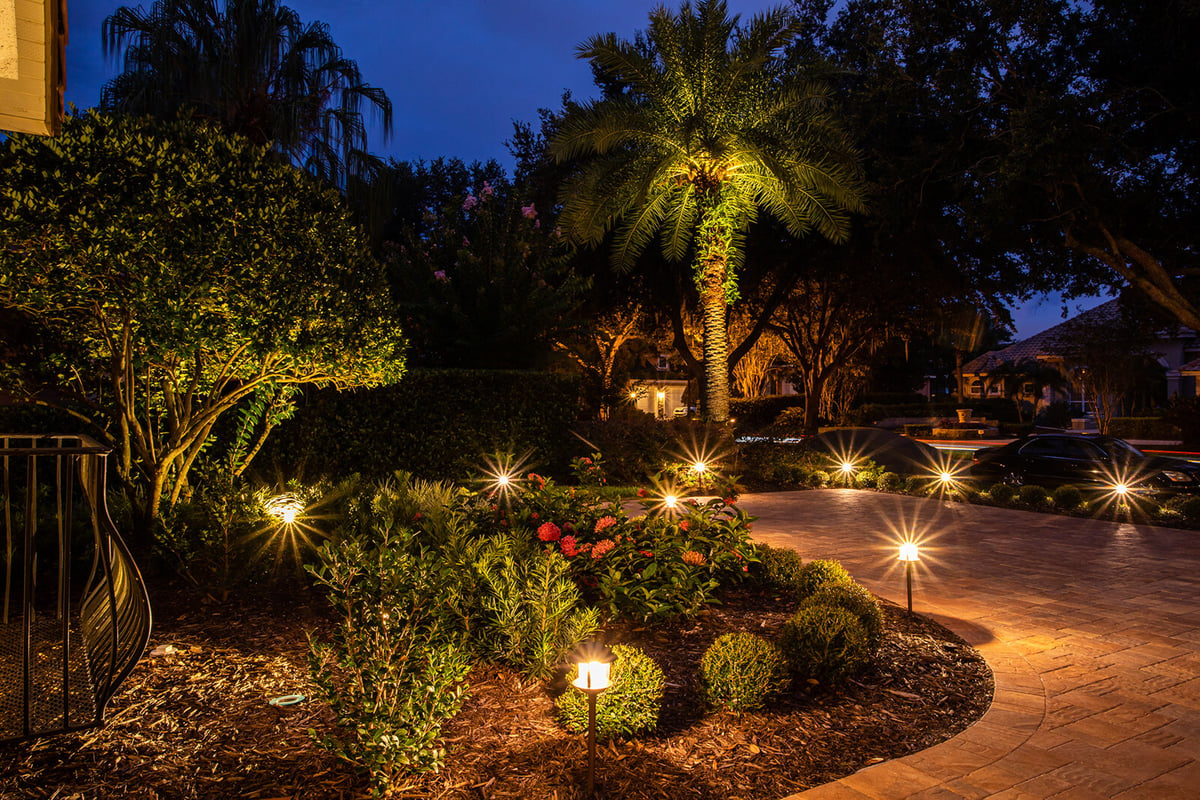 8. It Combines Well with Other Landscape Lighting
Landscape moonlighting is fantastic, but it's not meant to stand alone.

Combine the landscape moonlighting technique with uplighting trees from below to highlight the trees' canopy and beautiful textured bark.

Moonlighting works with other landscape lighting techniques to create a stunning effect.
Landscape Moonlighting Technique: It's Not DIY
This is a job for professional landscape lighting experts.

Installing moonlighting involves work high off the ground, 20 to 30 feet in the air.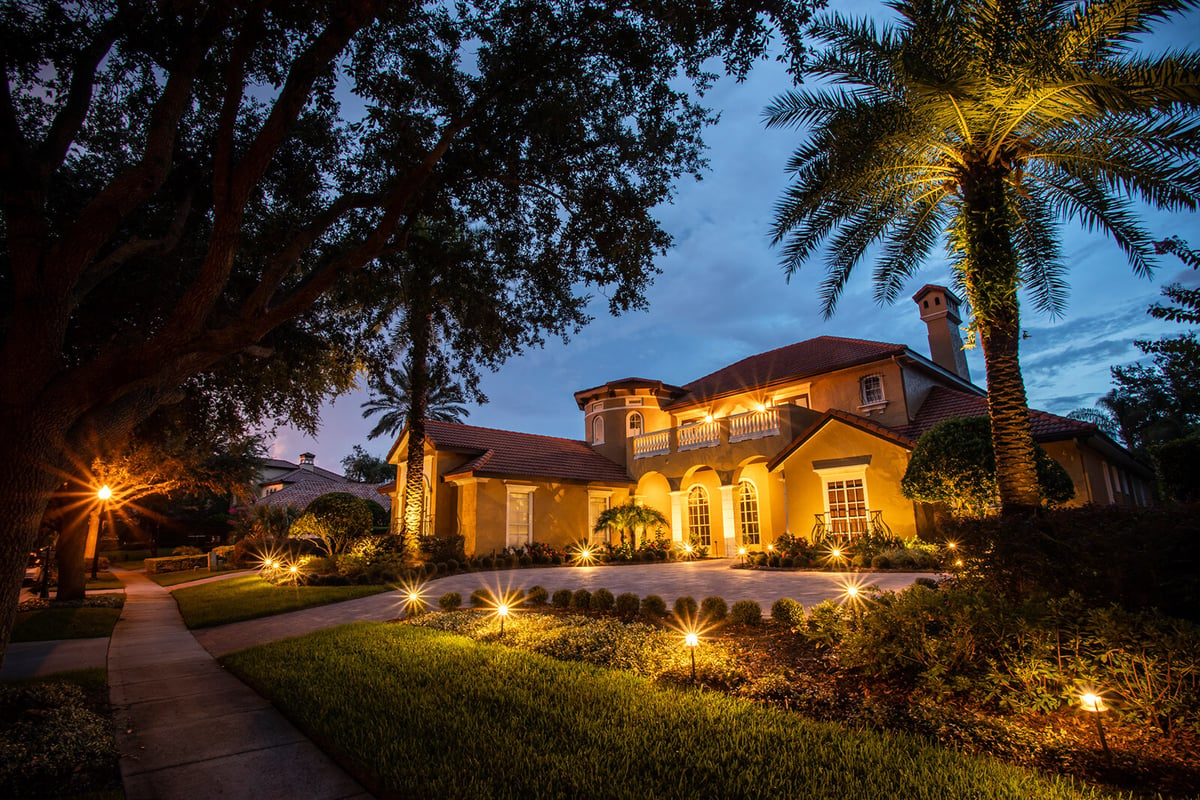 It involves skill, experience, and the right tools to pull it off — including knowing not to use any brackets or staples that could harm your trees.
Ready for Moonlight Landscape Lighting in Central Florida? Trust Ground Source
Sure, the moon is a magical lighting source up there in the twinkling heavens. But it's not the most dependable lighting, is it?

Take charge and add your own instant moonlight. It's worth howling about, we promise.

We're landscape lighting experts, but our skills don't stop there. We're with you every step of the way as you plan your perfect outdoor space.

Sod, irrigation, landscape design: Let us transform your landscape from an embarrassing eyesore to a place you spend every spare minute.

Are you ready to enjoy the vibrant, impressive landscape you've always wanted? Request a quote today! We'll help you review your options and then transform your property.