There are signs that prove you need a fire pit:

1. You've been making s'mores in the microwave. (We all know that's a crime against marshmallows.)

2. You've been frequently sneaking over to enjoy your neighbor's fire pit, sometimes wearing disguises so he doesn't know how often you're coming over.

3. You daydream about being a caveman.
Can we all agree you need a fire pit?

There are plenty of reasons to add an outdoor fire pit. Check out these six:
1. Cozy Warmth on Chilly Nights
Yes, it's Central Florida, but evenings can get cool, especially in the winter. A 52-degree night is perfect for a cozy fire.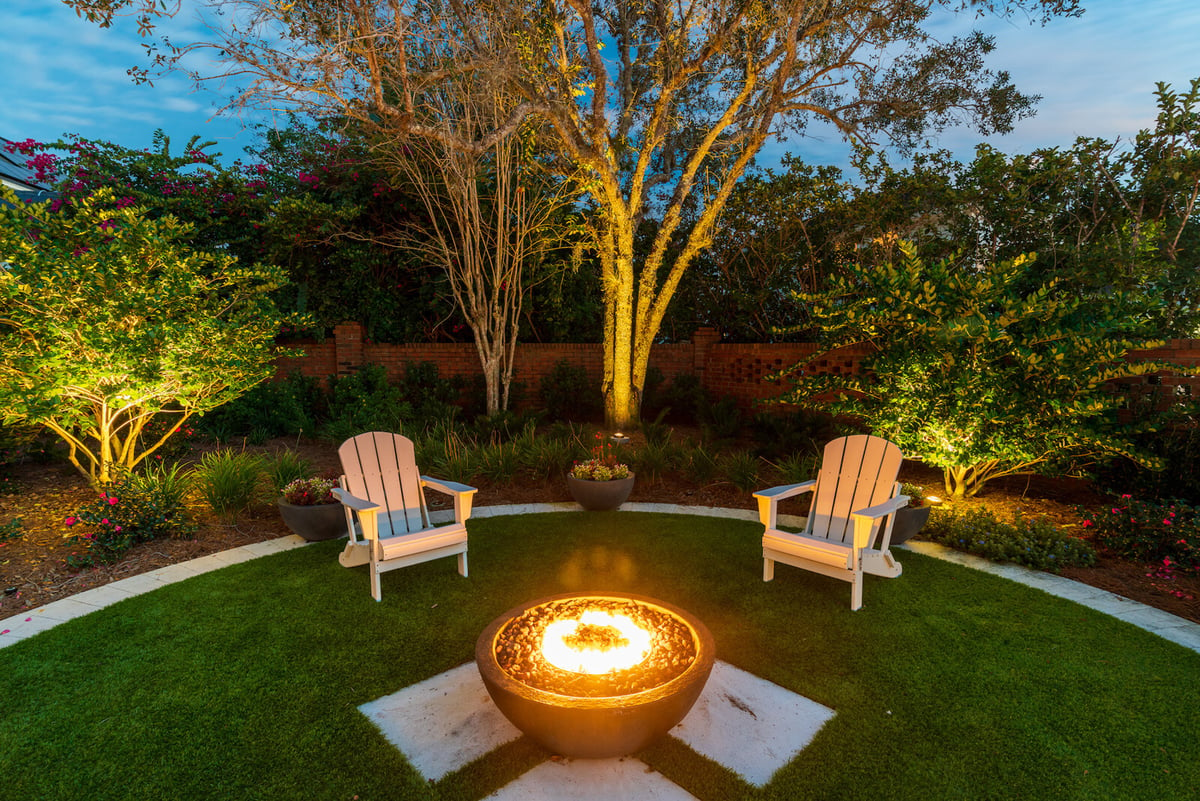 No need to head inside — sidle up to the warm glow of a cozy fire pit to shake off the chill.
2. Extend Your Entertaining Space
Nothing against your living room, your kitchen, or even your patio. But add a fire pit, and you've got the perfect hotspot hangout for entertaining friends and family. It's one of the best benefits of adding a fire pit.

A fire pit adds a lively entertainment centerpiece, a mesmerizing conversation spot for late-night laughter, and a welcoming glow that makes everybody want to linger.
3. S'mores!
Why are fire pits so popular?
Three ingredients: graham crackers, marshmallows and chocolate bars.

Yes, they're sticky, but the irresistible treat goes hand in sticky hand with fire pits. Bring on the s'mores and you get instant happiness.

You can get fancy by adding peanut butter cups or raspberry jam to the mix, but the classic trio is always a winner.
4. Your Kids Might Want to Hang Out with You
Trying to lure your kids away from their screens for some family together time?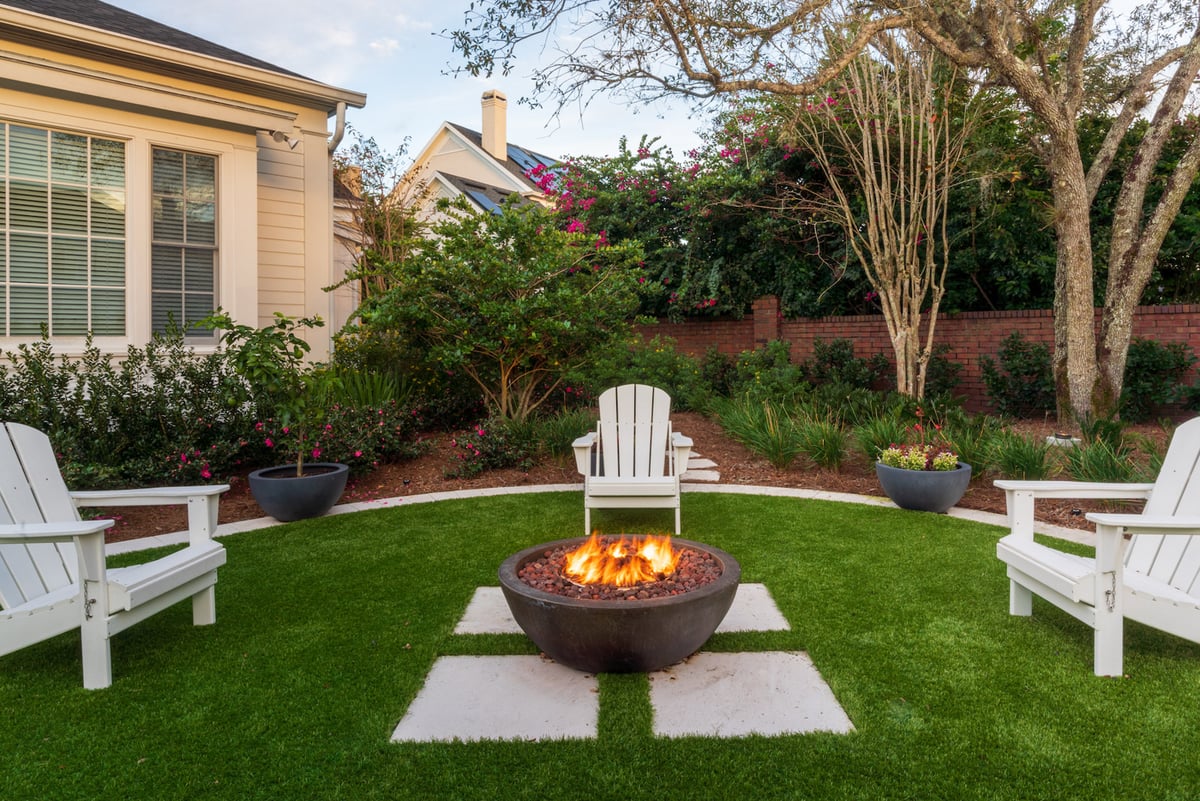 One of the benefits of adding a fire pit? They're kid magnets, especially if you add food. Think pizza by the fire, hot dogs by the fire, popcorn by the fire. Heck, even carrots by the fire are automatically more fun.

Add a grill grate to your wood-burning fire pit and you can even rustle up chocolate chip pancakes and sausage for breakfast over the fire. Dare your kids to resist.
5. Mosquitoes Don't Like Them
Bugs don't like smoke. It's filled with tiny particles that make it tough them to breathe and see.

If your fire pit produces smoke, it'll help discourage mosquitoes from crashing your party, a great reason to add a fire pit to your Central Florida backyard.
6. Cozy, Intimate Lighting
Turn up the romance — a fire pit offers the perfect lighting for an intimate evening. Plus, everybody looks great by the flattering glow of flickering flames. Don't forget to take a selfie.
Wood or Gas Fire Pit? You Choose!
Should your patio fire pit be fueled by gas or wood? Fire pit installation in Central Florida offers two great choices.

Remember that caveman daydream you keep having? A wood burning fire pit is perfect for you. This choice offers a campfire feel and emits more heat for cooking.



You'd rather stroll out to the fire pit with a bottle of nice wine and ignite the gas-powered flames with a simple click on your smartphone?

Fueled by natural gas or propane, gas fire pits burn clean without smoke. But they can be pricey, especially if you need to run a new gas line.
Is a Backyard Fire Pit Worth It?
Realtors say you can typically recoup much of the cost of your fire pit when you sell your house. Not selling? Then you can continue to enjoy all the benefits of your cozy fire pit — making it well worth the investment.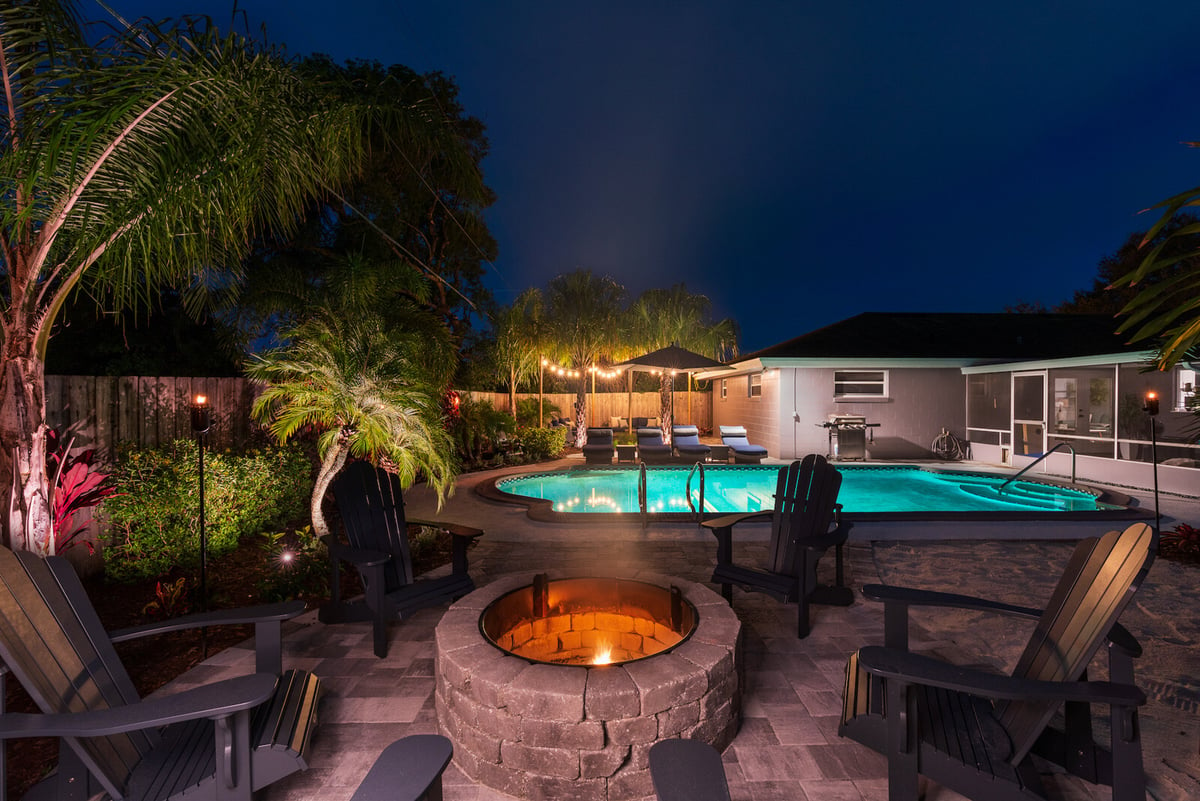 Fire Pit Installation in Central Florida: Leave it to the Pros
Fire pit installation in Central Florida seems like a pretty simple project, but construction includes a lot of important details, from using the right fireproof materials to running a gas line if needed to securing any necessary permits.

A skilled landscape designer can help you create a one-of-a-kind design perfect for your space and your lifestyle — and handle any hassles to keep your project stress free.

They'll help you choose the perfect materials and shape to complement your house and blend in with your landscaping — and think of things you might not, from wind direction issues to the best combination of built-in and movable seating.
A Fire Pit Is Just the Beginning
Sure, the flickering flames are a highlight, but one of the best reasons to add a fire pit is all the fun you can have making it the centerpiece of a stunning outdoor space you'll use every day — and night.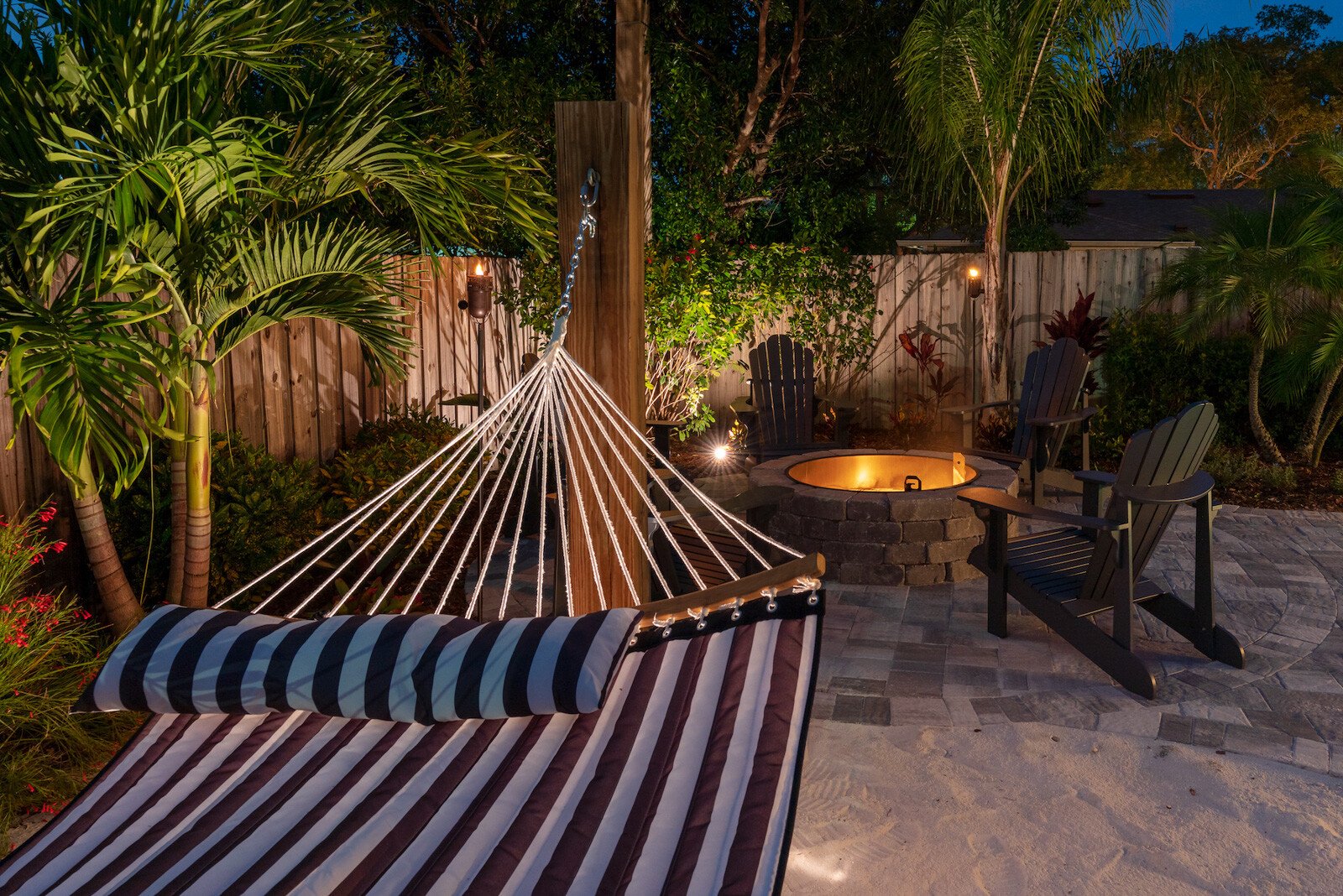 Think built-in seating. A hardscape patio that extends your living space. Plants that offer privacy and soften the edges of your new outdoor hangout. String lights that make the whole scene festive.
Need Fire Pit Installation in Central Florida? Trust Ground Source
You worry about having enough graham crackers, marshmallows and chocolate bars in the pantry.

Leave the fire pit design and installation to us.

We're landscape design experts, but our skills don't stop there. We're with you every step of the way as you plan your perfect outdoor space.

Sod, irrigation, landscape design: Let us transform your yard from an embarrassing eyesore to a place you spend every spare minute.

Are you ready to enjoy the vibrant, impressive yard you've always wanted? Request a quote today! We'll help you review your options and then transform your property.