If you're battling an erosion problem, you might be thinking big right now — giant retaining wall, fleet of bulldozers, a lineup of grizzly bears with super big paws.

Those are all cool solutions. But how about grass?

Dense, healthy grass is one of the best, cheapest ways to control erosion.

Why? And what type of grass? And is sod better than seed?

Send those big-pawed bears home and let's take a look.
Grass for Erosion Control: Why Does It Work?
Grass has a fibrous root system that spreads deeply and quickly through the soil, helping to hold the soil firmly in place.
Erosion Control Grasses: Seed or Sod?
Nothing against grass seed, but if you want fast results, opt for sod.

Sod blankets bare dirt right away, creating an instant lawn.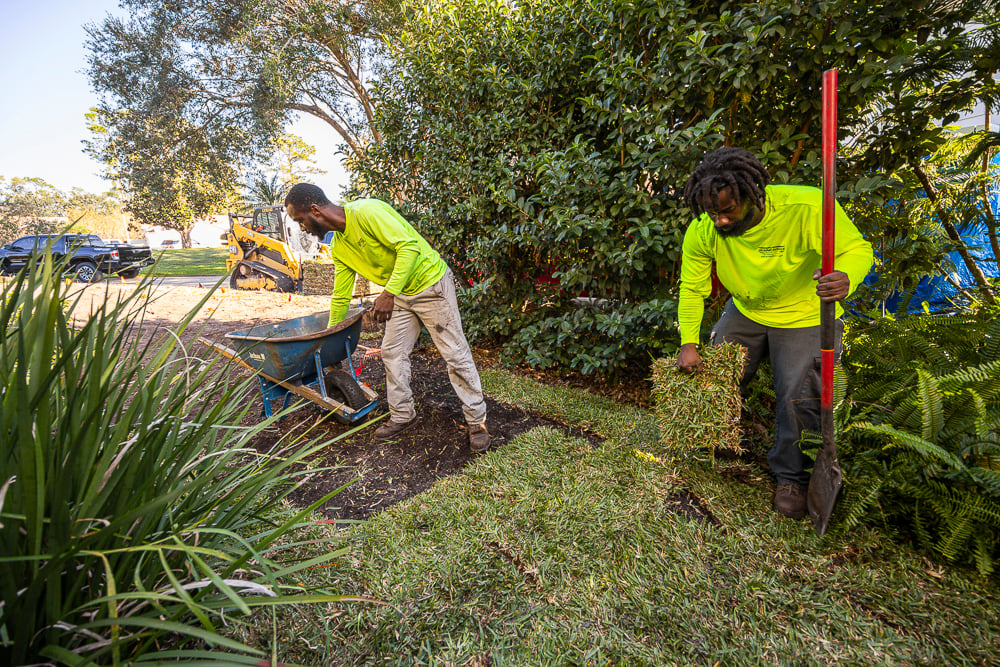 While grass seed can easily get washed away, especially on slopes, sod gets right to work securing soil on slopes and other areas prone to erosion.

Bonus: you won't have the mess of straw or erosion control blankets used to help keep seed from washing away.

Extra bonus: you can walk on sod right away. No need to avoid the area like you do with freshly planted grass seed.

What's the best grass for erosion control in Florida?
Bermuda Grass
A go-to grass for landscapes with erosion problems, Bermuda grass has a deep, fibrous root system that helps stop and slow erosion.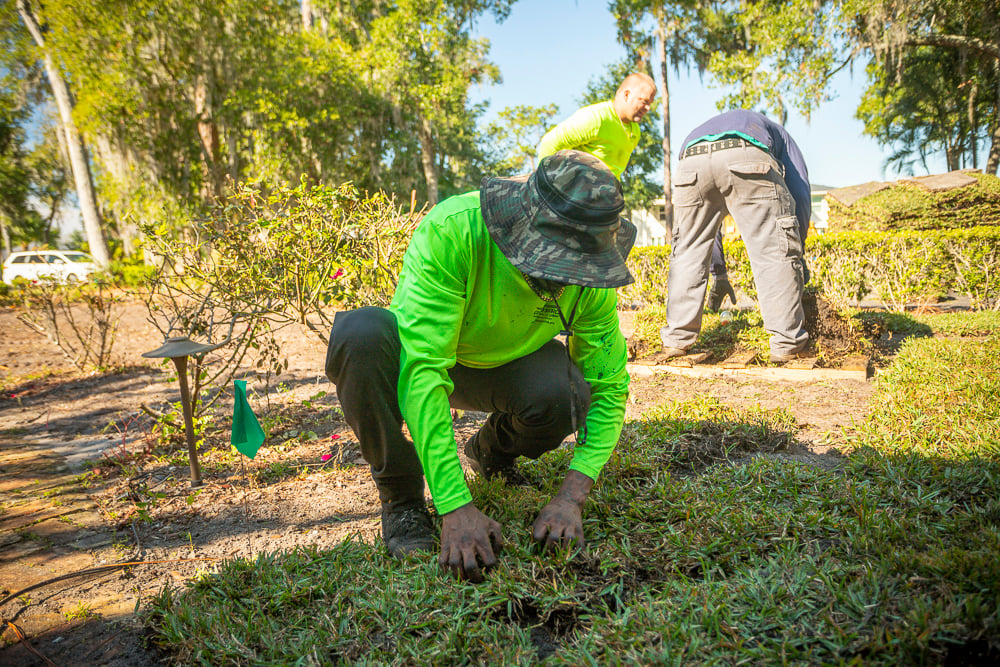 Beyond being a great grass for erosion control, this hardy grass is known for tolerating difficult conditions, from heat to drought to foot traffic. And it recovers from damage quicker than other types of grass.

Among the most drought-tolerant grasses, Bermuda does need plenty of sun, though. So don't plan on it for shady areas.
Bahia Grass
OK, Bahia grass isn't going to win any beauty contests. But if you need it to solve an erosion problem, maybe it doesn't need to, right?

Not exactly known for its high quality, Bahia is a mix of grass types that can also include wild grasses and weeds.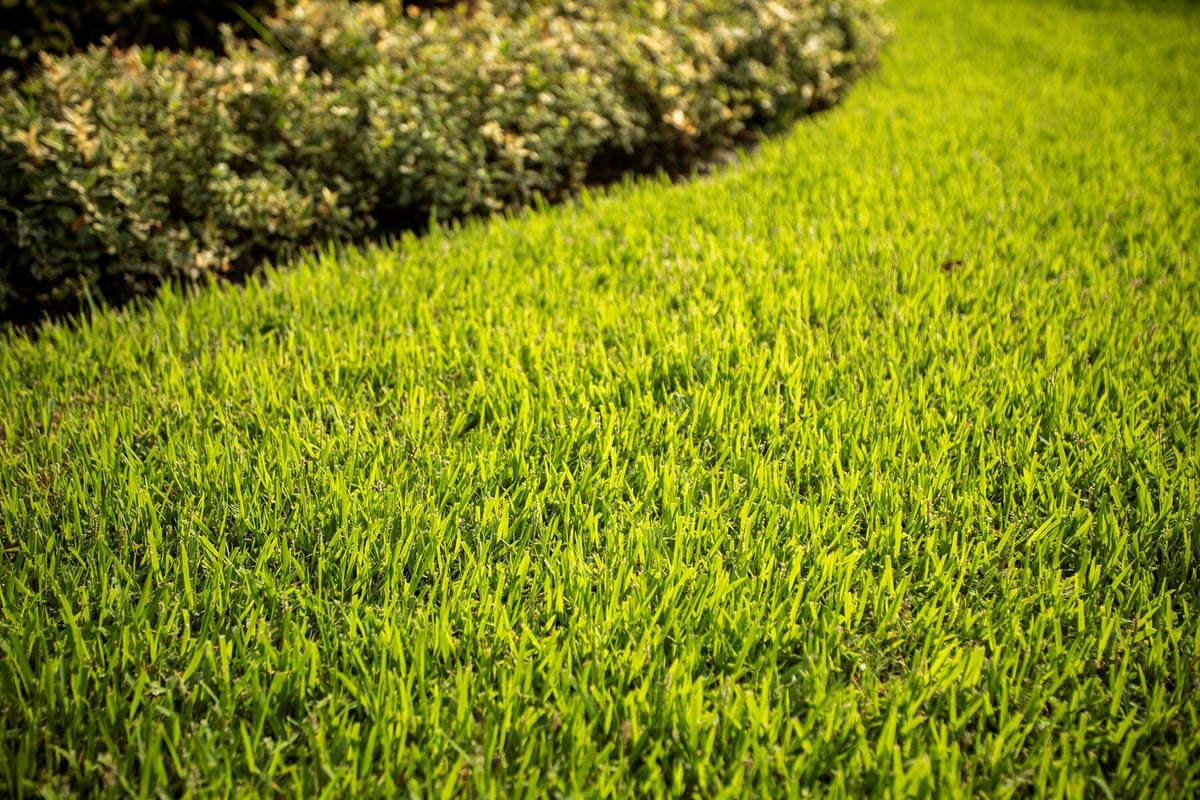 But it's among the best grasses for erosion control in Florida, especially used on pond banks.

Bahia has a deep and vigorous root system, which is exactly what you want for erosion control. It has great heat and drought tolerance, too, making it adaptable to almost any type of soil conditions.

And it doesn't need as much water as other sod types.
If you're the no-maintenance type, don't want to fuss with irrigation, and are fine with a wilder, pasture-like look, Bahia might fit the bill. It's also the cheapest sod variety.
Best Grass for Erosion Control in Florida: Trust Ground Source
Choosing the best sod for your site's conditions is a crucial step for a healthy, thriving lawn, even if you don't have erosion problems.

Sod installation in Central Florida begins with carefully matching the best sod to your site.

Let us walk you through your choices to find the best match.

We're sod experts, but our skills don't stop there. We're with you every step of the way as you plan your perfect outdoor space.

Sod, irrigation, landscape design: Let us transform your yard from an embarrassing eyesore to a place you spend every spare minute.

Are you ready to enjoy the vibrant, impressive yard you've always wanted? Request a quote today! We'll help you review your options and then transform your property.