If you know enough about landscape lighting to know that not every company does it well, you're off to a good start.
Professional landscape lighting shows off at night the things you love about your home in the daylight — the cool architecture, pretty plants, the paver patio. It also keeps you from tripping and tumbling into the pool.

All important stuff, right? So put a pro on the job.

Looking for outdoor lighting companies in Orlando?

Consider these landscape lighting pros:
1. Lightscapes Outdoor Lighting
Serving Central Florida for 25 years, Lightscapes creates outdoor lighting for residential homes, commercial properties, and HOA communities.

The Orlando landscape lighting company decided early on to specialize in outdoor landscape lighting, providing that exclusively.

The company's owner and president is also its lighting designer, installing more than 900 lighting systems over the years and winning several industry awards.
2. Illuminations USA
In business since 1994, Illuminations USA specializes in architectural lighting and landscape lighting. The company offers a comprehensive website that answers common lighting questions, a great way to prepare a bit before you dive in to your landscape lighting planning.
3. Elegant Custom Images
This 15-year-old company goes beyond expert lighting design and installation to include a focus on maintaining landscape lighting systems after they're installed, offering maintenance packages to keep on top of issues like fixture corrosion from Florida's heat and humidity; shifting light position and performance due to tree growth; and damaged bulbs, cut lines, or broken fixtures as a result of yard maintenance.
4. Ground Source
Unlike some of the other outdoor lighting companies in Orlando, Ground Source doesn't just design and install landscape lighting. We're a full-service landscaping company, including expert landscape lighting as part of the multi-faceted design and installation work we've done since 2007.

Maybe you're just thinking of an outdoor lighting project. If that's all you need, hiring an Orlando landscape lighting company is a great idea.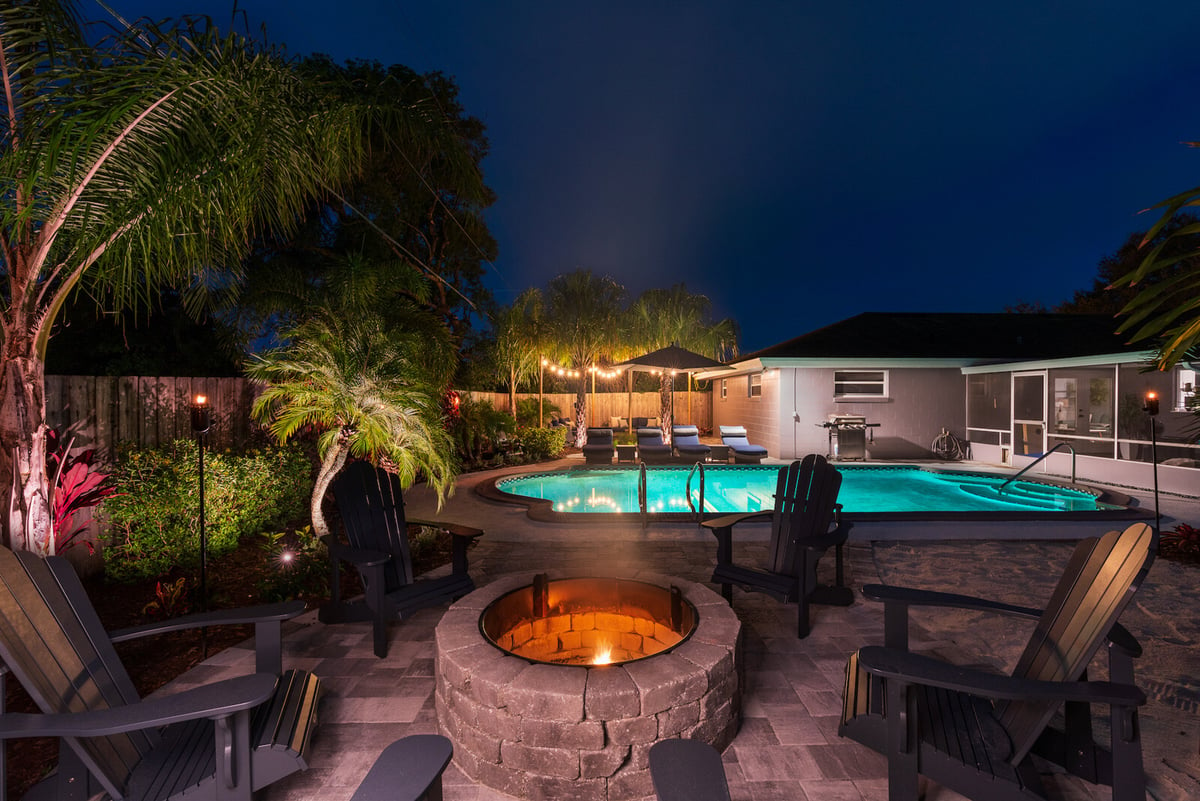 But are your landscaping dreams bigger? Could you use a few more spectacular trees and plants for that lighting to highlight? Pondering a pergola strung with festive white lights for magical backyard entertaining?

Why invest in lighting for ho-hum landscaping? An exciting upgrade can include a fresh new sod lawn. Elegant new palms. A cozy fire pit. A shady pergola.
Include Lighting in Your Total Landscape Planning
While you're working with a skilled landscape designer to create your landscaping dreams, that's the time to also plan your landscape lighting. Lighting shouldn't be an afterthought, tossed in at the end. It should be an integrated part of your total landscaping plan.

Do you want to have to deal with a whole handful of different companies to get your dream yard? It makes more sense to have one skilled team do it all.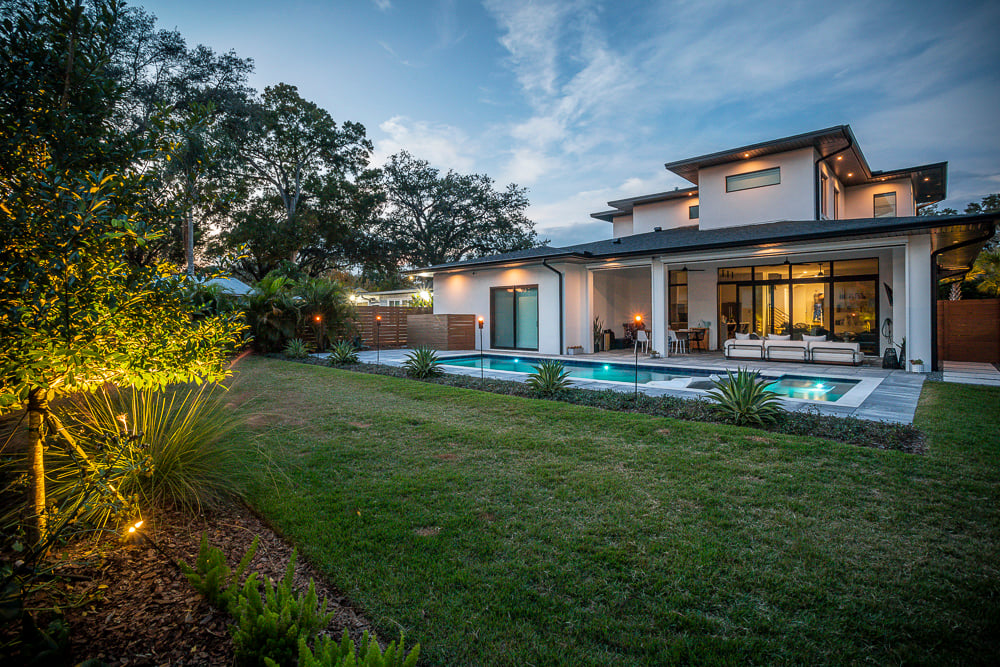 Not all Orlando landscape lighting companies are full-service landscaping experts. We can help you with the total package, from planning the design to installation to skillfully lighting it all so it wows after dark.

We make it easy. Start to finish. No hassles. Wait for the compliments.

Take a few minutes to check out Ground Source. Explore our website. We want you to know exactly what you're getting as you search for the best landscape lighting companies in Orlando.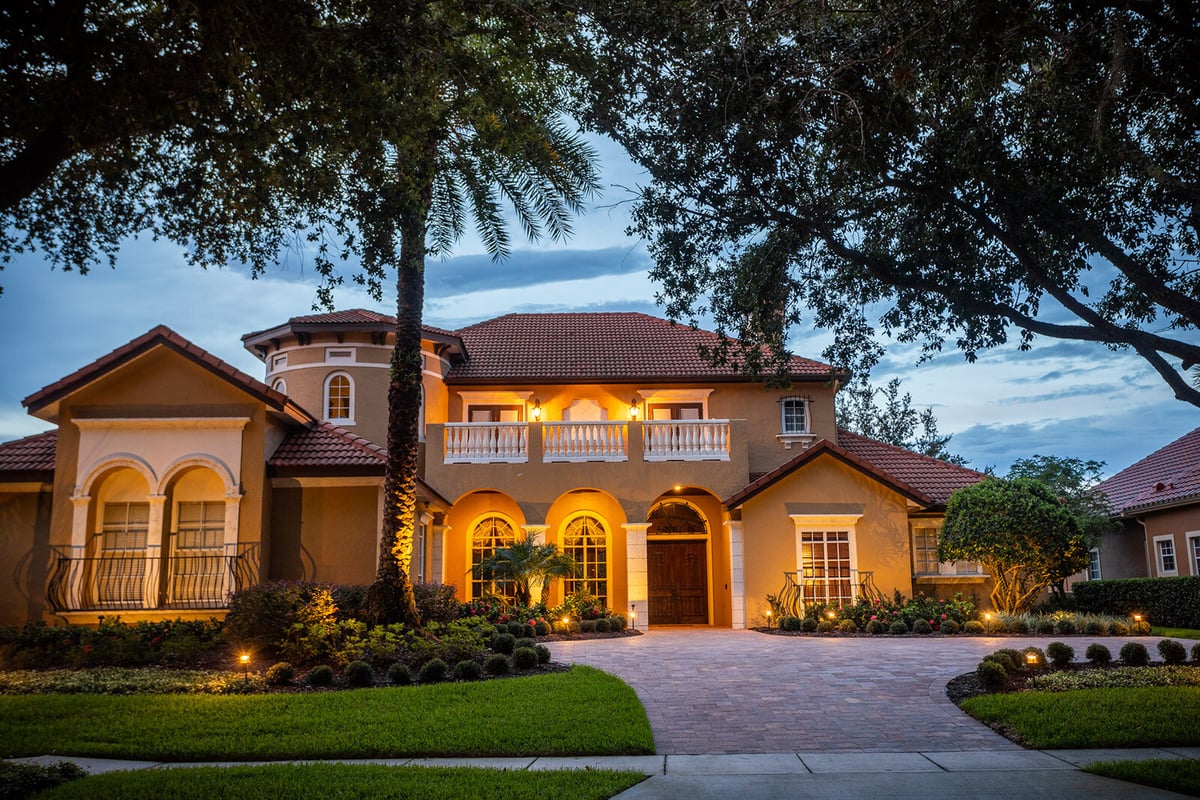 You'll find lots of customer reviews to put your mind at ease. You'll see exactly what services we offer and what makes us good at our work. You'll discover educational, informative blog articles that boost your irrigation knowledge and help you ask all the right questions.

And you'll see great examples of our landscape lighting projects, from a backyard resort-style retreat complete with a mini beach and festive lights to elegant lighting that shows off a stunning Spanish Colonial home's impressive balconies, arches, and stately columns.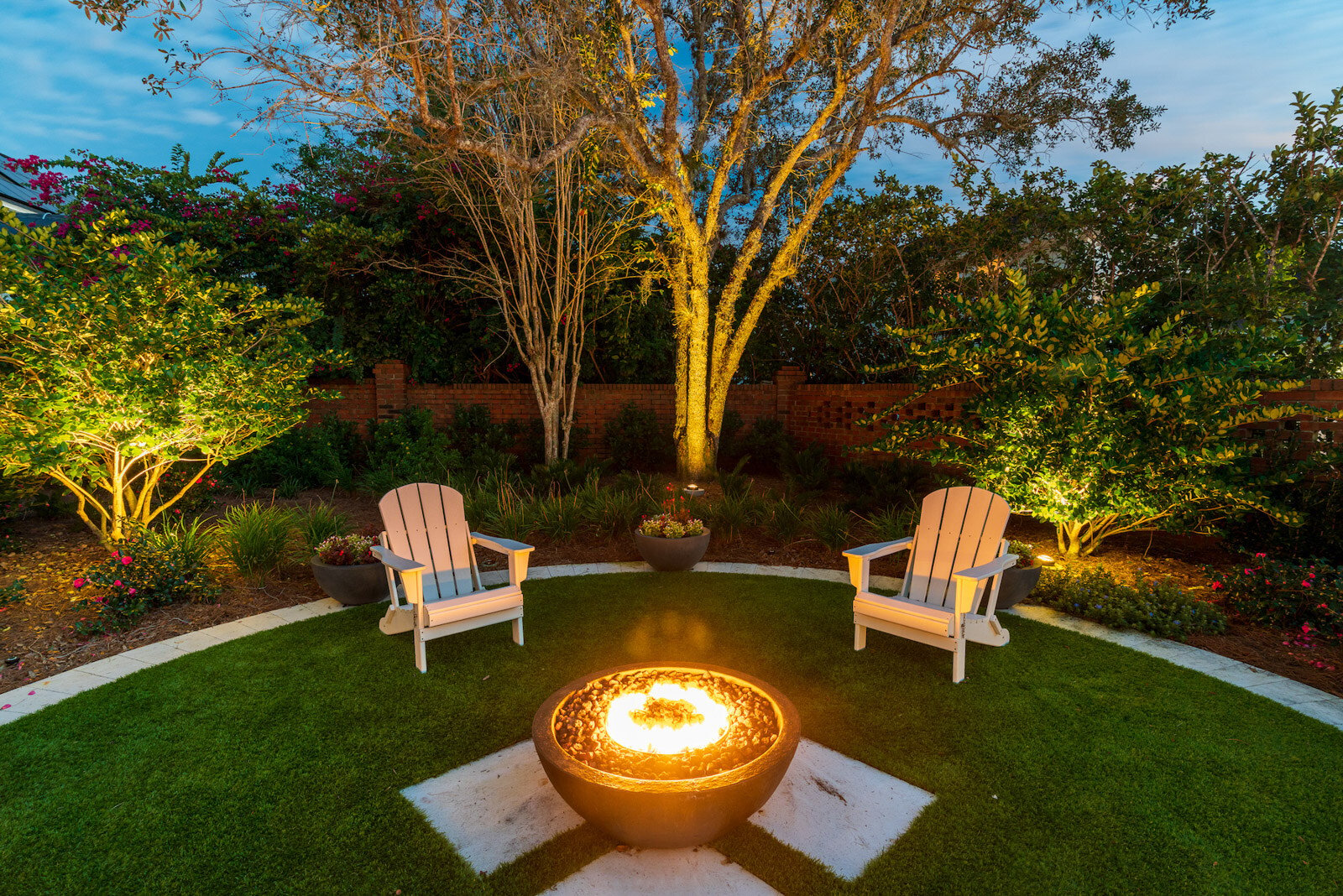 When you're ready to dive in, we offer clear-cut proposals. There's no guessing about what we include for the price — it's all laid out for you.

Then, we don't drag our feet. We get in, we do quality work, we wrap it up and move on.

All you have to do is turn on the lights.
Need Landscape Lighting in Orlando? Trust Ground Source
Your landscape lighting is an investment in your home that you'll enjoy for years. Your homeowner pride is on the line.

Let's do it right.

We're landscape lighting experts, but our skills don't stop there. We're with you every step of the way as you plan your perfect outdoor space.

Sod, irrigation, landscape design: Let us transform your landscape from an embarrassing eyesore to a place you spend every spare minute.

Are you ready to enjoy the vibrant, impressive landscape you've always wanted? Request a quote today! We'll help you review your options and then transform your property.