If you hire any old company to install your landscape lighting, sure, you'll have lights.

But you might not have magic.
When it's expertly designed by skilled lighting pros, landscape lighting transforms your home and yard.

It'll look so elegant and high-end, you might drive right past the first few nights, assuming it's somebody else's fantastic house.
But not everybody does it well.

How to find a great landscape lighting company in Orlando? Check out these tips:
1. Ask How Long They've Been Around
How long has the Orlando landscape lighting company been in business? Are you confident they'll still be around if you have problems or questions? Or want to add to your landscape lighting? Or will Chuck and his truck disappear faster than that bag of Oreos you left out on the counter and forgot to hide?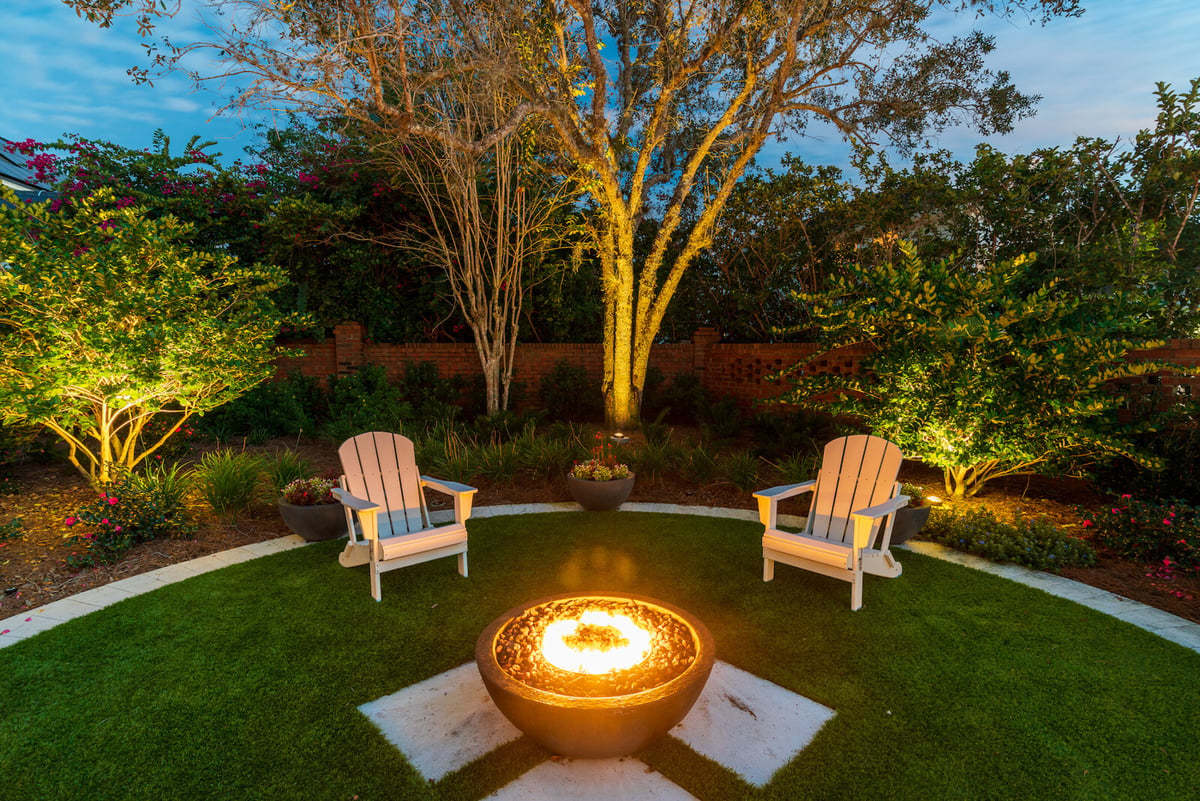 2. Ask for References
A great Orlando landscape lighting company will be happy to share some. Then, check them out. Take the time for an after-dark drive past homes where they've installed lighting to check out the results. Then, close your eyes and imagine how great your home will look.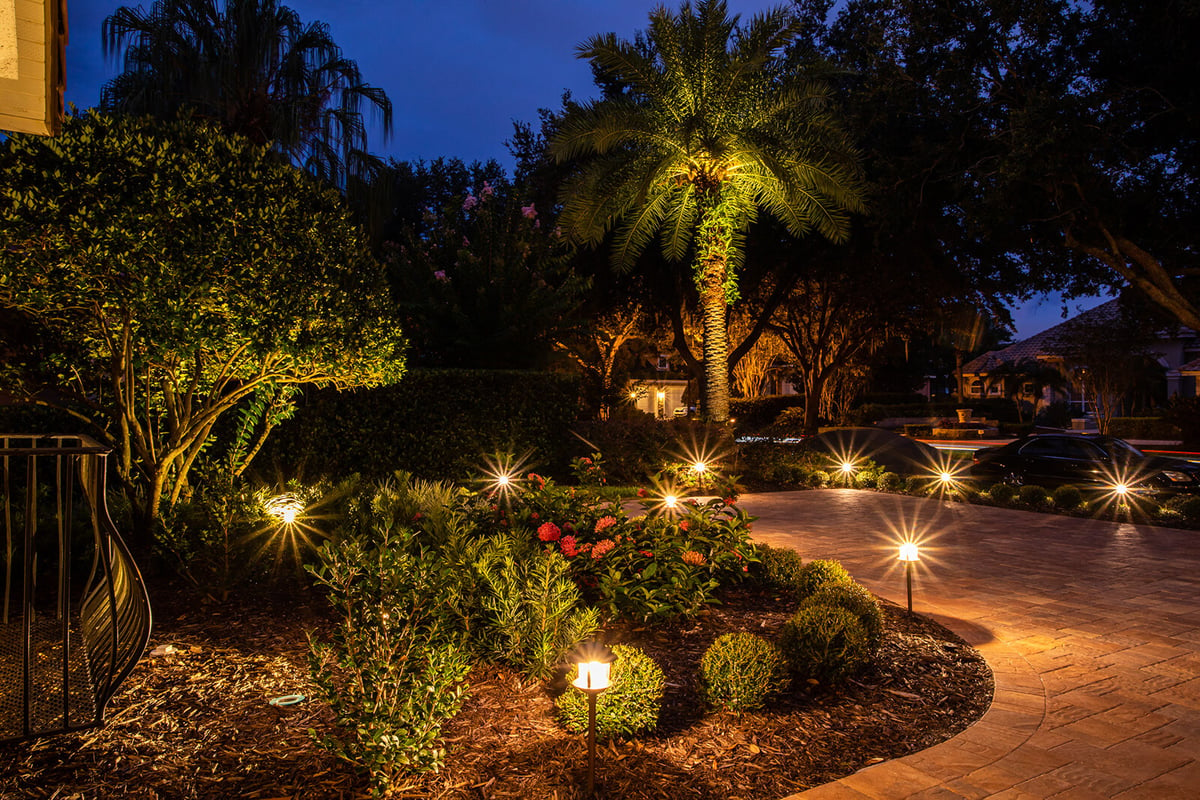 3. What Do Their Customers Say?
Check out the company's Google reviews. If a ton of people left reviews and the company also has close to five stars, they've made a lot of homeowners happy.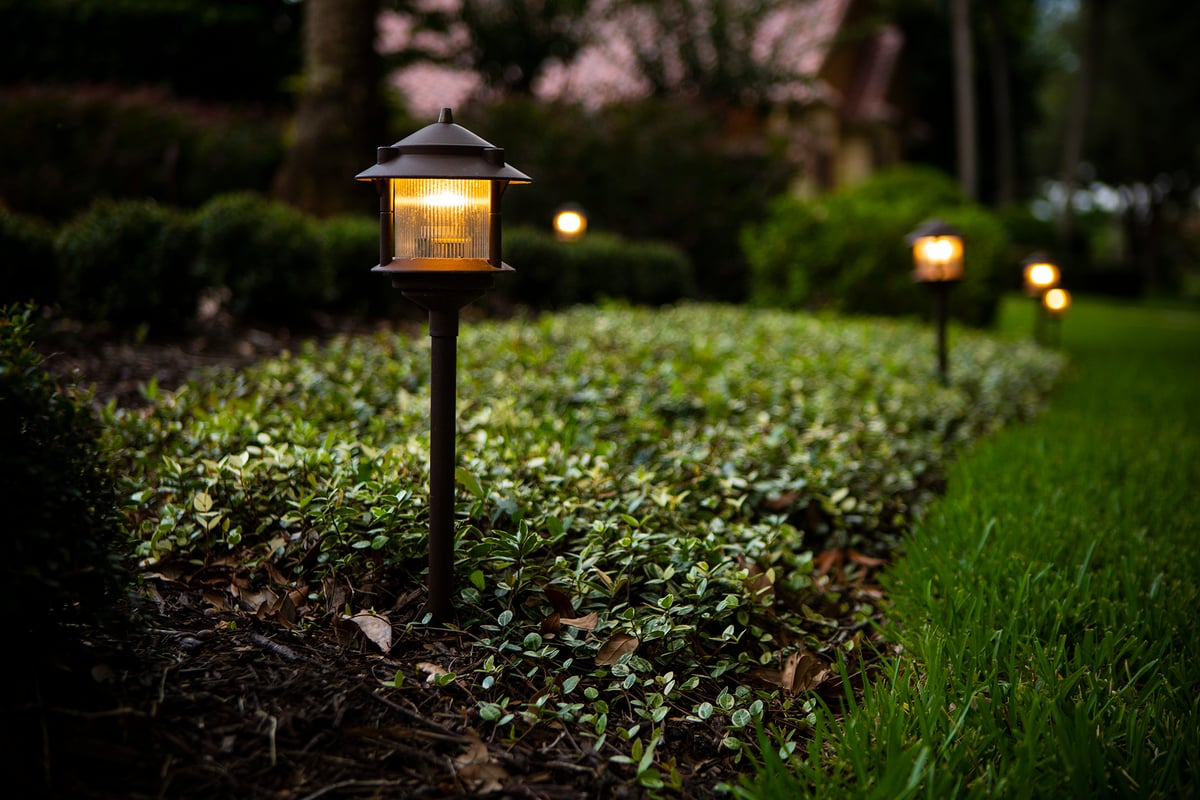 4. Do They Have a Landscape Designer on Staff?
Landscape lighting is trIcky. Choose a landscape lighting company that goes beyond basic installation and creates artistic lighting design.

A designer will know exactly how to highlight your home's impressive arches or columns. They know your front walkway lights will look better staggered, not all lined up. They'll have cool ideas about lighting your impressive palms and that pretty pergola that might not have occurred to you.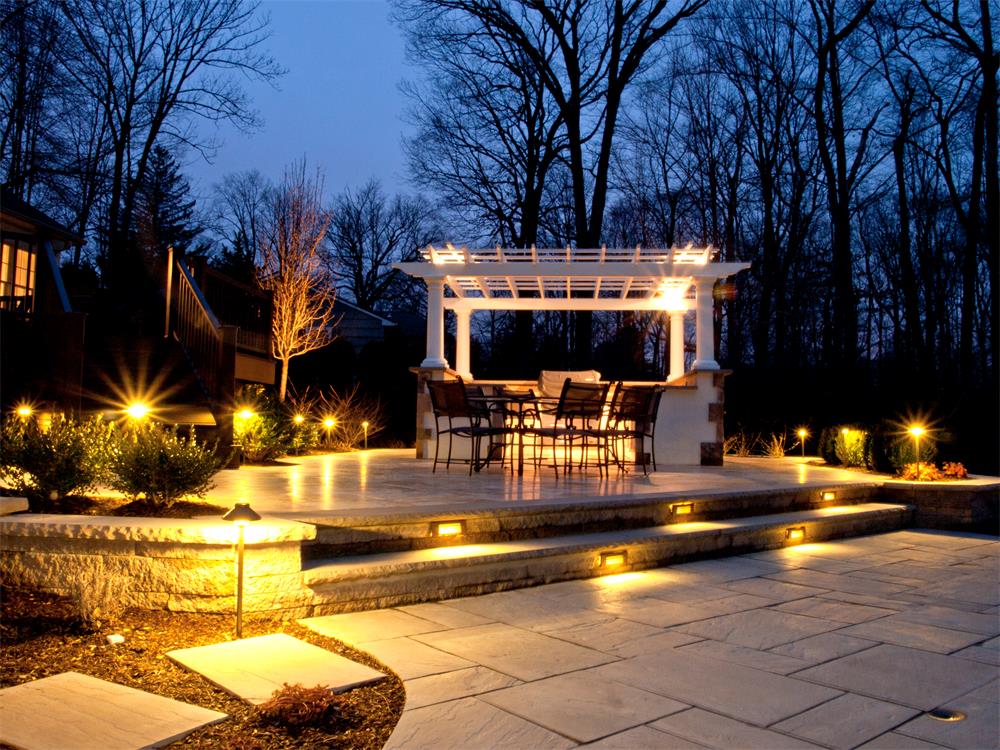 A designer also knows how to avoid common landscape lighting mistakes. You don't want your lighting to shine off into the sky, into your neighbor's window, or into the annoyed faces of people walking by your house.

What about wattage? Too much wattage will just wash out your landscaping, but too little is a waste of money. Designers know this stuff.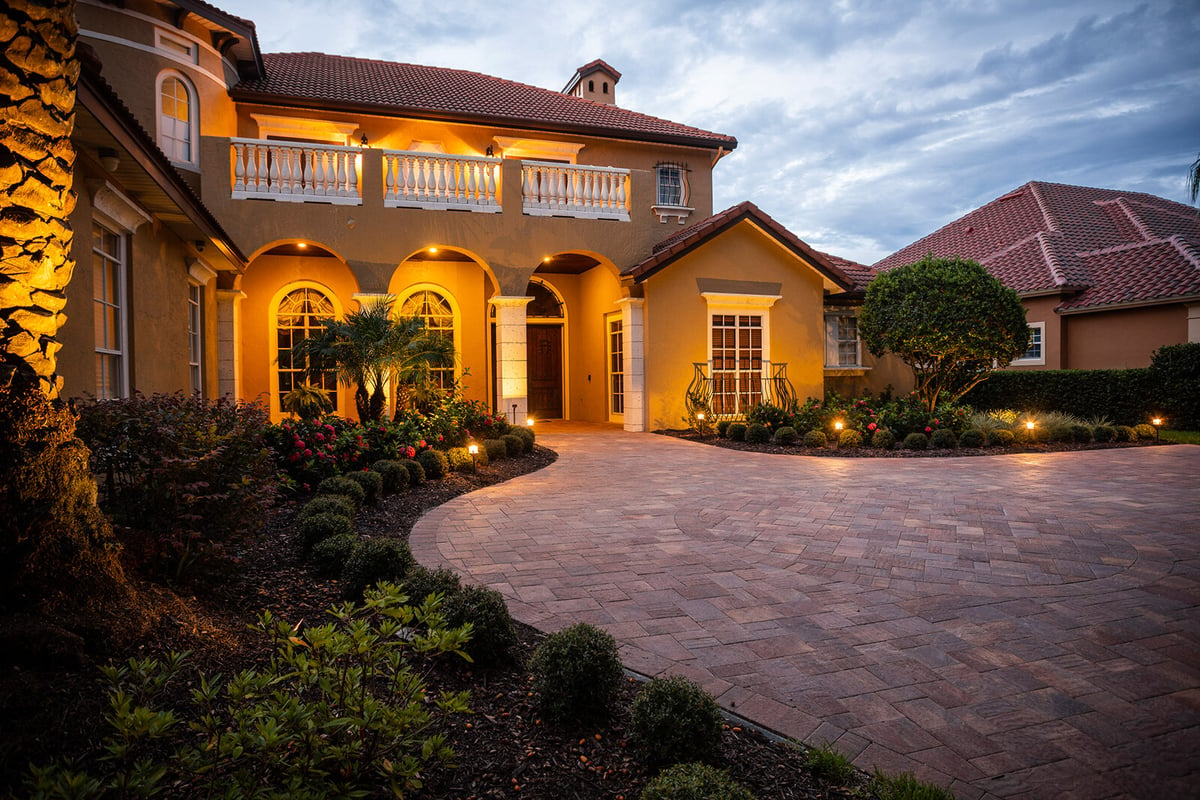 Fixture placement is important, too. Put them in the wrong spots and you'll trip people, or they'll be damaged by mowers and trimmers.

Hire a landscape lighting company with a designer on staff who can really bring the wow. Not all Orlando landscape lighting companies have one.
5. Ask How They'll Personalize Your Lighting Design
The best Orlando landscape lighting companies take into account your home's unique architecture, your flowers, trees, and shrubs, your pergola, patio, or pool.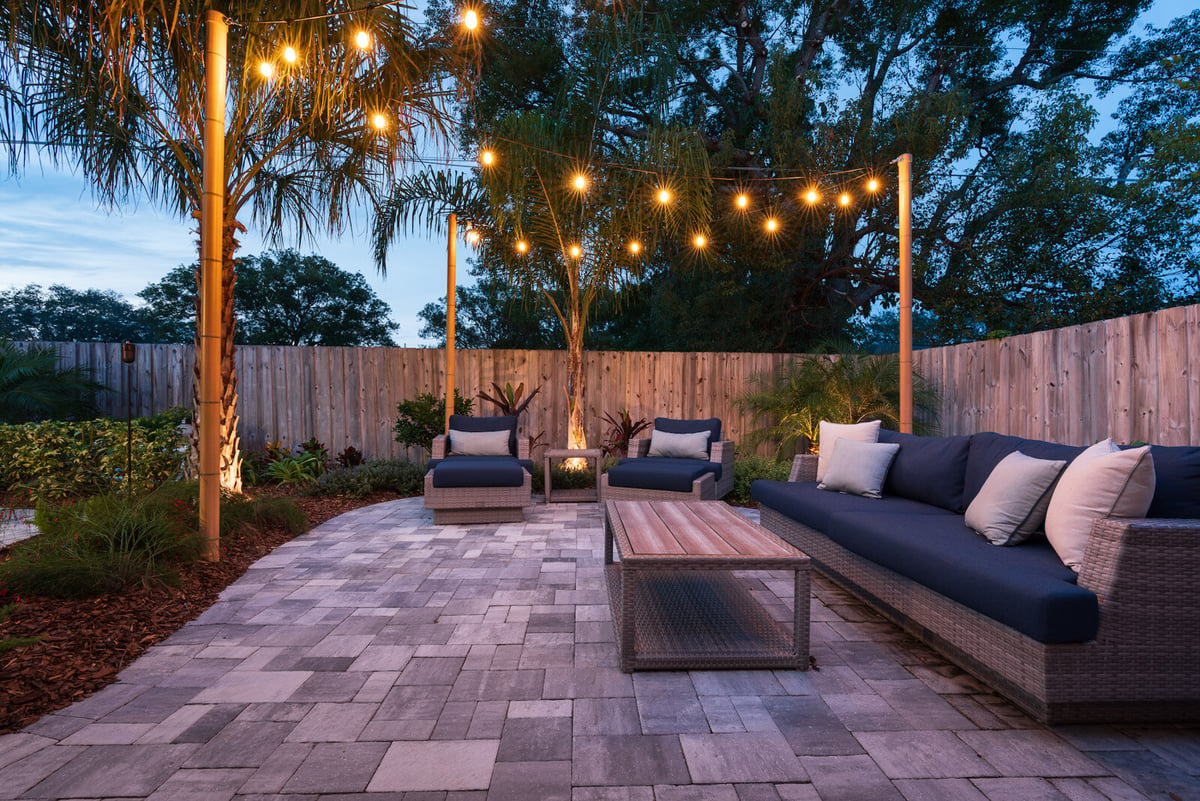 Your home and landscaping aren't like everybody else's. They're unique, with their own lighting needs. You don't want cookie-cutter landscape lighting.
6. Look Beyond the Basics
Choose a landscape lighting company that goes beyond basic wiring and fixtures. They should know how to plan the right color temperature and expert placement so your yard looks subtly stunning, not garish and overdone.

If it isn't installed by experts, it can cast an uncomfortable and unattractive glare.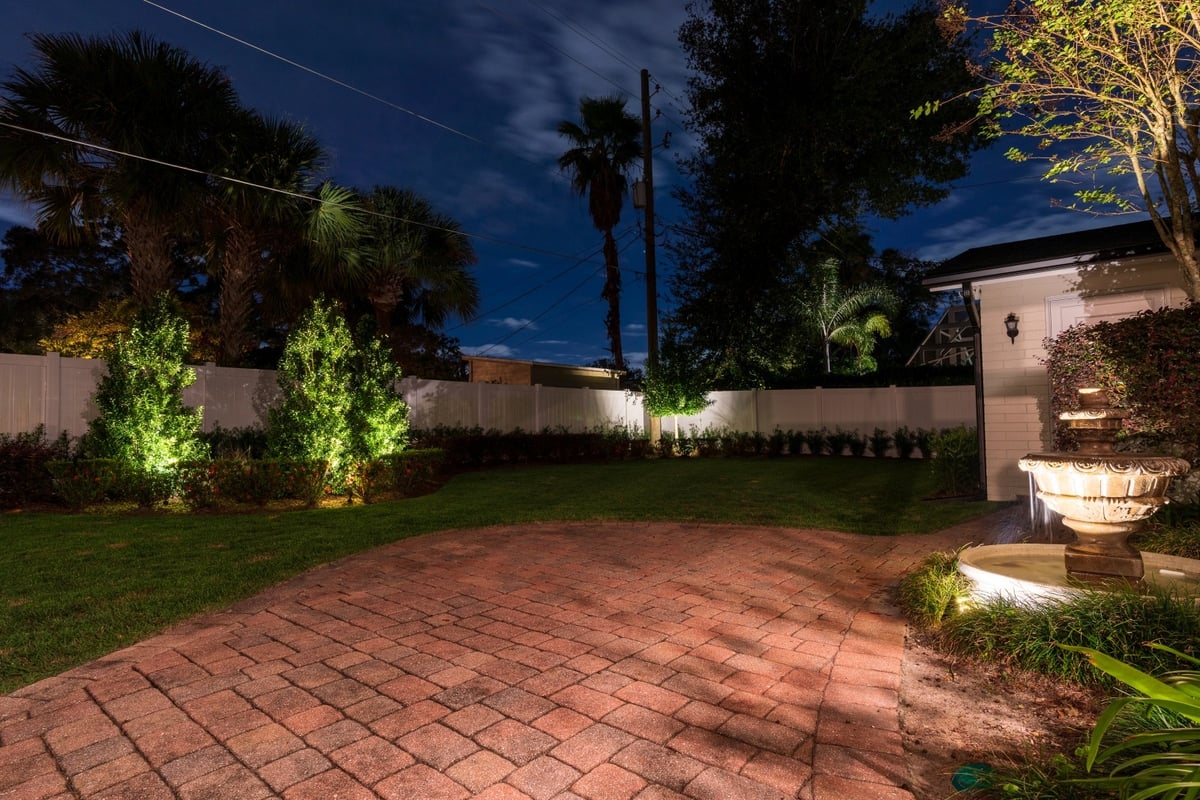 Is uplighting best for a certain spot? Or downlighting? How far away from the transformer can fixtures be?

You get the idea. You want skilled pros on the job.
Hiring a Landscape Lighting Company? Trust Ground Source
Resist the urge to call that lighting guy with the giant phone number on his truck. Sure, that's the easy way.

But this is an investment in your home that you'll enjoy for years. Your homeowner pride is on the line.

Skilled landscape lighting shows off your home's architecture, plants, and entertaining areas after dark, making your property impressive day and night.

Put a pro on the job.

We're landscape lighting experts, but our skills don't stop there. We're with you every step of the way as you plan your perfect outdoor space.

Sod, irrigation, landscape design: Let us transform your landscape from an embarrassing eyesore to a place you spend every spare minute.

Are you ready to enjoy the vibrant, impressive landscape you've always wanted? Request a quote today! We'll help you review your options and then transform your property.