If you could plant something in your yard called Fakahatchee Grass, why wouldn't you?

Not all native Florida plants are as much fun to say, but there are lots of other great reasons to add these sturdy, drought-tolerant, and pretty plants to your landscape.

For one thing, Pink Muhly Grass is pink. Pink grass!

So, what are the best native plants for Central Florida?
First, The Beauty of Native Florida Trees and Plants
Why use native plants? Lots of reasons:
Unlike many non-native plants, native plants are hardy and stand up better to pests and diseases.
Native plants and trees love where they live, so they grow well and they're not at all fussy.
You'll need fewer pesticides.
Once they're established, native plants typically need less water than non-natives.
Wild critters are in trouble as their natural habitats disappear. Choose the right native plants, and you offer a tasty buffet of seeds, nuts, and fruits for birds and small critters, nectar for hummingbirds and butterflies, host plants for butterfly caterpillars.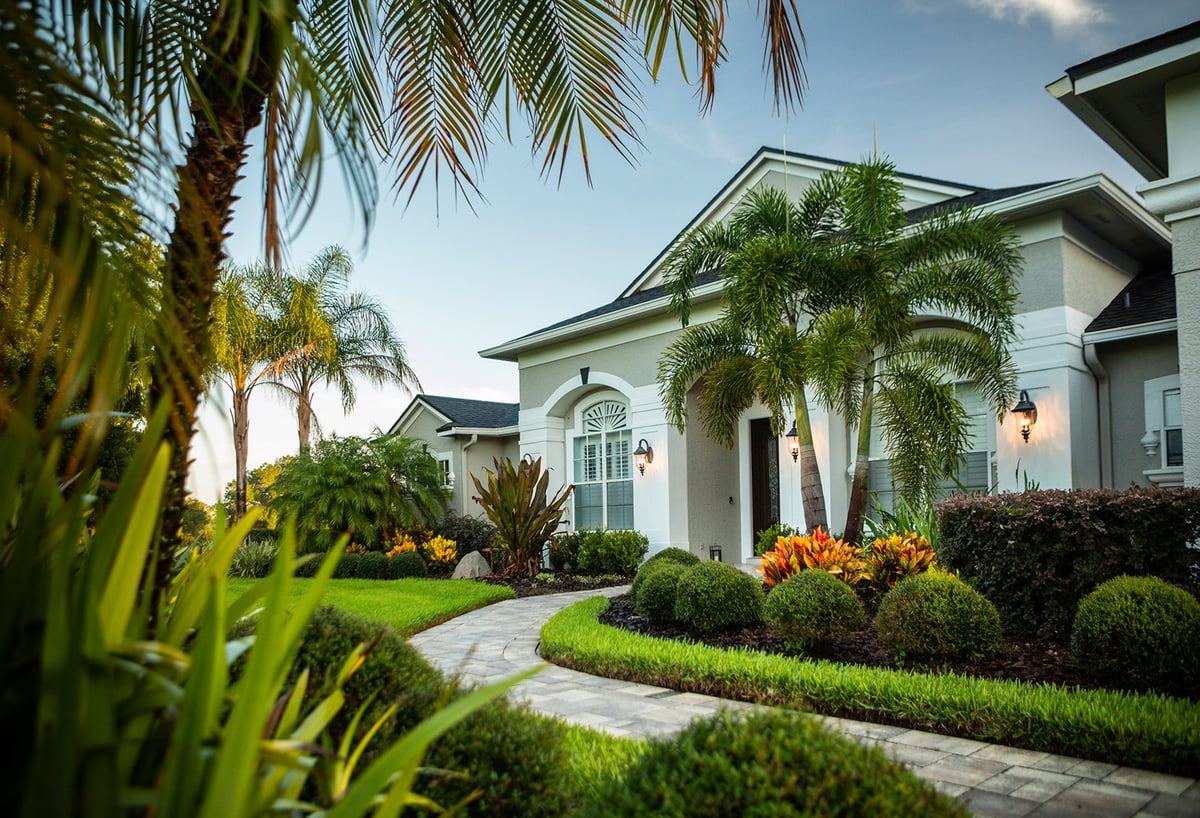 Here's a look at some of the best native plants for Central Florida:
1. Muhly Grass
There are several types of Muhly Grass but the real show stopper is Pink Muhly, which explodes in spectacular soft, fuzzy pink flowers in the fall that glow in the sunlight.

A fairy princess plant like this must be fussy, right? Nope.

Known for its extreme drought tolerance, growing Muhly Grass is easy and requires little maintenance or upkeep.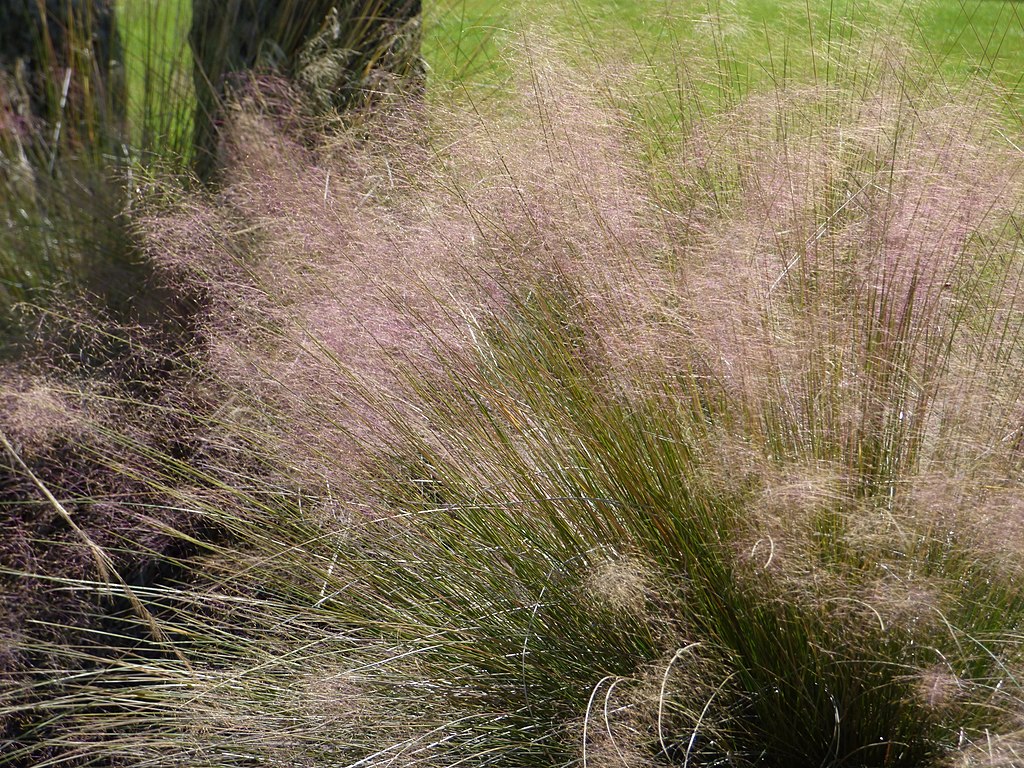 There's also a white variety of Muhly Grass called 'White Cloud' with billowing white plumes.

Plant several together, spaced at least 2 feet apart, for a real show. The lighting should be as bright and sunny as you can find in your garden, to maximize this beauty's glow.
2. Milkweed
Love butterflies? Then you'll love milkweed. It's a butterfly magnet.

Florida is home to more than 20 species of milkweed, and almost all of them are native Florida plants.

Milkweed is actually the required host plant for caterpillars of the monarch butterfly, so it plays a critical role in the monarch's life cycle.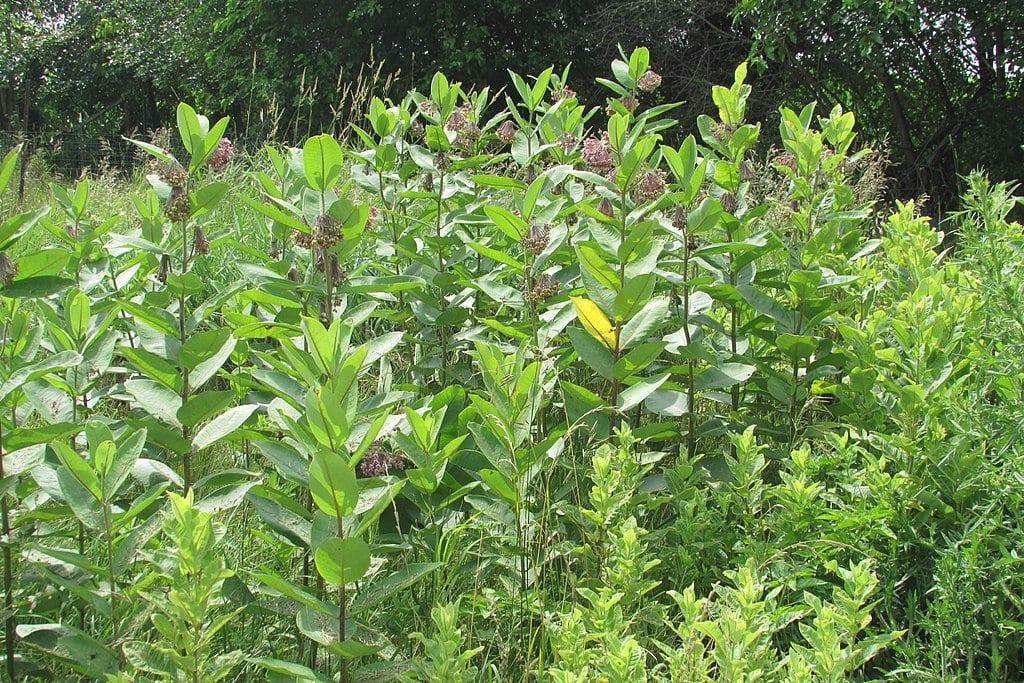 But milkweed is disappearing in the monarch's spring and summer breeding areas across the U.S., which means the vibrant butterflies are in danger.

Native milkweeds are crucial to other important pollinators, too, including bumble bees.

Help a butterfly — plant some milkweed.
3. Coontie
Funny name, cool native Florida plant.

These primitive plants were common during the dinosaur age, which is a fun and impressive fact to share at your backyard parties.

It looks like a small fern, about one to three feet tall. It has stiff, glossy, featherlike leaves attached to a thick, short, underground stem.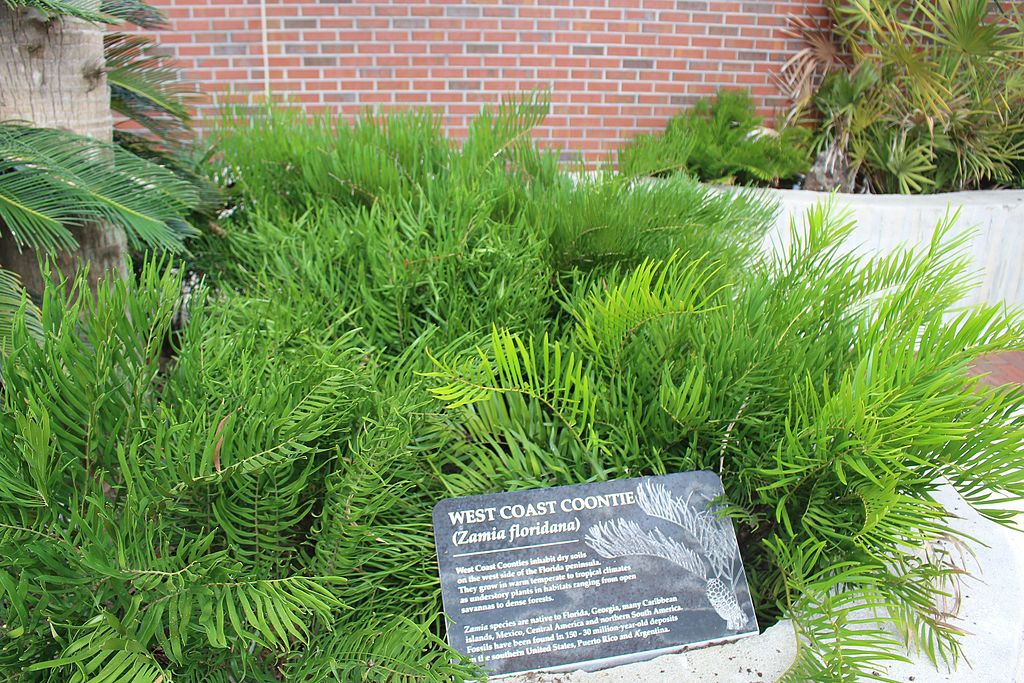 And it's the favorite food of the larvae of the rare Atala butterfly.

Drought hardy, cold hardy, rare butterfly food — the Coontie is a keeper.
4. Fakahatchee Grass
What's up with all these cool native Florida plant names?

This native's tall, green, grass-like foliage rises upright to form clumps between 4 and 6 feet tall and wide, offering great texture to your landscape. The leaves have small, sharp teeth along their edges.

It works well as an accent plant or plant it as a border.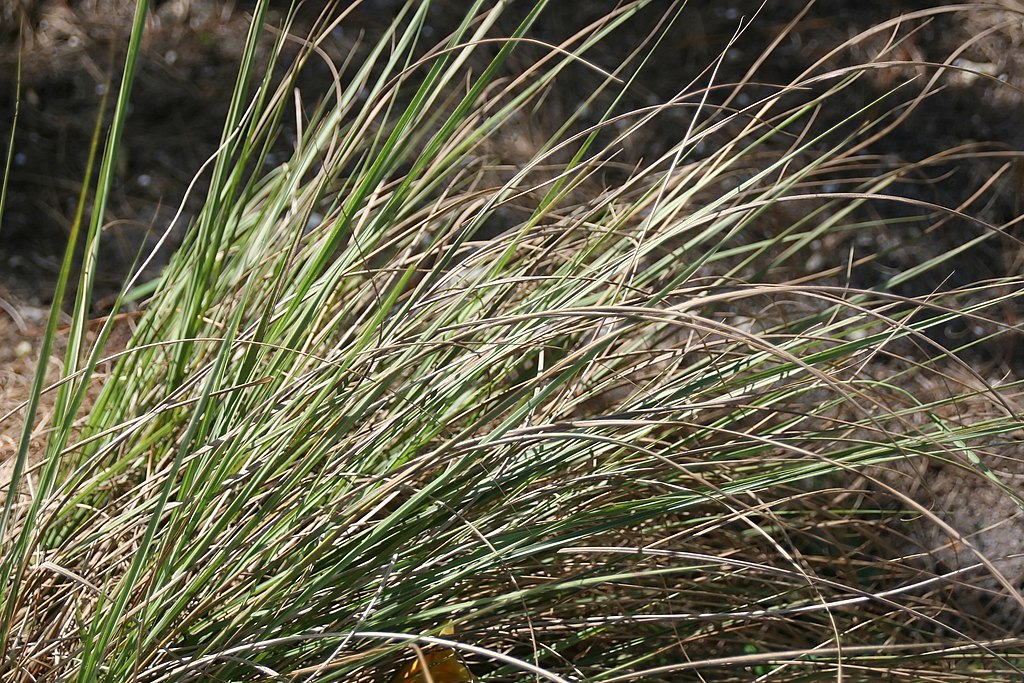 More butterfly news: it's the larval food plant for the Byssus Skipper butterfly.

Bonus: there are both regular and dwarf varieties. If you're short on space, the dwarf Fakahatchee only grows to two to three feet tall.
5. Southern Wax Myrtle
Need a great privacy hedge? Check out Southern Wax Myrtle, a multi-trunked evergreen shrub that grows 6-12 feet tall.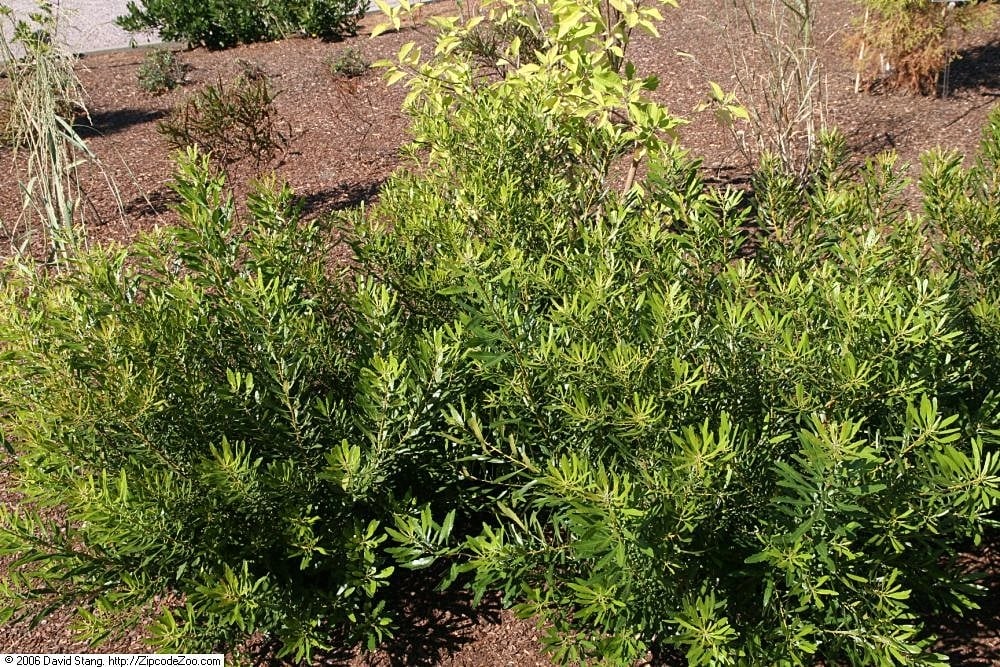 Its light olive green foliage has a spicy fragrance. Pale blue berries appear on female plants in the winter. Handsome gray bark is almost white on some plants.

It's great for screens and hedges.
6. Passion Flower
This flowering vine is easy to grow, rewarding you with big stunning three- to five-inch flowers in shades of lavender or purple, with a wavy fringe.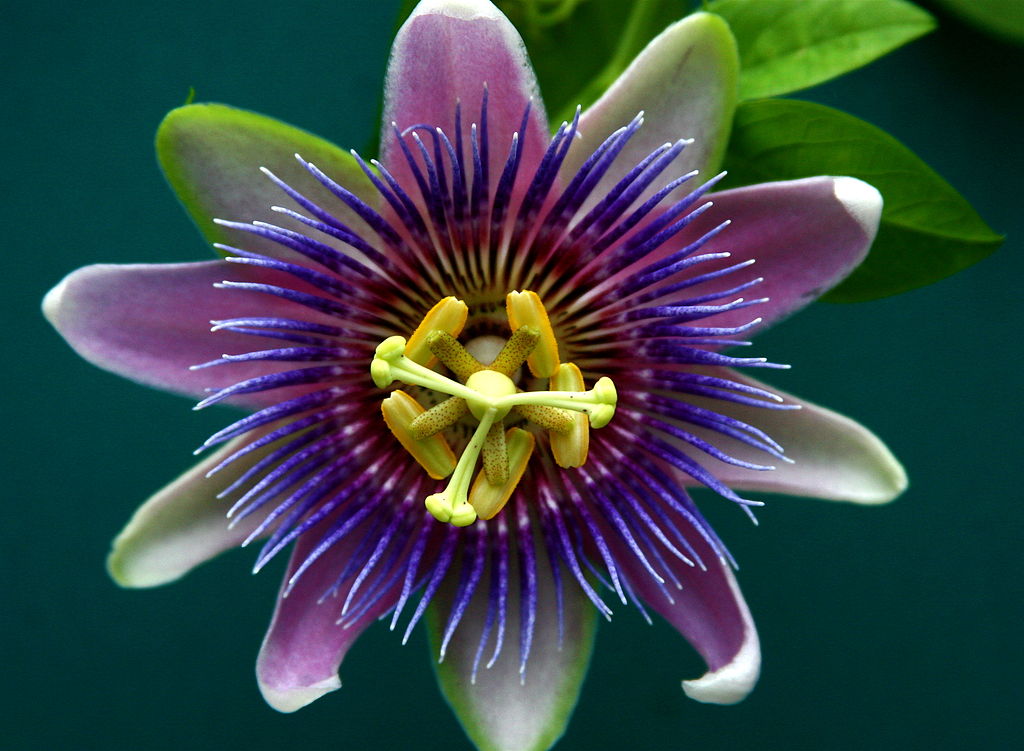 Perfect for dressing up a fence, trellis, or arbor in a sunny spot, it often spreads beyond its original planting spot, so be sure to give it room to roam.

Happy in very dry conditions, it's the host plant for the Gulf Fritillary butterfly, so it's a must have for your butterfly garden.
7. Seagrape
Are there native trees to plant in Central Florida?

Yup, Seagrape can be grown as a shrub or tree, depending on its planting site and pruning.

Here we go with another fun name. This coastal plant grows grapes by the sea, producing clusters of red, grape-like fruits. They're not actually grapes, but feel free to munch them. They do taste grapey.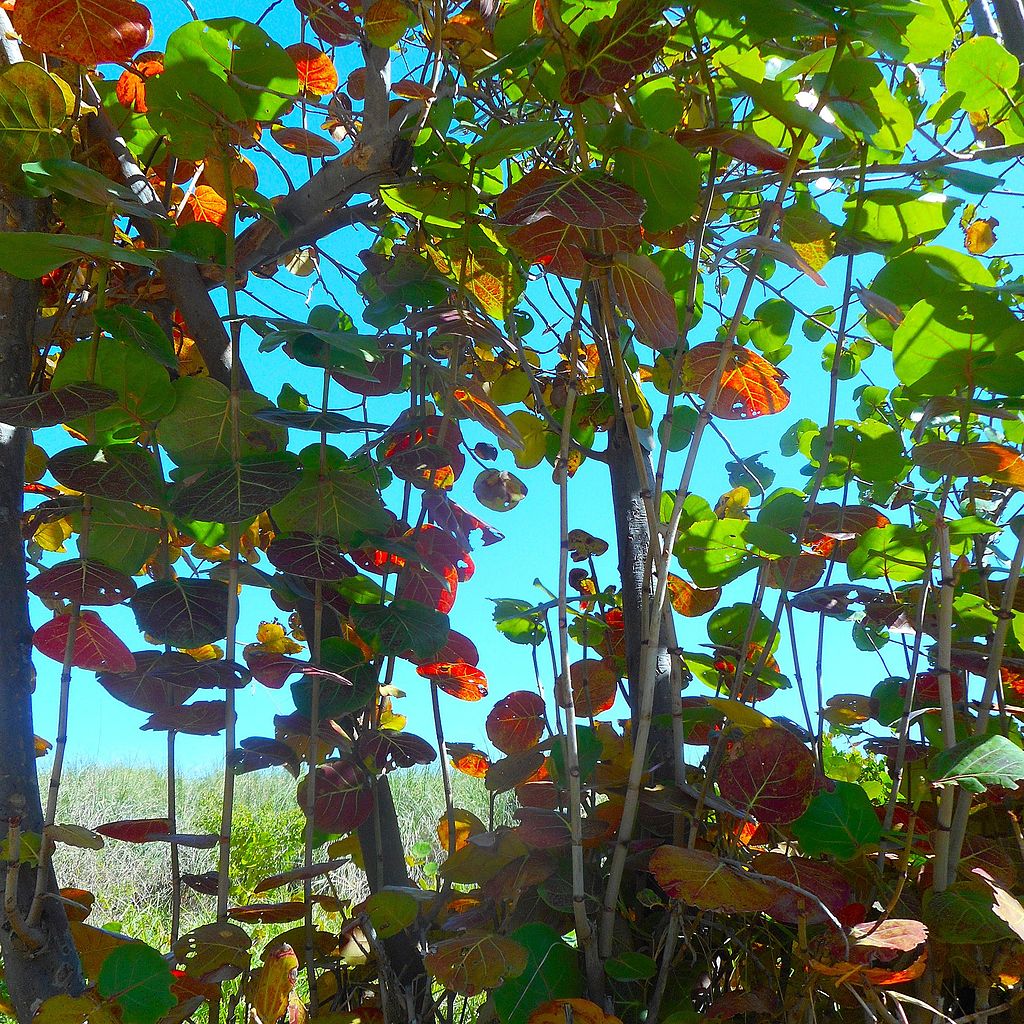 As a tree, it can grow to 35 to 50 feet high and 20 to 30 feet across but can also be pruned into a hedge, screen, or windbreak.

Its flowers are small and cream-colored, blooming in long clusters. They usually bloom from spring to early summer.

Like most natives, it's not fussy, growing in full sun or partial shade. It's drought tolerant once established.

But it's sensitive to frost and freeze, and will benefit from protection when temperatures drop.
8. Walter's Viburnum
Another native tree to grow in Central Florida, this appealing viburnum wins for flexibility — it can be grown either as a 20-foot tree or as a shrub, if you choose a dwarf variety. The smaller version makes a great hedge.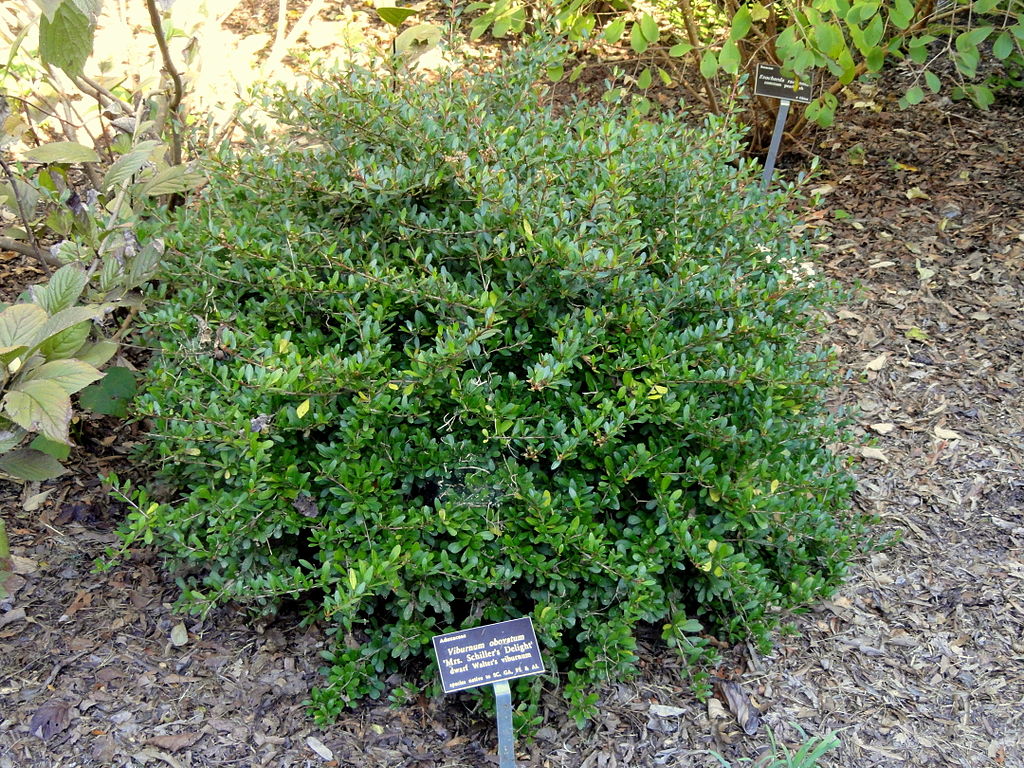 This native's leaves are glossy and dark green. Crush them and you'll inhale a pleasant scent, a bit like vanilla.

Masses of small white flowers appear in the spring, attracting butterflies, and its fall fruit attracts birds and other wildlife. It's also a favorite nesting site for cardinals and other songbirds.
Best Native Plants for Central Florida? Ask a Landscape Designer
It's easy to Google "native Florida plants" for a long list of options.

But before you invest in a bunch of native landscaping, check with a local landscape designer.

Not every plant on these lists will thrive in your yard, or even in Central Florida.

Ground Source Landscape Designer Eric Frisch tells us that Black-eyed Susan and redbud don't do well this far south.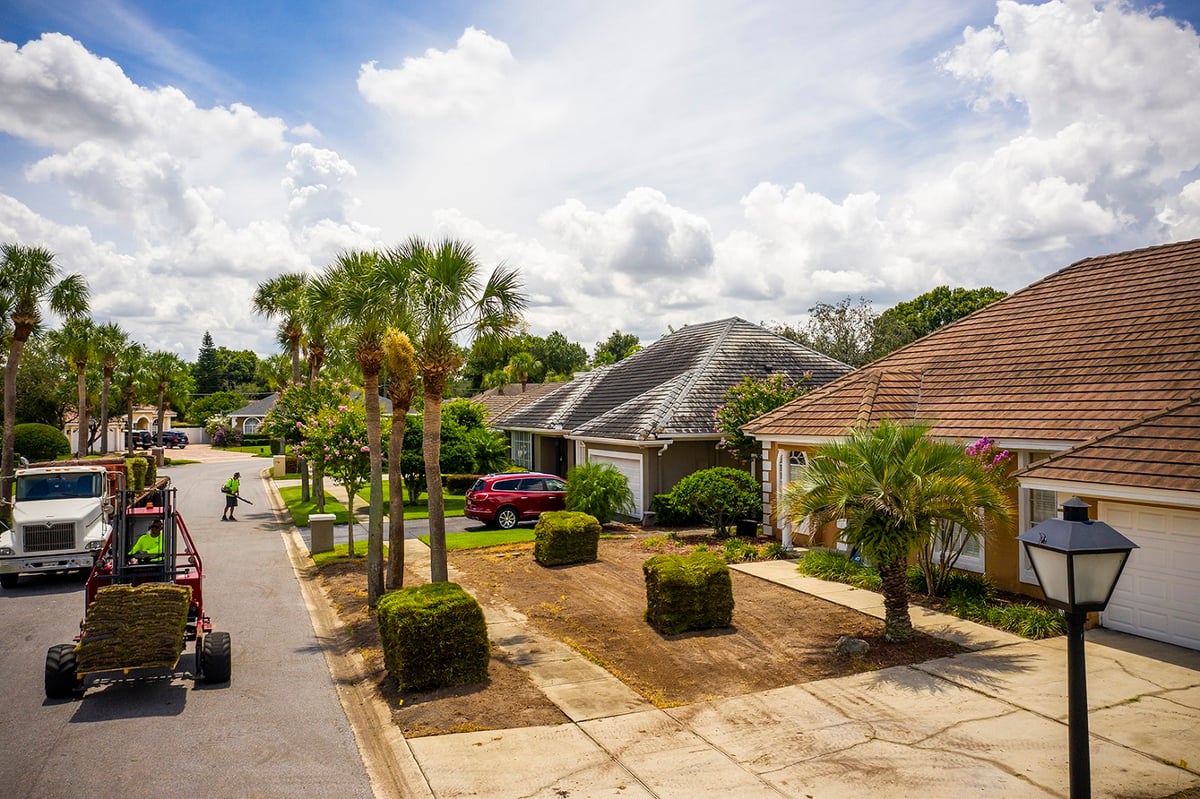 Sabal palm is used everywhere, he says. If you didn't know this, you might plant one and your yard would look like everybody else's.

If you're looking for sturdy, dependable native trees for Central Florida, just look around, he says.

You'll notice Slash Pines along highways, in parks, on commercial properties, and gracing golf courses, Frisch says, and the majestic Southern Live Oak flourishes as street trees in nearly every community around here.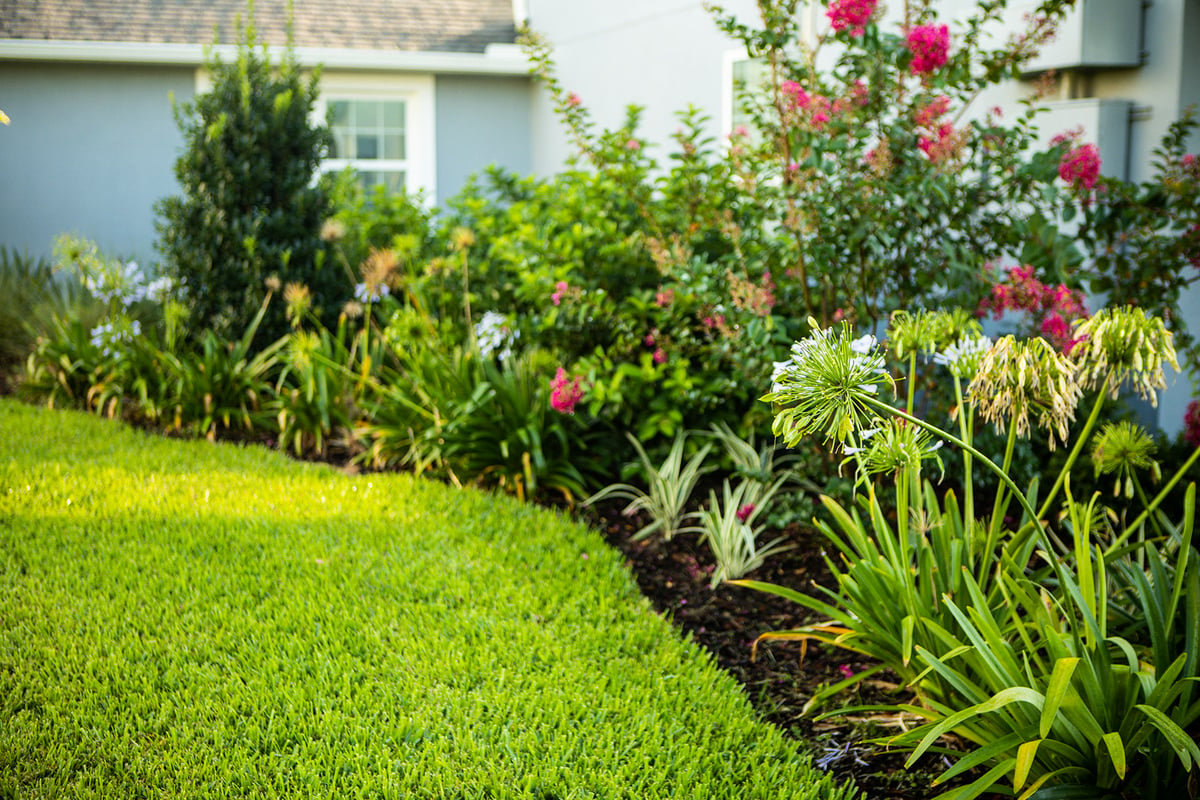 A Central Florida landscape designer can steer you to native Florida plants and trees that will thrive in your yard, suit your exact landscaping needs, and stand out from the crowd.
Want to Add Native Florida Trees and Plants? Trust Ground Source
There's a lot to love about native plants, from their easy care to the help they offer wildlife.

Plus, you can't beat their names, right? Fakahatchee grass. Seagrape. Coontie.

And who doesn't want drifts of Muhly Grass — it's pink grass!

Convinced? Let us help.

We're landscape experts, but our skills don't stop there. We're with you every step of the way as you plan your perfect outdoor space.

Sod, irrigation, landscape design: Let us transform your yard from an embarrassing eyesore to a place you spend every spare minute.

Are you ready to enjoy the vibrant, impressive yard you've always wanted? Request a quote today! We'll help you review your options and then transform your property.
Image Source: Muhly Grass, Milkweed, Coontie, Fakahatchee Grass, Wax Myrtle, Passion Flower, Seagrape, Walters Viburnum