This is Central Florida, land of palm trees.
Pick a palm for your yard or property, and it'll thrive, right?
Actually, no. Just because this is Florida doesn't mean every variety of palm loves it here.
Some varieties, like Royal, Traveler's, or Coconut palms will likely die here in Central Florida if we get a bad frost or freeze.
If these three are your favorites, Traveler's palm, which looks like a banana tree, is the most likely of the three to survive in Central Florida, if not exposed to cold winds.
But there are better choices.
What palm trees grow best in Central Florida?
Eric Frisch, landscape designer at Ground Source, shares his top picks:
1. Best Palm Trees for Central Florida: Sabal Palm
This is Florida's state tree, so let's start here.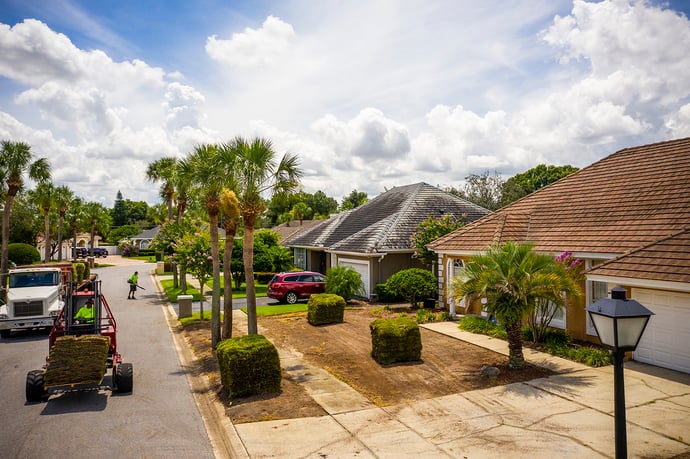 This native palm has curved, fan-shaped palm leaves with blades that are 3 to 4 feet long.
A full, round canopy forms atop a trunk that is 10 to 16 inches in diameter and grows to 40 feet tall.
Many consider this a weed palm, but they work great for HOAs that require natives to be used in planting plans.
2. Best Palm Trees for Central Florida: Sylvester Date Palm
This palm's distinctive diamond-cut trunk adds value — and cost. It's an expensive tree, so consider this a real landscape investment, good for making a statement.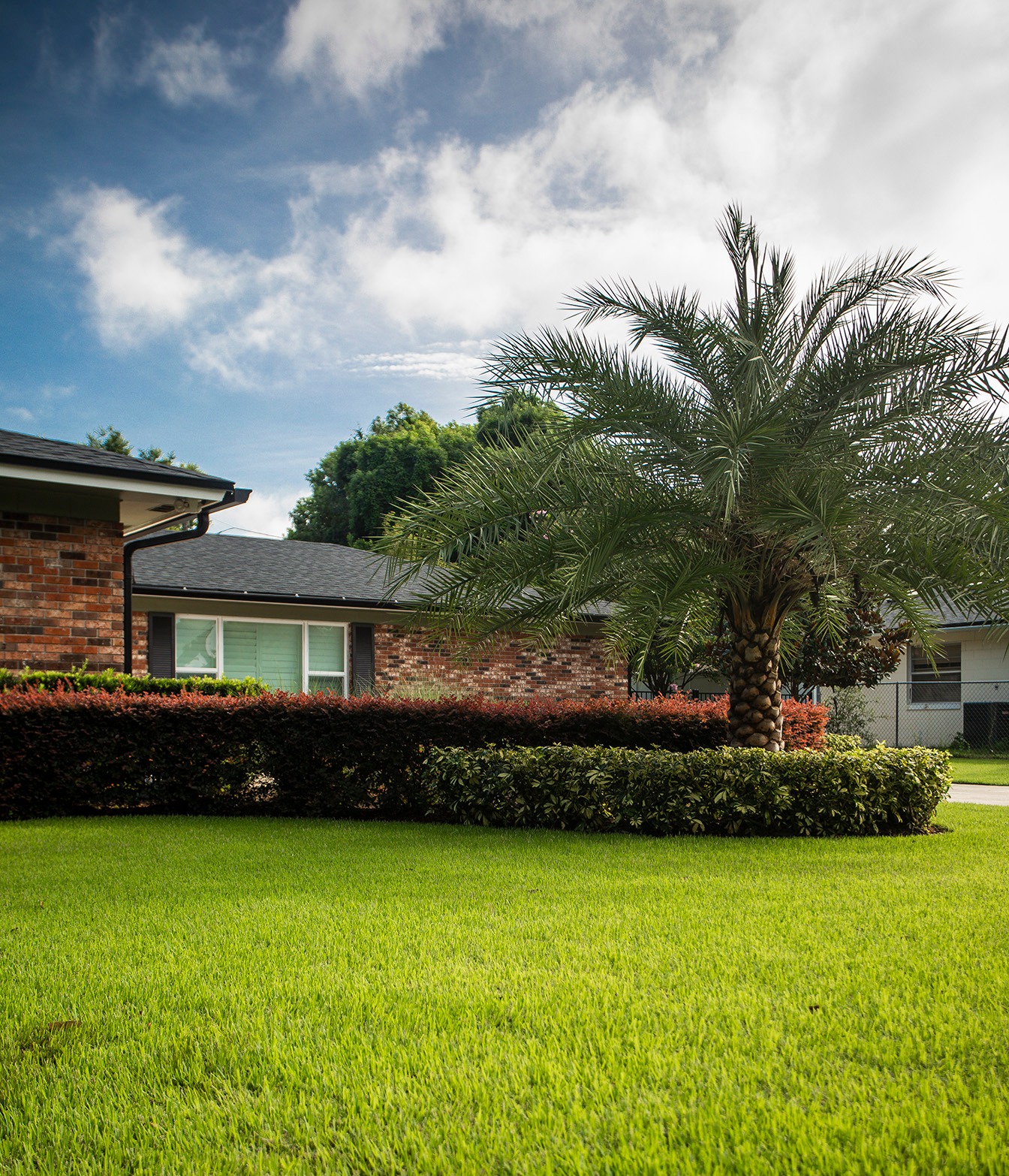 The Sylvester Date Palm is a fast grower that can get up to 40 to 50 feet tall and 25 feet wide. The canopies average 18 feet across at maturity.
3. Best Palm Trees for Central Florida: Foxtail Palm
This beauty is a landscaping standout, with its big fluffy fronds that look like the bushy tail of a fox.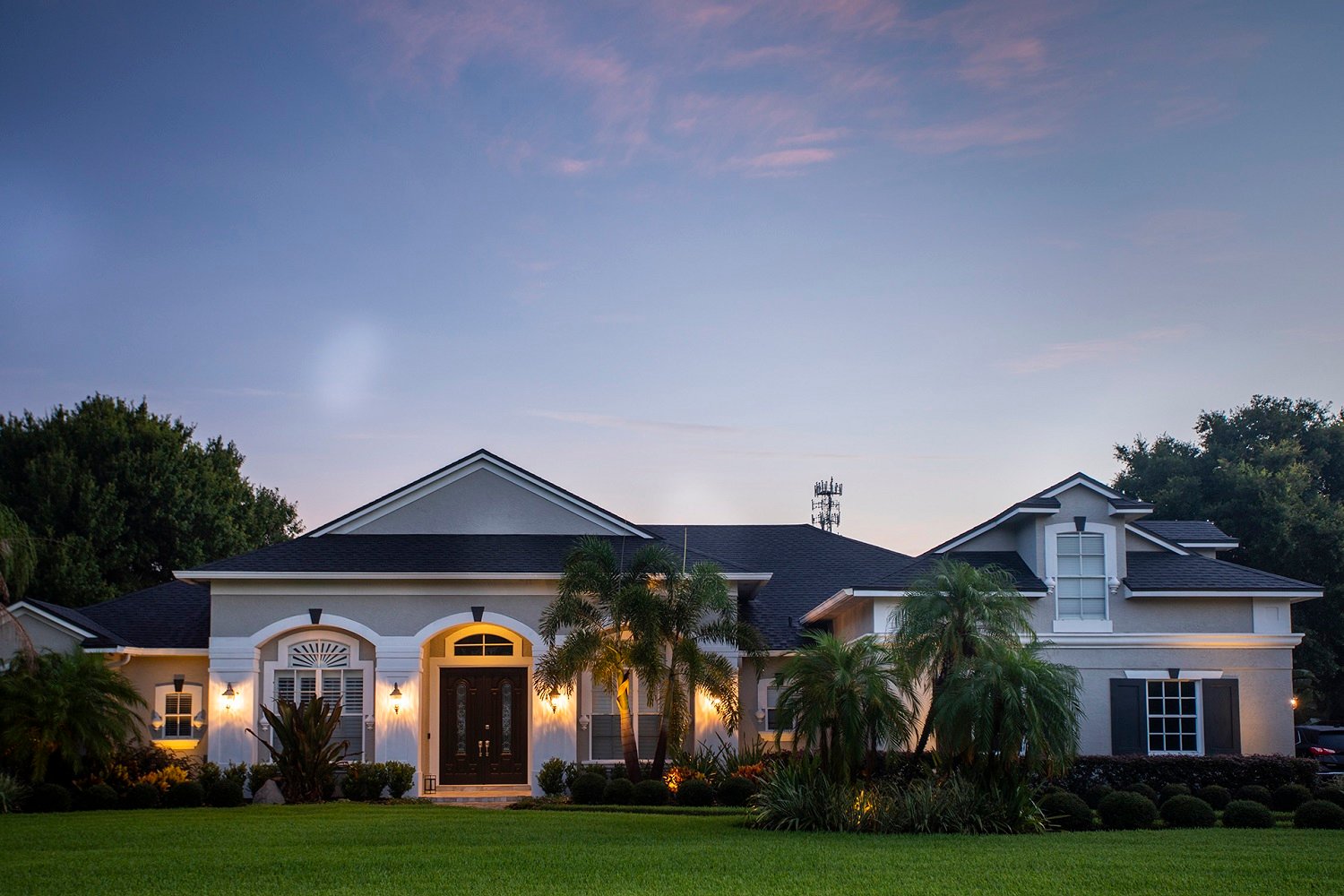 It has a smooth gray trunk and is available in single or multi-trunk specimens.
Be aware this pretty palm is slightly cold-sensitive for the northern parts of Orlando.
It doesn't have thorns and will self-prune brown fronds.
4. Best Palm Trees for Central Florida: Queen Palm
You might also hear this one called Feather Palm.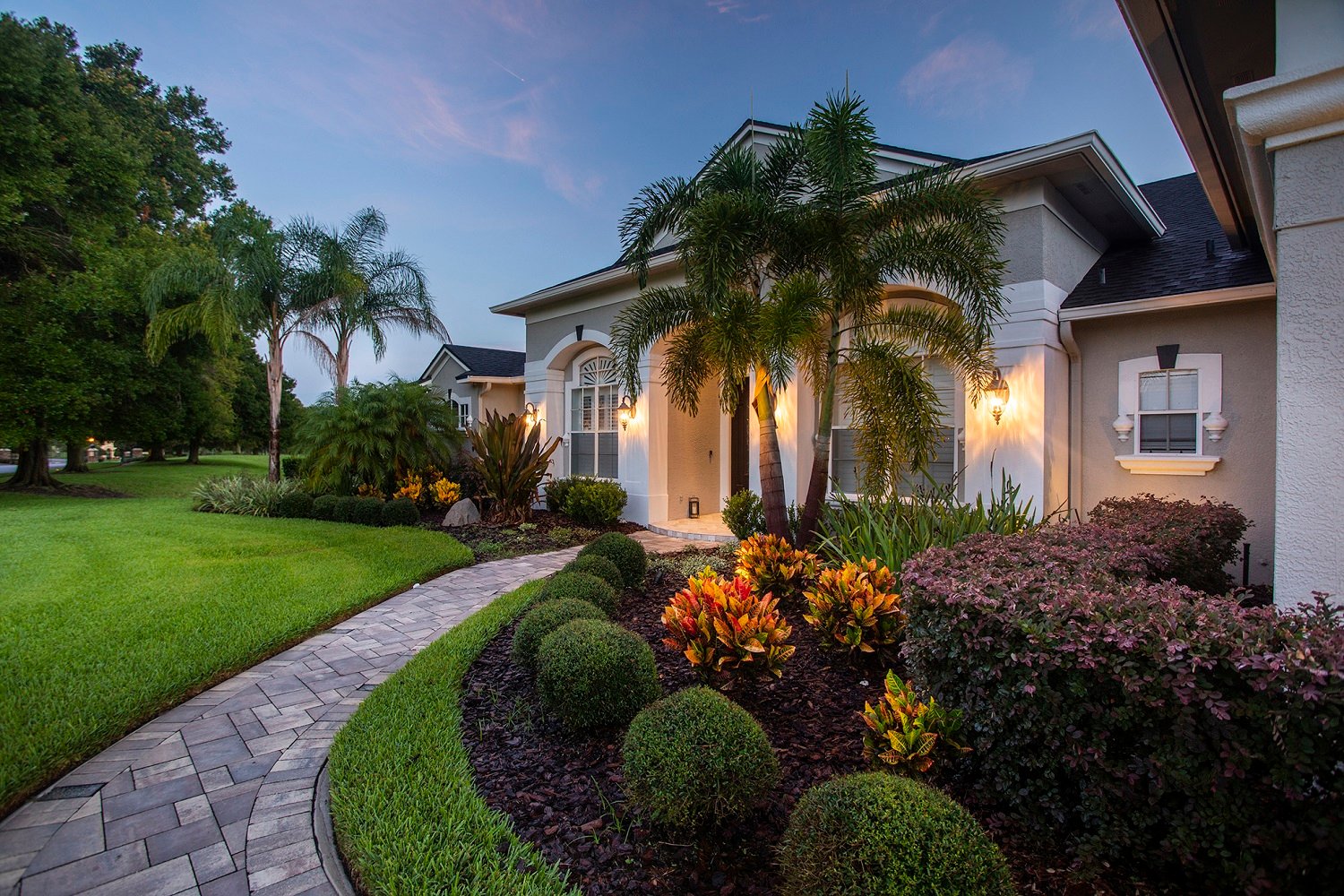 Graceful and lush, it boasts intriguing gray bark and long, glossy fronds.
Watch for waxy flowers in warm weather, followed by clusters of small, orange dates.
With a wide canopy and no thorns, this is the most common palm used in new construction.
A couple drawbacks: It needs to be pruned with a pole saw or boom, and its fruit pods can be messy if not removed along with the old palm fronds.
5. Best Palm Trees for Central Florida: Roebelenii Date Palm
This is a dwarf version of the other date palms and is usually planted with more than one palm in a single pot for a multi-trunk effect.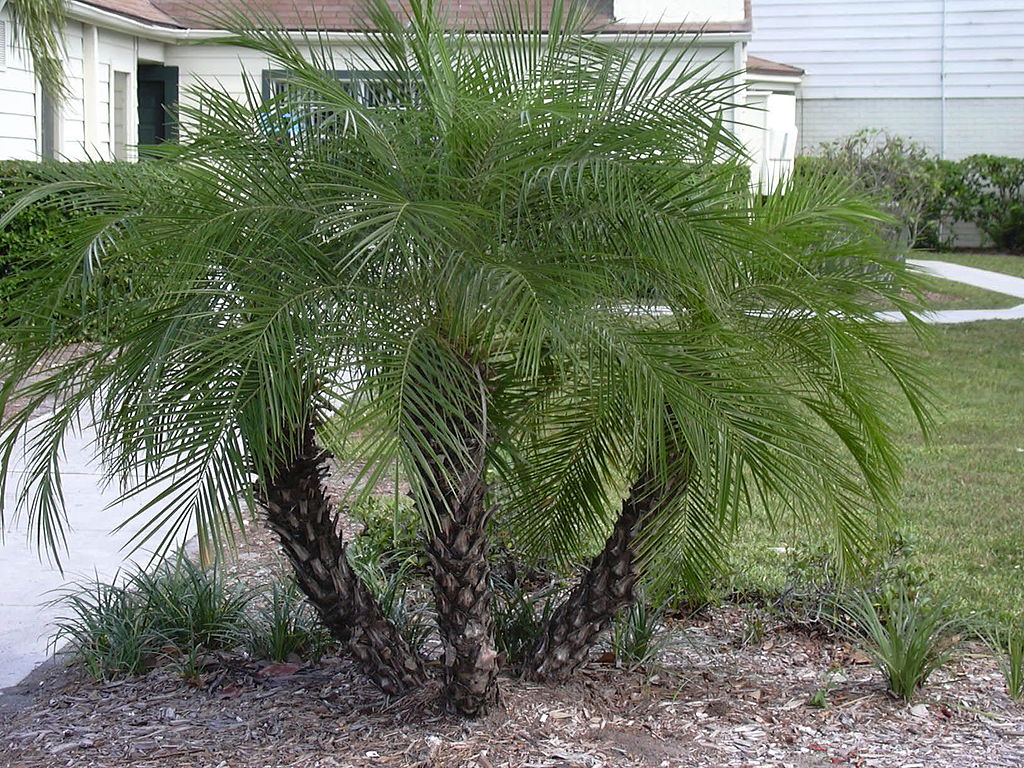 This petite palm is often used in small landscape beds or even inside pool screens.
It's perfect for tight spots where you still want a tropical punch.
It does have thorns and needs to be hand pruned.
6. Best Palm Trees for Central Florida: Canary Island Date Palm
Make room for this one. It's the largest of the date palms in trunk diameter, longest fronds, and largest thorns.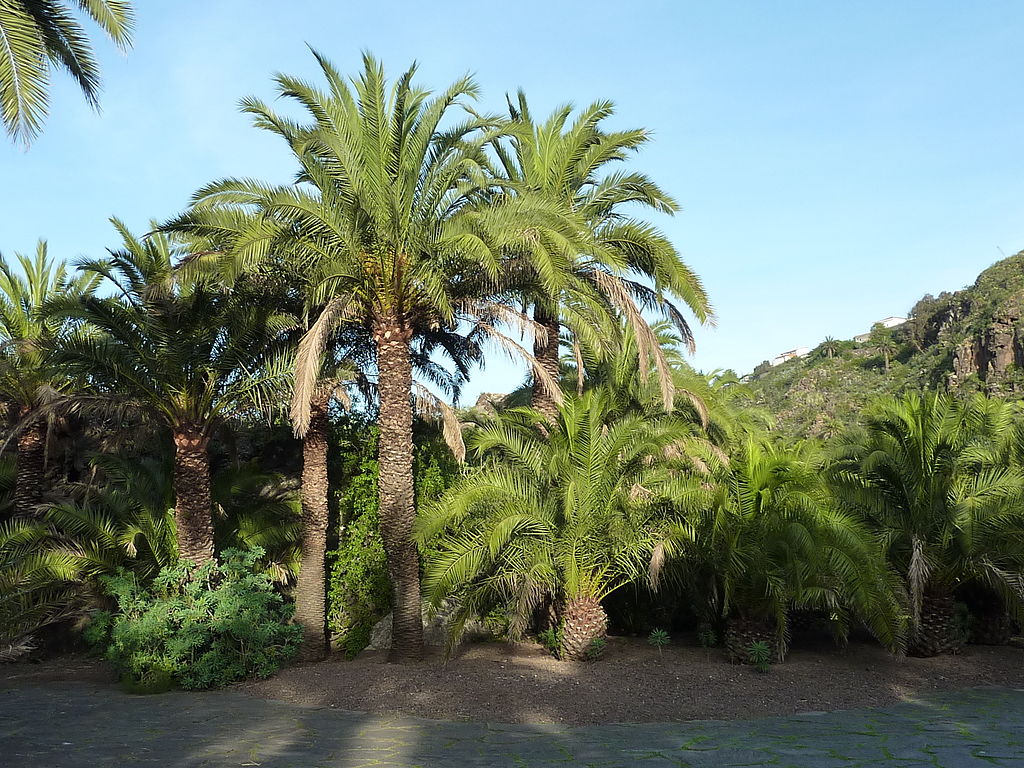 This beauty needs a big, open area to fit properly in the landscape, but can be a great focal point tree in a front yard.
7. Best Palm Trees for Central Florida: Christmas Palm
A nice smaller palm, this is often planted in groups for a multi-trunk effect, much like the Roebelenii palm we mentioned earlier.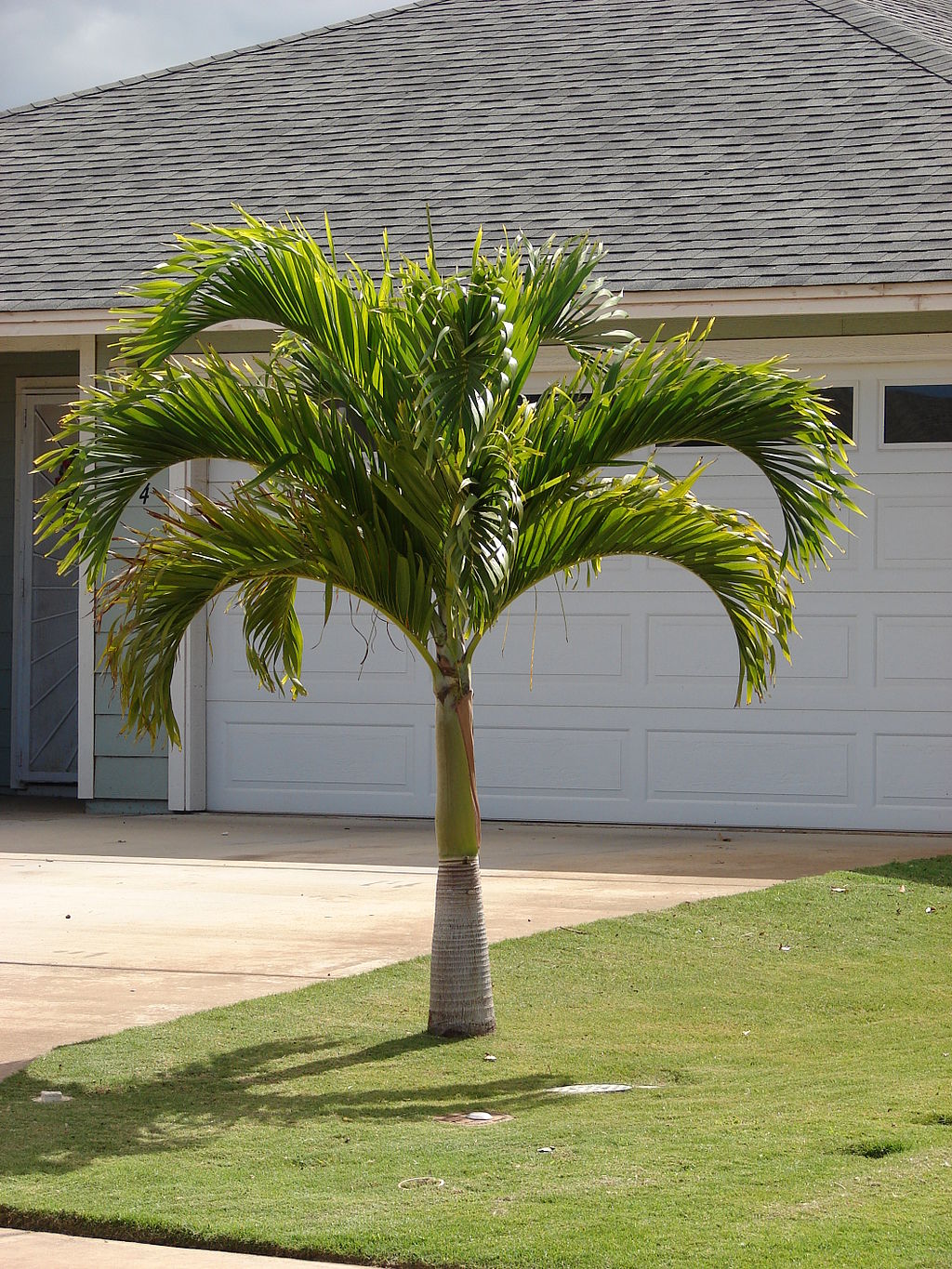 It can be cold sensitive, so be particular about where you plant this variety, unless it's protected.
Upside: no thorns and it's a self pruner.
The Best Palm Trees for Central Florida Landscaping? Ask Ground Source
Palm trees are a staple of our Florida landscaping — and the first thing northern tourists gawk at when they get off the airplane.
But they're just one element of a great landscaping plan.
An expert, thoughtful design can integrate them seamlessly into the landscape, along with other Florida favorites like Loropetalum, Crotons, Muhly grass, and Lily of the Nile.
Professional landscape designers know how to keep everything in perfect scale, and how to highlight your pretty palms with expert lighting, so they make a statement even after the sun goes down.
What palm trees grow best in Central Florida?
Let us help you figure it out.
We're landscape design experts, but our skills don't stop there. We're with you every step of the way as you plan your perfect outdoor space.
Sod, irrigation, landscape design: Let us transform your yard from an embarrassing eyesore to a place you spend every spare minute.
Are you ready to enjoy the vibrant, impressive yard you've always wanted? Request a quote today! We'll help you review your options and then transform your property.
Image sources: phoenix roebelenii, canary island date palm, christmas palm