Florida is famous for its bright, cheerful tropical sun.

Grab your sunglasses! Set up the lounge chair! Soak up the warmth!

But after a while, it gets pretty hot. Really hot.

Shade! Where the heck is some shade?

Florida isn't exactly known for its shade trees, which is pretty ironic, right?
So, what are the best trees for shade in Central Florida?

Ground Source landscape designer Eric Frisch shares a few of his favorites.
1. Live Oak
This beauty is the most common Florida shade tree for a reason. It's native, very hardy, and offers a wide shady canopy.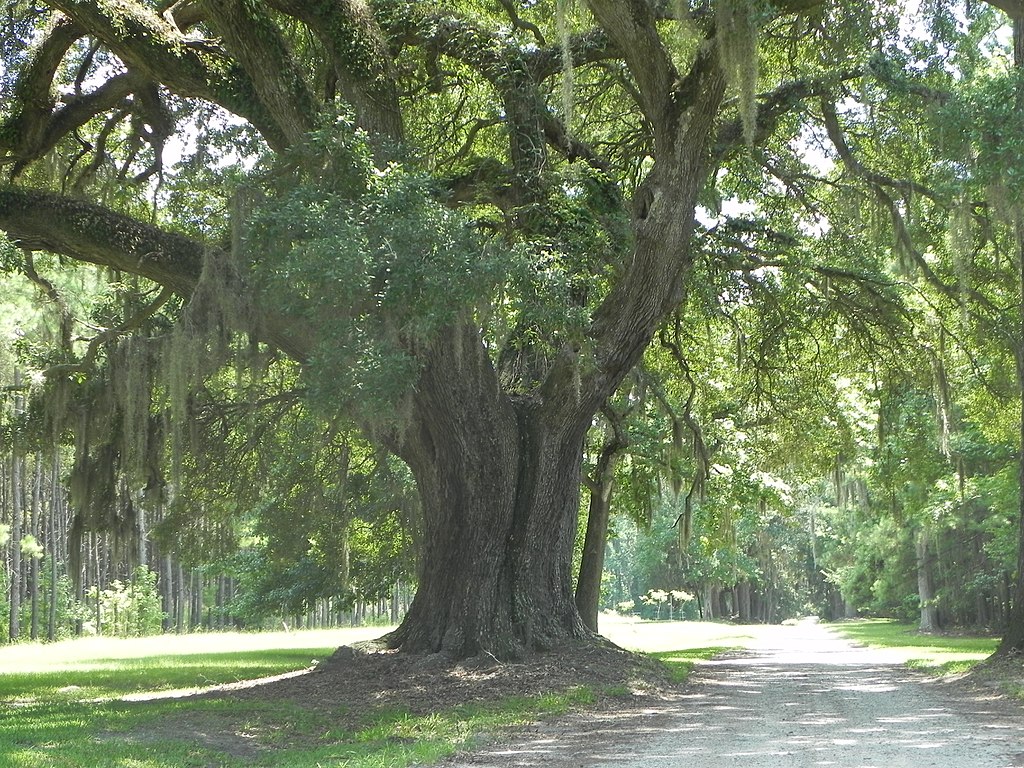 This massive evergreen tree often grows to a height of 50 feet. The trunk divides near the ground into several limbs that can extend horizontally as much as two to three times the height of the tree.

That's a lot of shade.

One drawback, Frisch says: "It will get huge and the roots can damage driveways and sidewalks, like any large deciduous tree."
2. American Sycamore
This tree has huge leaves that drop in the fall, so they're a bit messy, but those same big leaves offer great shade from the hot Florida sun, making it one of the best shade trees for Central Florida.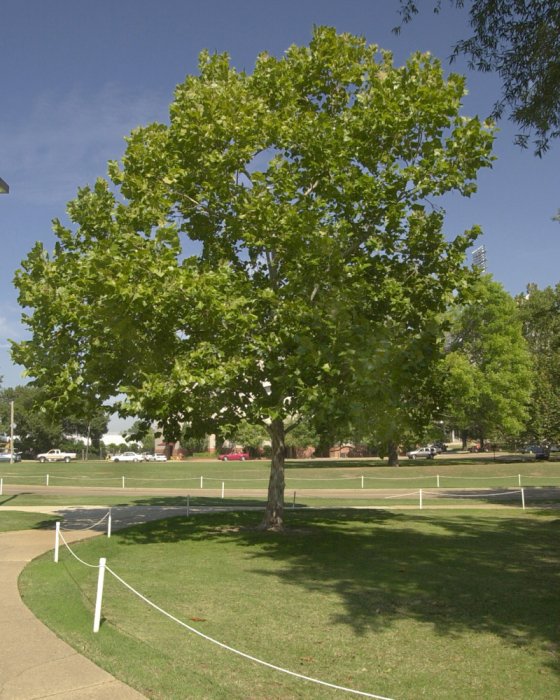 The wide-canopied tree has a massive trunk and open crown of huge, crooked branches. Its big maple-shaped leaves turn brown in fall.

Like live oaks, they have a massive root system that can damage pavement.
3. Queen Palm
Longing to lounge beneath a palm tree for shade? Queen palms are among the best shade trees for Central Florida, offering the widest canopy of any of the fast-growing palms, Frisch says.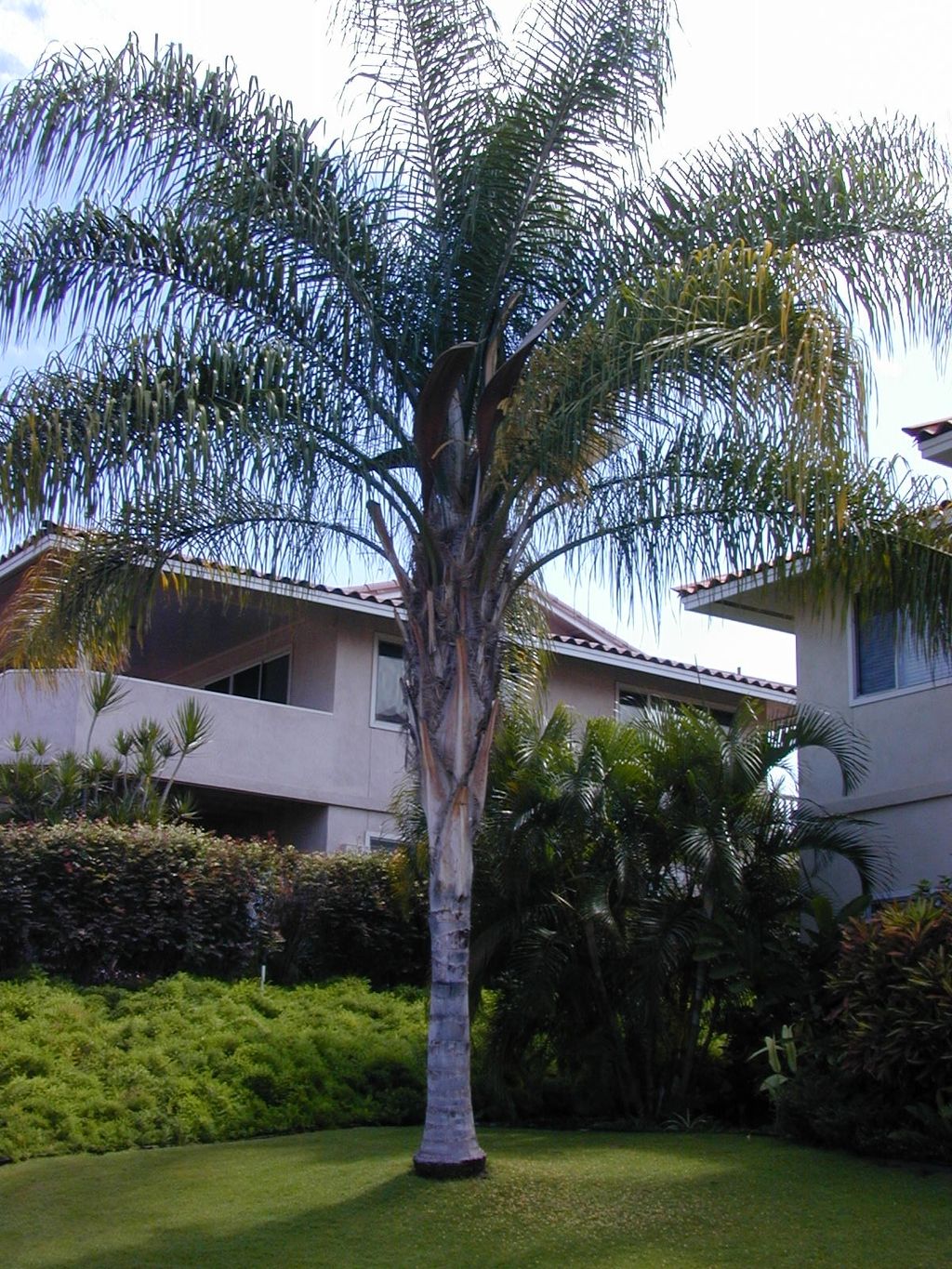 Graceful and lush, this palm boasts intriguing gray bark and long, glossy fronds.

Watch for waxy flowers in warm weather, followed by clusters of small, orange dates.

Bonus: They're inexpensive, tolerate the cold, and have a small root system.

"They work great planted as a grouping so they make a bigger canopy," Frisch says. "Each tree might get about a 20-foot-wide spread, which is pretty good for a palm. A row of these can be good to cast some shade along a pool or the side of a house, if there's room."
4. D.D. Blanchard Southern Magnolia
Mature magnolias are stunning. Wide, open branches. Glossy green leaves with coppery undersides. Gorgeous cup-shaped flowers.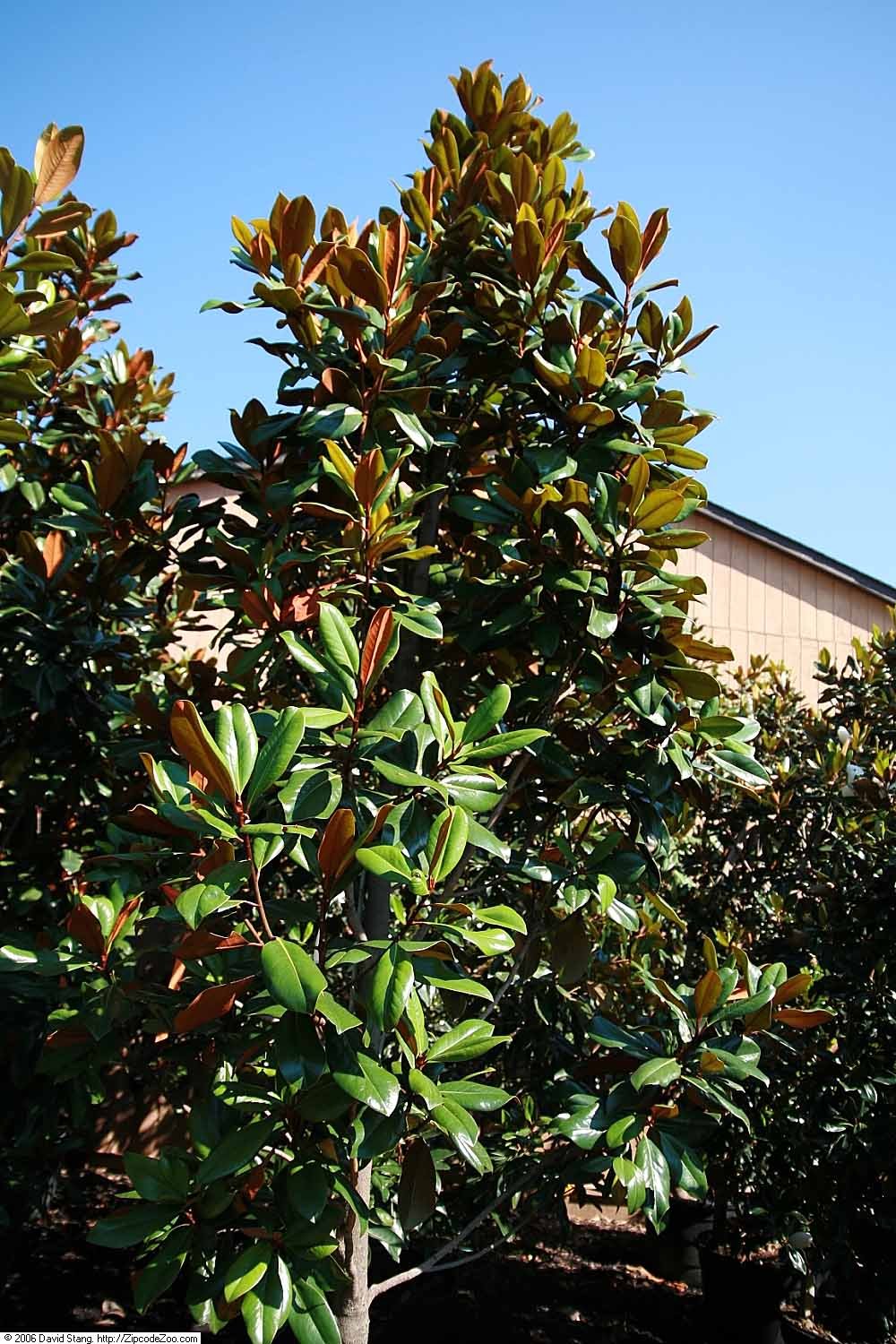 Lounge beneath one of these beauties and you won't want to leave.

"They do make a very dense canopy but take a long time to get wide enough to create a canopy you can walk under," Frisch says.

So, you might have to sit instead, enjoying the cool, leafy shade and inhaling the fragrant scent of its big white showy flowers.

The larger leaves can make the tree appear messy, Frisch says, but they're easier to clean up than smaller oak leaves.

"The main issue is having to wait so long for this to make a canopy," he says.

But if you're patient, you'll be rewarded.
5. Hong Kong Orchid
The Hong Kong orchid tree is a real stunner, producing breathtaking reddish-purple flowers as large as 6 inches across from January through May.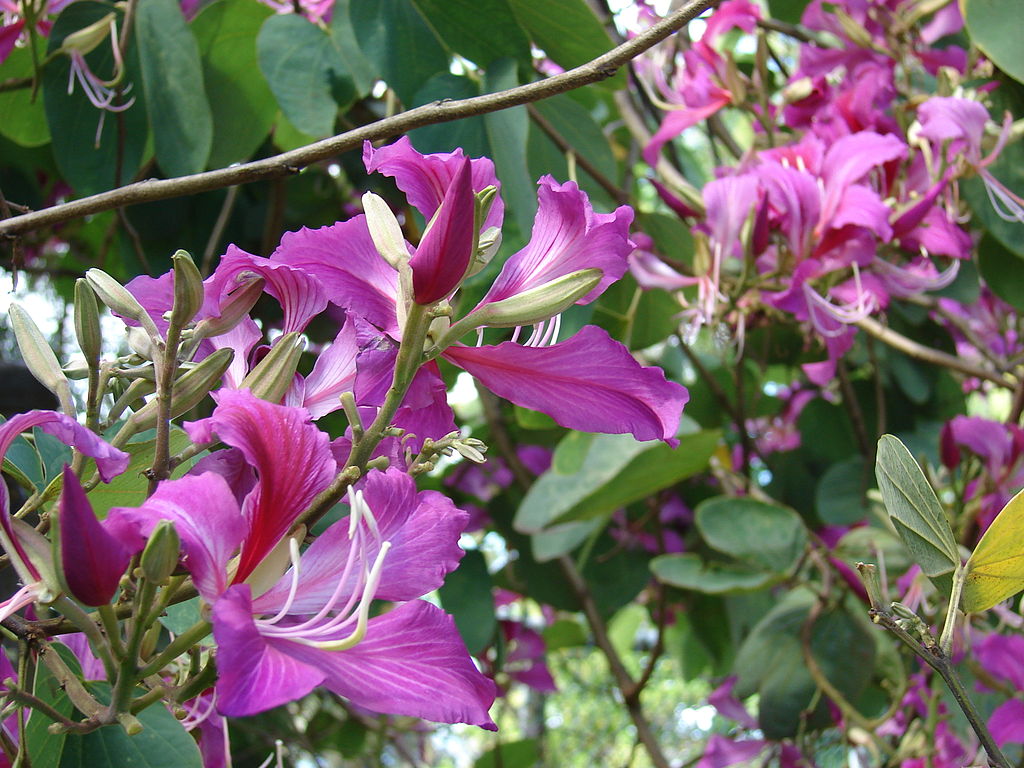 And the beauty doesn't stop there. Its large gray-green, butterfly-shaped leaves are lovely too, and its long, droopy branches grow into a large, rounded canopy.

While you're enjoying the shade, keep your eyes open for butterflies and hummingbirds attracted to the flowers.

They're slow growing, Frisch says, but can get quite large and you can't beat those flowers.

Unlike the magnolia, they're easy to trim up in order to make a canopy, he says.

It's clearly among the best trees for shade in central Florida — if you're patient.

Hong Kong orchids are typically only available in very small sizes, Frisch says, so you'll have to wait a while for your shade.
6. Larger Crape Myrtles (Natchez, Muskogee, Tuscarora)
Shade trees in Central Florida don't get much prettier than crape myrtles, and Frisch suggests three larger varieties for the best shade.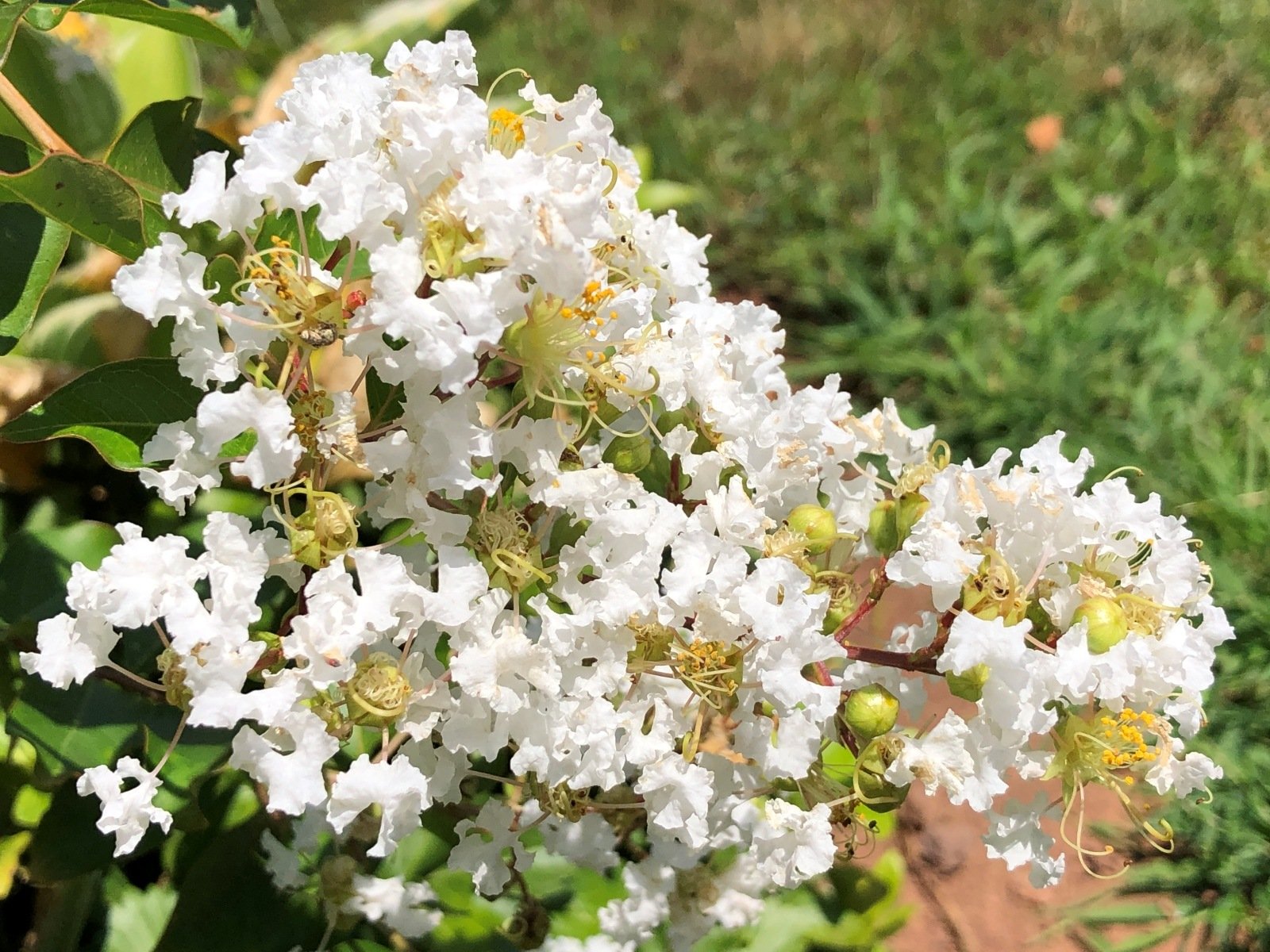 Huge, classic white flower clusters adorn the beautifully shaped Natchez variety for months.

Prefer pink? Panicles of light lavender-pink flowers adorn the Muskogee crape myrtle, with glossy green foliage and cinnamon-colored bark.

The Tuscarora crape myrtle's pink blooms are even more vibrant, a deep coral-pink.

These larger crape myrtles can make really nice canopy trees, Frisch said, but beware what he calls "crape murder" — landscapers that are too aggressive with the pruning shears.

"Too many landscapers butcher these trees and never let them truly fill out and make a nice branching crown," he says. "They can get 30-40 feet wide if left to grow naturally, and they flower all summer long."

Like the sycamore, these crape myrtles lose their leaves in fall.

But by then, you won't need as much shade anyway, right?
Want the Best Shade Trees for Central Florida? Trust Ground Source
If all this talk has put you in the mood to grab a big soft blanket and a lemonade and head for a shade tree, now you know what to plant.

We're landscape experts, but our skills don't stop there. We're with you every step of the way as you plan your perfect outdoor space.

Sod, irrigation, landscape design: Let us transform your yard from an embarrassing eyesore to a place you spend every spare minute.

Are you ready to enjoy the vibrant, impressive yard you've always wanted? Request a quote today! We'll help you review your options and then transform your property.
Image Sources: Live Oak, American Sycamore, Queen Palm, DD Blanchard Southern Magnolia Tree, Hong Kong Orchid, Natchez Crape Myrtle