There's a reason people are often afraid of the dark. It's scary out there.

And not just in the woods. Even your cozy home can be dangerous if it's in the dark.

People can trip and fall. Intruders can sneak around unnoticed. Monsters live in your holly hedge. (OK, we made up that last one.)

But it makes you wonder if you need more landscape lighting for security, right?

Let's take a look at why landscape lighting is good for security.
Landscape Lighting Makes Your House Look Occupied
A dark house and yard is an invitation for bad guys.

Whether you're home or not, landscape lighting makes it look like you are.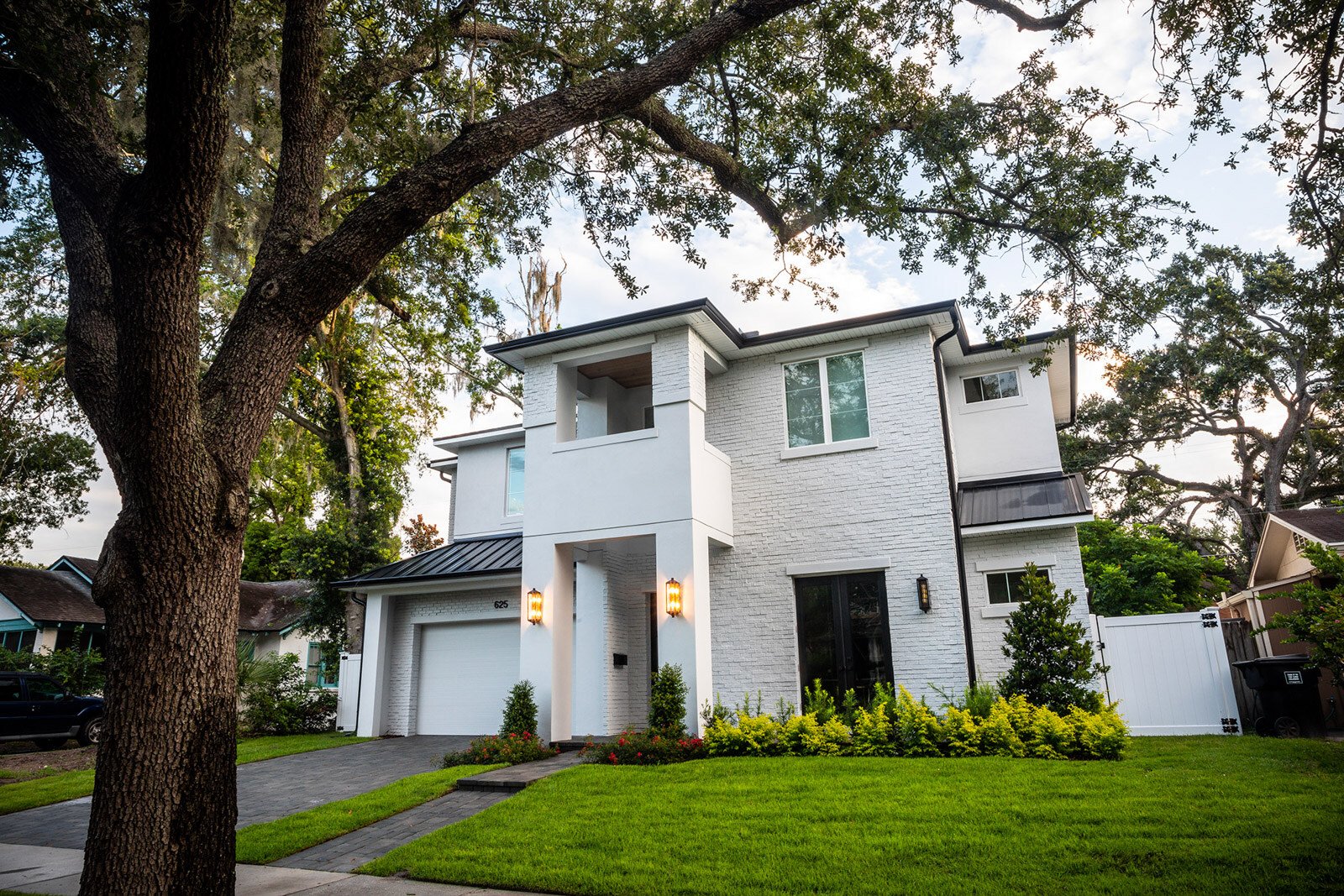 Lighting Illuminates Your Home Address
Don't leave first responders in the dark. Make sure people trying to find you — whether emergency workers or party guests — can clearly see your address by highlighting it with proper lighting.


Home Security Lighting Helps Prevent Accidents
Lots of things can cause someone to trip and fall on your property, from an exposed tree root to an uneven paver to your kid's skateboard.

Yes, it's best to take care of these hazards, but nobody's perfect. At least offer the safety precaution of landscape lighting to illuminate any risks.

That means lighting walkways, paths, steps, and stairs. You can't feel confident about your landscape lighting for security without lighting these crucial spots.

Home Security Lighting Gives You Peace of Mind
Weird sounds at night are scary. Darkness makes them even scarier.

When you have landscape lighting for security, you won't worry as much that every creak or squeak is an intruder.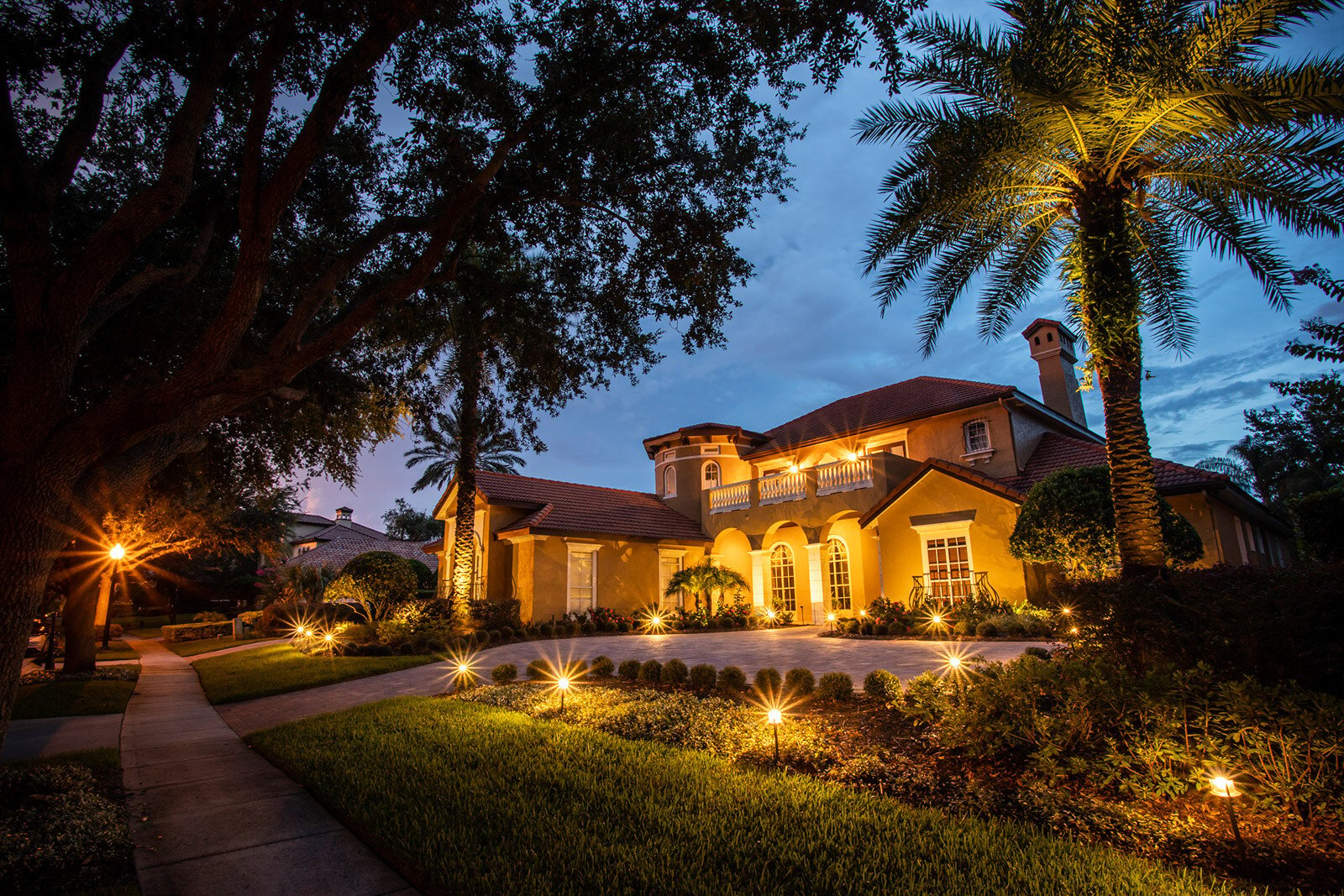 A Lighted Entry Deters Intruders
When's the last time you took a really good look at your entries — from the outside?

Does your current entry lighting really light things up? Or could an intruder lurk around practically unnoticed beneath that 15-year-old fixture?

Old, dated fixtures with dingy incandescent bulbs are pretty common.

You want outdoor lighting that spills enough light to safely illuminate your door, porch and steps for the best landscape lighting for security.

Go for a combination of tasteful floodlights from below and attractive lighting from above, working together for beauty and security.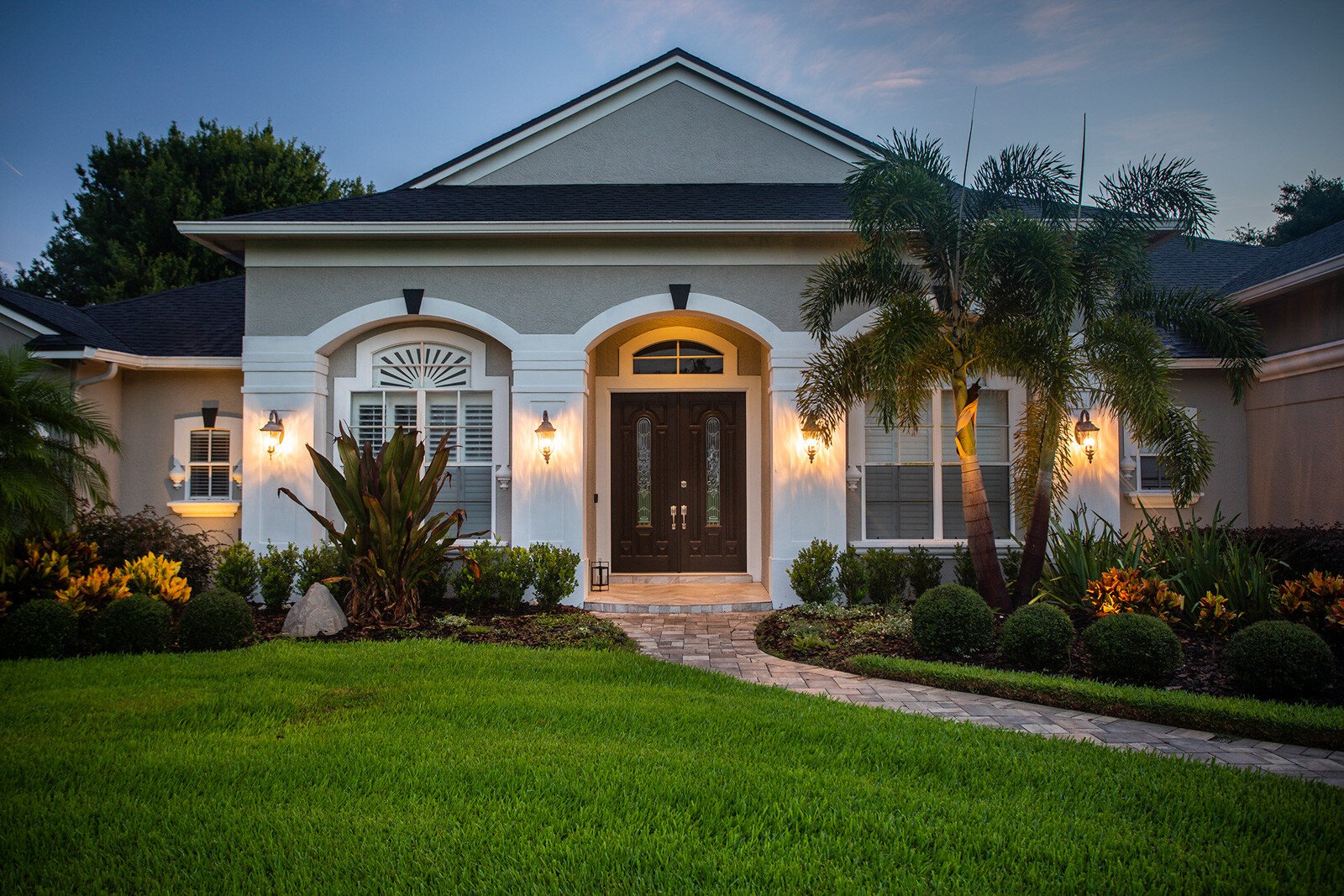 Landscape Lighting for Security: Light Your Trees and Shrubs
You might think of landscape lighting as mostly for looks, especially when it comes to trees and shrubs.

But landscape lighting is good for security, too — lighting your landscaping automatically deters intruders, because they don't want to be seen or caught.

Expert landscape lighting will deter people from looking in your windows or lurking in the bushes. It makes it easy for neighbors to spot any would-be prowlers.

Tree uplighting directs light up at the trunk or canopy of your trees, making it hard for anyone to hide there.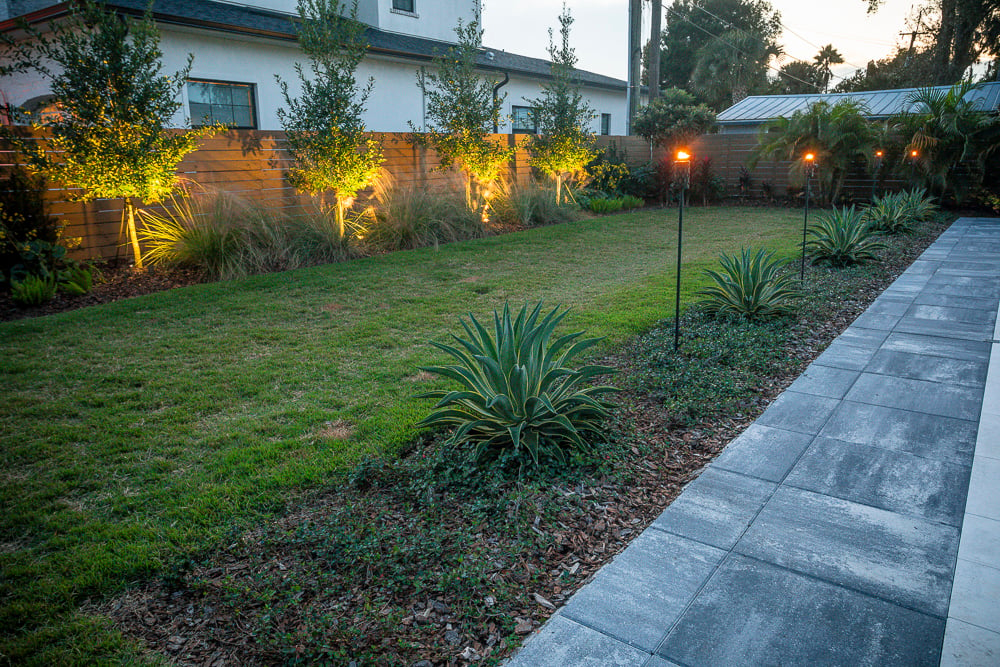 Landscape Lighting for Security: Illuminate Your Driveway
The right driveway lighting keeps you and your visitors safe, prevents accidents, and deters intruders, adding another level of security to your home.

Use lighting to define your driveway's borders, mark the end so people can easily see where to enter, and guide foot traffic from your driveway to your front or side door.

If trees line your driveway, use uplighting to highlight them. You'll accentuate your landscaping and help illuminate your driveway at the same time, for an extra home security lighting boost.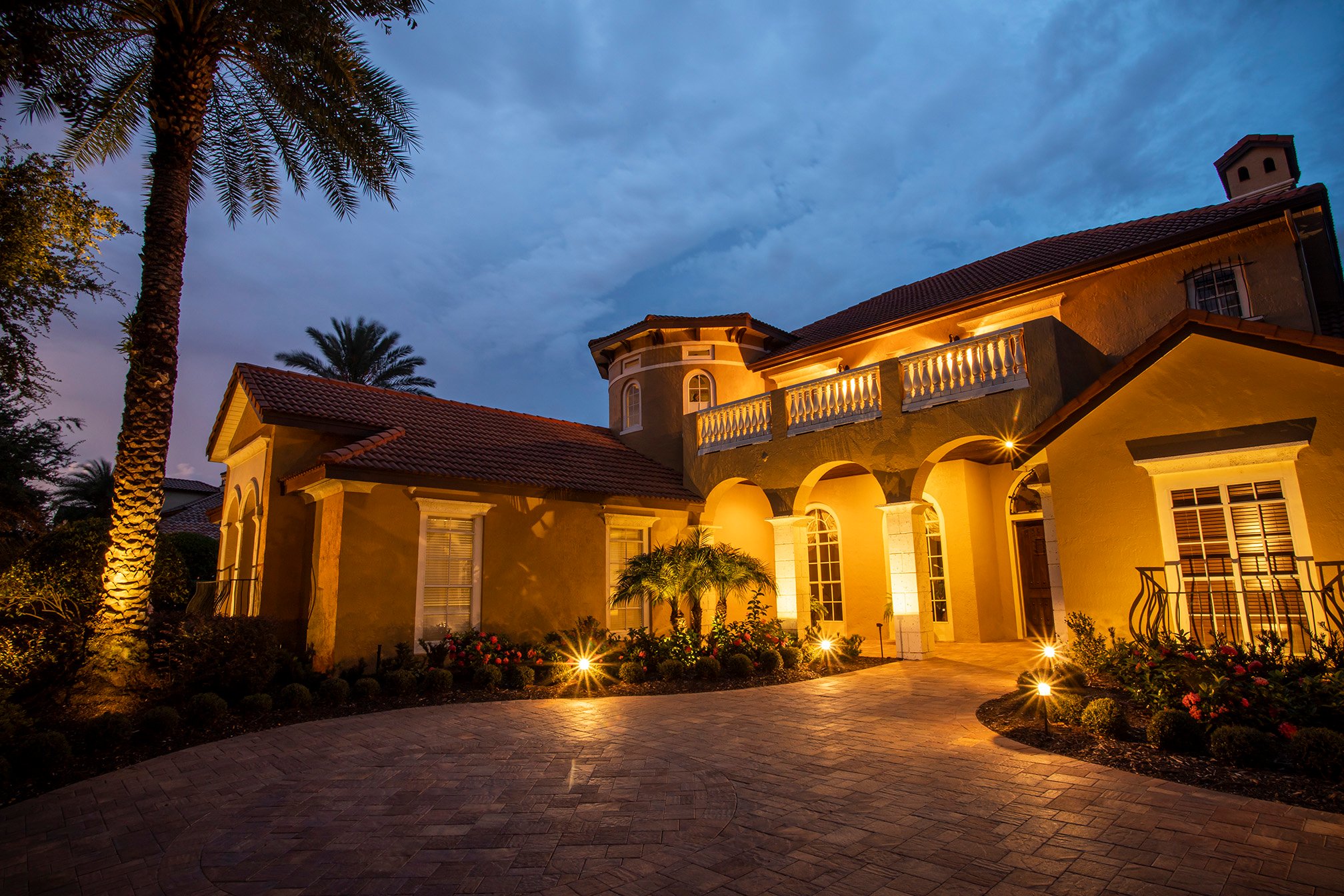 Home Security Lighting: Fake Some Moonlight
You can't always count on the real moon to illuminate your yard at night. So fake it.

Create your own "moonlight" by putting fixtures up in the trees to spill light down on your yard, deck, or patio to create illumination that looks lovely and lights up any hiding spots.


Bonus: Control Your Home Security Lighting from Your Phone
Consider a landscape lighting system with separate zones you can control. That lets you put your front yard on its own timer, to stay on longer than your backyard, if you want to extend that secure feeling longer into the night.

Today's controllers make landscape lighting for security easier than ever — you can control everything from your smartphone.
Need Landscape Lighting Installation in Central Florida? Trust Ground Source
Chase away those monsters hiding in your holly hedge with home security lighting that will make them head for the hills.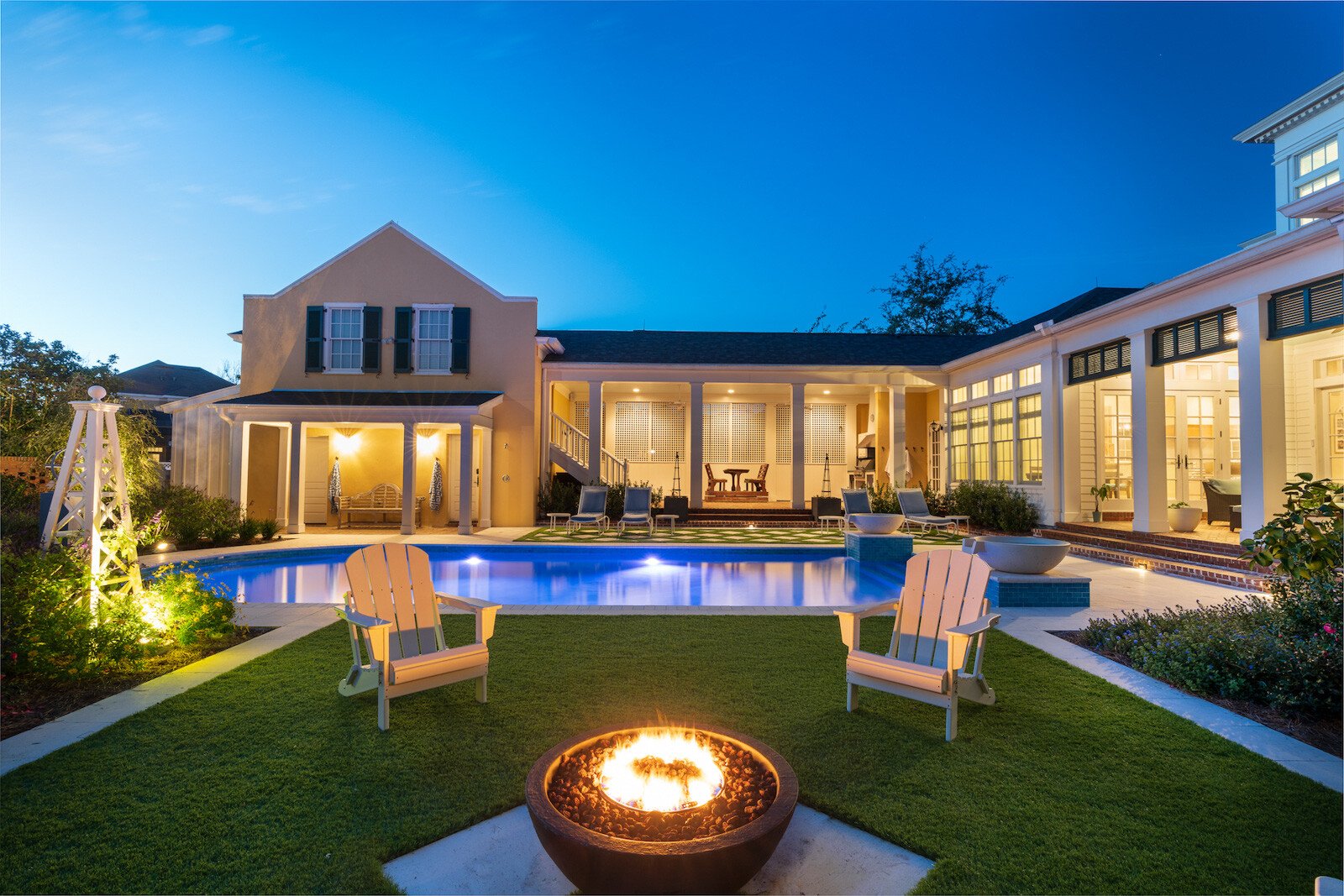 We're landscape lighting experts, but our skills don't stop there. We're with you every step of the way as you plan your perfect outdoor space.

Sod, irrigation, landscape design: Let us transform your yard from an embarrassing eyesore to a place you spend every spare minute.

Are you ready to enjoy the vibrant, impressive yard you've always wanted? Request a quote today! We'll help you review your options and then transform your property.