If you're sitting on a patch of dirt in your backyard, perched on a wobbly busted lawn chair, you're probably pondering a landscaping re-do. There's definitely room for improvement, right?

Daydreaming about an elegant paver patio and a carpet of fresh green sod? Imagining the family happily gathered around a flickering fire pit toasting marshmallows?

What will it take to make it happen? How much do backyard renovations cost?

You might want to start the landscape budget planning before the last leg gives way on that lawn chair.
How Much Do Backyard Renovations Cost in Central Florida?
Not surprisingly, there's a huge price range in landscaping projects. Prices vary widely, based on everything from size and materials involved in your project to obstacles on your property that affect installation.

Your Central Florida landscaping company can help with your landscape budget planning, giving you a good cost estimate on your exact landscaping project.

But a quick guideline on how much to budget for your Central Florida backyard renovation costs? The American Society of Landscape Architects suggests to start with 5 percent to 10 percent of your home's value. (We'll leave the math up to you.)

How does it break down? Here's a look to get you started:
Let's Start with a Patio
Do your backyard dreams start with a patio? Nice choice. A peaceful place to start the day with coffee and a chat with the neighborhood squirrel. An impressive stage to host the family gatherings everybody will remember years from now. Why not start your landscape budget planning here?
Naturally, cost for a paver patio in Central Florida can vary widely, based on several factors.

The typical paver patio cost starts at about $9 per square foot. What makes the price increase? Lots of things, from the type of pavers you choose to how accessible your yard is to the amount of curves in your design. (Curves involve more labor, which boosts the cost.)
Next Up: You Need a Fire Pit (Trust Us)
Maybe you think a fire pit is a luxurious extra, an add-on that may or may not make it on the backyard landscape renovation list.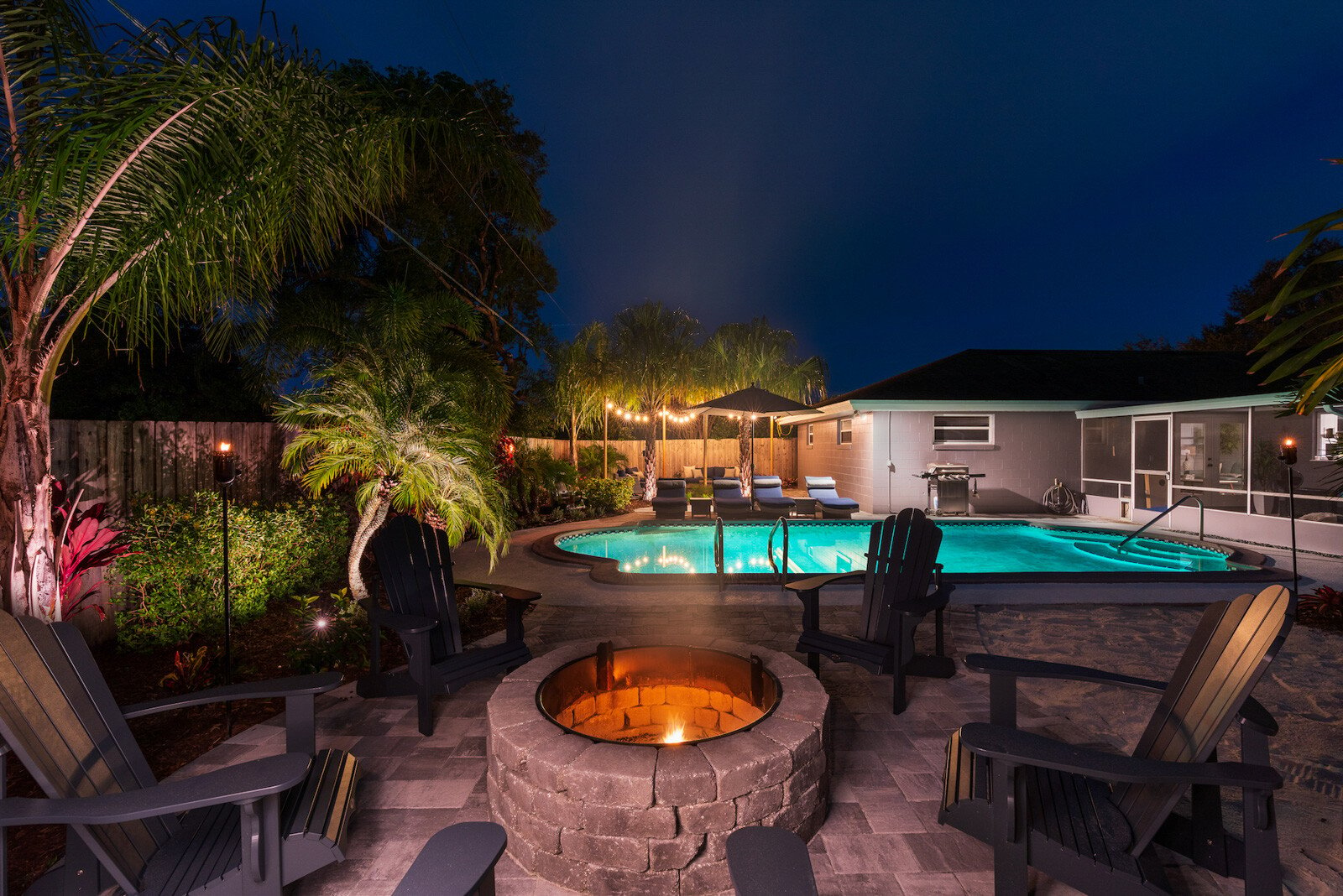 You'll love it. It's the place everybody gathers after a swim, after the cookout, after the kids go to bed.

The cost typically ranges from about $1,560 for a wood-burning pit of concrete blocks to as much as several thousand dollars for a gas-fueled fire pit, depending on how fancy you get and whether you need to run a gas line.
Backyard Renovation Costs: A New Sod Lawn
Maybe we were wrong when we said your backyard landscape renovation starts with a patio. It might just start with a luxurious carpet of green that instantly makes your whole home look so much better.

At Ground Source, sod cost per square foot ranges from .85 to $2.50, including removal of your existing grass, the new sod, delivery, and installation.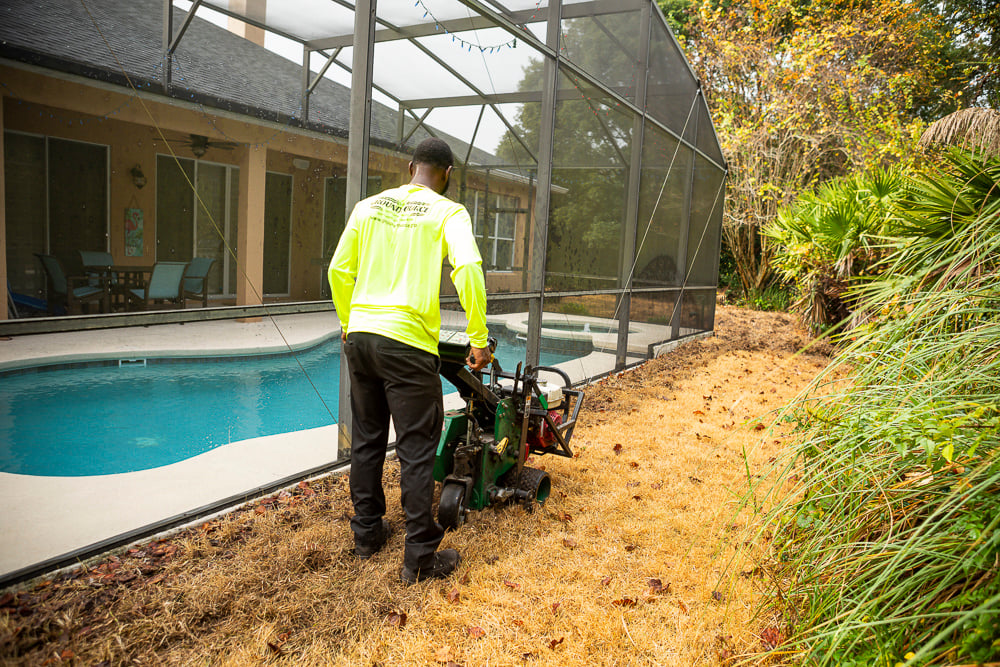 Not too picky? Bahia grass is at the low end, as it's not the highest quality grass. But its wilder, pasture-like look requires little maintenance.

You'll pay more for popular beauties like St. Augustine and Zoysia, both homeowner favorites for color and adaptability.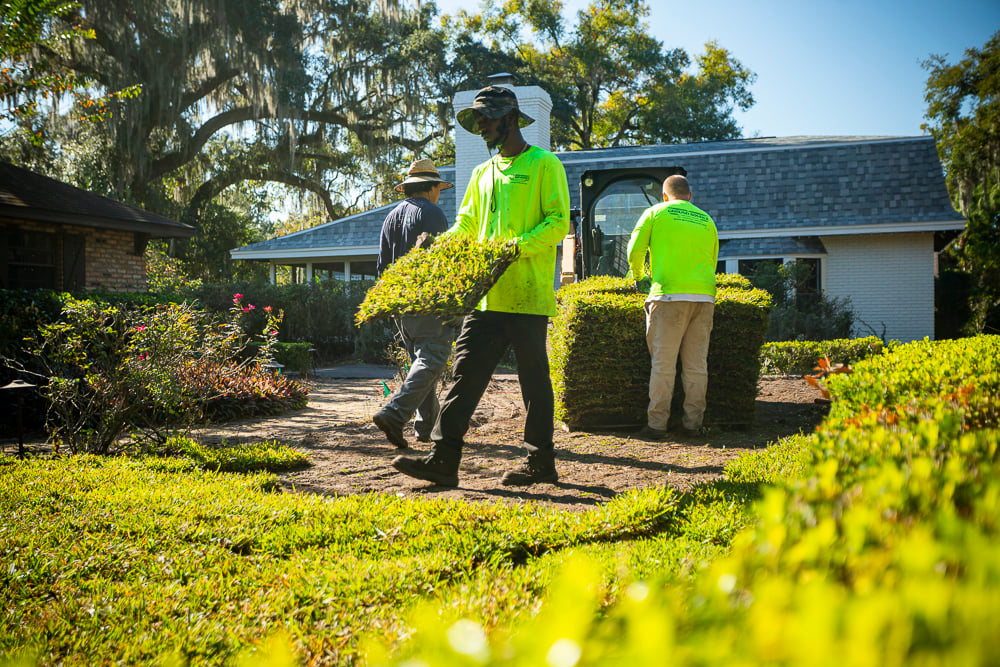 Remember, you get what you pay for when it comes to quality sod. You don't want the cheapest sod.

A higher price can mean the grower and/or installer has invested in quality that you'll appreciate in your healthy new lawn, including using expensive sod webworm prevention to keep the sod free of those damaging pests.
Landscape Budget Planning: Irrigation
That emerald green lawn won't stay that way without proper irrigation. Welcome to your new irrigation system.

A small sprinkler system can start at about $1,300 but the basic sprinkler system cost for a four-zone system is about $3,000. That's enough to offer thorough, targeted watering for your entire yard.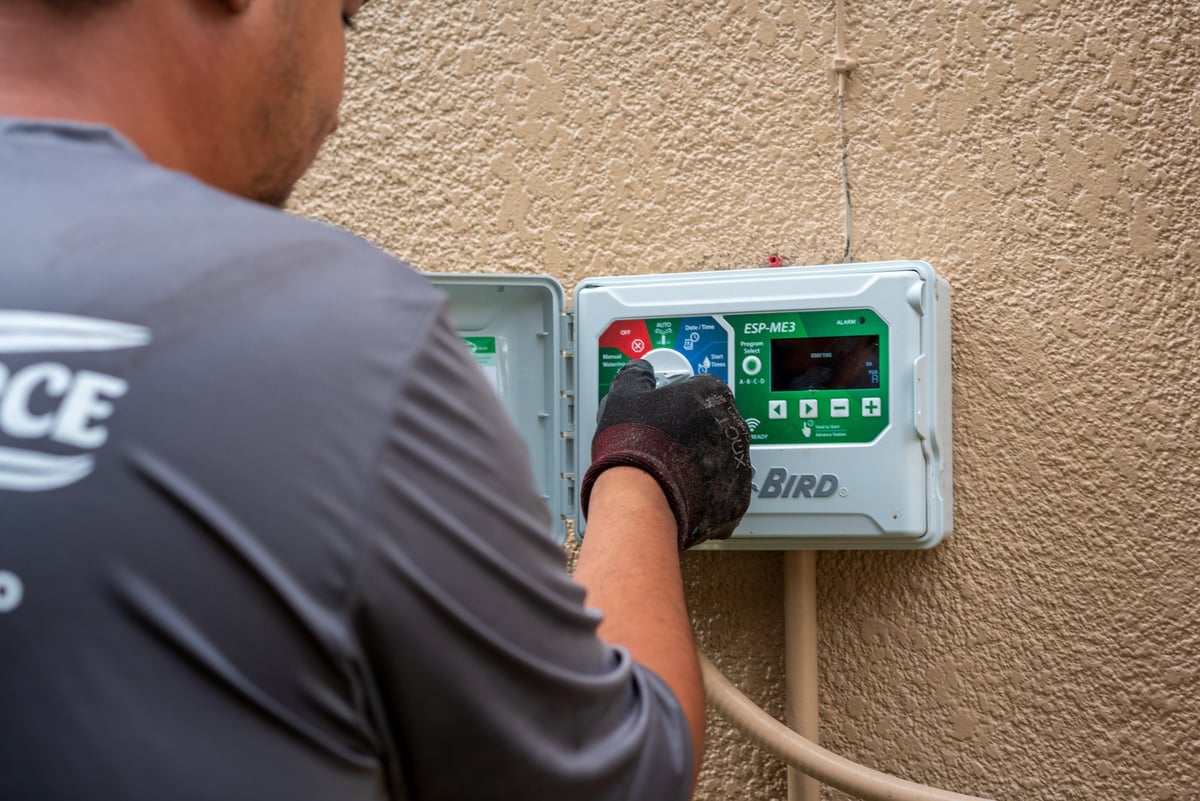 That price includes everything from permitting, controller, and rain sensor to sprayers and rotors for turf and plant beds.

As with most anything, you can add extra features for an additional cost, from a flow control sensor to a WiFi controller. Add-ons typically cost a few hundred dollars.
The Perfect Plants
Fragrant Asiatic Jasmine. Stunning blue Lily of the Nile. Bright yellow Gold Mound Duranta. Palms, palms, palms.

So many great plants in Central Florida — and they're a key part of your landscape budget planning.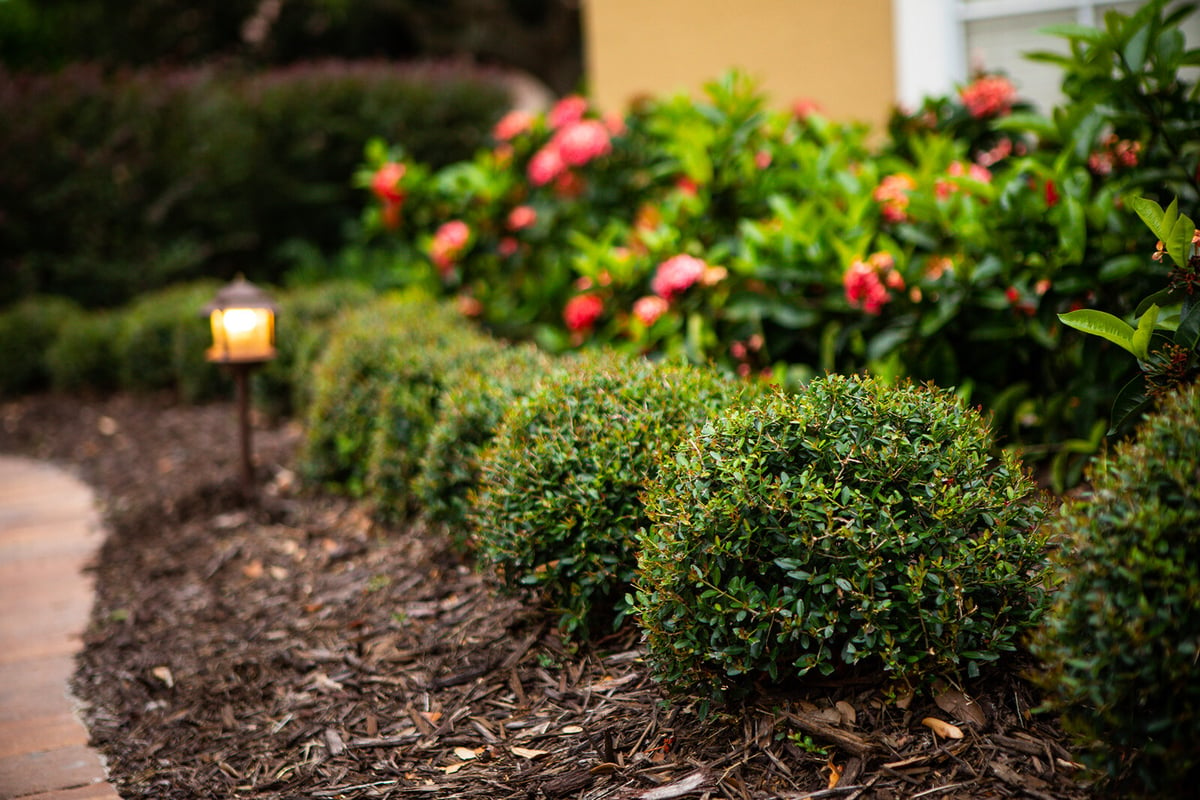 Lots of factors affect the price of landscape plants, from the number you need to the size and variety of the plants. You really need a consultation with a landscape designer to narrow it down. No two yards are the same.

But plan on at least $2,000 for a small, starter plant bed. That price can increase to $20,000 or higher for a large yard with many trees and plants.
Lighting Up Your Great New Landscaping
Things are really starting to shape up! Perfect patio, fresh new lawn, beautiful plants, cozy fire pit.

Why leave it all in the dark?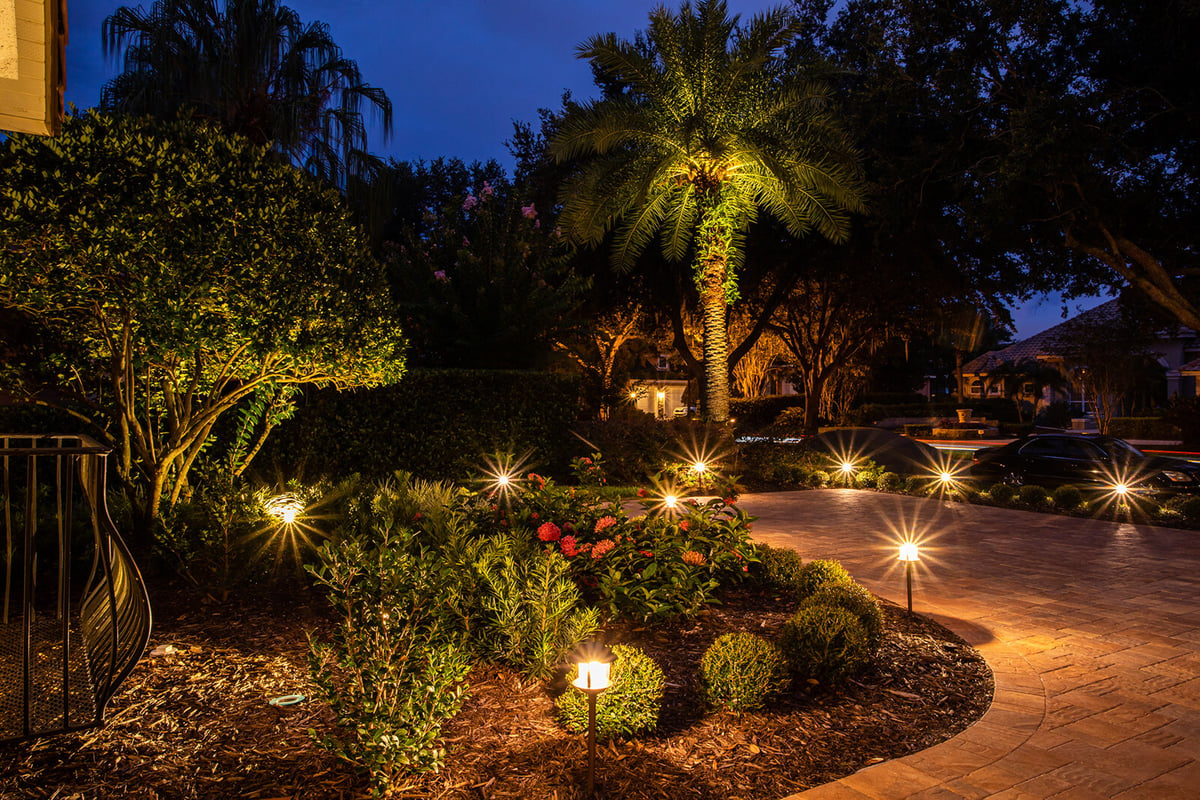 The average cost for professional landscape lighting in Central Florida is between $2,500 and $5,000.

That's for a package that includes a transformer, five or six lights, LED bulbs, and 200 feet of wire — all high-quality components.

Of course, you can pay more. The sky's the limit, really. Some homeowners want elaborate lighting with color-changing displays to dazzle the neighbors that can cost $20,000 or more.
Planning Your Landscape Budget
If dollar signs are circling around your head like an overwhelmed cartoon character, take a deep breath.

Then take a look at these landscape budget planning tips:
What Will You Use Most?
This takes a bit of deep thought. If you're still sitting out back in that wobbly lawn chair, put your feet up on a cardboard box and ponder:

Will you spend all your time on an outdoor patio? Or do you really want a stunning view you'll see from inside through your living room window?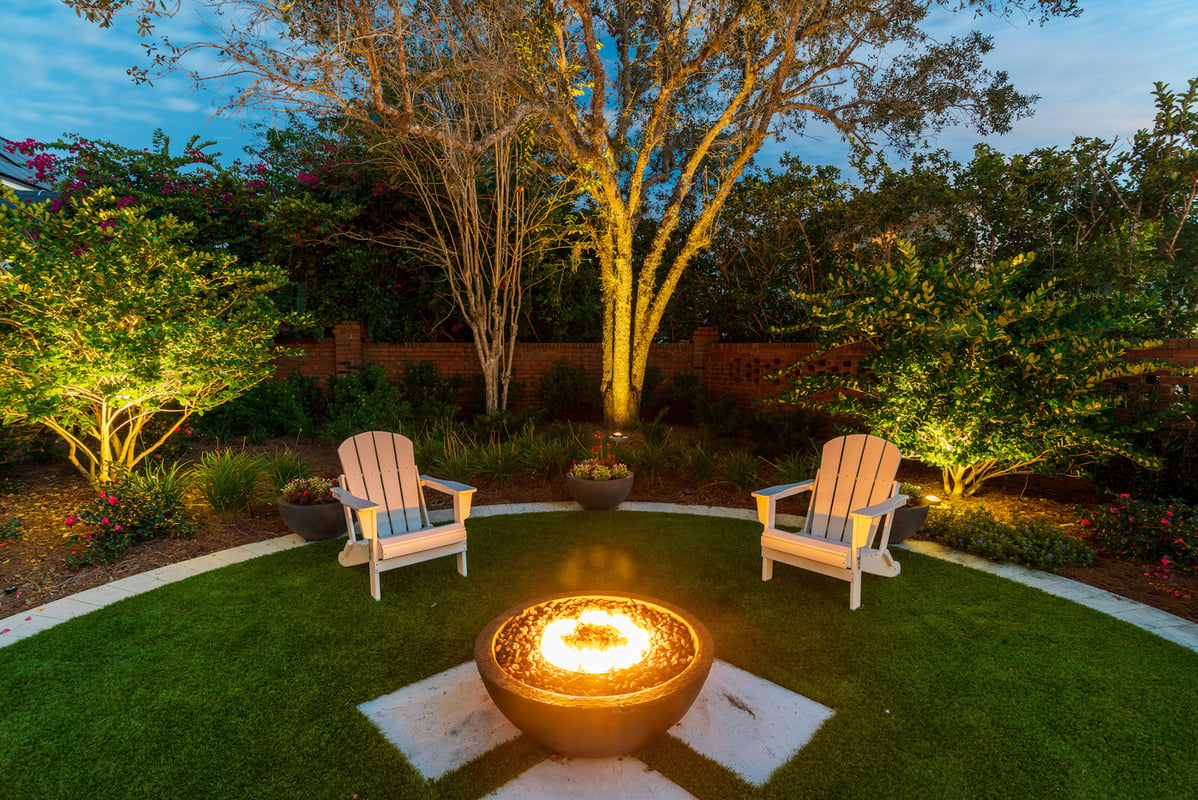 Do you want to host all the family reunions? Or do you just want a cozy retreat for morning coffee and yoga?

Your list of priorities will help you steer money to your most-wanted elements as you do your landscape budget planning.
Bump the Budget a Bit
It's smart to pad your landscape planning budget a bit for unknown situations that pop up (good advice for any contractor bid) from repairing sod damaged by construction equipment to adjusting irrigation zones to dealing with possible grading issues. A stump might need grinding. A fence panel might have to be replaced. The price of materials might suddenly increase. Stuff happens.
Chat with Your Landscape Designer
They know all about backyard renovation costs and can help you understand where the money goes — and sometimes it goes to places you can't even see, like important drainage issues or amending your soil so your plants will thrive.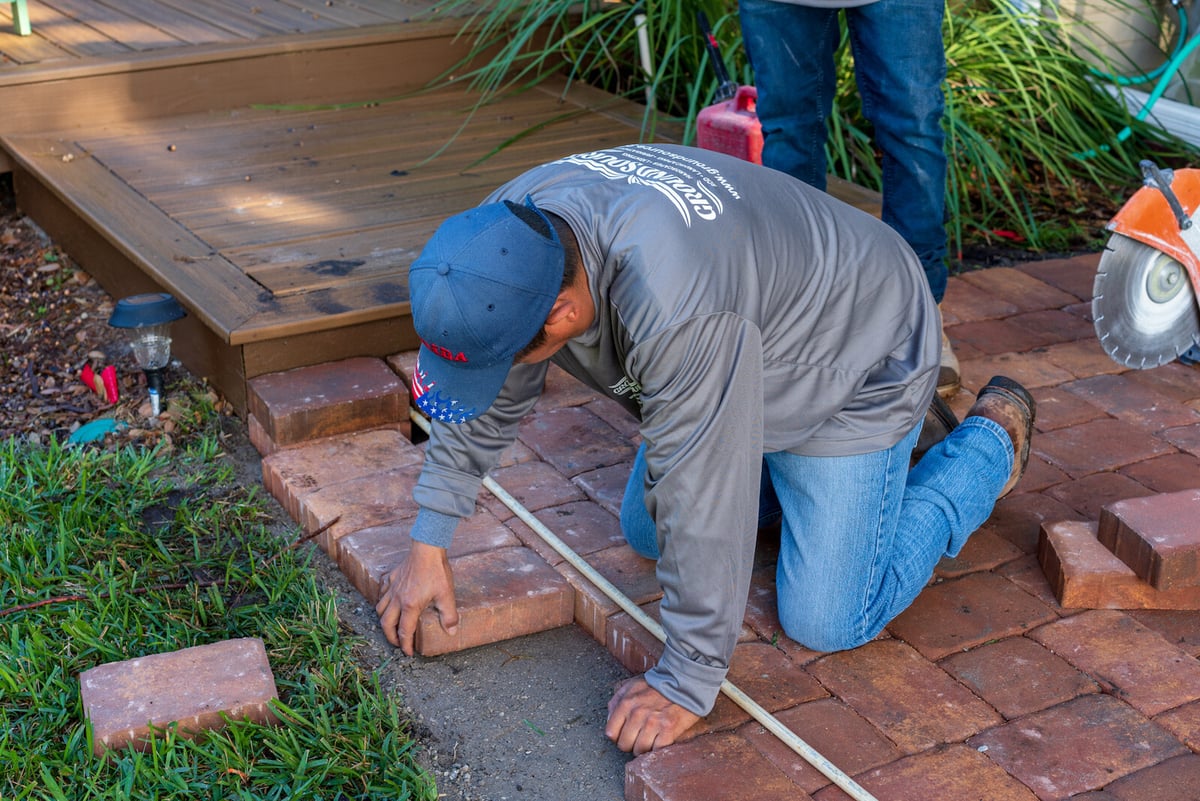 You Don't Have to Install Everything at Once
Your wallet might prefer you work with your landscape designer to complete the landscaping in sections, over time.

They'll know what order will work best to complete each section of the landscape.
Landscape Budget Planning? Trust Ground Source in Central Florida
This is exciting, right? Sure, you might be sitting in a rusty lawn chair now, but just imagine the possibilities!

We can't wait to help you get started.

We're landscape design experts in Central Florida, but our skills don't stop there. We're with you every step of the way as you plan your perfect outdoor space.

Sod, irrigation, landscape design: Let us transform your landscape from an embarrassing eyesore to a place you spend every spare minute.

Are you ready to enjoy the vibrant, impressive landscape you've always wanted? Request a quote today! We'll help you review your options and then transform your property.