If there's a geyser in your front yard attracting tourists with cameras, you probably have an irrigation system leak. (You should at least charge some sort of admission while you wait for the irrigation repair company to show up.)

But detecting a leak in your irrigation system isn't always that easy. Leaks can be hidden, even sneaky.
The problem could be several different things — a cracked line, a worn-out valve diaphragm, a broken irrigation head. Also, some of your irrigation system's components are underground, which complicates things.

Before you start digging around in your yard with a shovel (actually, please don't do this) check out these signs of an irrigation leak:
How to Find a Leak in Your Irrigation System?
It takes some detective work:
Check Your Sprinkler Valves
Head out to inspect your valve boxes. They should be dry. If they're wet, check them carefully for worn parts, loose wiring, or water leaking out between damaged fittings. Your problem could be here.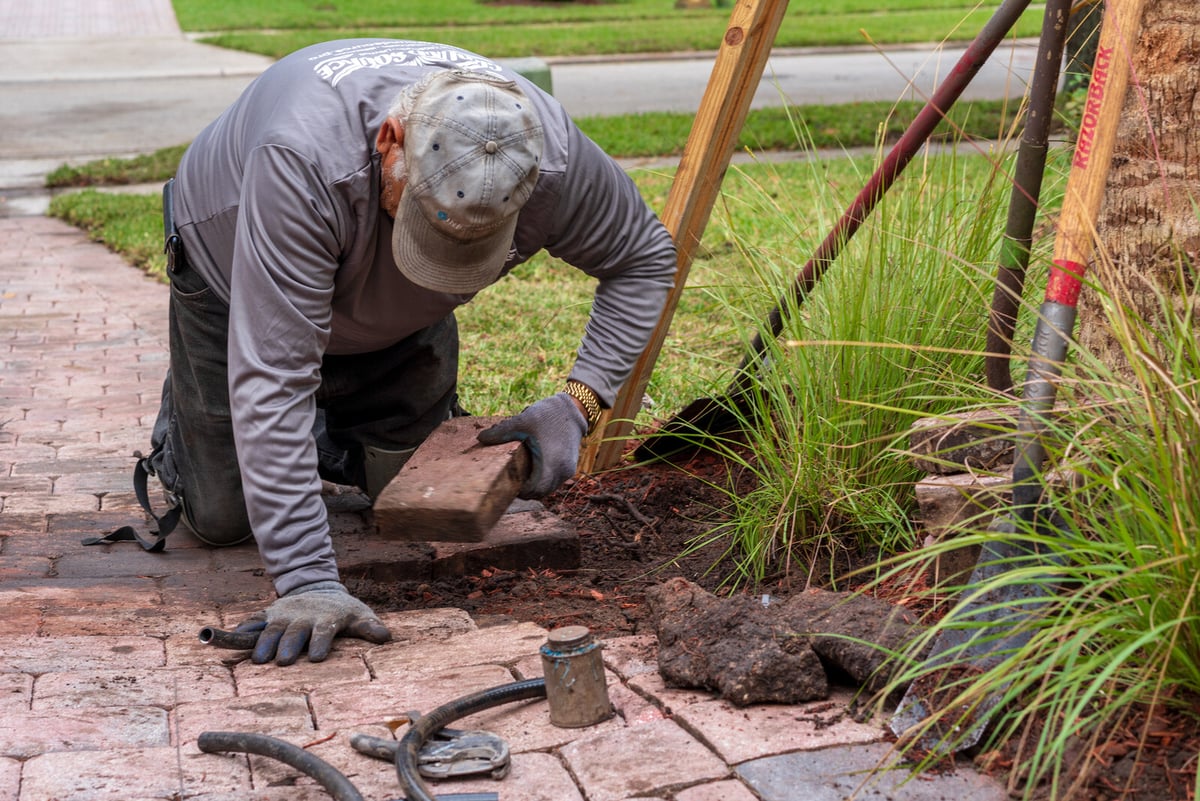 Turn on Your Zones, One by One
You're looking for several clues here to find an irrigation leak:
Water geysers. These are pretty obvious — tall spouts of water that probably mean missing or broken spray heads.


Floods around the base of a sprinkler. An older valve might not be shutting off properly, especially if several sprinklers in the same area are leaking.


Water spraying out between sprinkler heads. This sign of an irrigation leak could mean a broken underground line.


Flooded areas between sprinklers. Sounds like a slow, steady leak in an underground line.


Spurts of water at the base of a sprinkler. This could be a broken seal where the nozzle meets the supply line underground.
Signs of an Irrigation Leak: Check Your Sprinkler Heads
Are there any heads that don't spray properly or have low water flow? Your leak might be in a water line somewhere between a working sprinkler head and several non-working ones, especially if that area stays wet.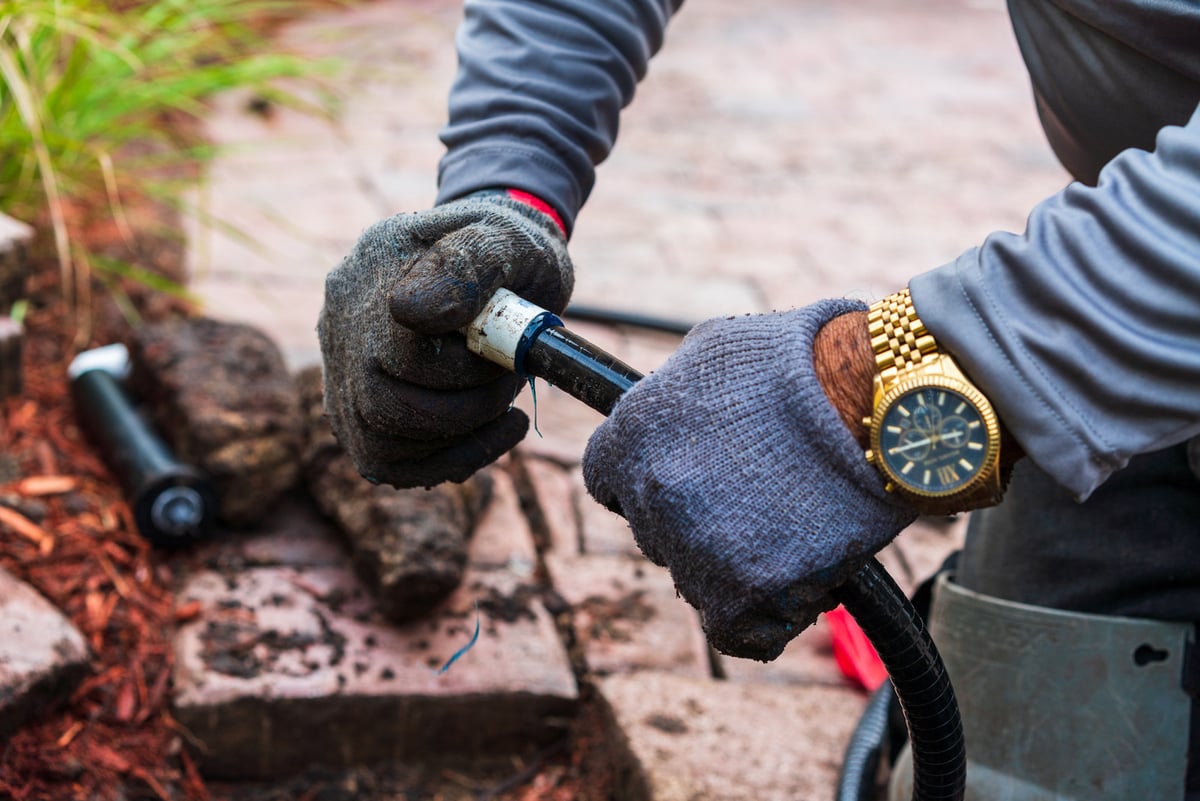 Is It Leaking When the Sprinkler System is Turned Off?
Yes, this actually happens.

Find an irrigation leak by looking for wet spots — areas of your lawn that are continuously wet or excessively wet after or between watering cycles.

You might have leaking valves. The valves in your irrigation system are like faucets that turn the water on and off. Like a faucet, they can leak.

Maybe debris is caught in the mechanism that operates the valve. Or maybe a valve is just old and needs to be replaced. Valves work hard out there. They don't last forever.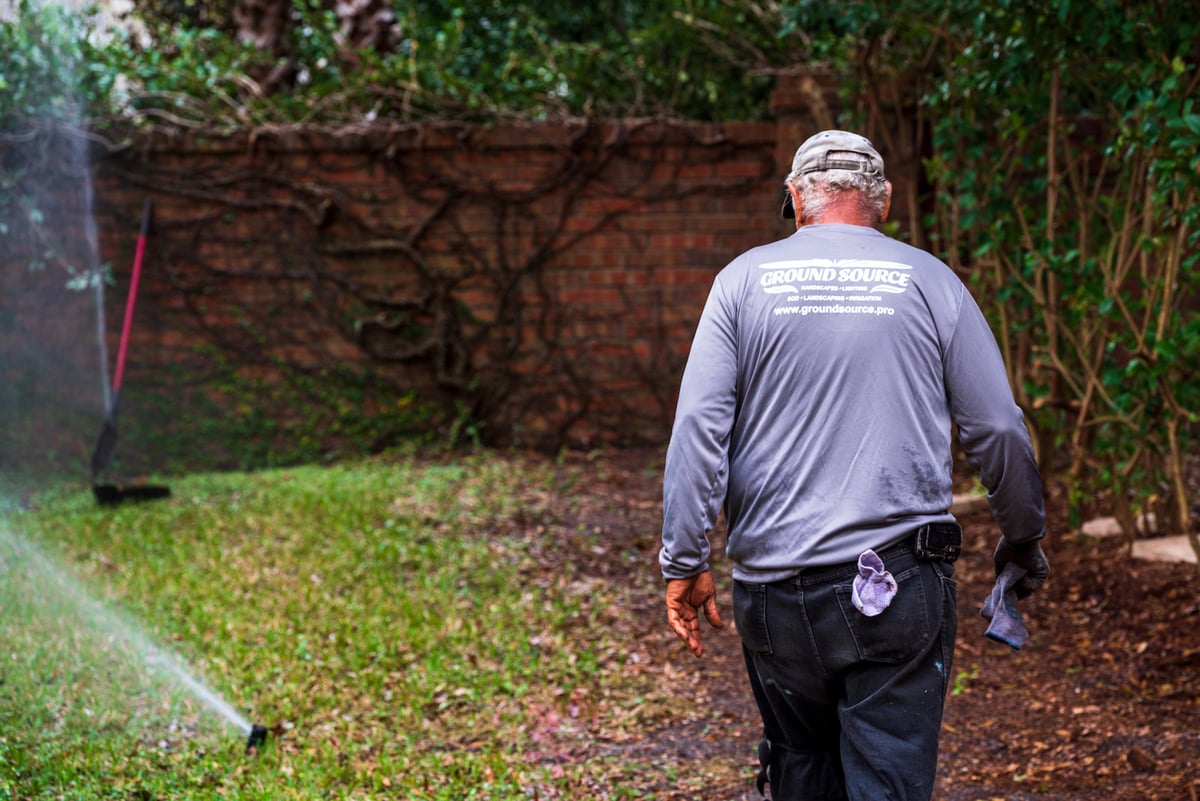 Or it could be low-head drainage. This means water is draining out of the lowest head in your sprinkler system after it's done watering. It's a top reason for why your sprinkler system is leaking when it's off.

This is a problem if the water is always puddling in a low area of your yard, or if it streams across a walkway or your driveway.

Irrigation technicians can make adjustments to your leaking sprinkler system, or install check valves to prevent low head drainage.
Don't Neglect Irrigation Maintenance in Central Florida
Minimize leak issues in the first place by taking good care of your sprinkler system.

Schedule regular irrigation inspections so technicians can find irrigation leaks and spot the little issues that can lead to bigger problems later, from cracked lines and leaky valves to clogged nozzles or broken spray heads.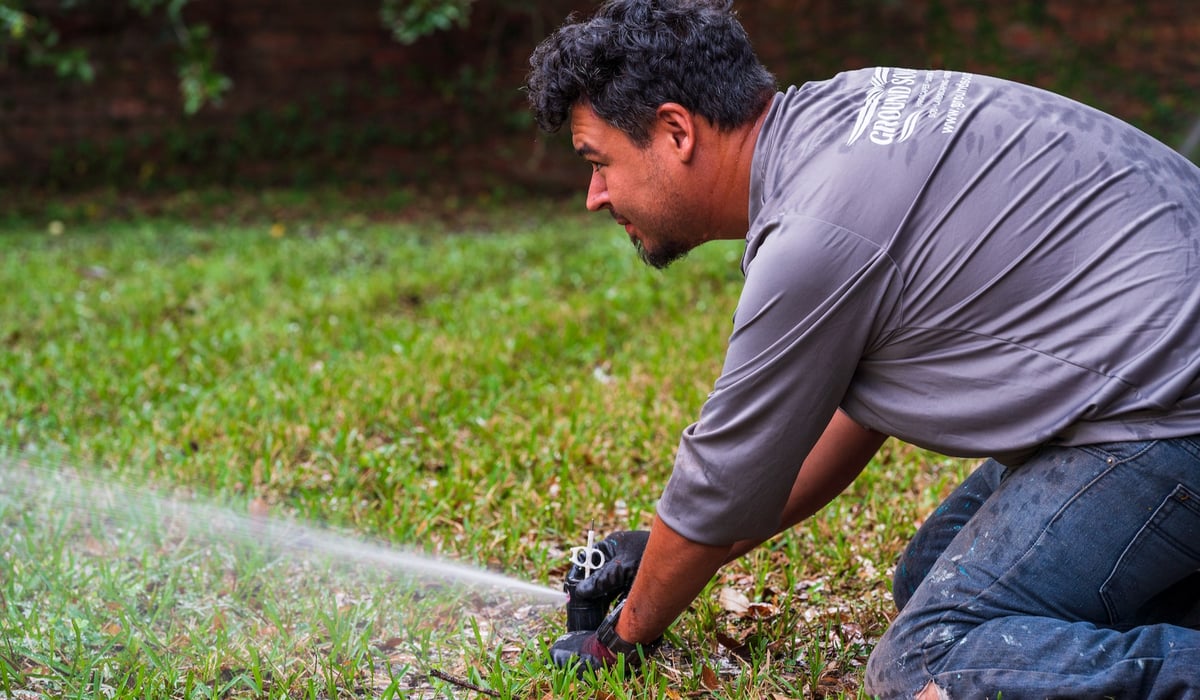 Regular sprinkler system inspections keep your system running smoothly and efficiently, keep your lawn healthy, and save you money.

How to find a leak in your irrigation system? Leave it to the pros, who can find it and fix it before it gets worse and wastes a lot of water, and money.
You Know You Have a Leak — Now What?
Sure, you could strap on your tool belt and hit YouTube videos to try to fix the leak yourself.

But don't feel bad if you realize you're in over your head. (Or if you don't have a tool belt.)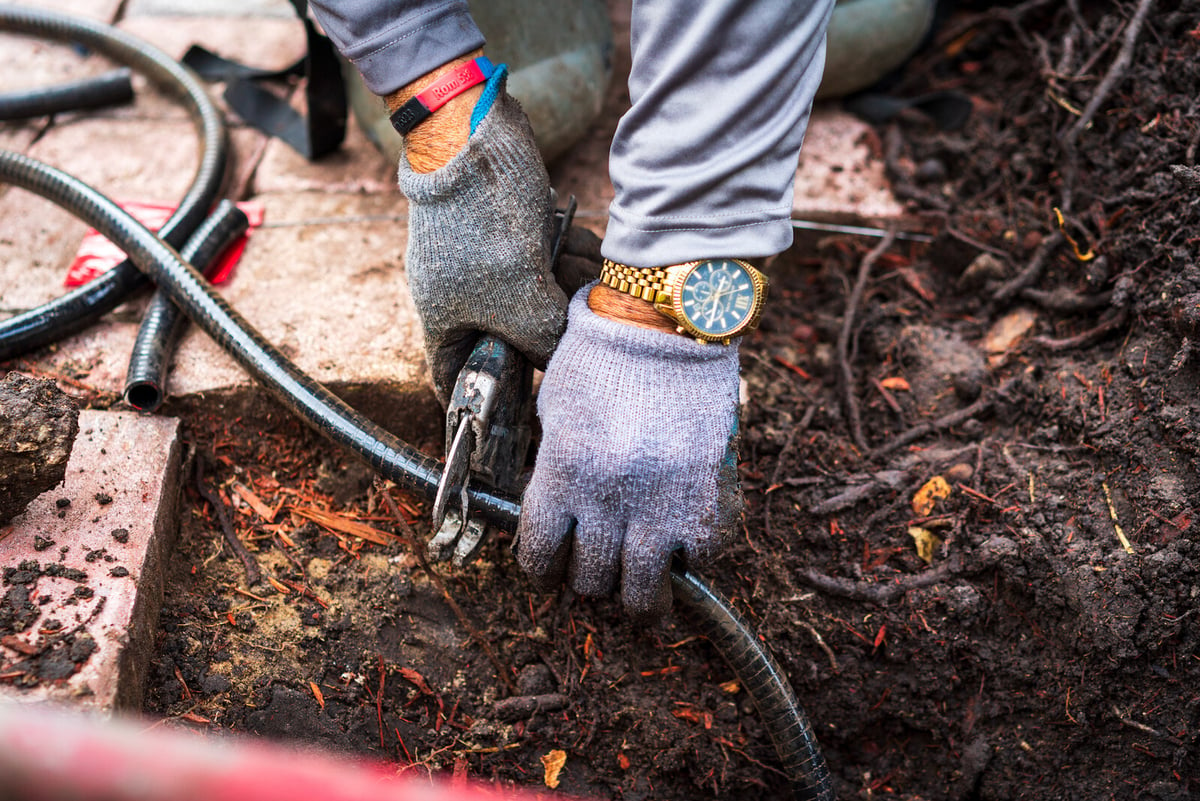 Do you know how to fix a broken sprinkler valve? Or a leaky line? First, you have to figure out what's wrong with your sprinkler system in the first place.

Chances are, you won't have replacement parts in your garage. This might take three or four trips to the store.

Why not leave it to Central Florida irrigation maintenance pros?
Signs of an Irrigation Leak? Trust Ground Source
You want your Central Florida property to look great, feel welcoming, and be healthy and thriving.

A dead lawn and wilted plants isn't exactly what you had in mind. Make sure your irrigation system is at the top of its game.

Maybe that means expert irrigation system repair. Or it might be time to start over with a new one. Let us help you figure it out.

Lots of homeowners trust us for their irrigation installation in Central Florida, and we love transforming lawns that way.

But then, you can count on us to stick around, for important routine Central Florida irrigation maintenance as well as any irrigation repair needs that pop up.

We've got you covered — and your landscaping expertly watered. All you have to do is relax on your front porch and admire the lawn.

We're irrigation experts, but our skills don't stop there. We're with you every step of the way as you plan your perfect outdoor space.

Sod, irrigation, landscape design: Let us transform your yard from an embarrassing eyesore to a place you spend every spare minute.

Are you ready to enjoy the vibrant, impressive yard you've always wanted? Request a quote today! We'll help you review your options and then transform your property.