Nothing against your neighbors, but some days you just want a little privacy.

Maybe you want to weed the garden in your pajamas. Or practice your new yoga moves without an audience. Or play air guitar without the kids next door laughing at you.

You're too tired to build a fence. But the right plants can offer just the privacy you need.

Eric Frisch, landscape designer at Ground Source, shares his favorite trees and shrubs for privacy — and a few privacy planting tips.
Shrubs for a Privacy Fence
Sturdy hollies, graceful bamboo, the stunning foliage of Copperleaf — there are lots of shrubs for privacy that bring other great qualities to your landscape, too.
Eagleston Holly
The Eagleston Holly has a dense canopy perfect for privacy. It grows about two feet per year, topping out at 20 feet tall and 14 feet wide.

It's a beauty, too, with shiny, medium green leaves and clusters of bright red berries throughout the fall and winter.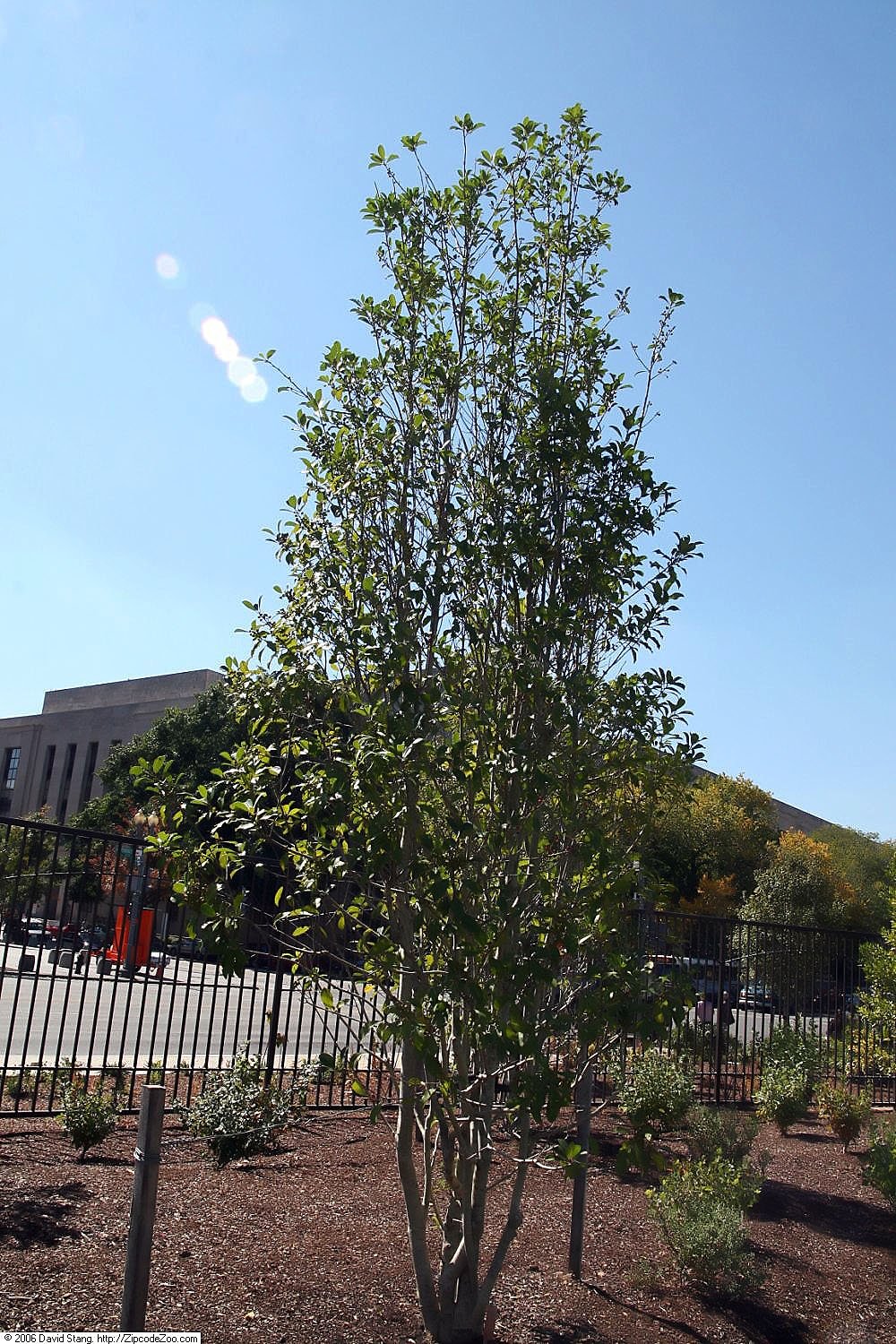 Oakleaf Holly
This holly named for the shape of its leaves will reach a height of 14 feet. Its eight-foot spread makes it ideal for evergreen hedges or planting in mass for screening. But it's pretty enough to be a specimen plant, with foliage that emerges bronze to burgundy in spring and matures to emerald green.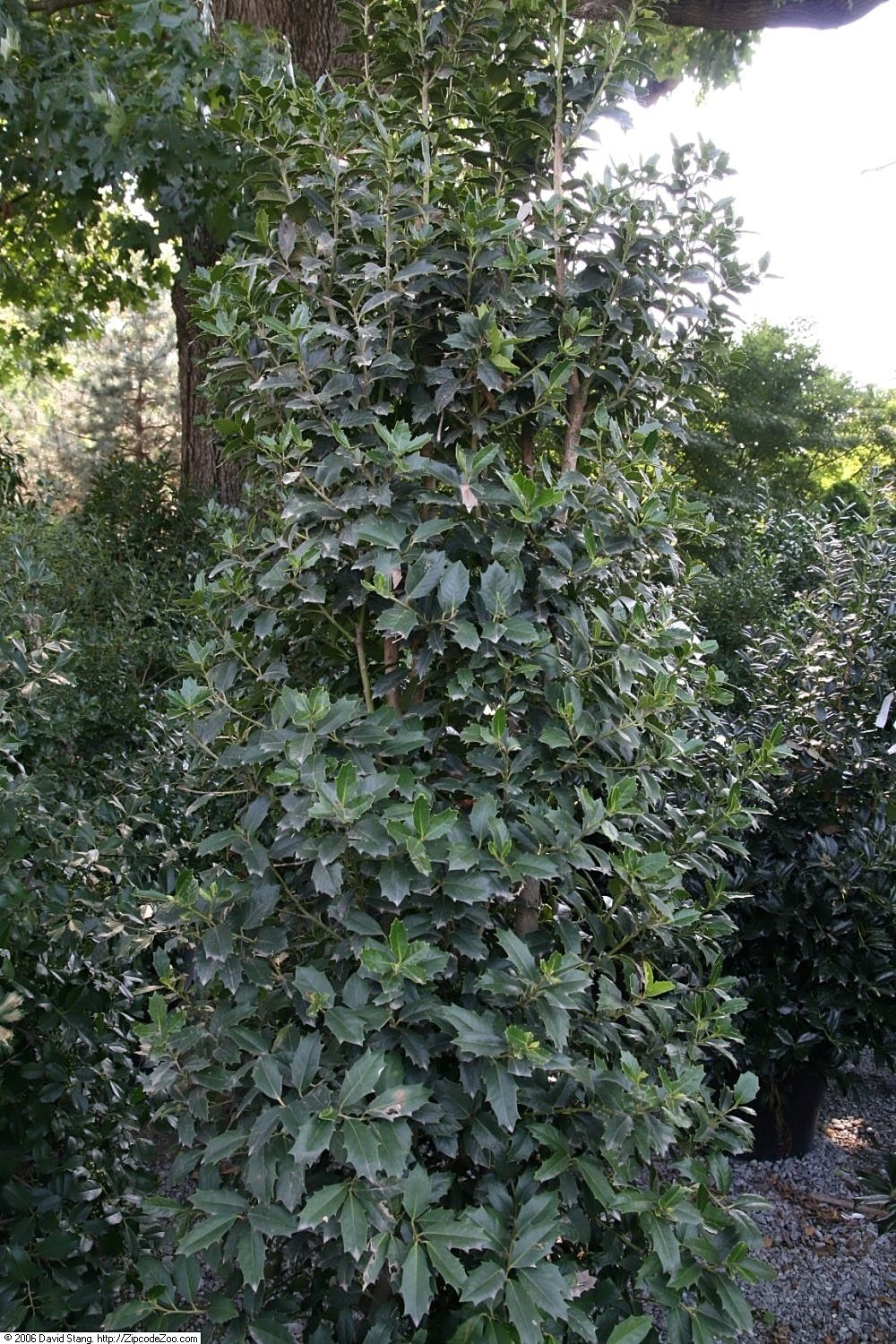 Bottlebrush
This striking plant isn't the fastest grower, but makes a nice screen if you're not in a hurry.

Their showy red flower spikes attract nectar-feeding birds. Cue the hummingbirds.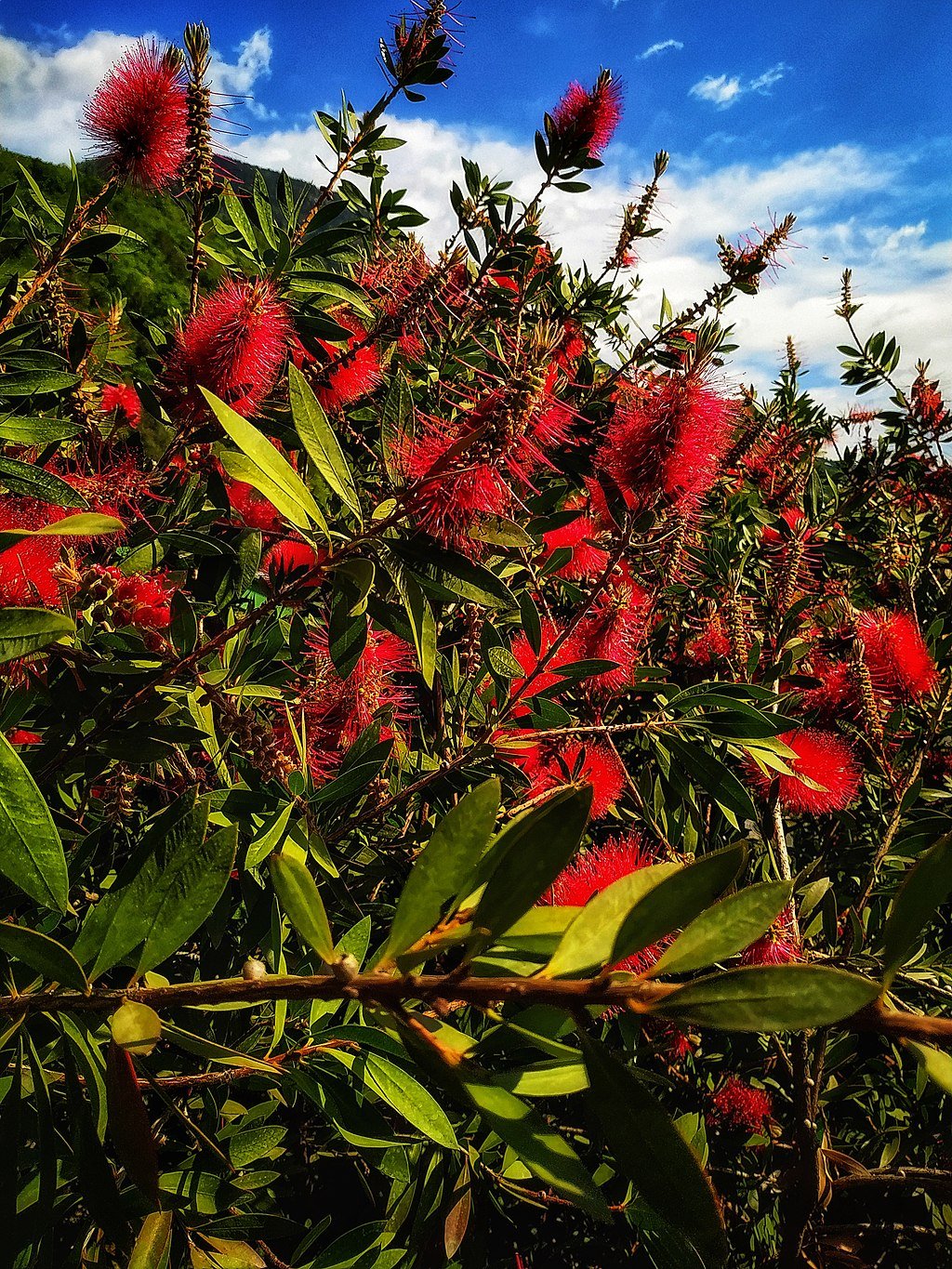 Copperleaf
Want stunning, colorful foliage with your privacy shrubs? Copperleaf offers a kaleidoscope of color, and it's a fast grower.

They can grow to 10 feet high and just as wide, but they can be kept to any desired height with just a little trimming.

The vibrant leaves create a dense privacy screen and can be pink, green, white, red, maroon or a combination of all of the above.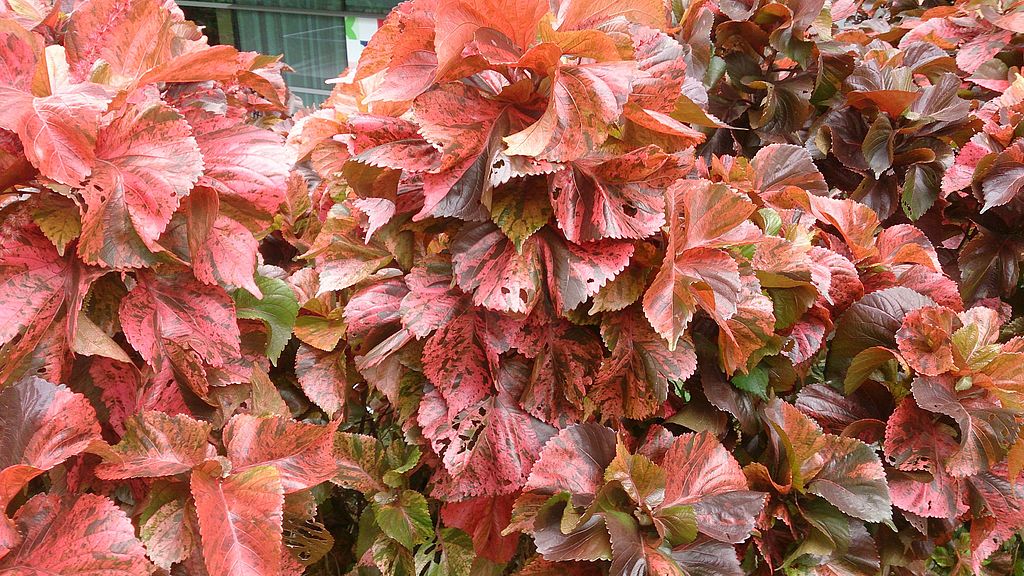 'Graceful' Clumping Bamboo
First, an important note about the two different types of bamboo: invasive and non-invasive.

Invasive bamboo is also known as "running bamboo" and spreads like crazy. It's really hard to contain and it's best to avoid this renegade.

Non-invasive bamboo, also called "clumping bamboo," grows in tightly formed clumps up to 5 feet in diameter. This type is most commonly used for privacy fences and screens, as it's easily maintained.

'Graceful' bamboo is a great pick, creating a dense privacy screen in just one season.

Easy to maintain and cold hardy, it can reach heights up to 25 feet tall within 2 to 3 years.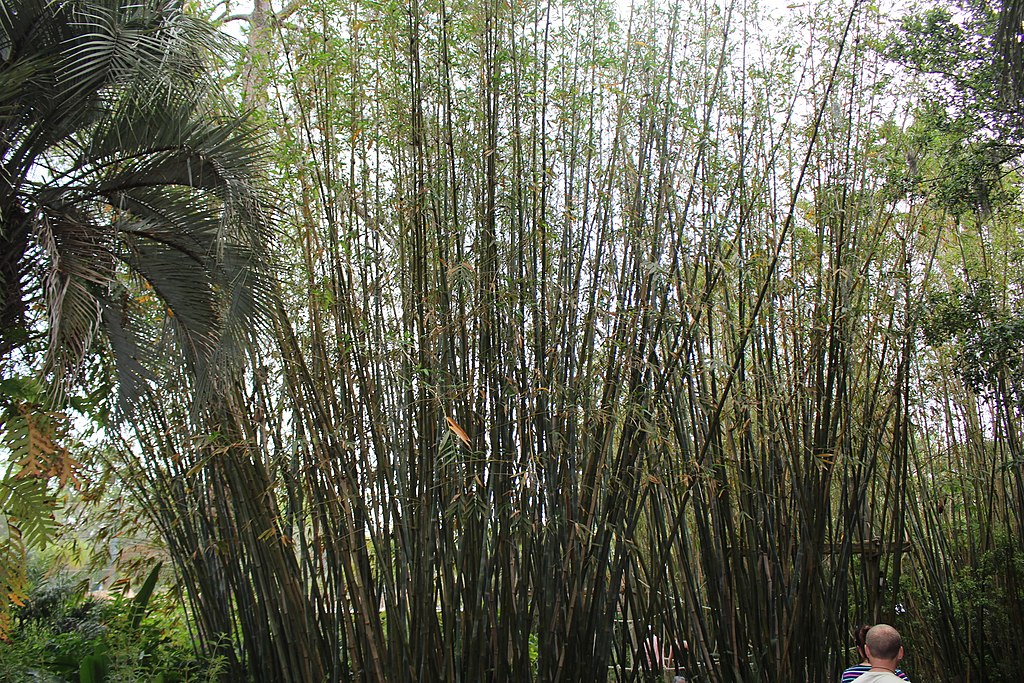 Wax Myrtle
An inexpensive fast grower, Wax Myrtle isn't the most beautiful plant in the world, Frisch says, but with dense, fragrant foliage and a growth rate of up to five feet a year, it's a solid shrub for privacy hedges.

It only reaches 15 to 20 feet at maturity, unlike other fast growers that reach enormous heights.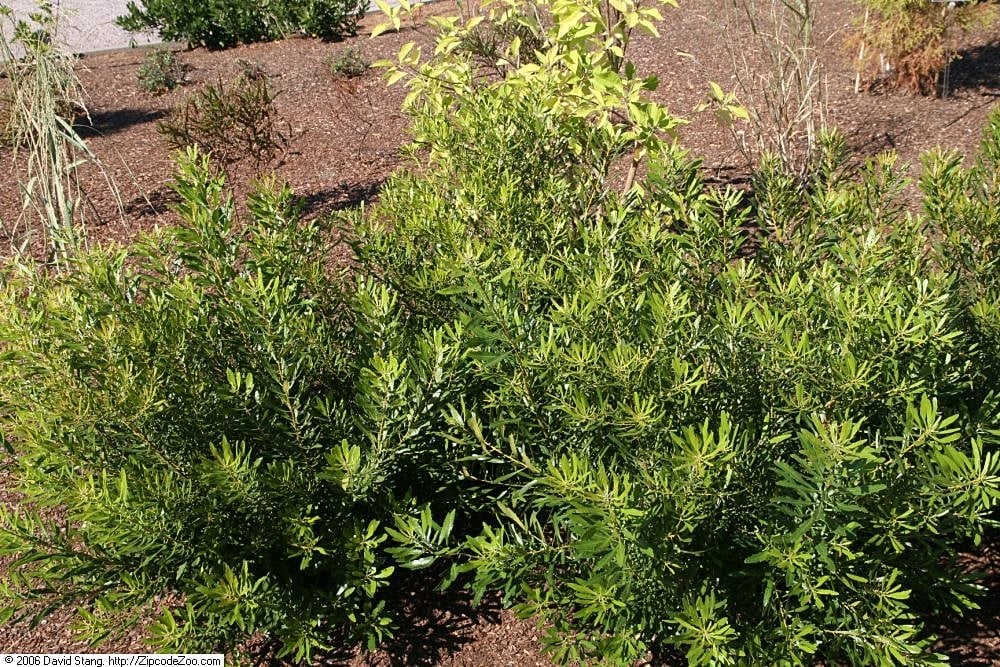 Sweet Viburnum
A sturdy hedge with sweet-scented white blossoms, this is a hugely popular shrub for privacy.

Keep it manicured if you like the clipped, tidy look, or only occasionally trimmed for a more rounded, natural look. Spaced 3-4 feet apart, they'll create a dense wall of green.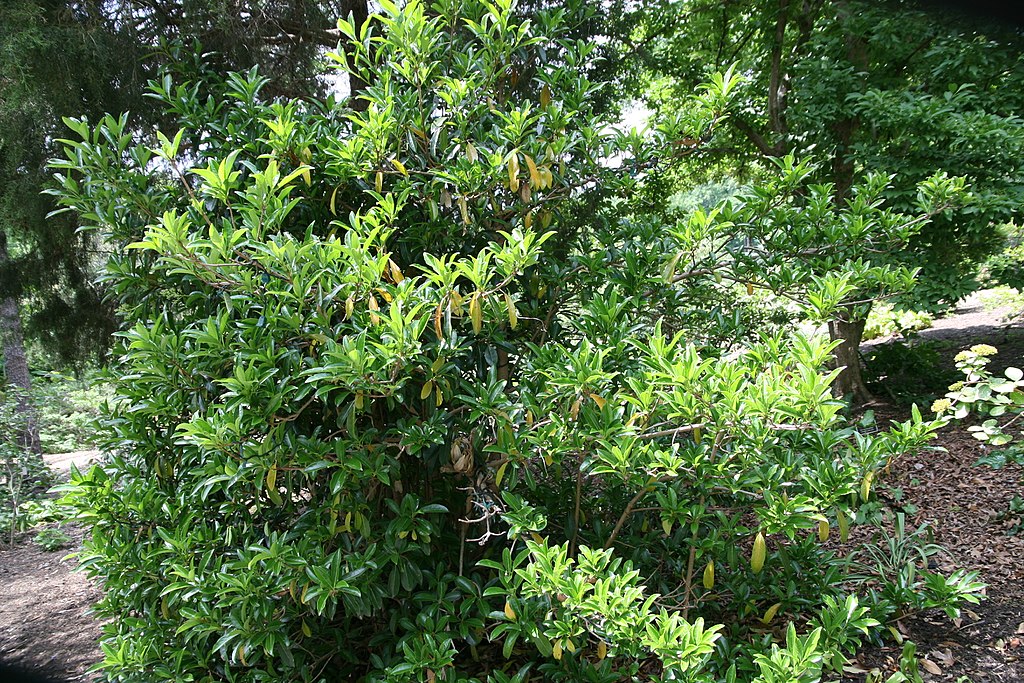 Podocarpus
If you need a narrow privacy hedge, 24-36 inches wide, podocarpus is a great choice. But you'll need a bit of patience, Frisch says — it takes a while for the soft, fine-textured foliage to get thick enough for screening.

But given enough time, these shrubs become thick, luxurious, and large enough to work as privacy hedges or attractive screens to camouflage unsightly things around the house.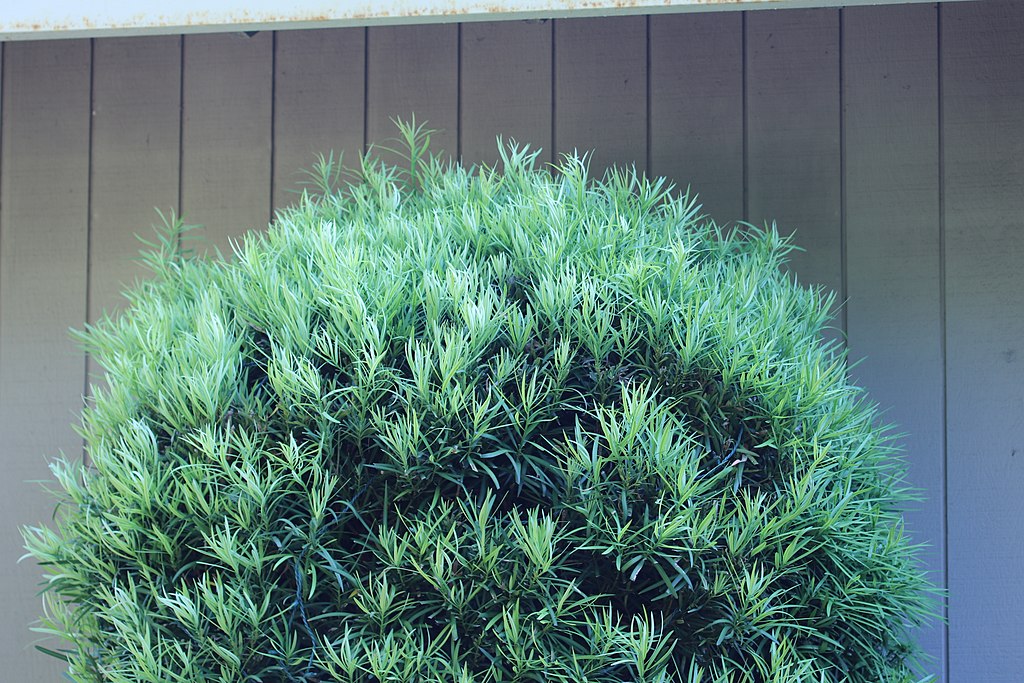 Trees for a Privacy Fence
Partial to palms? A sucker for cedars? Joyful about junipers? Trees for privacy come in all types.
Areca Palm
The soft, fine-textured fronds of this palm are full and dense, creating a spectacular privacy screen when planted as a hedge row. They have a maximum height of around 20 feet tall and form dense clumps.

Be aware these palms are hungry. They need frequent fertilization — at least three times a year — to keep from developing a yellowish hue.

Though these palms are considered self-cleaning, you'll probably want to trim off yellowed or browned fronds occasionally.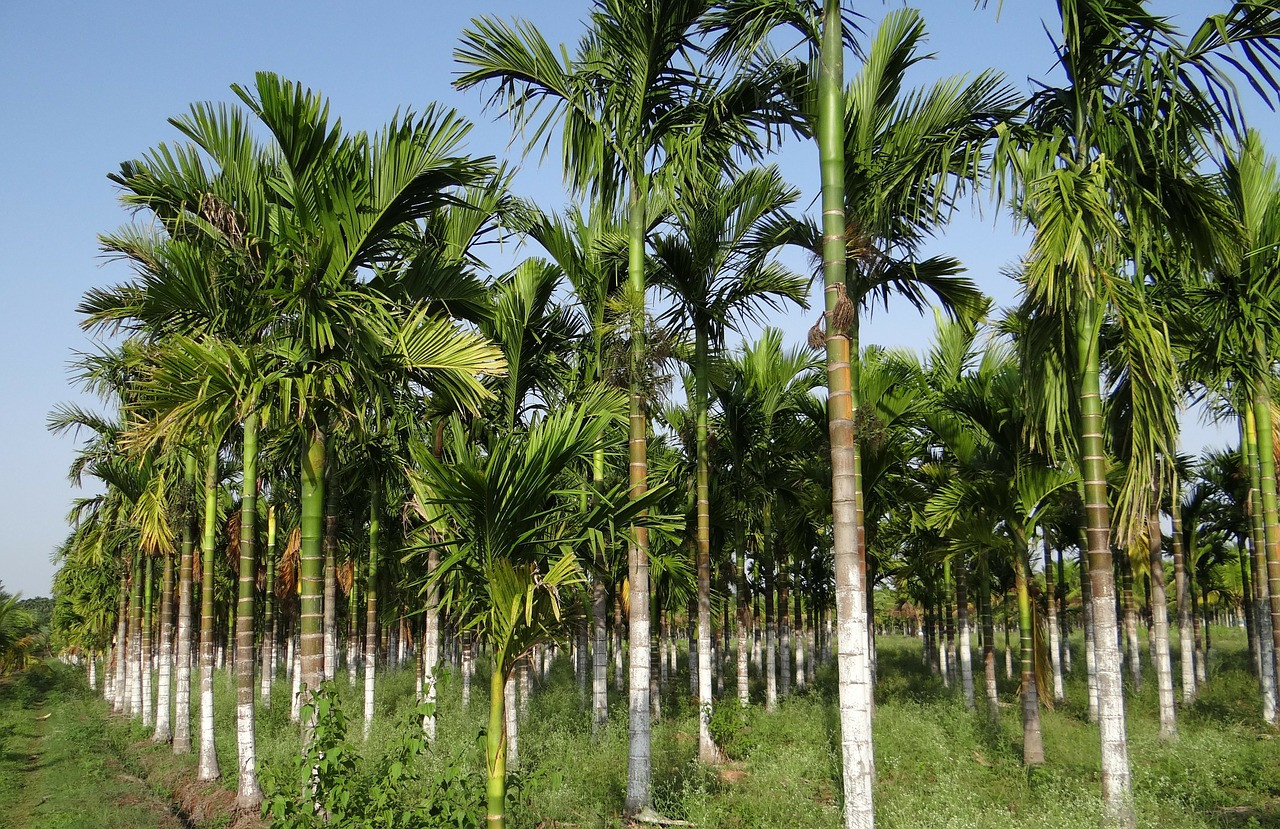 Lady Palm
This shrub-like clumping palm will reach 7 to 8 feet tall, so it works great as a tree for privacy screens.

A graceful palm, it grows multiple thin trunks topped with fronds like little green umbrellas that create a lush, layered look.

One drawback, Frisch says: it's invasive, creating underground runners that spread. He recommends a root barrier to contain the plant to one area.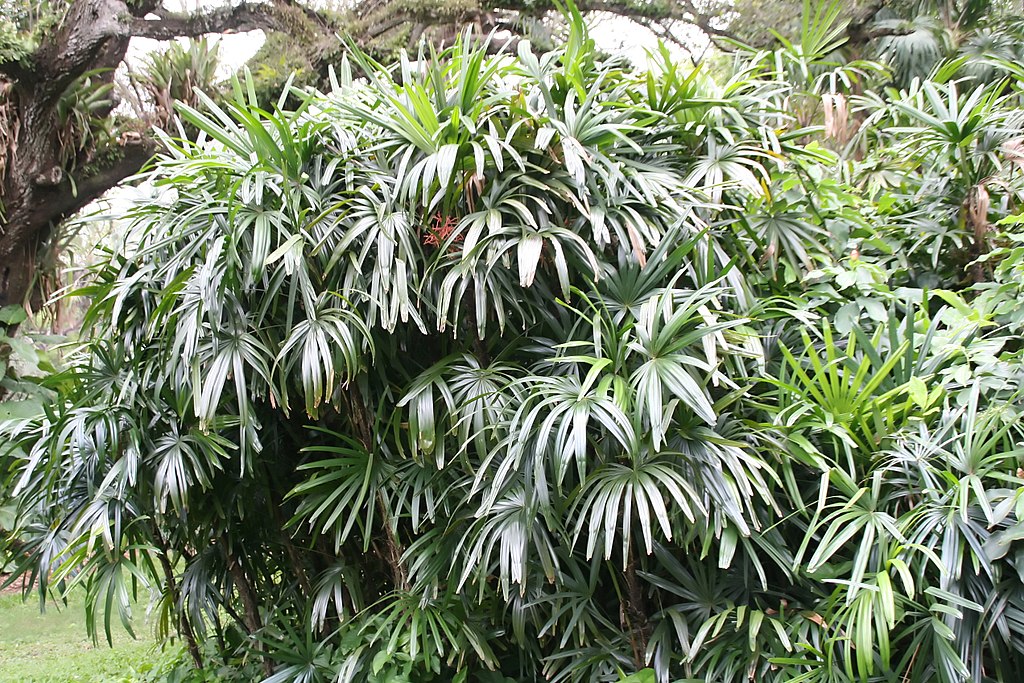 Southern Red Cedar
This pretty Florida native boasts year-round attractive, dense foliage, so it's often used as a windbreak or privacy screen.

Moderate to fast growing, Southern Red Cedar can reach a mature height of 25 to 45 feet tall and spread 20 to 30 feet wide. That should be enough to keep the neighbor kids out of sight.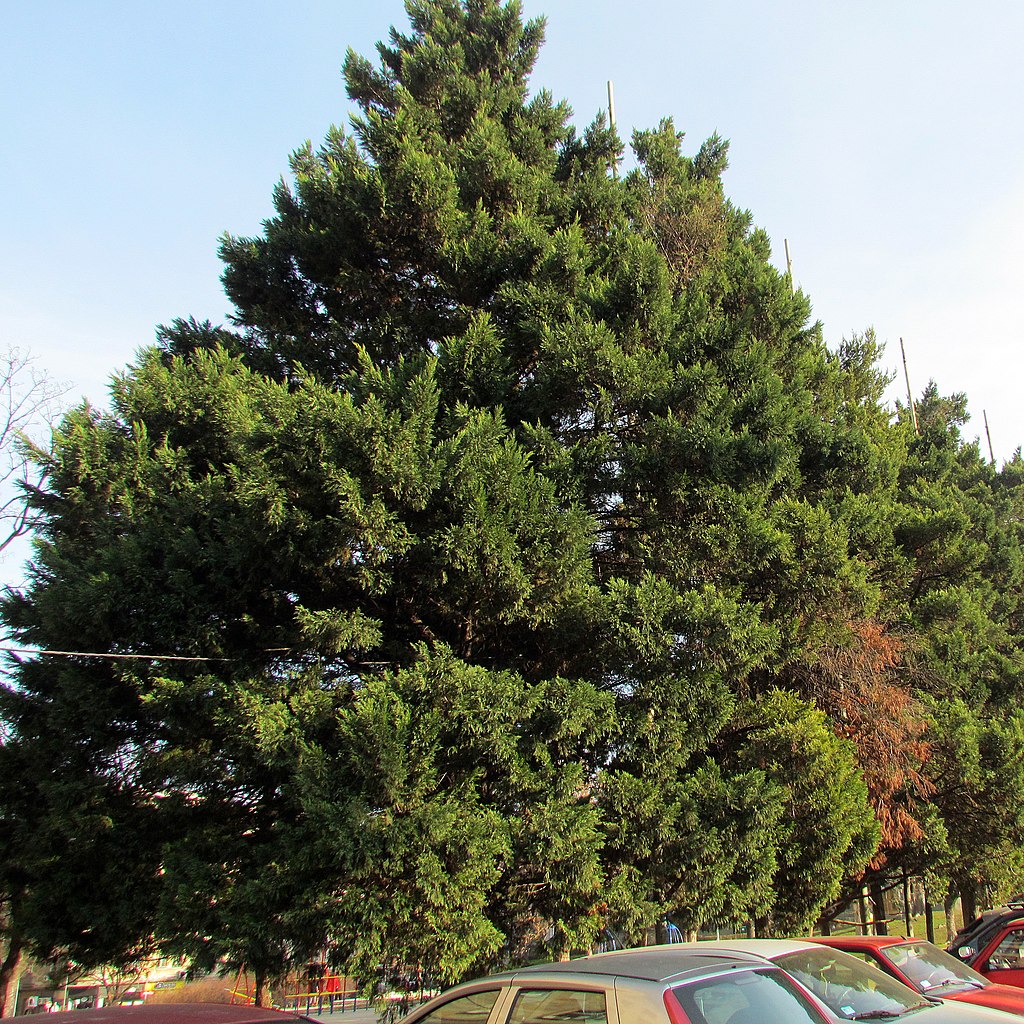 Spartan Juniper
Hardy, low-maintenance, and versatile, these robust evergreens quickly grow into dense, lush privacy screens. (Feeling adventurous? They're also perfect to snip into topiaries.)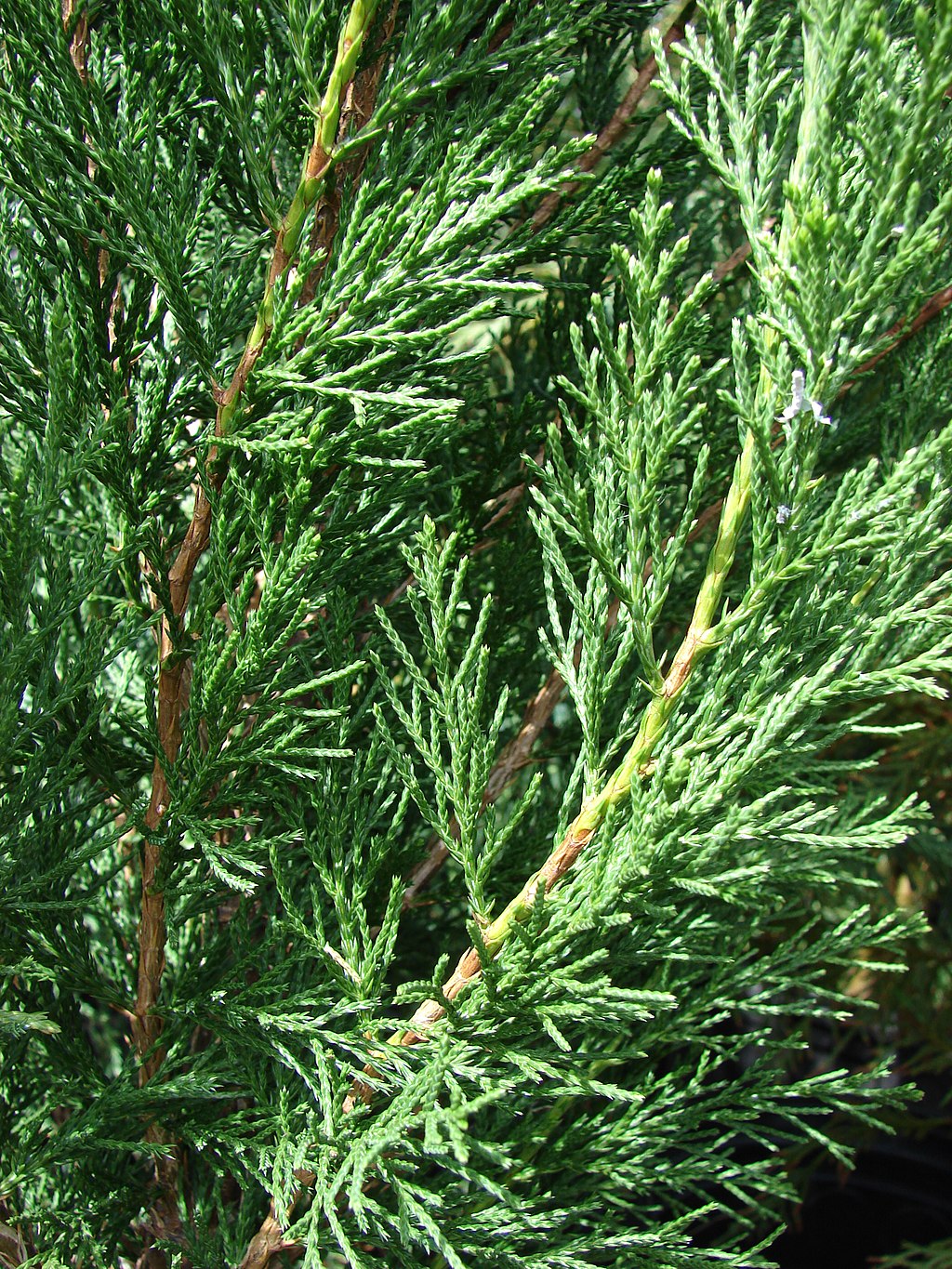 Leyland Cypress
A super popular privacy tree, this cypress grows between 3 and 5 feet every year. You'll screen out the neighbors before you know it.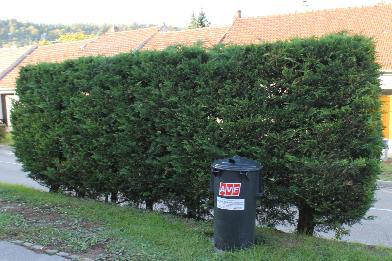 Tall and narrow, it grows well in rows. Saplings will quickly fill in to create a dense wall of feathery needles that turn a beautiful blue-green as the trees mature.
Privacy Planting Tips
Before you go whole hog and plant a bunch of trees for a privacy fence, ask yourself a few questions, Frisch says.
How wide is the space you have to work with? Be sure to check the dimensions of the trees or shrubs at maturity to ensure they don't outgrow your space.
How much maintenance do you want to do? Are you willing to trim yellowed palm leaves? Fertilize hungry growers? If you're hands off, be sure the shrubs or trees you choose share your laid-back vibe.
What size plants do you want to start with? You might be in a hurry for that privacy, but larger plants cost more. If you choose a fast growing variety, and have a little patience, you can save money with smaller plants.
Bamboo grows very fast. Viburnum will fill in fairly quickly, too. Podocarpus is a real beauty, and people love that it's narrow and dense, but it takes years to really fill in.
Choose accordingly.
Look up and around before you choose your privacy plants. Are there overhead wires tall trees would grow into? Is there enough space for your privacy hedge once it's full grown?
Better to discover any obstacles now — not once your trees or shrubs have been growing for three years.
Need Trees and Shrubs for Privacy? Trust Ground Source
All these choices make choosing the right trees and shrubs for a privacy fence kind of tricky.

What if they get too big? How far apart should you space them? No offense to your neighbors, but you're in a hurry — what's best?

Make one solid choice — Ground Source — and let us take it from here.

We're landscape design experts, but our skills don't stop there. We're with you every step of the way as you plan your perfect outdoor space.

Sod, irrigation, landscape design: Let us transform your yard from an embarrassing eyesore to a place you spend every spare minute.

Are you ready to enjoy the vibrant, impressive yard you've always wanted? Request a quote today! We'll help you review your options and then transform your property.
Image Source: Eagleston Holly, Oakleaf Holly, Bottlebrush, Copperleaf, 'Graceful' Clumping Bamboo, Wax Myrtle, Sweet Viburnum, Podocarpus, Areca Palm, Lady Palm, Southern Red Cedar, Spartan Juniper, Leyland Cypress