New sod and sprinkler installation go hand in hand, right?

New sod needs lots of water. It makes perfect sense.

But do you install sprinklers or sod first?

Let's take a look.
Sod and Sprinkler Installation: Sprinklers First
While you can install sprinklers in your lawn anytime, the ideal time is before you lay sod — so you don't disturb the newly installed grass.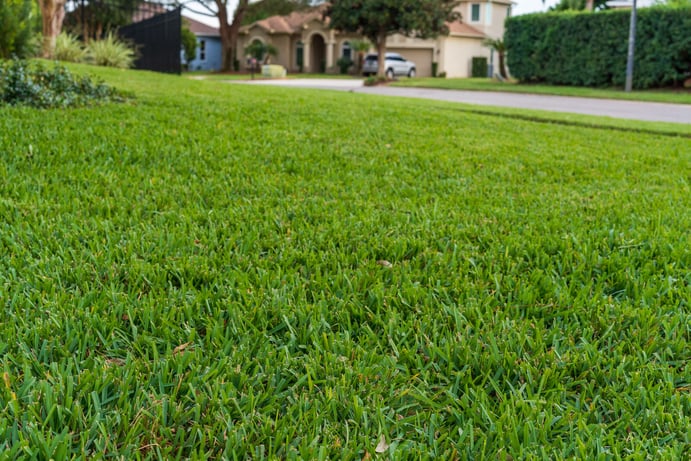 Imagine your beautiful new green carpet of sod.

Now imagine slicing into it all over the place and peeling it back to dig trenches for your irrigation lines.

Cringing? Us, too. That's why you install sprinklers before sod.

There's a lot of digging involved, from 6-inch trenches to accommodate all the pipe and fittings to holes for burying the valve box. It's a bit of a mess.

Why dig into your beautiful new sod when you can dig in exposed dirt and cover it up later?
Sod and Sprinkler Installation: Sod Needs Water Right Away
Water is the single most important part of new sod care. Your new grass is really thirsty.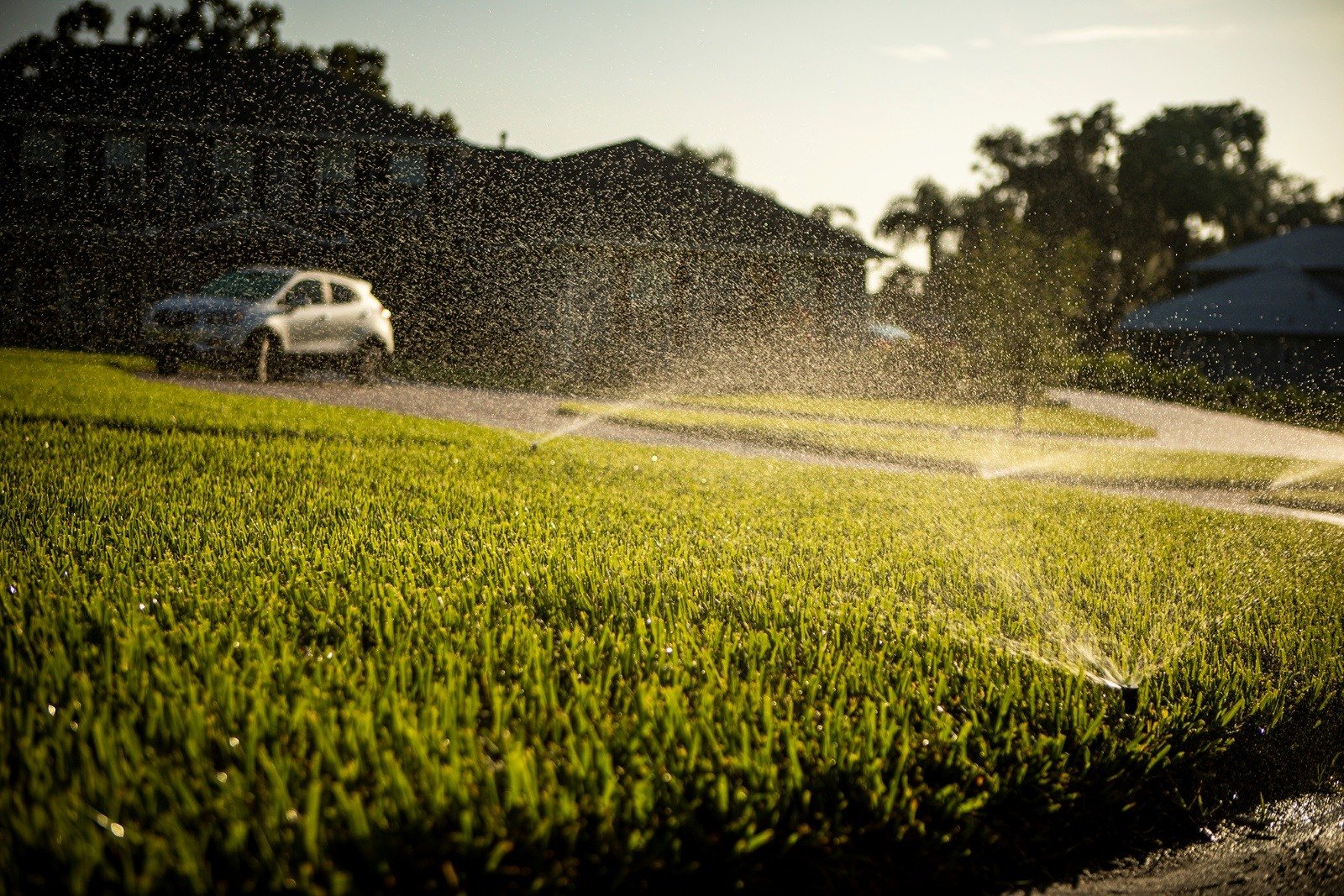 Install your sprinklers before the sod, and they're ready to start watering your new sod right away. And they'll get a good workout. You'll water a couple times a day for the first week, drop back to once a day the second week, and four times a week the third week.

Water too little, and your sod will wilt and die. Roots dry out quickly, and gaps can appear if the sod loses moisture after installation, causing the pieces to shrink.

You don't want your pretty new sod gasping for that precious water while the irrigation is installed.
Next Up, Sod Installation
Once your sprinklers are installed, the sod goes in pretty quickly. It typically takes installers a day or so.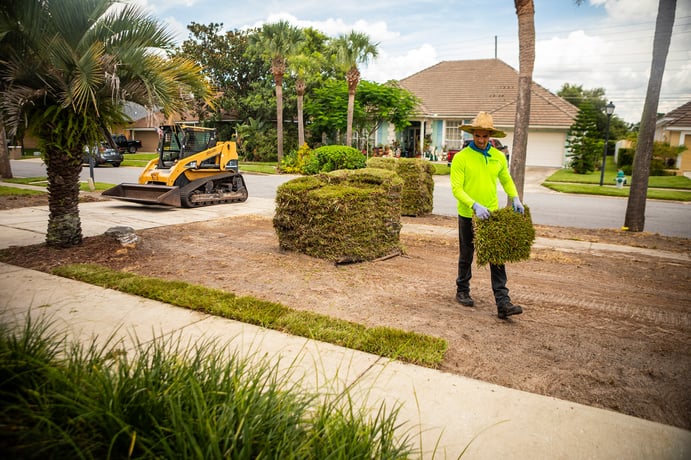 They'll roll out the sod, match up the seams, fit the sod around obstacles like trees and walkways, then check and adjust all your irrigation heads.

And, before you know it, all the dirt is covered up and your new sprinkler system is ready to start all that watering.
Don't Forget Irrigation Maintenance
It doesn't take long for a healthy green lawn to turn brown and die without enough water.

That's why proper maintenance year-round is crucial.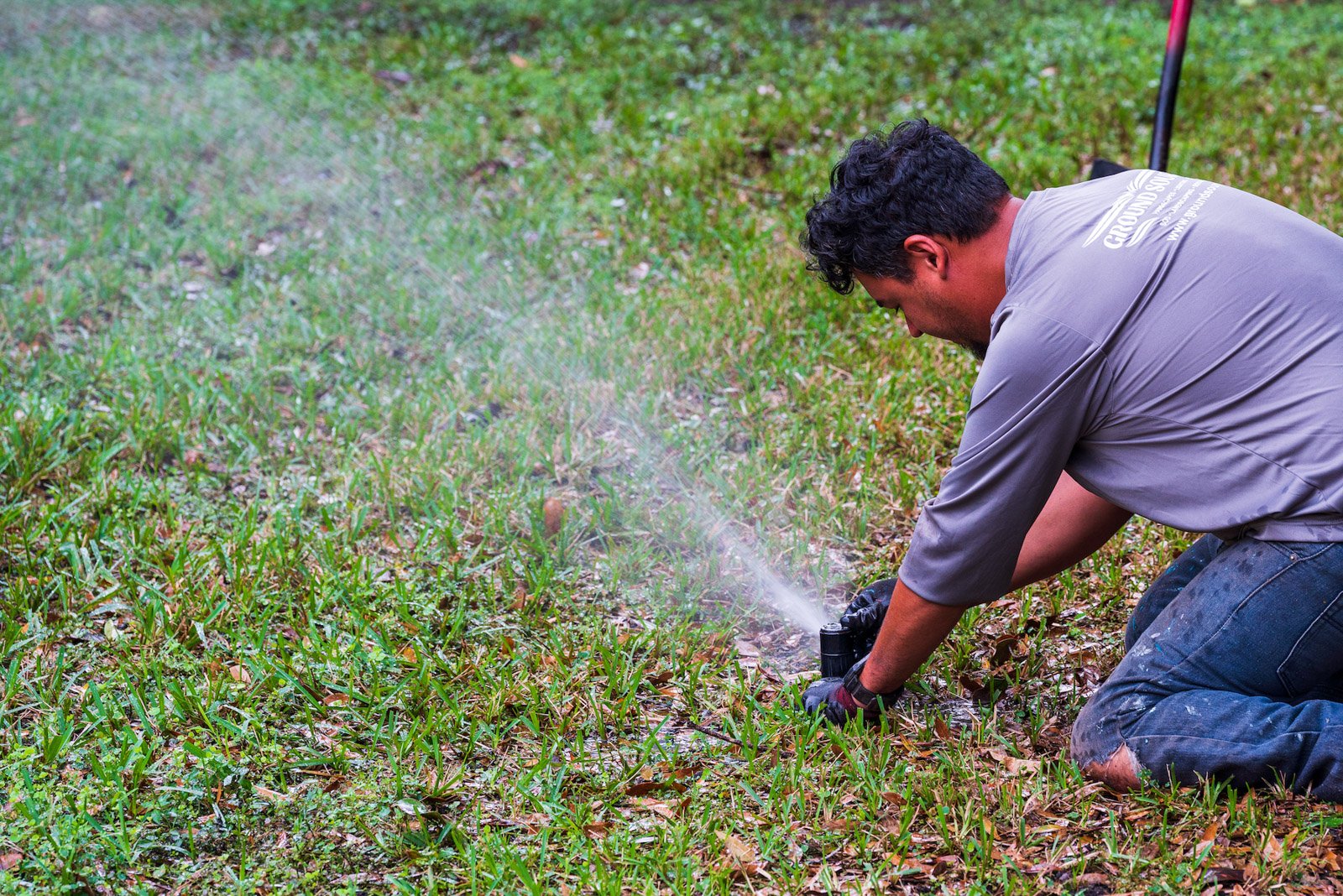 Valves leak. Heads get clogged or broken. Your controller might be set all wrong for the season.
An irrigation technician checks for all of these things, and more, including testing each zone to make sure it's working properly, and no areas are too wet or too dry.
And they'll catch any potential problems before they turn into big, expensive repairs.
Trust Ground Source for Sod and Sprinkler Installation in Central Florida
Wondering about installing sprinklers before or after sod in Central Florida?

Leave it to us.

We're sod and irrigation experts, but our skills don't stop there. We're with you every step of the way as you plan your perfect outdoor space.

Sod, irrigation, landscape design: Let us transform your Central Florida yard from an embarrassing eyesore to a place you spend every spare minute.

Are you ready to enjoy the vibrant, impressive yard you've always wanted? Request a quote today! We'll help you review your options and then transform your property.