Topdressing could mean choosing which of your vintage concert T-shirts to wear. Or completely covering your slice of Thanksgiving turkey with mounds of stuffing.
Add the word "sod," though, and you get a really great lawn treatment that will boost your lawn's health and help it thrive.
What's the deal with sod topdressing? Let's find out.
What is Sod Topdressing?
Topdressing is food for your soil. You probably feed your grass with fertilizer and figure your lawn is all set, nutrition-wise.
But the soil hanging out beneath your grass is hungry, too.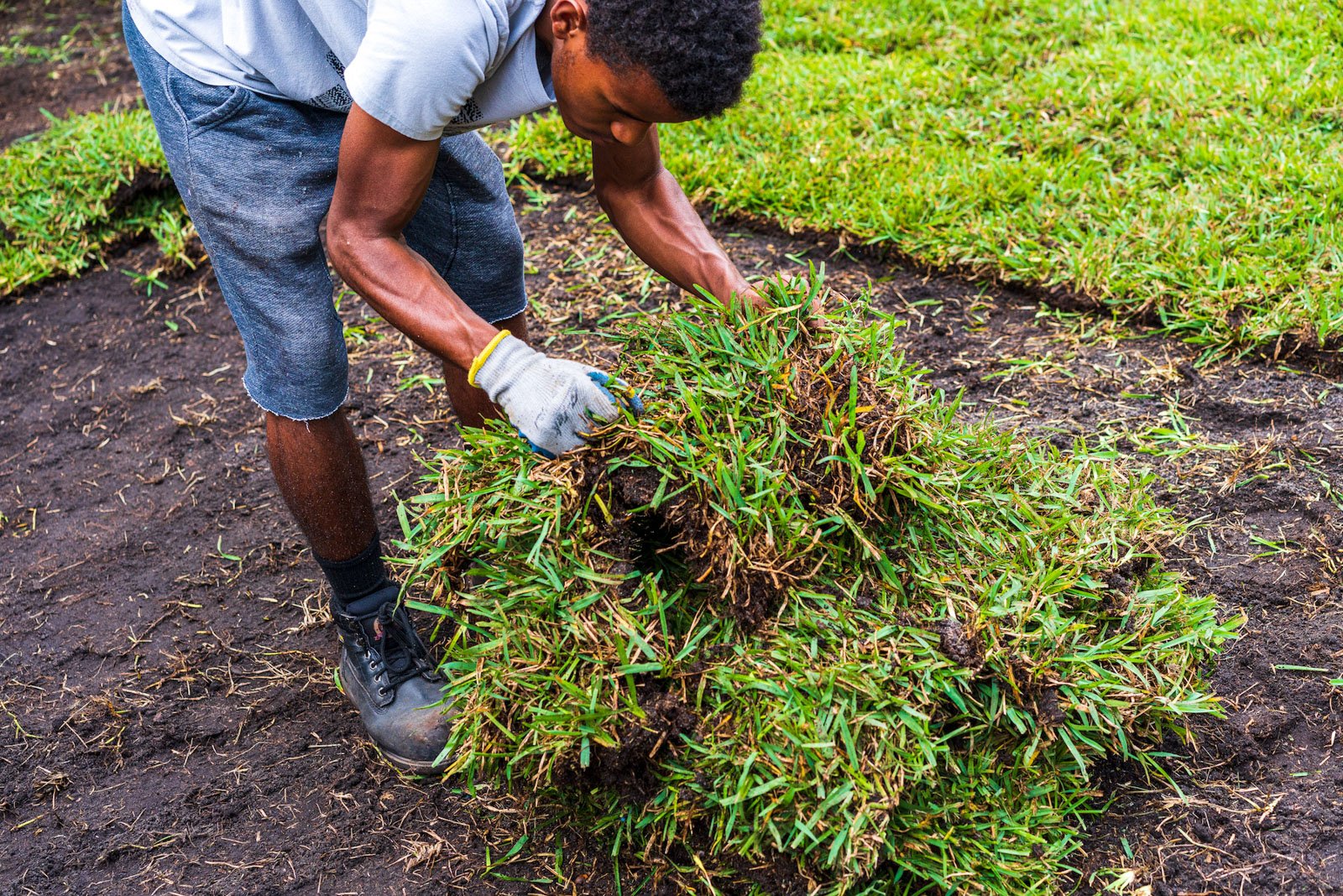 Topdressing adds a nutrient-rich layer of soil blended with compost and other organics.
Fertilizer is crucial. But improving soil health is a long term approach to a healthy lawn.
Topdressing Sod: Why Do It?
So many reasons:
Sod topdressing improves the biological composition of your soil, adding organic matter and microorganisms it needs to thrive. Think of it as long-term, all natural food for your lawn.
Bumpy, uneven lawn? (We're not judging.) A nice layer of sod topdressing evens it out, creating a level surface.
Topdressing sod gives your lawn the nutrition boost it needs to withstand all the stress it endures, from heat to drought to foot traffic.
Soil here in Central Florida is often sandy, which means water and nutrients drain through quickly. Topdressing sod adds some oomph to your soil, helping it retain the good stuff.
Sod topdressing is chemical free, posing no risk to the environment.
New home? Your Orlando lawn was likely installed on builder's sand, which contains few nutrients. Topdressing sod bolsters that barren soil.
When to Topdress Sod?
Topdressing should be done when the grass is actively growing, ideally in spring and fall.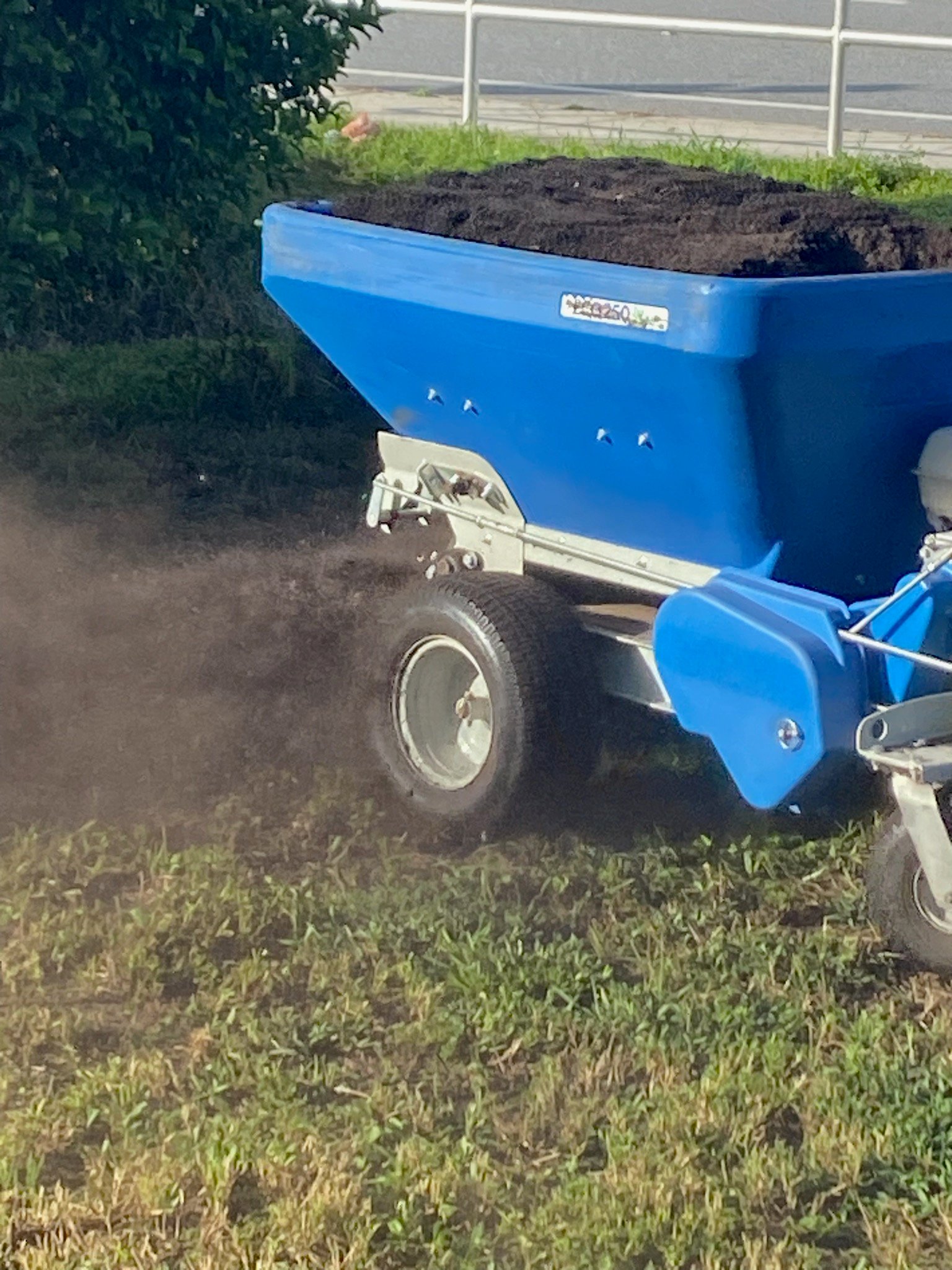 Pair Sod Topdressing with Its Best Pal, Aeration
Planning sod topdressing? Don't forget aeration. They make a great team.
Aeration uses a cool machine to pull out tiny cores of soil from your lawn, allowing water and oxygen to get to the roots.
All those little holes help the topdressing materials nestle nicely down into the soil.
As the material settles, the nutrients release into the soil and do their thing — creating a strong foundation for a healthy and lush lawn.
The result? Healthier soil; deeper, stronger roots and a greener, thicker lawn.
Ready for Sod Topdressing? Trust Ground Source
When it comes to topdressing, you can't go wrong with your Rolling Stones tee. Or cornbread turkey dressing.
When it comes to sod topdressing, let us feed your hungry soil.
We're landscaping experts, but our skills don't stop there. We're with you every step of the way as you plan your perfect outdoor space.
Sod, irrigation, landscape design: Let us transform your landscape from an embarrassing eyesore to a place you spend every spare minute.
Are you ready to enjoy the vibrant, impressive landscape you've always wanted? Request a quote today! We'll help you review your options and then transform your property.