Let's face it, the only truly hurricane-resistant landscaping is a bunch of fake plants arranged in a living room bunker underground.

But that's no fun.

Some landscaping choices have a better chance of standing up to hurricane-force winds, from hurricane-resistant trees to mulch that's less likely to scratch your car or break your windows in high winds.

Take a break from the Weather Channel and let's take a look.
1. Choose Hurricane-Resistant Trees
Some trees are more wind-resistant than others, with deeper roots and sturdier trunks and crowns.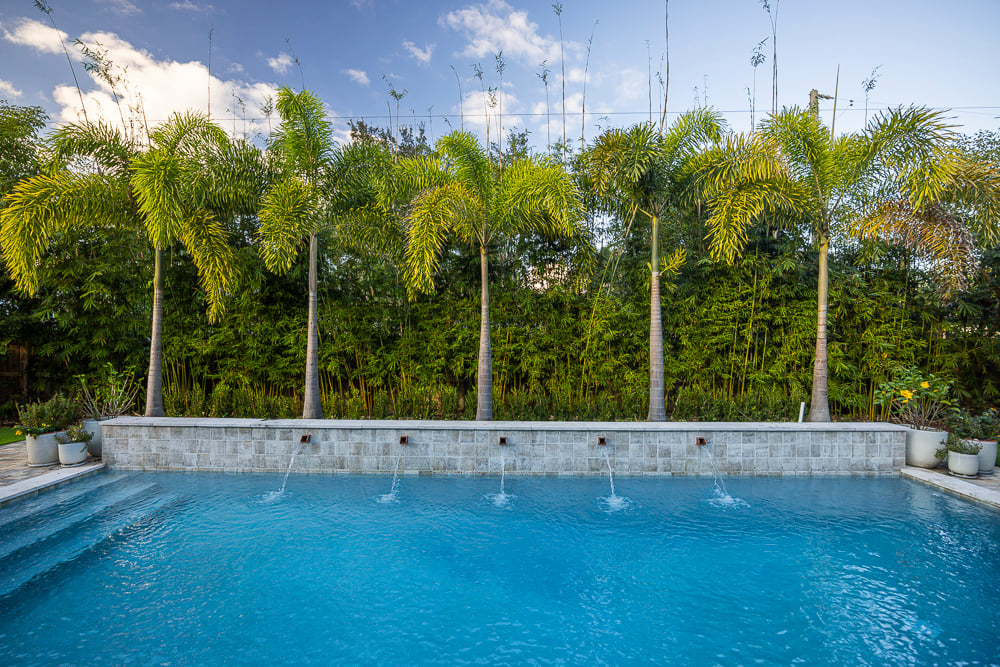 Experts recommend these sturdy wind-resistant trees:
Sabal Palm
Pygmy Date Palm
Live Oak
Seagrape
Southern Magnolia
Sweetgum
Holly
Sycamore
Swamp Chestnut Oak
Spruce Pine
Bald Cypress
Gumbo Limbo
2. Plant Trees in Groups
A group of trees is sturdier in high winds than one standing alone, and a better choice for hurricane-resistant landscaping. They help protect each other, as well as protecting property and other plants.
3. Stay on Top of Tree Maintenance
Hurricane-resistant trees have a better chance of surviving if you stay on top of pruning.

Check your trees regularly for branches that are dying or damaged and prune them so they don't become dangerous projectiles in hurricane-force winds.

Proper pruning also helps trees stay strong and healthy, better able to stand up to wind damage.
4. A Tip for Hurricane-resistant Trees: Don't Overwater
When you water your trees too much, the roots don't have to search very deep for water. Weak, shallow roots make trees more likely to uproot in strong winds.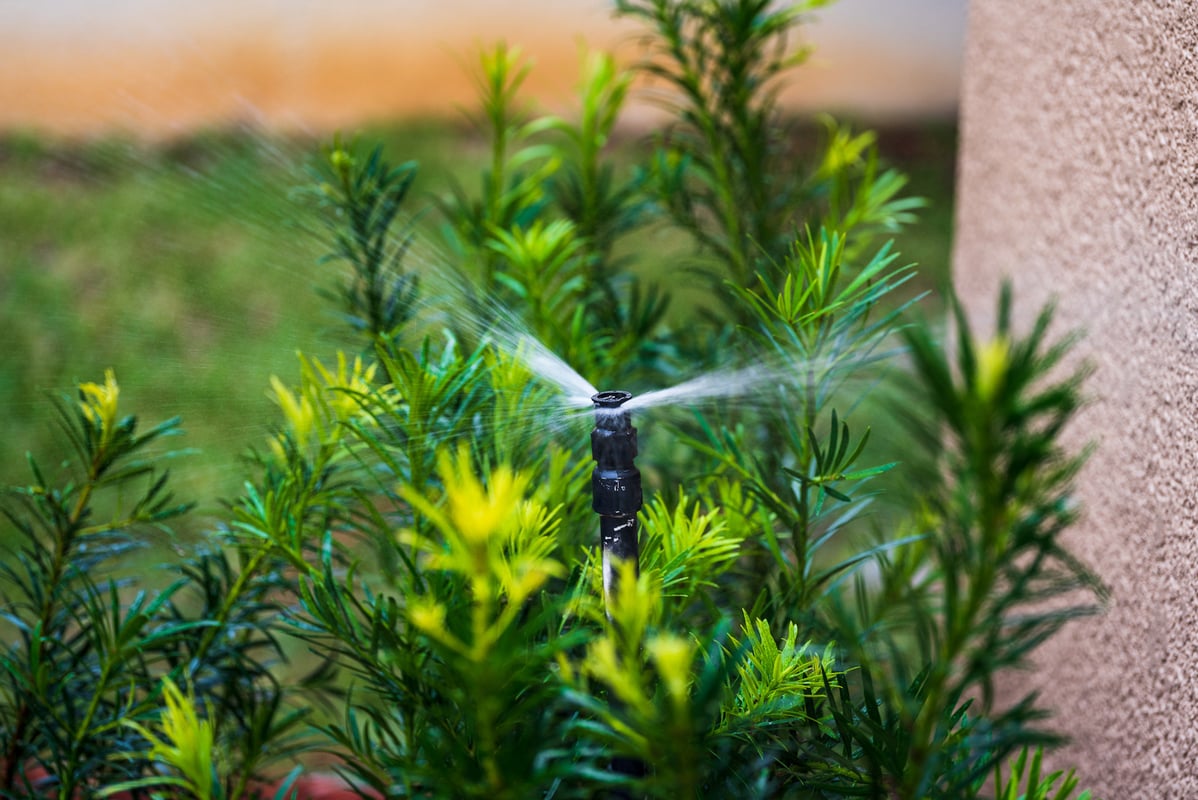 Water less often, but deeply, to encourage deep strong roots that can hang on in high winds for hurricane-tolerant landscaping.
5. Thin Those Tree Crowns
Hardwood trees with dense crowns are landscaping treasures, but that solid mass of limbs can cause high wind to lift a tree right out of the ground. Thin the crowns so air can pass through.
6. Choose Sturdy Fencing
What's the sturdiest fence in a hurricane? A big, solid wood fence, right? Nope.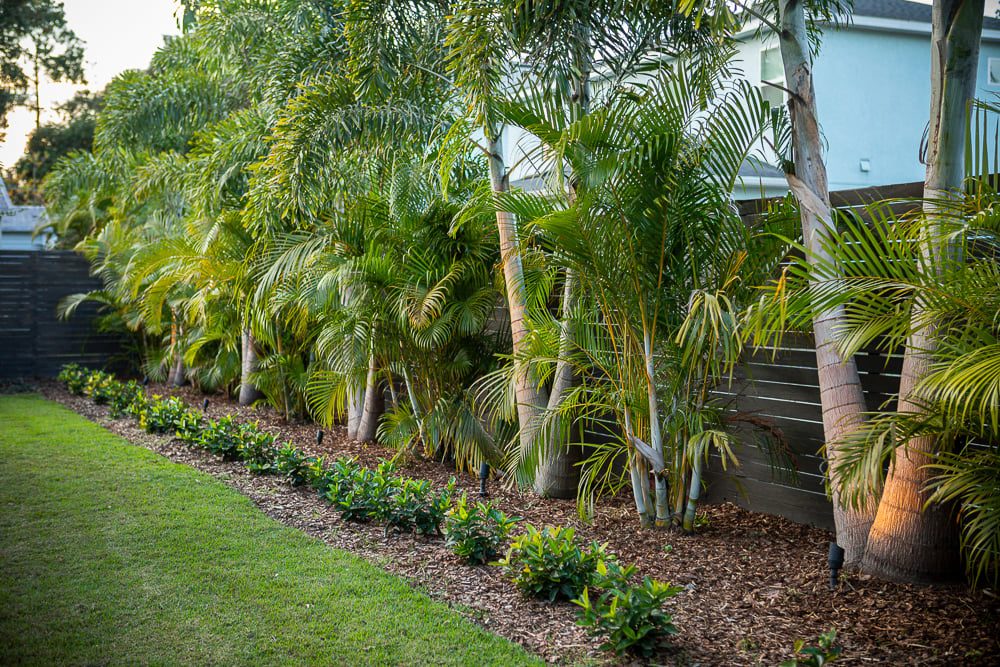 You want a fence designed to let wind flow through it, like wire mesh, chain link, trellis style or lattice, with plenty of openings that allow wind to blow through.

These fences are less likely to tumble down, making them safer choices for hurricane-resistant landscaping.
7. Use Soft Mulch for Hurricane-tolerant Landscaping
Hard mulches like river rock and pea gravel can cause a lot of damage during hurricane-force winds, slamming into windows and against cars. Ouch.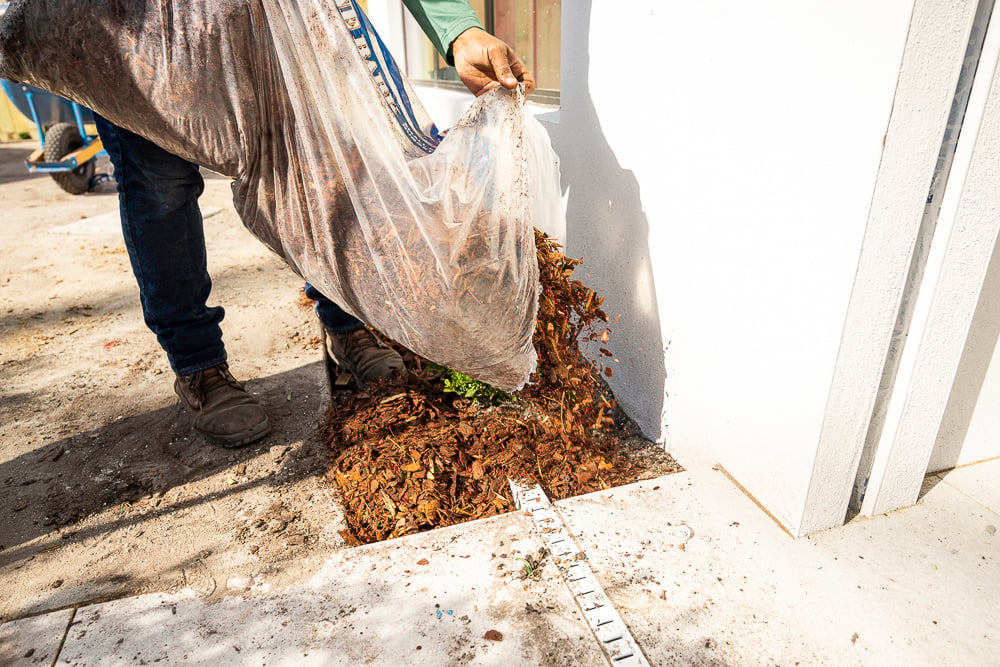 Soft mulch like shredded bark is a safer choice for hurricane-tolerant landscaping.
Need More Tips for Hurricane-tolerant Landscaping in Central Florida? Trust Ground Source
Hurricane-resistant trees, soft mulch, sturdy fences — sounds like a job for a full-service landscaping company.

Do you want to have to deal with a whole handful of different Central Florida landscaping companies to boost your hurricane-tolerant landscaping?

That sounds like a hassle. How about one experienced company that can do it all?
Not all landscaping companies are full-service landscaping experts. Look for one with a landscape designer on board that can help you with the total package.

We're landscape experts, but our skills don't stop there. We're with you every step of the way as you plan your perfect outdoor space.

Sod, irrigation, landscape design: Let us transform your landscape from an embarrassing eyesore to a place you spend every spare minute.

Are you ready to enjoy the vibrant, impressive landscape you've always wanted? Request a quote today! We'll help you review your options and then transform your property.