You already know sod is a great way to get an instant, healthy, green lawn.
But what are sod prices in Orlando?
Here's a look at sod cost per square foot for three common varieties of grass.
Bonus: we'll share a handy sod cost calculator to help you figure out the cost for your property.
First, the Removal
Before you can install that healthy new sod, you have to get rid of your ugly grass and/or weeds.
Plan to spend approximately 36 cents per square foot to kill your existing grass and remove it. (Our price for this includes killing off the existing vegetation, repairing any irrigation damage we might cause during the process, and hauling vegetation away.)
If your installer skips killing the vegetation off, the old grass and weeds can creep back in and infiltrate your pristine new lawn.
Note: Wild Bermuda and Torpedo grass will grow back through the turf, and there are currently no selective herbicides to kill off these wild grasses without killing your new lawn.
Sod Prices in Orlando
If you want to tackle sod installation yourself, we're happy to sell you our farm-fresh sod. We pick up fresh-cut sod from the farm and bring it directly to your property.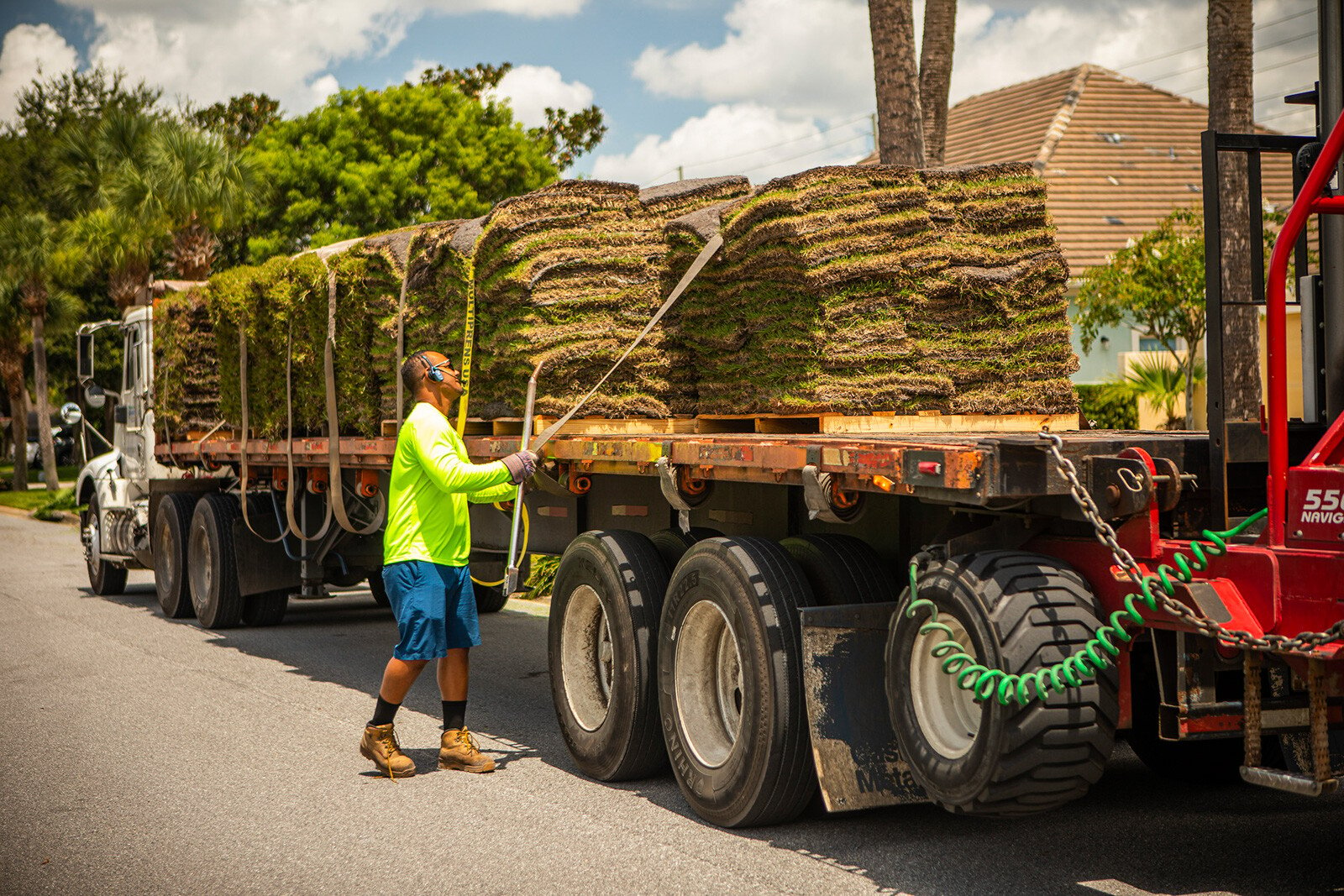 Here's the approximate cost for three common varieties of sod (materials only). Keep in mind sod prices in Orlando fluctuate throughout the year.
St. Augustine (Classic, Seville, Floratam)
Dark green with broad leaves, course texture, and dense coverage, these cultivars thrives in hot, humid conditions and grow in a variety of soils and light conditions. But you'll want at least two hours of sunlight for long-term success with Seville, four hours on Classic, and six or more hours to have success with Floratam. You should always avoid installing grass in a shaded environment between the period of approximately May 15th through October 15th.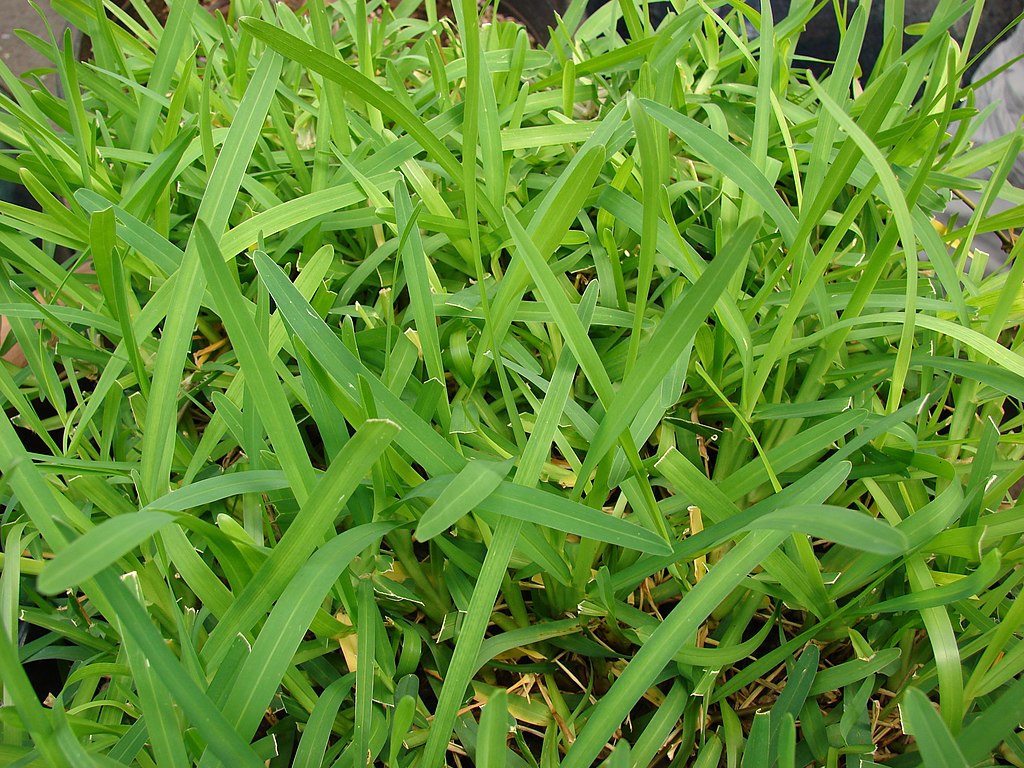 Cost: Starting at $168.50 per pallet, plus tax. One pallet covers 400 square feet.
Argentina Bahia
This is typically the best sod if you don't have an irrigation system, you don't have a budget for maintenance, or if you want to avoid significant usage of chemicals. It's known for its ability to grow in infertile soils and with little water.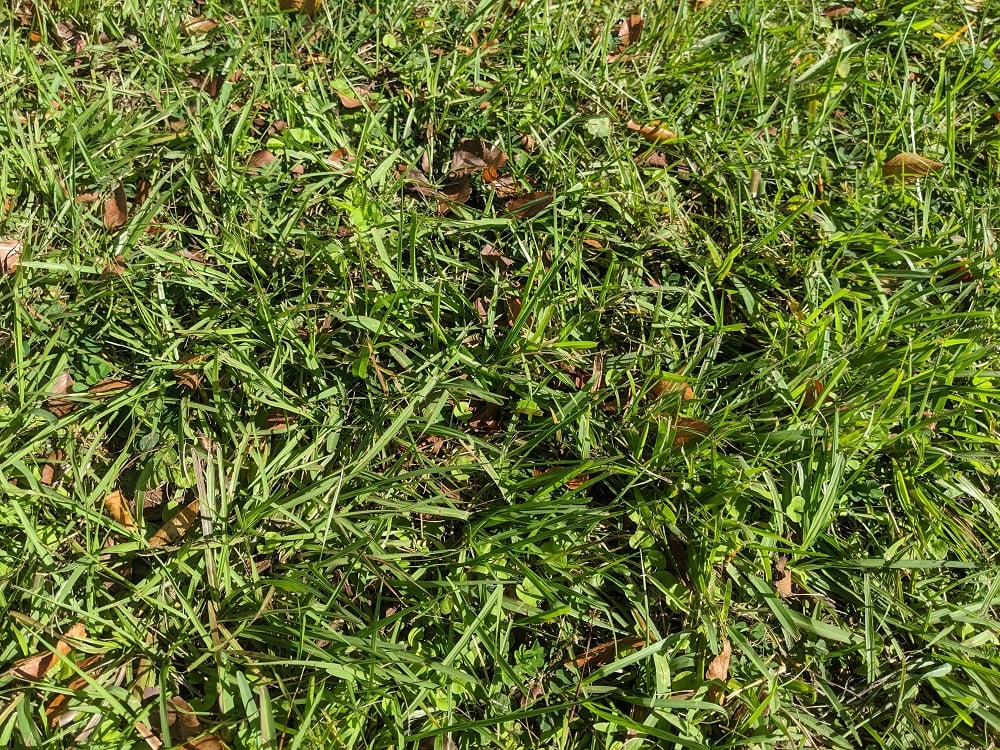 Cost: Starting at $105 per pallet, plus tax. One pallet covers 400 square feet.
Zoysia
Zoysia is green most of the year, resists weeds, stands up to wear and adapts to a wide range of soil types. It's considered a high-end grass, there are patent holders, thus a higher price tag.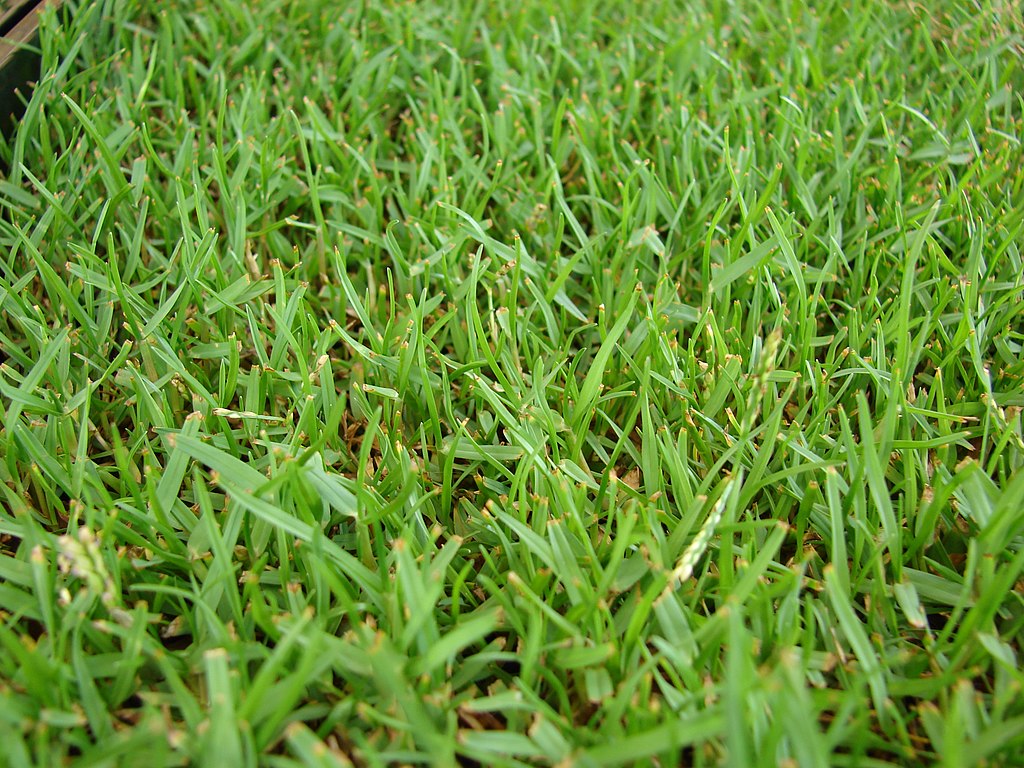 Cost: Starting at $226.49 per pallet, plus tax. One pallet covers 400 square feet.
Delivery Cost
Sod cost per square foot isn't the only expense for your new lawn. Expect to pay between $65 and $200 for sod delivery, depending on how much sod you order and where you live.
Remember, the sooner you can install the sod after delivery the better. If it sits out in the sun for hours it will dry out and the roots will shrivel. Those stressed roots are less likely to thrive.
If you water it, assuming you can then store it overnight or over a weekend, hot temperatures can heat up the sod, causing disease.
Sod Prices in Orlando: Sod, Installation, and Removal
The easiest choice? Hire us to remove your existing lawn and install a healthy new lawn.
Here's the standard sod cost per square foot, including removal of your existing grass, the new sod, delivery, and installation:
Classic St. Augustine: Starting at $1.05 per square foot.
Argentina Bahia: Starting at 90 cents per square foot.
Zoysia: Starting at $1.25 per square foot.
You Get What You Pay For
It makes sense to compare sod prices before you buy. But as you use our handy sod cost calculator to figure out your cost, keep in mind you don't want the cheapest sod. You want the healthiest sod — ready to take root, thrive, and make your property look fantastic.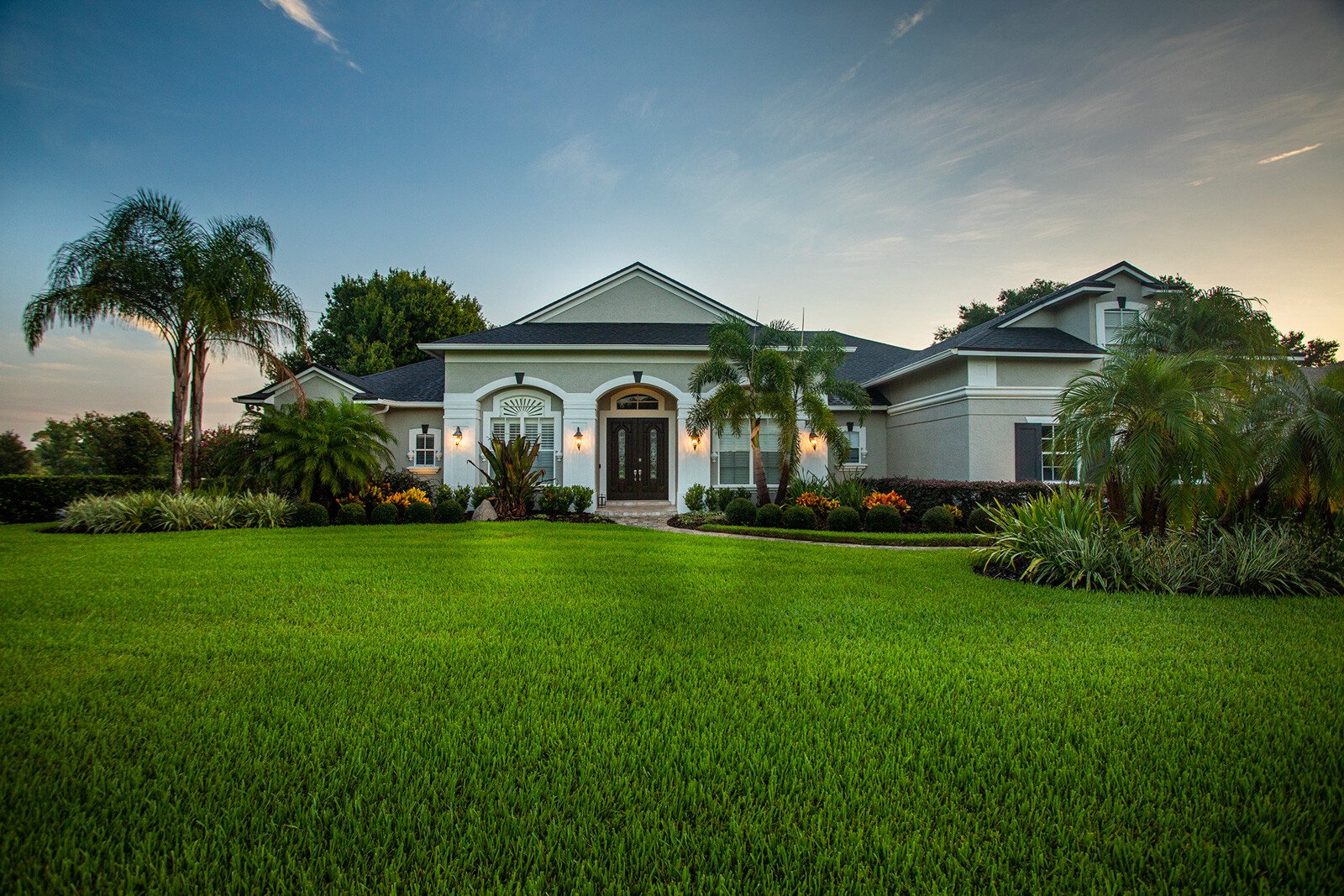 Our Orlando sod is cut fresh the day it's scheduled for delivery to you, not stashed on a pallet somewhere destined to dry out.
We drive about an hour farther than we need to and pay about 12% more in order to get sod that's consistently high quality and holds up great, even during the more challenging installation months, beginning around June first and lasting through September 30th.
Our sod provider is the only one in the area that uses expensive webworm preventative chemicals, which helps keep the sod free of those damaging pests during peak season.
When you're looking at sod prices in Orlando, remember that a higher price can mean the grower and/or installer has invested in quality that you'll appreciate in your healthy new lawn.
We want your new lawn to thrive as much as you do.
Trust Your Sod Lawn to Ground Source
We're sod experts, but our skills don't stop there. We're with you every step of the way as you plan your perfect outdoor space.
Sod, irrigation, landscape design: Let us transform your yard from an embarrassing eyesore to a place you spend every spare minute.
Are you ready to enjoy the vibrant, impressive yard you've always wanted? Request a quote today! We'll help you review your options and then transform your property.
Image Sources: st. augustine grass, zoysia grass