When you get a new irrigation system, it's kind of magical.
One day you don't have one. Then, boom! Sprinkler heads are spraying away, and you're watering your lawn with no effort at all.

So, what exactly goes on out there to make it all happen? Bulldozers? Wrecking balls? Will you have to move out for a week?

Let's walk through it:
Irrigation Installation: Marking Utilities
A utility-marking service will visit your property to mark public utility lines to prevent damage and improve safety during installation.
No Water, But Just for a Bit
Your water will be shut off for about 30 minutes to an hour during sprinkler system installation, which will be coordinated with you at a convenient time. (Of course, as soon as it's turned off, you'll be desperately thirsty for a glass of water.)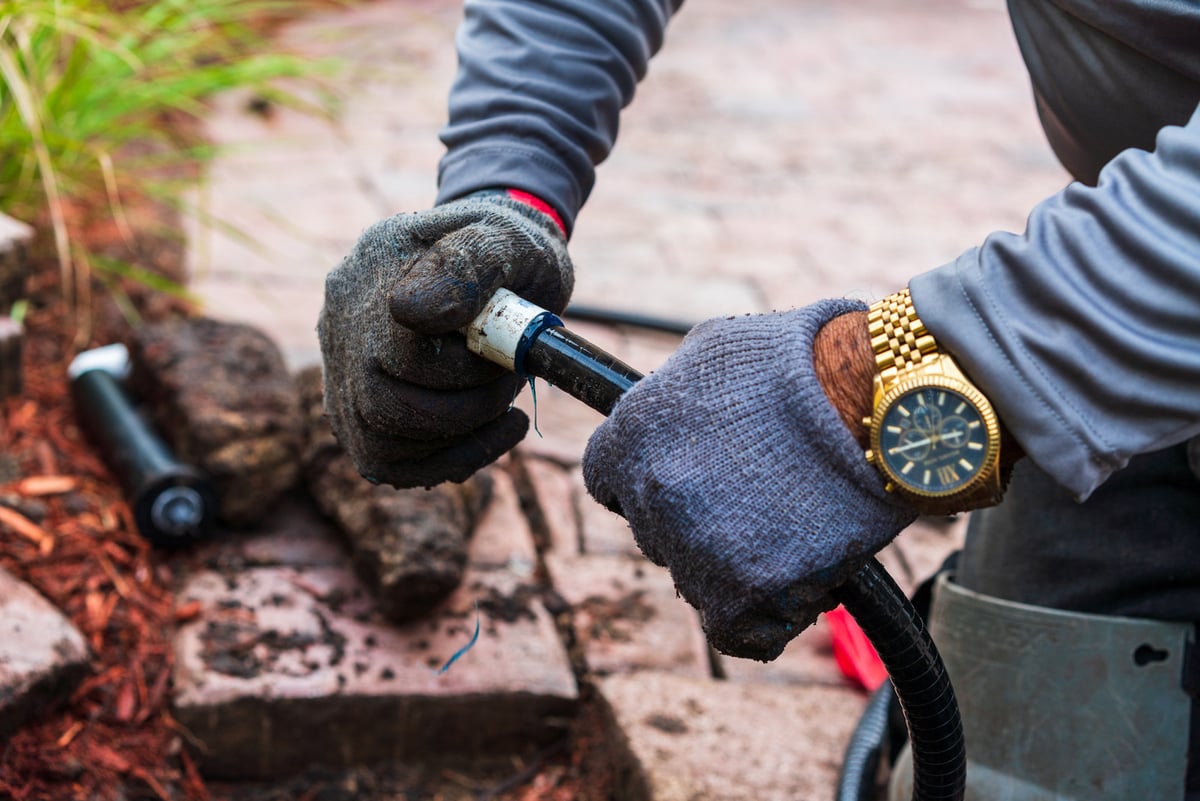 Digging Trenches
Most Ground Source customers in Central Florida arrange lawn sprinkler system installation right before new sod is installed, but if you're having a system installed in your existing lawn, crews will dig trenches 6 inches wide and about 12 inches deep to accommodate all the pipe and fittings.

There won't be grass left over those trenches, but crews will backfill and level the trenches when they're done.
Pipes, Valves, and Heads, Oh My!
After the trenching, irrigation installation gets serious, as crews lay the pipes, connect valves and sprinkler heads, install weather sensors, connect and install the irrigation controller and program it.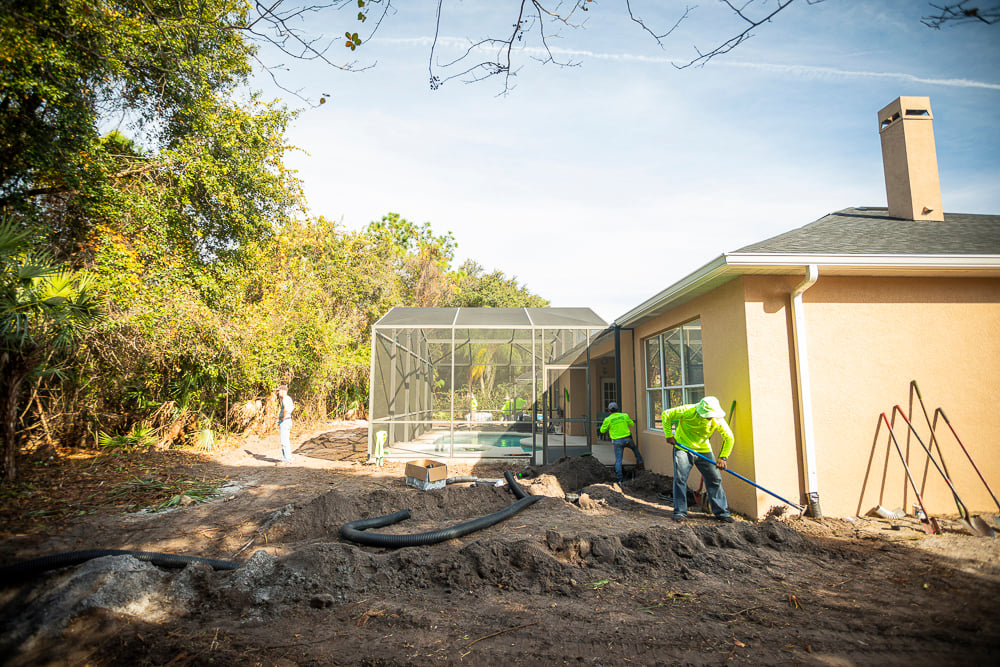 Yay, Water!
Crews will turn on your system to make sure everything is working properly.

Pipes are well hidden, and they'll even paint exposed pipes to blend in with surrounding landscaping.
Plan for a Bit of New Grass
Then, you can hire a sod installer to install sod to cover the bare spots, install sod yourself, or wait a few weeks for new grass to fill in.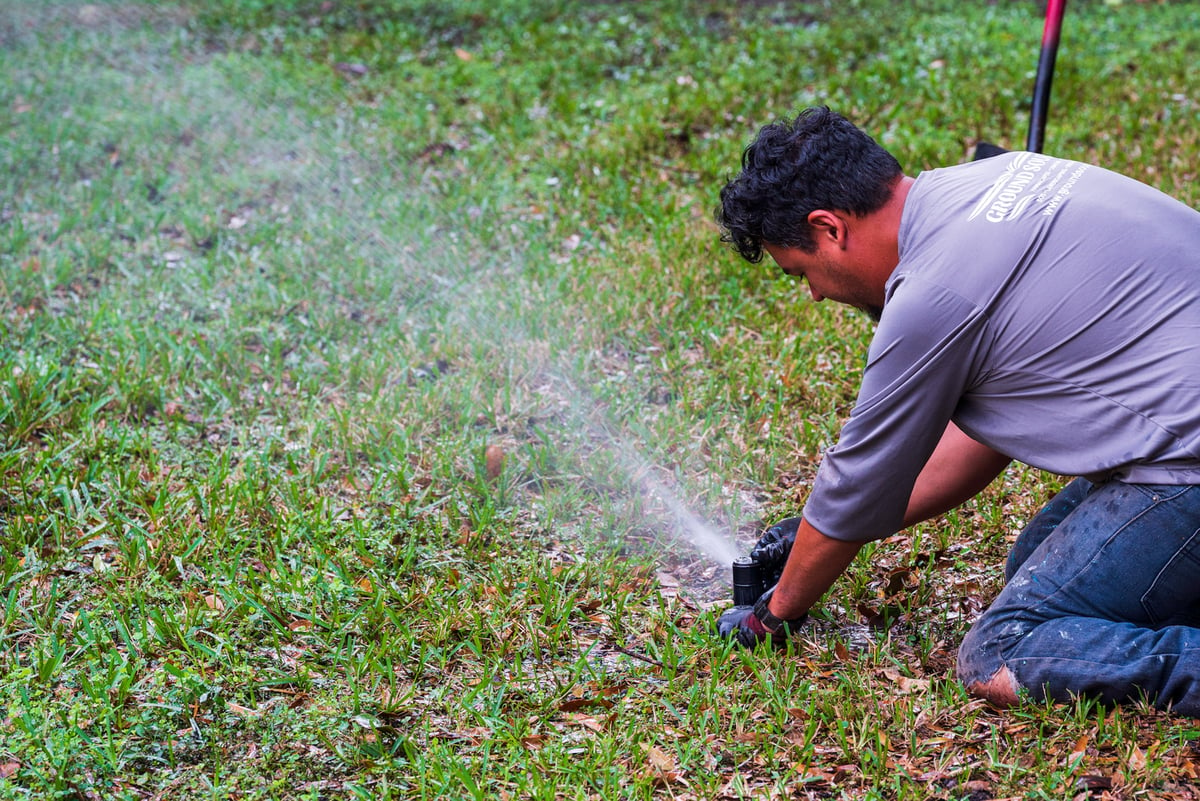 Ground Source installers leave your lawn with as little lawn damage from irrigation installation as possible, but any lawn damage will eventually disappear.

Tip: not all Central Florida irrigation installers also install sod, but Ground Source specializes in both. Easy peasy.
How Long Does it Take to Install a Sprinkler System?
The whole process is surprisingly fast, taking just a day to a day and a half.
Try Out That New Irrigation System
Once your sprinkler system installation is complete, go ahead and try it out! A good watering will help reduce any additional stress on the lawn and promote growth in the patches of grass that have been removed.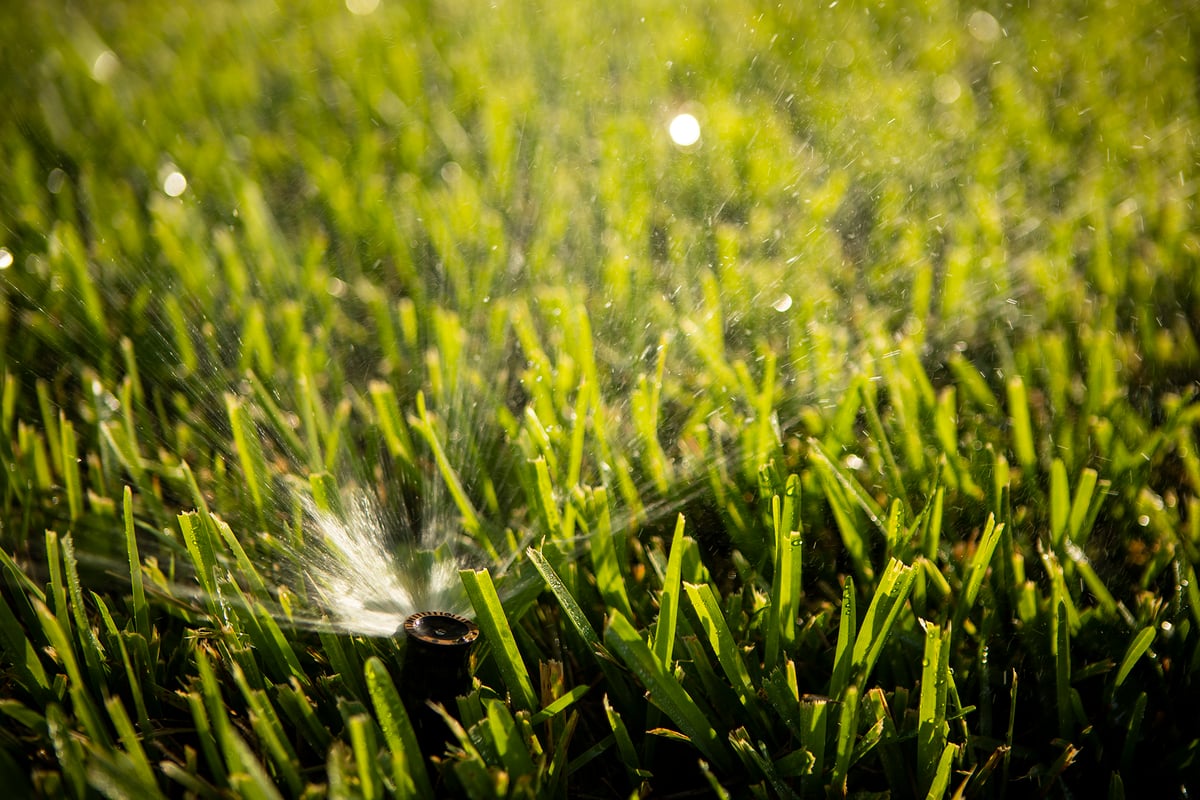 Beyond Irrigation Installation: Plan for Maintenance
Here in Central Florida, our irrigation systems get a real workout, so regular maintenance inspections are a must.

Irrigation technicians will look everything over and spot potential problems before your system breaks down and your grass dies.

Part of a maintenance inspection is running each zone in your system for a couple of minutes to make sure everything's working well.

Technicians will check all your controller's run times and update the watering schedule for the season. Is your system watering your landscaping too much or too little for the time of year?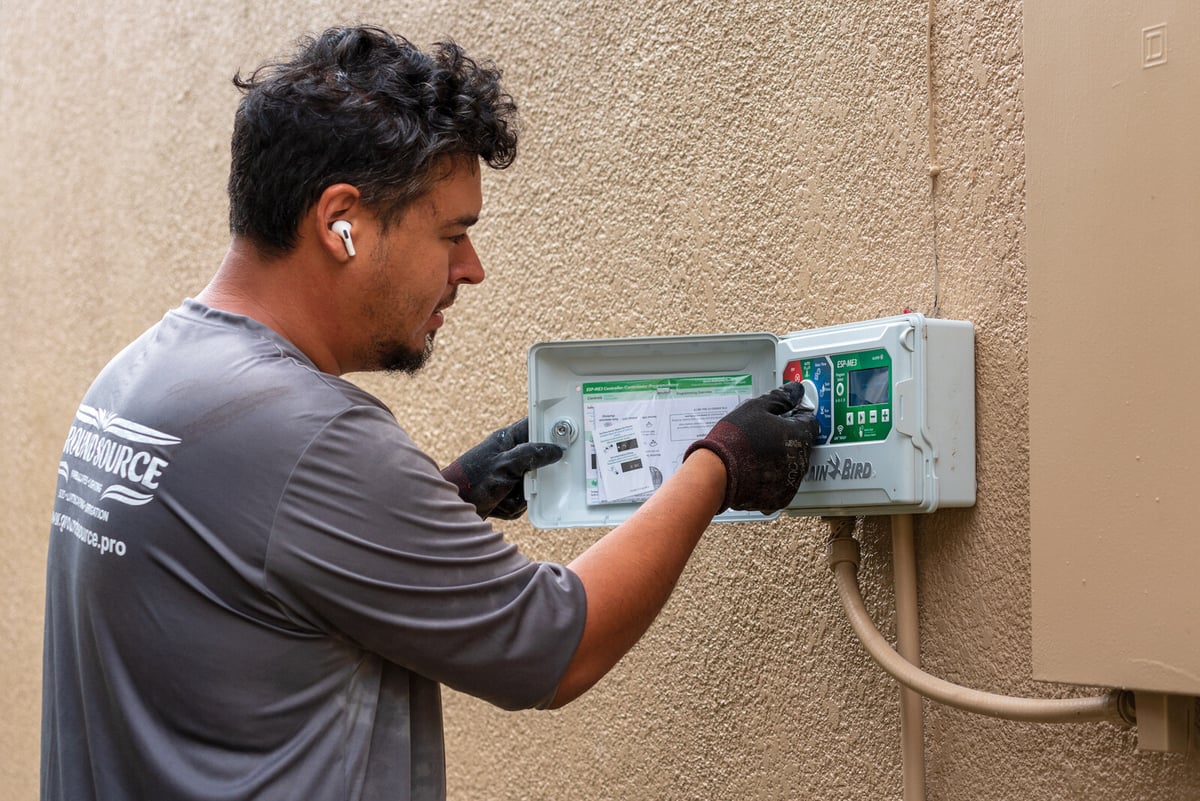 A quarterly irrigation system inspection will find the little issues that can lead to bigger problems later, from cracked lines and leaky valves to clogged nozzles or broken spray heads.

It doesn't take long for a healthy green lawn or landscape to turn brown and die without enough water.
Irrigation Installation Details Matter
At Ground Source, we offer several sprinkler system installation features you won't find everywhere else.
Including:
We use 6-inch irrigation heads, but not every installer does. They pop up out of the ground 2.5 inches higher than standard heads, which means they clear your lawn, and water more efficiently.
Our installation of underground sprinkler heads in turf areas includes 12-18 inches of flex pipe, greatly decreasing the odds of a broken pipe when a lawnmower or car hits the irrigation heads.
Expect irrigation system repairs in 24-48 hours. You need help right away with irrigation emergencies.
Expect your lawn sprinkler system installation within 10 days of our estimate. Why wait?
Once we install your new irrigation system, we're behind you throughout the one-year warranty period for any defects in materials and/or workmanship. (On top of our one-year warranty, manufacturers typically offer 3 to 5-year warranties on parts.
Trust Your Central Florida Lawn Sprinkler Installation to Ground Source
The final step in your sprinkler system installation? Sheer joy!

No more struggling with heavy hoses and sprinklers. No more worrying if you'll have enough time to give your lawn and landscaping the water it needs to thrive.

You're free!

Lots of homeowners trust us for their lawn sprinkler installation in Central Florida and we love transforming lawns that way.

But then, you can count on us to stick around, for important routine maintenance as well as any irrigation repair needs that pop up.

We've got you covered — and your landscaping expertly watered. All you have to do is relax on your front porch and admire the lawn.

We're irrigation experts, but our skills don't stop there. We're with you every step of the way as you plan your perfect outdoor space.

Sod, irrigation, landscape design: Let us transform your yard from an embarrassing eyesore to a place you spend every spare minute.

Are you ready to enjoy the vibrant, impressive yard you've always wanted? Request a quote today! We'll help you review your options and then transform your property.