Fact number one: here in Orlando, you need an irrigation system for your lawn and landscaping.
You know it. We know it. Your lawn knows it.
Basically, everyone knows it.
Without irrigation, you risk parched brown grass, wilted flowers, and the embarrassment of unsightly, struggling landscaping, not to mention the expense of re- planting or re- sodding.
Now that we've cleared that up, here are a few more facts you should know before your lawn sprinkler system installation.
1. Things to Expect, Pre-Installation
A utility-marking service will visit your property to mark public utility lines to prevent damage and improve safety during installation.
Your water will be shut off for about 30 minutes to an hour during installation, which will be coordinated with you at the most convenient time for you.
The whole process is surprisingly fast, taking just a day to a day and a half.
2. Installing Lawn Sprinklers: Ponder This Ahead of Time
There are a couple decisions you'll need to make before installers are at your gate, to make installation day go smoothly:
Where do you want your irrigation timer installed? Inside? Outside? Make a plan before installation day so crews know where to install it.
Same with your in-ground valve box(es) — think ahead where you want those, or don't want it. There are options in most cases.
3. Updating Landscaping? Let Us Know Before Installing Lawn Sprinklers
If you'll be updating your landscaping in conjunction with your irrigation project, or soon after, let us know what you'll be planting and where.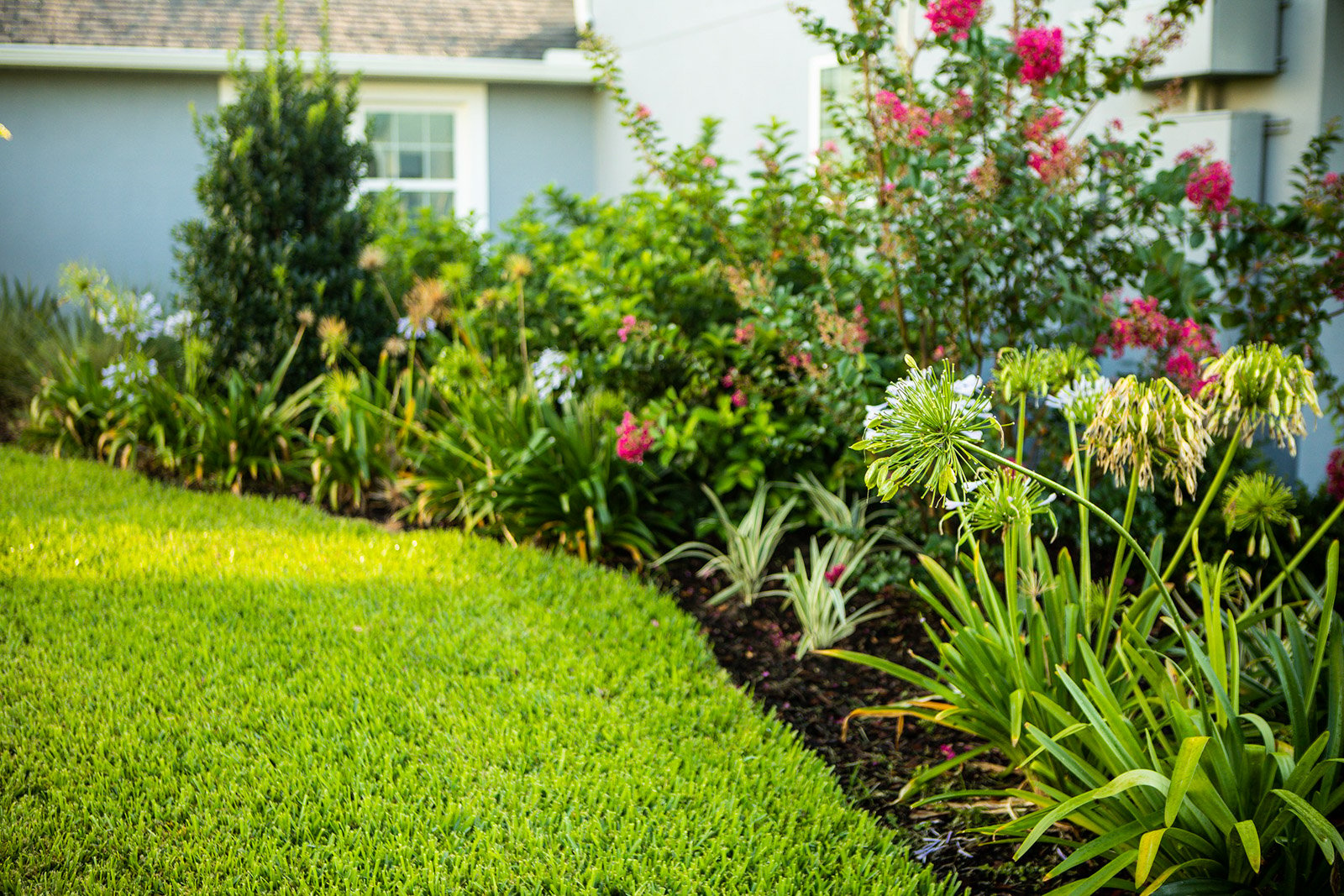 That way we can plan the irrigation, so everything gets the right amount of water without you having to pay for service after the landscaping.
4. Not All Irrigation Components Are Equal
Like most things, irrigation system components come in varying levels of quality.
Here at Ground Source, we use Rain Bird and Hunter valves, heads, and controllers.
Beware of companies who tell you they can install lawn sprinklers for much less than their competitors. They're likely using lower quality components.
5. Here's What to Expect for Cost
The basic cost for lawn sprinkler system installation for a four-zone system is $3,000.
What does this include?
Permitting
A Rain Bird controller
A Hunter wireless rain sensor
6-inch sprays in turf
6-inch rotors in turf
12-inch sprays in plant beds
A one-year guarantee on defects, workmanship, and materials.
A basic, four-zone irrigation system like this offers thorough, targeted watering for your entire yard.
6. Installing Lawn Sprinklers: Decide About Drip
Are there areas of your landscaping that need drip irrigation? It's an added cost, but well worth it.
Drip irrigation lines underneath the mulch in your planting beds target your watering slowly and directly to plant roots, saving water and money. This essentially eliminates all water waste there.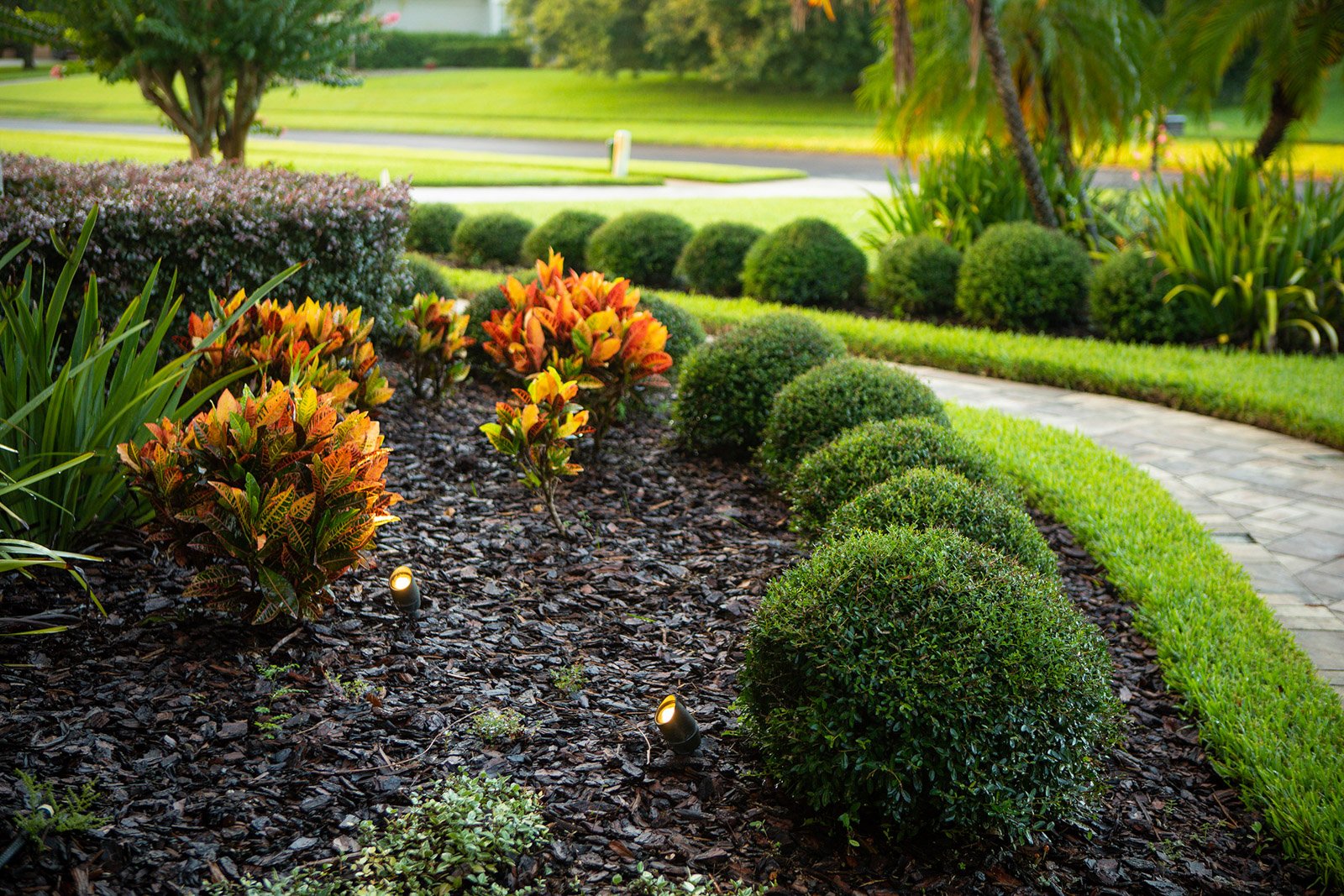 Do you have potted plants you'd like to include in your irrigation system, so you don't have to drag a hose around to them every day? We can run drip irrigation lines to them.
Do you have a vegetable garden? It has different water needs than your lawn, and can benefit from drip irrigation, too.
7. Sprinkler System Maintenance Matters
It doesn't take long for a healthy green lawn or landscape to turn brown and die without enough water.
That's why proper maintenance year-round is crucial.
Valves leak. Heads get clogged or broken. Your controller might be set all wrong for the season.
An irrigation technician checks for all of these things, and more, including testing each zone to make sure it's working properly, and no areas are too wet or too dry.
And they'll catch any potential problems before they turn into big, expensive repairs.
8. Don't Worry About Mess
Most Ground Source customers arrange lawn sprinkler system installation right before new sod installation, so they're not concerned about mess.
But if you're just getting irrigation installed, you still don't have to worry.
Ground Source installers leave your lawn pretty tidy, though you can expect dirt trenches approximately 6" wide, though compacted and ready for sod repair.
Pipes are well hidden, and they'll even paint exposed pipes to blend in with surrounding landscaping.
9. Installing Lawn Sprinklers: Not All Companies Are the Same
Beware of fly-by-night companies who run to the big box store to buy parts, install your irrigation system, then disappear.
Ask companies how long they've been in business and get references you can check.
Ask what features the company offers that sets them apart.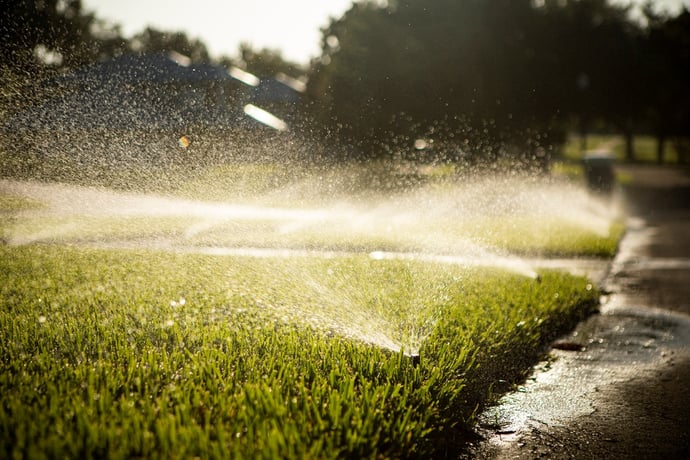 At Ground Source, we offer several features you won't find everywhere else.
Including:
We won't install irrigation beneath future patio walkways, patios, and driveways without first installing a sleeve. This prevents unnecessary labor and costs if something breaks later on.
We use 6-inch irrigation heads, but not every installer does. They pop up out of the ground 2.5 inches higher than standard heads, which means they clear your lawn, and water more efficiently.
Our installation of underground sprinkler heads in turf areas includes 12-18 inches of flex pipe, greatly decreasing the odds of a broken pipe when a lawnmower or car hits the irrigation heads.
Expect irrigation system repairs in 24-48 hours. You need help right away with irrigation emergencies.
Expect your lawn sprinkler system installation within 10 days of our estimate. Why wait?
Once we install your new irrigation system, we're behind you throughout the one-year warranty period for any defects in materials and/or workmanship. (On top of our one-year warranty, manufacturers typically offer 3 to 5-year warranties on parts.)
Trust Your Orlando Lawn Sprinkler Installation to Ground Source
Lots of homeowners trust us for their lawn sprinkler installation in Orlando, and we love transforming lawns that way.
But then, you can count on us to stick around, for important routine maintenance as well as any irrigation repair needs that pop up.
We've got you covered — and your landscaping expertly watered. All you have to do is relax on your front porch and admire the lawn
We're irrigation experts, but our skills don't stop there. We're with you every step of the way as you plan your perfect outdoor space.
Sod, irrigation, landscape design: Let us transform your yard from an embarrassing eyesore to a place you spend every spare minute.
Are you ready to enjoy the vibrant, impressive yard you've always wanted? Request a quote today! We'll help you review your options and then transform your property.