"I love that big prickly pine tree by your pool."
That's a sentence you'll never hear.
Not every plant is perfect for planting around a pool.
No spines, dripping sap, or falling burrs, please.
Ground Source landscape designer, Eric Frisch, shares a few of his favorite pool landscaping plants — and a couple of other pool landscaping tips.
1. Roebelenii Palm
This dwarf date palm is petite enough to work even inside your pool screen, although Frisch usually positions them leaning out over the pool to allow room for their spreading canopies.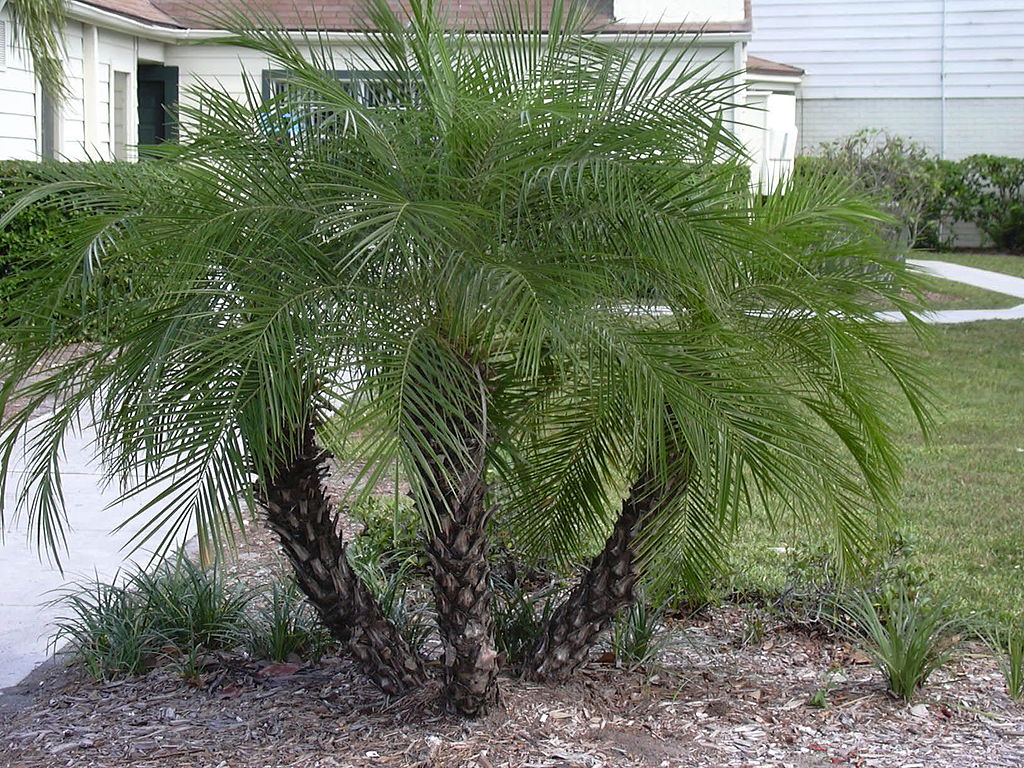 If you're new around here and are thinking, "What's a pool screen?" note that most Florida pools are surrounded by a screen enclosure that keeps leaves and bugs from ending up in the pool. Some folks call them "bird cages."
Pool landscaping plants have to accommodate them.
The Roebelenii, commonly known as Pygmy Date Palm, adds real beauty to a pool area, with its dense, full crown of arching glossy, green leaves.
It's usually planted with more than one palm for a multi-trunk effect.
It's perfect for tight spots where you still want a tropical punch.
It does have thorns, though, and needs to be hand pruned.
2. Crotons
Tropical plants are perfect for poolside, adding a vacation vibe year-round.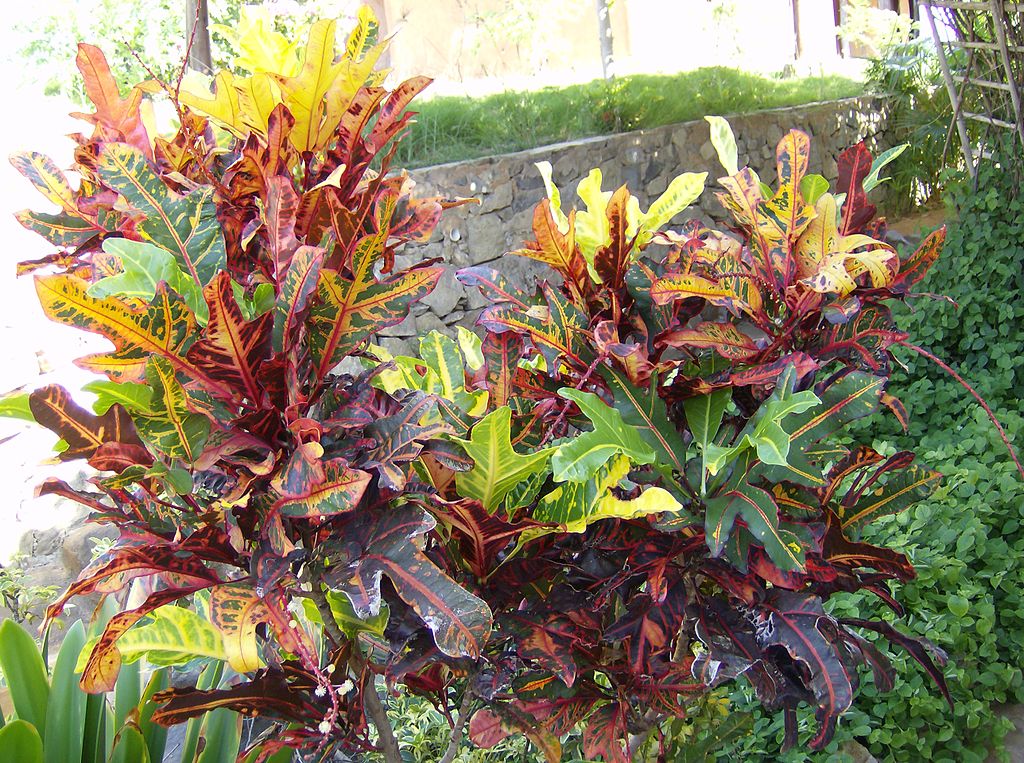 A spectacular tropical plant with no leaf drop, crotons are a Florida favorite.
They thrive in the heat, add stunning tropical color, and grow an impressive six feet tall.
3. Bromeliads
Another great pool landscape plant that offers an exotic look, bromeliads thrive in bright, indirect sunlight or in areas with dappled shade.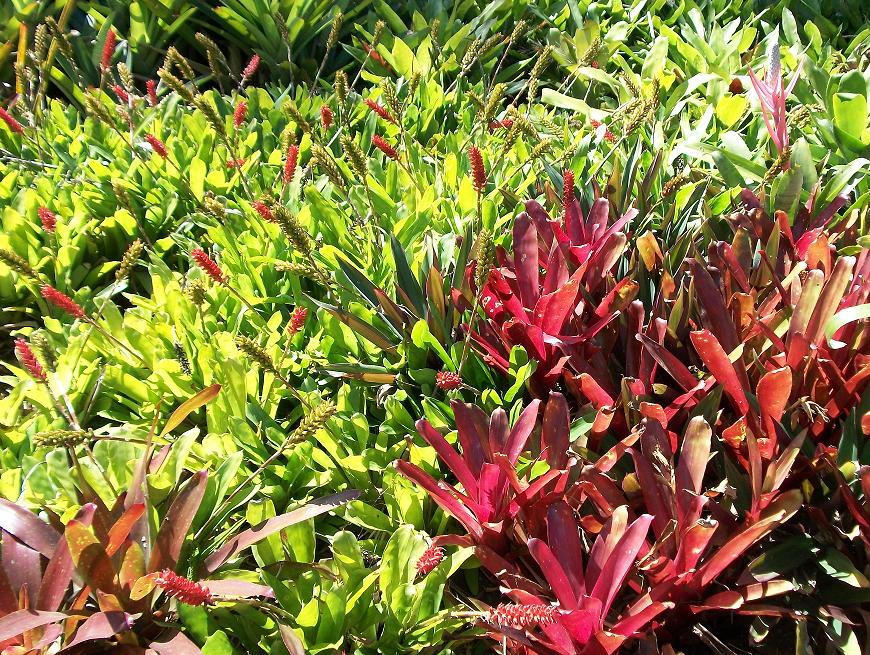 They also appreciate humidity, so they'll love hanging out around your pool as much as you do.
Bromeliads come in a rainbow of really vibrant colors. Think bright pink, red, purple, yellow. Keep those sunglasses handy.
They come in multiple sizes, too, from a petite six inches to as tall as a few feet.
Show them off as poolside focal points or group smaller varieties as colorful ground covers just outside your pool screen.
4. Xanadu Philodendron
Frisch likes this exotic foliage plant for texture in shady pool areas. They don't like full sun.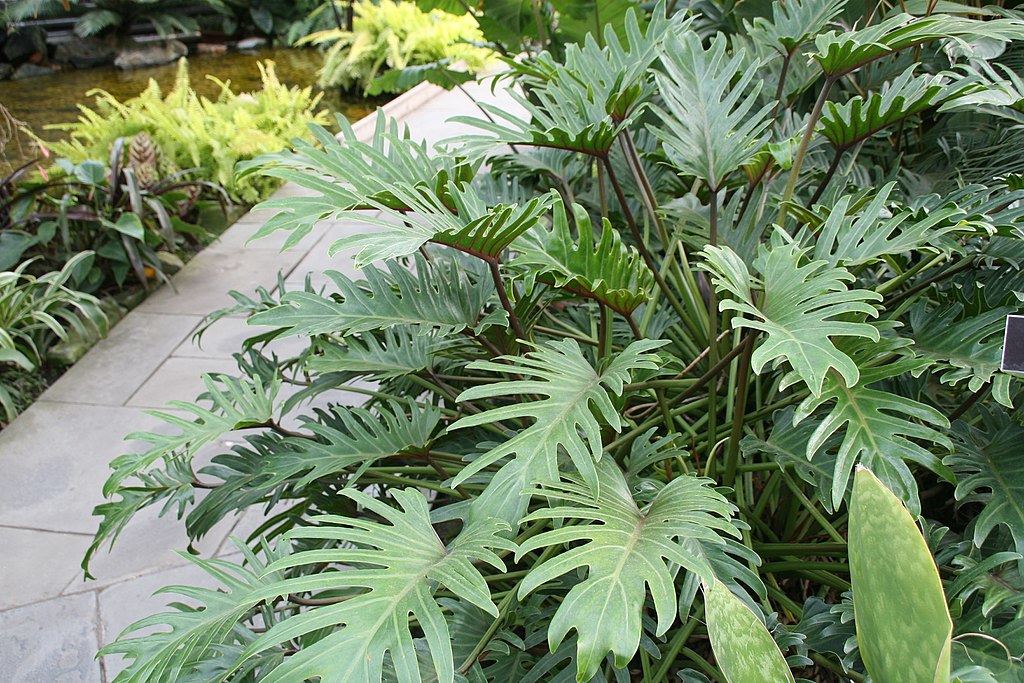 Easy to grow, it has huge shiny, leathery leaves, each with more than a dozen distinct lobes.
Unlike most philodendrons, it doesn't climb, but stays a compact 2-4 feet high and 3-5 feet wide, growing in a nice mounded shape.
It needs little or no trimming and is a great dark green background for tropical pool landscape plants like showy croton.
5. Colorful Annuals
Some pool owners prefer low maintenance pool landscape design — no fuss and no muss.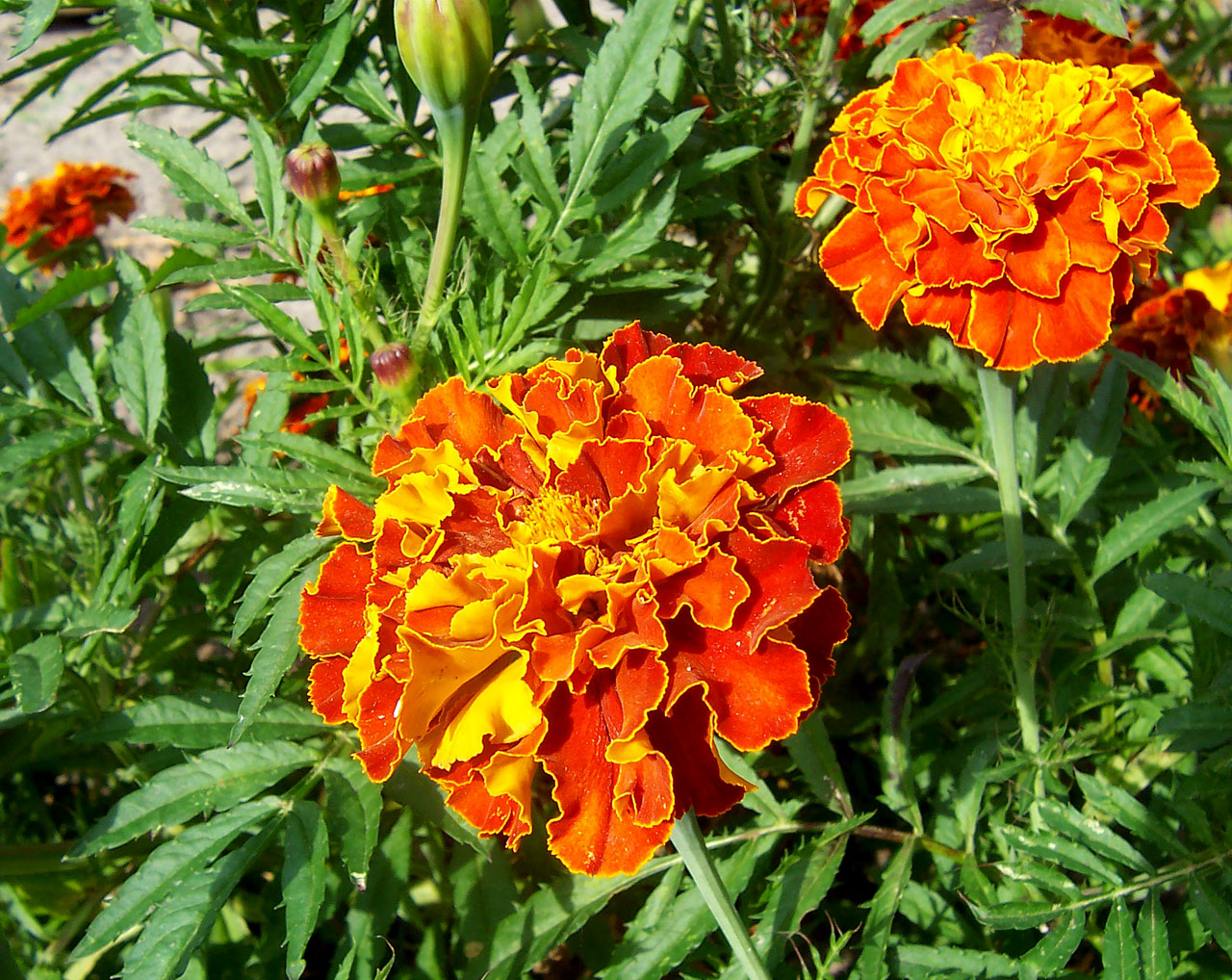 But if you don't mind a bit of upkeep, annuals are great for pops of poolside color, either in planting beds or containers.
Plan to change them out every four to eight months to keep things looking fresh and tidy.
Good choices include pentas, marigolds, coleus, snapdragons, and dusty miller.
A Few Pool Landscape Design Tips
In your quest for poolside perfection, consider these Frisch pro tips:
Remember, Plants Grow
When you have a pool screen, that's important.
Make sure you consider a palm tree or larger plant's size at maturity before you plant.
Lots of pool owners want a palm tree in the corner, but they can outgrow the area in 5-10 years.
No Littering, Please
Avoid plants that drop a lot of leaves.
Hawaiian Ti plants are tempting, with their striking colors and tropical look, "but the leaves always end up in the pool," Frisch says.
Sensitive Plants Like Pools
Worried about using plants sensitive to frost? The air is actually warmer around swimming pools, Frisch says, which can protect tender poolside plants if there's a chance of frost.
Mulch vs. Stone in Pool Landscape Design
Pool owners love using rock as pool area ground cover, but it can get messy, Frisch says.
Plan to periodically clean plant debris out of the rocks to keep it looking tidy.
"I tend to prefer mulch," he says. "If leaves fall, it can just be raked up from time to time and new mulch added."
Pool Landscape Plants: Containers
Colorful pots of plants and flowers look great on a pool patio.
Too much trouble? Frisch can run micro drip lines from your irrigation system. No hand watering!
And if your heart is set on pretty annual flowers, it's more convenient to get to them in pots, Frisch says, than if they're planted in a bed in an awkward, hard-to-reach corner of the pool.
Trust Your Pool Landscaping to Ground Source
Looking for pool landscapers in Orlando who know the perfect poolside plants?
It can be tricky. They shouldn't drop leaves, grow too big, or interfere with screen enclosures.
But they should offer a splash of color, tropical vibes, and a bit of vacation mojo.
Leave the pool landscaping to us. You just grab your suit and sunglasses.
We're pool landscape design experts, but our skills don't stop there. We're with you every step of the way as you plan your perfect outdoor space.
Sod, irrigation, landscape design: Let us transform your yard from an embarrassing eyesore to a place you spend every spare minute.
Are you ready to enjoy the vibrant, impressive yard you've always wanted? Request a quote today! We'll help you review your options and then transform your property.
Image sources: roebelenii palm, croton, bromeliads, xanadu philodendron, merigold