Some paver driveways are so impressive, you can host a party out there. The problem: everybody will spend the whole time looking down and not even notice your great new haircut.

Paver driveways are absolutely prettier and more luxurious looking than plain concrete. But is a paver driveway a good investment? You bet.


The benefits of a paver driveway really add up — here's a look:
1. A Paver Driveway Sets Your Home Apart
Pavers let you tap into your inner artist and create a driveway unlike anybody else's in the neighborhood.

So many colors, styles, and patterns — settle in for some real design fun.

Choose pavers that look like rustic slabs, quaint cobblestone, sleek slate. Or any combination.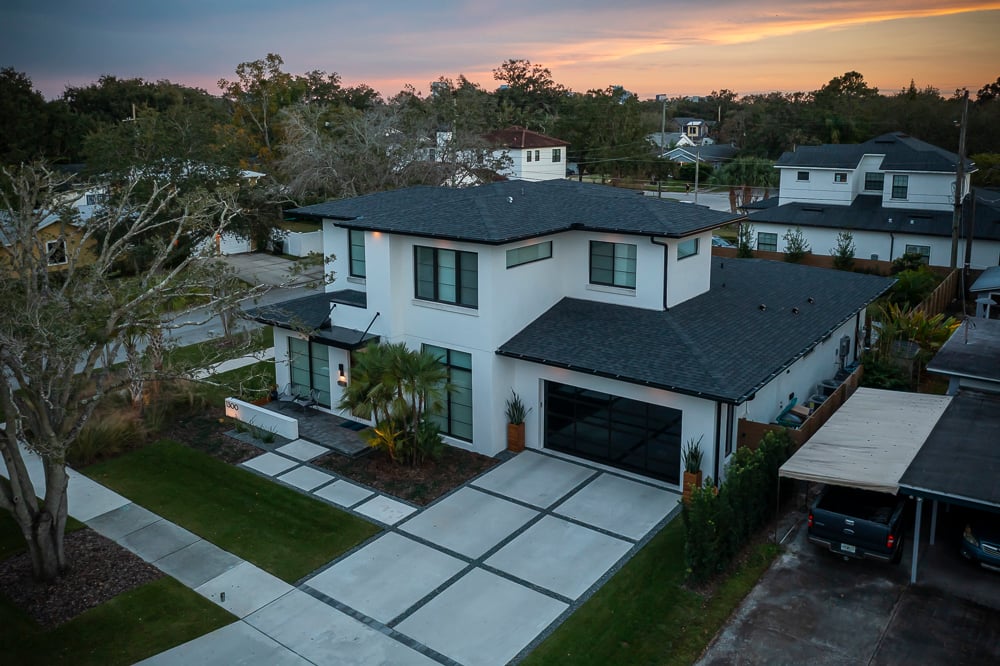 Do some inlays. Pick a fun color. Do a double border. You can make your driveway so fantastic, you'll want to hang out there, just for fun. That beautiful paver driveway will increase your home value.

Feeling overwhelmed with all the choices? Don't worry — a great Central Florida hardscape company will walk you through it and offer plenty of pro advice.

Make sure the one you choose has a landscape designer on staff. They bring the wow.

They'll have samples you can compare to the color of your house, and catalogs packed with design ideas.
2. A Paver Driveway Is Built to Last
Unlike solid slabs of concrete, pavers flex and move as they shift, which means they don't crack.

Tree root troubles? Nope. You can pick pavers up, take out the offending tree roots, and replace the pavers. No sweat. Maybe just a little sweat. This also comes in handy if you ever need to run a utility line underneath your patio. You can't do that with concrete. It's one of the great benefits of a paver driveway.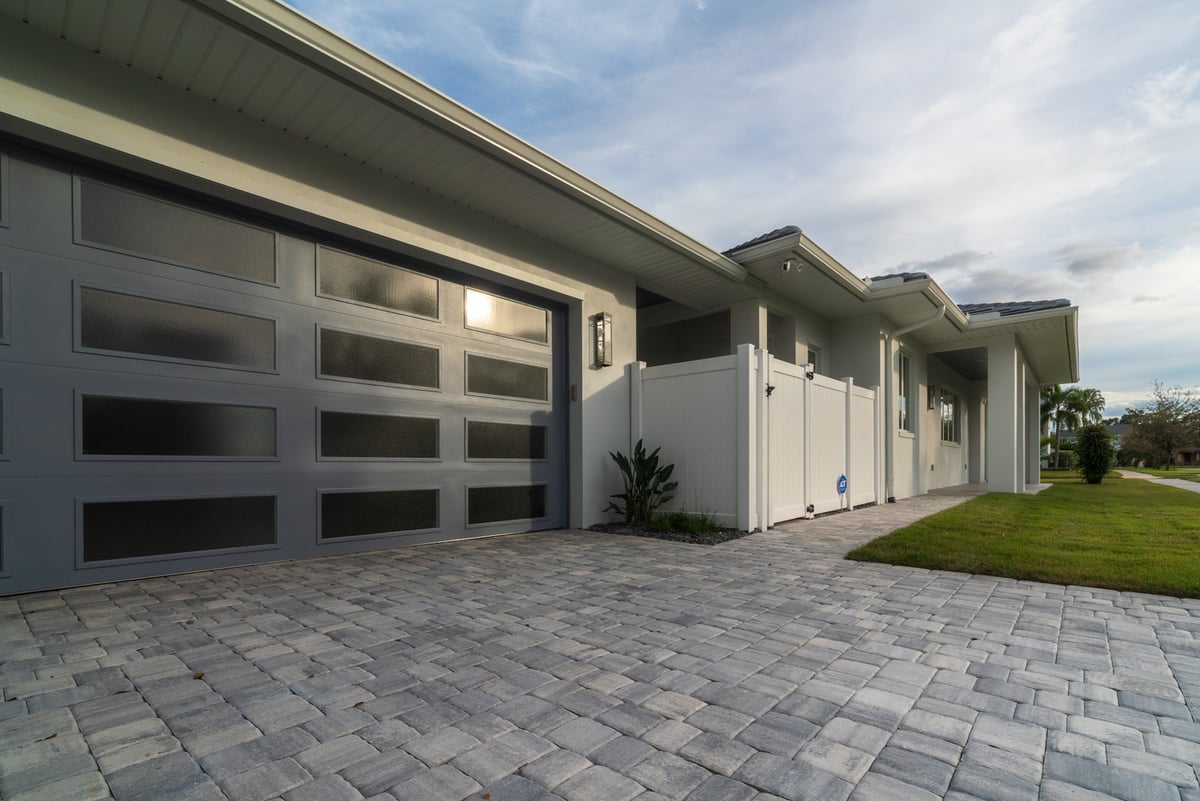 If a paver gets chipped or damaged, it can be replaced. Save a few from your original hardscape installation.

All of these factors means a paver driveway is a good investment in your home's value.
3. It Adds to Your Curb Appeal — and Property Value
A paver driveway is an instant upgrade to your home, adding high-end appeal that boosts the beauty of your home and makes it automatically more valuable. Is a paver driveway worth the cost? It is.
4. It Can Solve Landscaping Problems
Sometimes a paver driveway is more than just a driveway — it's a landscaping dilemma problem solver.

At a Spanish Colonial home in a Central Florida gated community, a paver driveway made all the difference for one Ground Source client.

The homeowners of the striking high-end home entertain lots of friends, colleagues, and family. But getting to the front door was a real challenge, trudging up an 80-foot sidewalk from the street.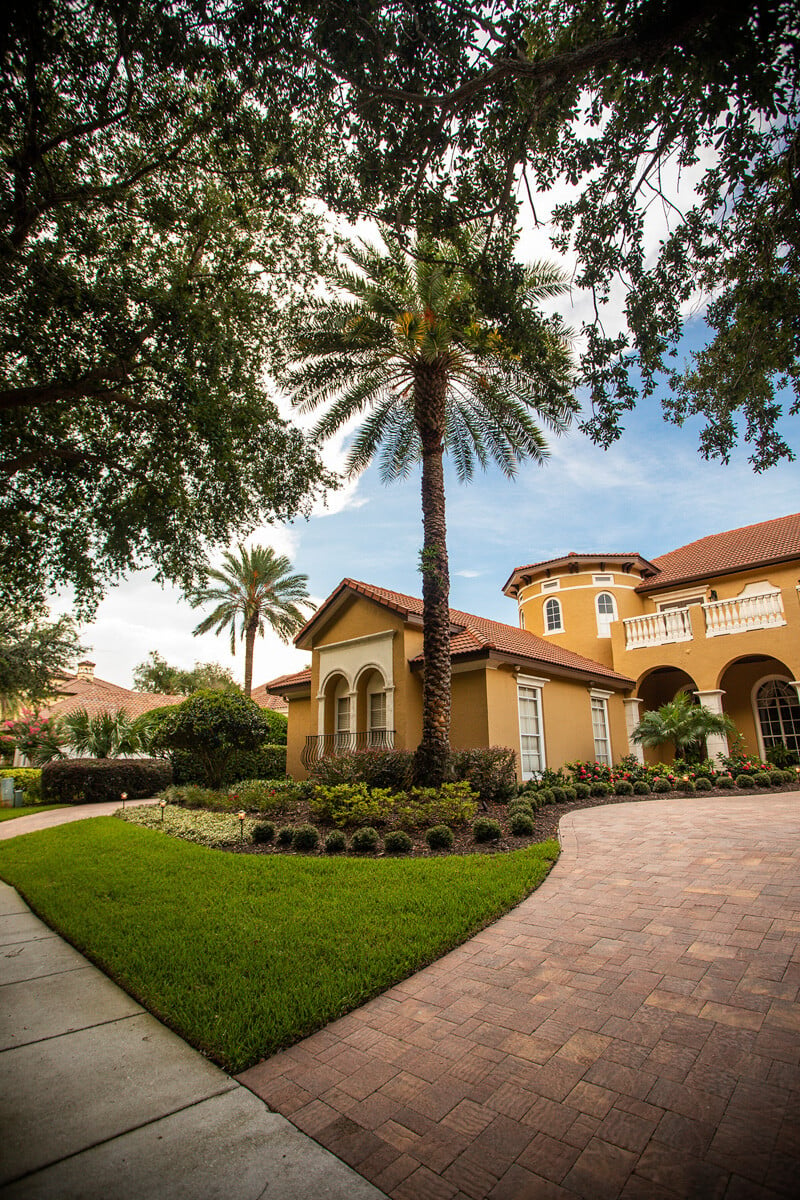 Innovative paver driveway design to the rescue.

Their re-do would involve an elegant second driveway, adding parking spots for company, and connecting to the front door entrance, with a courtyard sort of feel. It eliminates that long trudge up from the street.

No boring stretch of pavement, the paver driveway incorporates stunning inlay designs in circles and overlapping diamonds.

Paver driveways solve problems, add luxury, and sometimes save the day. It all means a paver driveway is a good investment.
Want the Benefits of a Paver Driveway in Central Florida? Trust Ground Source
Sure, a paver driveway can increase your home value, but it also increases your happiness every time you drive up to your house. And isn't that worth a lot?

Make sure it's done right.

We're paver experts, but our skills don't stop there. We're with you every step of the way as you plan your perfect outdoor space.

Sod, irrigation, landscape design: Let us transform your landscape from an embarrassing eyesore to a place you spend every spare minute.

Are you ready to enjoy the vibrant, impressive landscape you've always wanted? Request a quote today! We'll help you review your options and then transform your property.