It's easy to take your shrubs for granted.

Your sturdy Sweet Viburnum hedge never lets you down, right? Your Lorapetalum blooms reliably year after year, with its pretty scented flowers.

Then, suddenly, yikes. Your good old dependable shrubs don't look so great.
What do they need? Can you rejuvenate old shrubs? When should shrubs be replaced?

Ground Source landscape designer Eric Frisch offers some helpful tips.
Replace or Rejuvenate Shrubs? How Old Are They?
"If the shrubs are 20-25 years old, it's likely they're too old to reshape and will likely begin to deteriorate and aren't worth saving," Frisch says.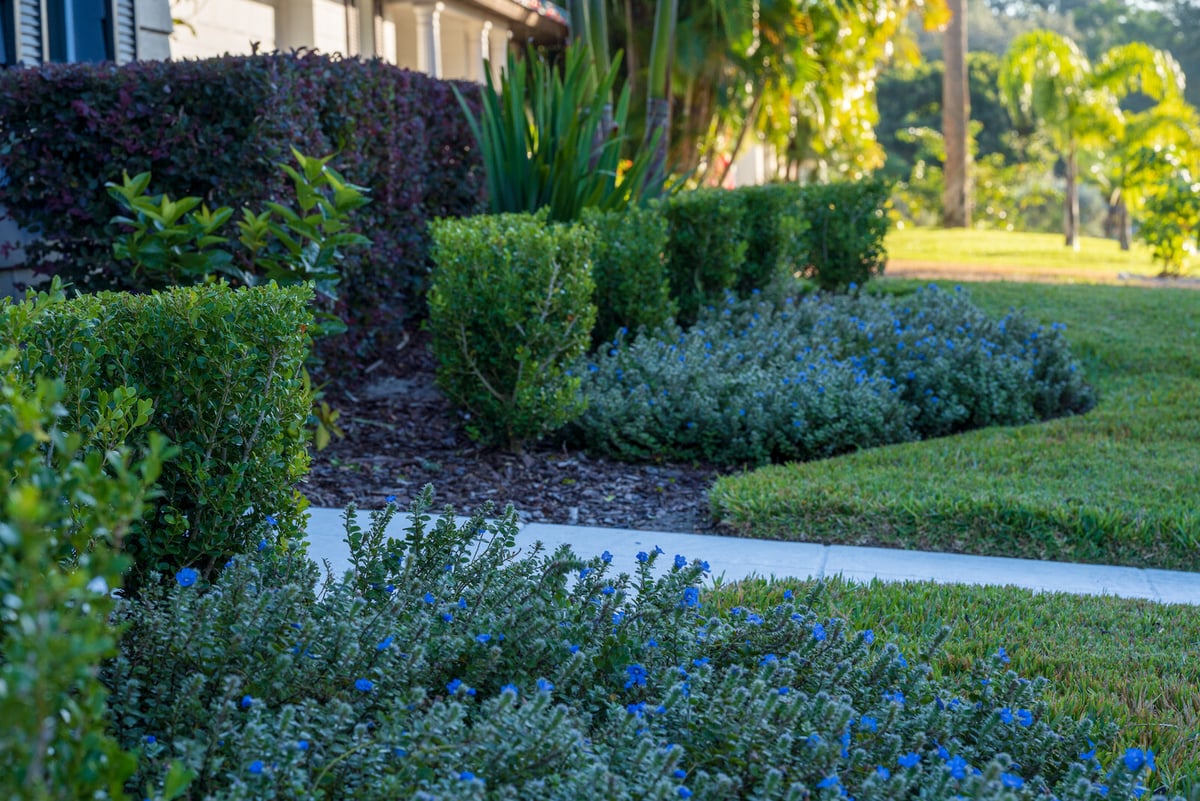 Time to go shrub shopping! Lots of shrubs will thrive in your Central Florida yard, from luxurious Podocarpus and glossy Boxwood to red-berried Burford Holly and striking variegated Schefflera 'Trinette.'
When to Rejuvenate Old Shrubs
You can give some older shrubs new life with pruning.

"Trimming can work if the bush is in good health, not too old, and can grow back in a way that matches what you are looking for," Frisch says.

But that's not always the case.

Look at the core of the shrub, he says. If it's more brown branches than green foliage, cutting it back will look pretty ugly.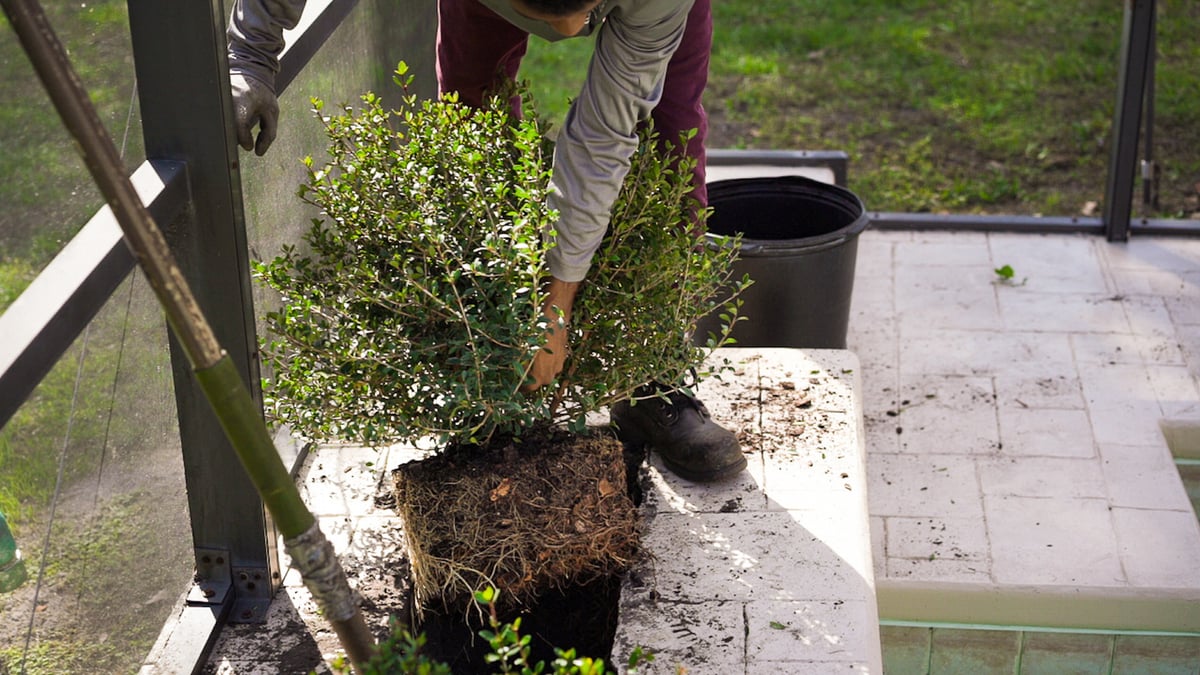 "You'll see nothing green and just sticks," Frisch says. "They can recover and fill in over time, but they'll look dead for many months until that happens."

When should shrubs be replaced? If your shrubs are too woody in the middle, they'll never generate foliage there, Frisch says, "and you should just start over with new plants."
How to Rejuvenate Old Shrubs by Pruning
Rejuvenation pruning can help restore shrubs that are straggly, woody, and overgrown.

After rejuvenation pruning, a shrub regrows from its roots, becoming compact again with fresh foliage and blooms.

But if more than a third of your shrub's branches are woody without healthy leaves, the shrub probably won't spring back.

If you want to rejuvenate old shrubs, you'll have to be tough. Trim the shrub down to 6 to 10 inches above the ground using sturdy pruning shears. Healthy shrubs will respond by sending up new shoots.

If you want to tackle this chore more gradually, and keep your shrubs looking nicer along the way, you can do the pruning over three years.

Prune just one-third of the oldest woody branches. The next year, cut half of the old remaining branches. Year three, prune out the rest of the old branches.
Replacing Shrubs: Planting Tips
Replacing old shrubs? Keep these planting tips in mind:
Choose a shrub that's right for the site. Check the planting tag for light requirements.
Dig a hole twice as wide and just as deep as the shrub's container.
Be gentle with your new shrub. Remove it from the container by knocking briskly around the pot sides and bottom to loosen it, and carefully slide the plant out. Don't yank on it.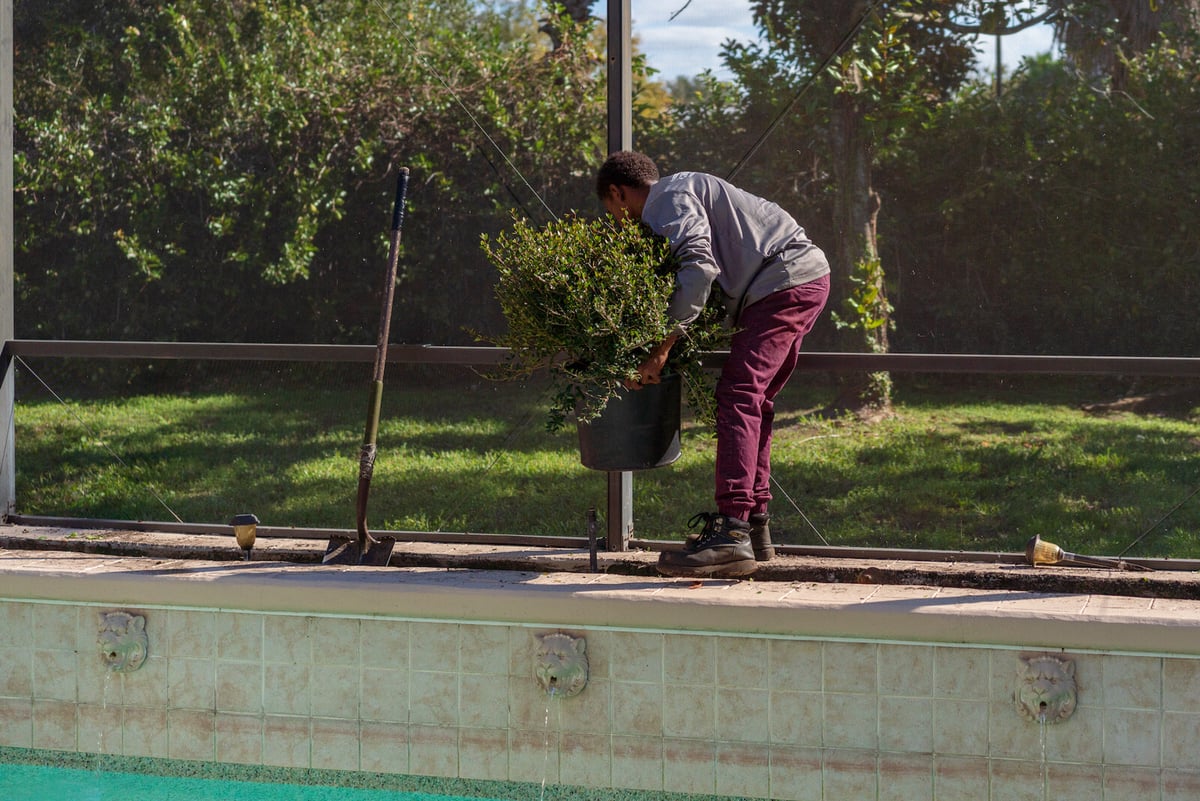 Place the plant in the hole. The top of the rootball should be even with or slightly above the soil surface. Step back and take a look. Does its best side face the right direction?
Rough up the root ball a bit, loosening the tightly wound roots away from the soil so the shrub has an easier time settling in.
Fill in the excavated soil, tamping it down firmly to avoid any air pockets.
Water your new shrub, thoroughly saturating the root ball and surrounding soil. Then keep your new shrub well watered – don't let it dry out completely during its first season.
Hoping for a Hedge? Think Ahead
If you plan to create a hedge with your new shrubs, plan ahead, Frisch says.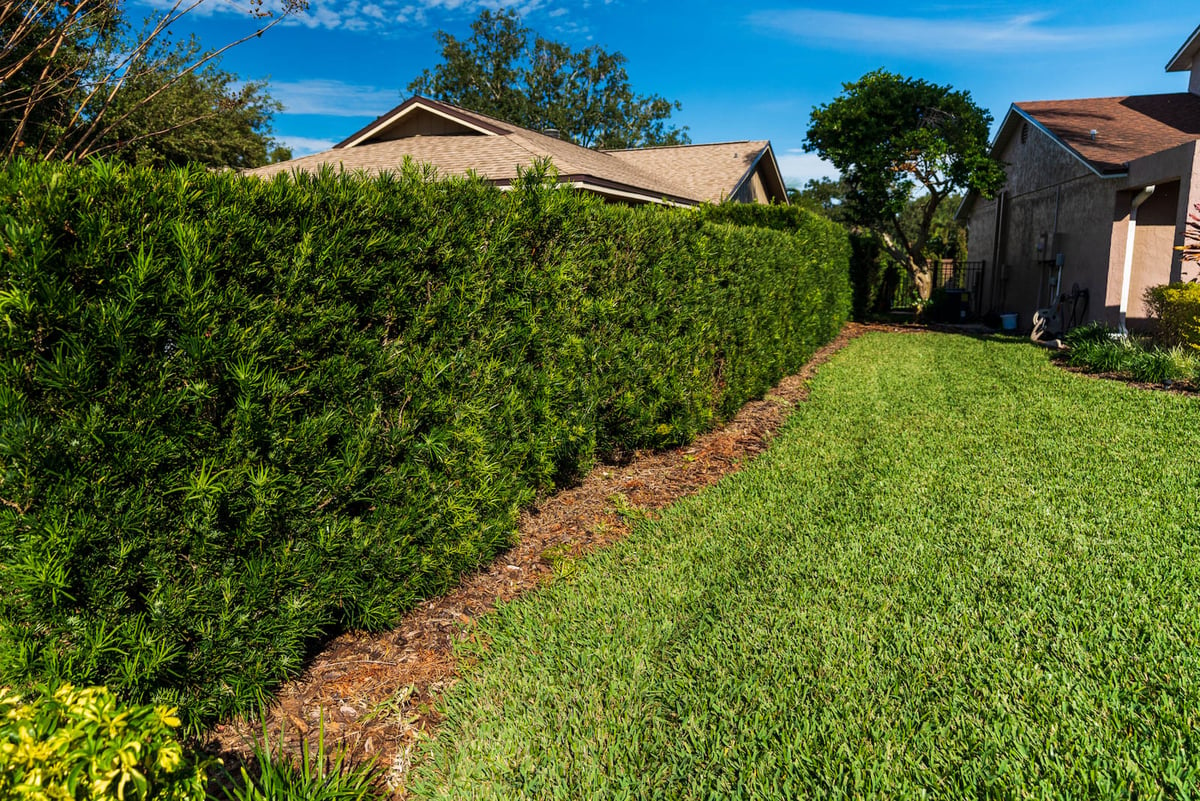 "Getting a full hedge takes years of trimming to train the bush to grow foliage where you want it," he says. "You can't just let a hedge grow for five years to get bigger, then start forming the hedge. It takes little trimming over time."
Replacing Shrubs in Central Florida? Trust Ground Source
If your landscaping needs a boost with vibrant new shrubs, we're happy to help you choose. Then our crews will expertly install them so they'll last in your landscape for years to come.

We're landscape experts, but our skills don't stop there. We're with you every step of the way as you plan your perfect outdoor space.

Sod, irrigation, landscape design: Let us transform your Central Florida yard from an embarrassing eyesore to a place you spend every spare minute.

Are you ready to enjoy the vibrant, impressive yard you've always wanted? Request a quote today! We'll help you review your options and then transform your property.