Here's a great tip: don't wait until your irrigation system springs a leak and you're drenched in sprinkler spray before you start looking for a quality irrigation company.

This is a task you want to do ahead of time, so you're not so desperate for help that you hire the first irrigation service in Apopka that pops up on your phone.

We know, you'd rather be lounging by the pool or maybe even unloading the dishwasher than researching irrigation services.

Check out these tips to make it easier: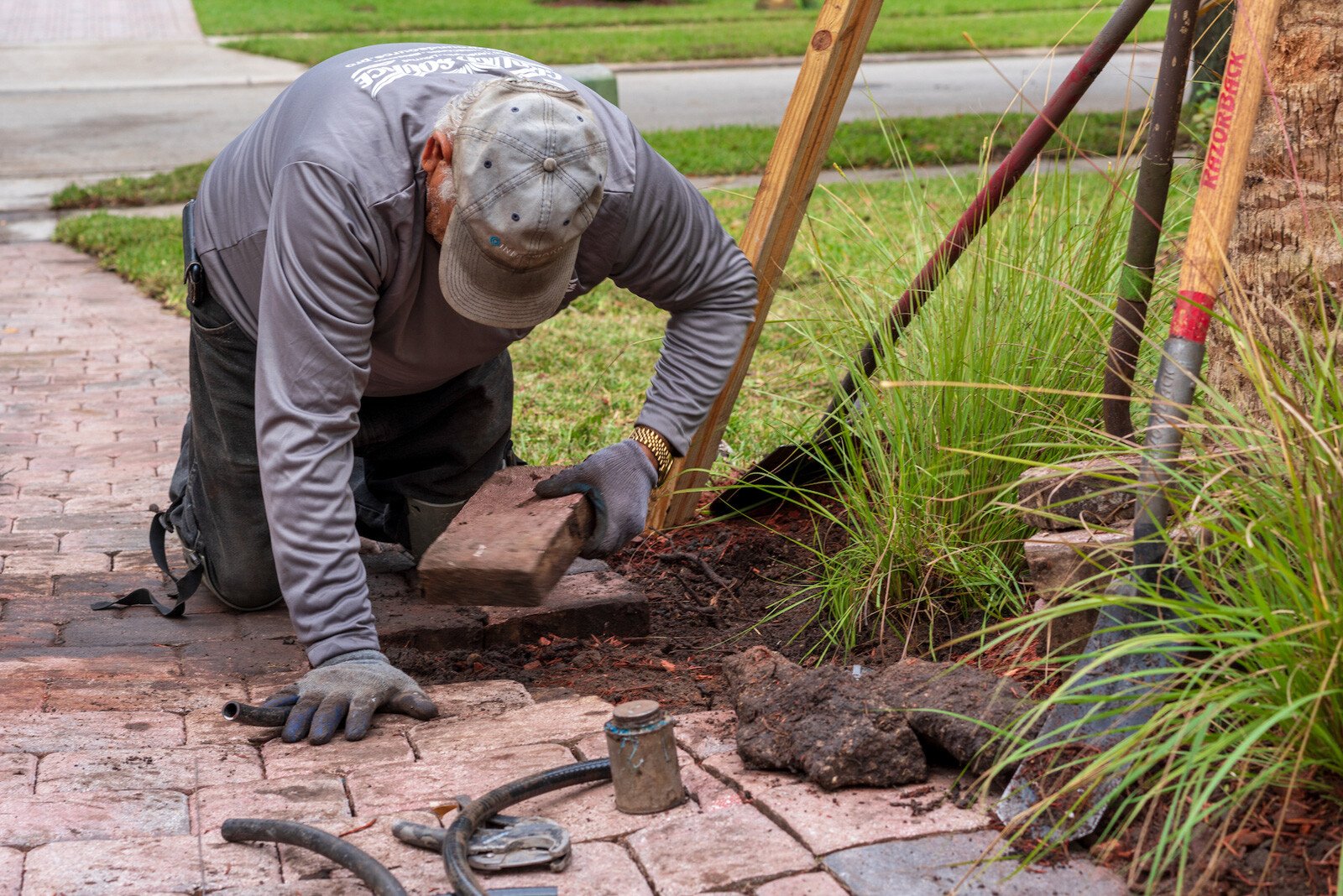 1. Hello? Hello? Will They Answer the Phone?
This sounds basic, but it's pretty important. When you call them, does somebody answer?

When you need irrigation repair, you're in a hurry. You have valuable lawn areas and landscaping to protect.

Steer clear of Apopka irrigation companies that leave you hanging.

You don't have time for that. If customer service isn't a priority for them, find a company that puts you first.
2. Ask About Their Experience
No, this isn't being nosy. It's being smart.

Find out how long they've been in business. Look for a company with a history of excellence and good reviews that dates back several years.

Maybe your sprinkler repair is an easy fix, that even a newcomer to the industry can handle.

But what if it isn't?

You need an expert at diagnosing the problem, zeroing in on the cause, and fixing it quickly.
Is the problem with wires? Valves? Heads? Joints? Pipes? Timer?

You get the idea.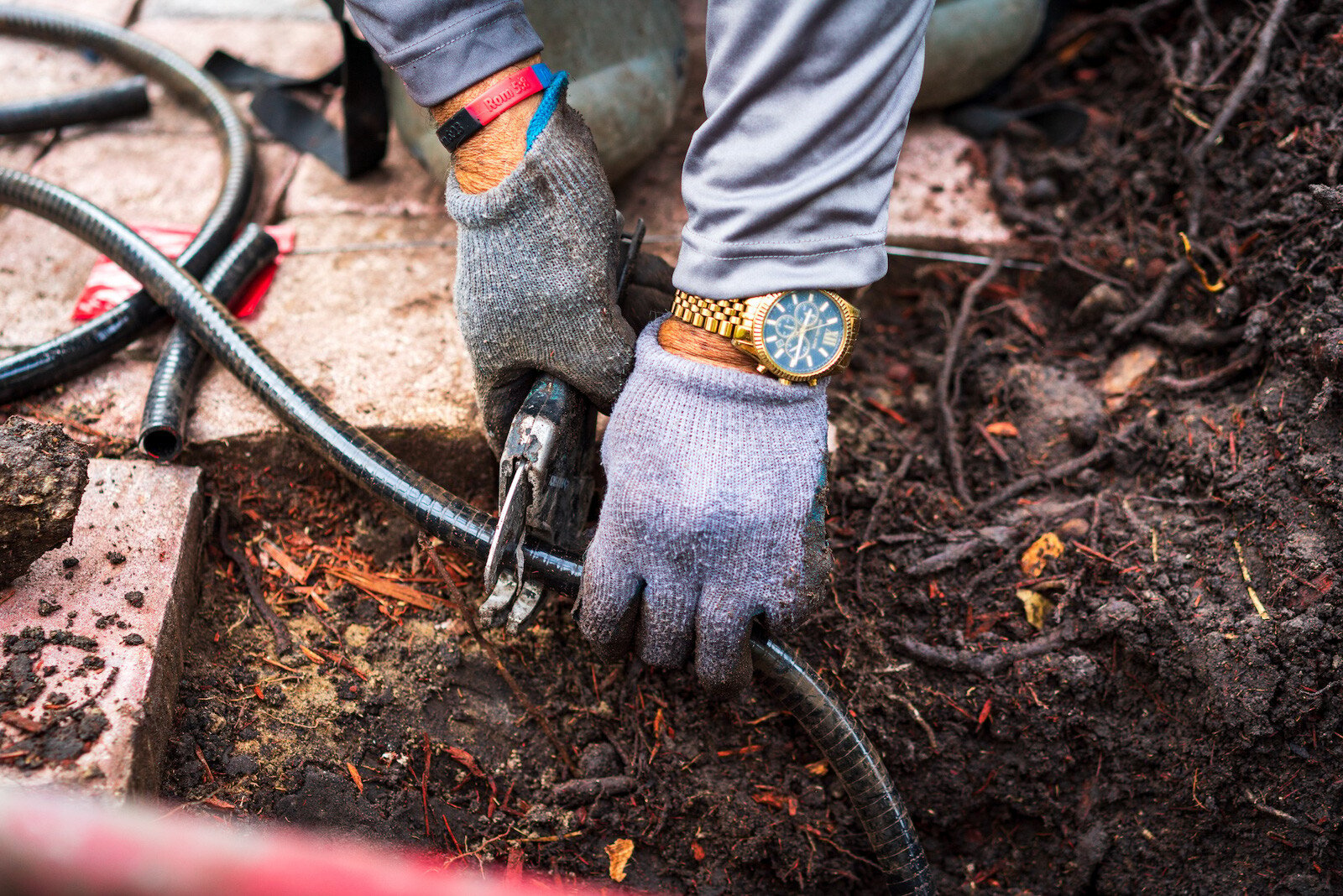 3. Research Irrigation Services in Apopka on Google
When you do a Google search for irrigation services in Apopka and company names start popping up, note their Google reviews.

How many stars out of five do they have? And just as important: how many reviews?

If a ton of people left reviews and the company also has close to five stars, they've made a lot of lawn owners happy.

When you check the Google reviews for Ground Source, you'll like what you see.
4. How's Their Website?
Good irrigation services in Apopka invest time and money in their websites to make it easier for potential customers to learn about them.

Look for testimonials from satisfied customers.

Do they explain all their services and how they make it easy and comfortable to work with them?

Do they provide educational and informative blog articles?

Do they make it easy to sign up and contact them?

They should make this task of finding irrigation services in Apopka easier for you.
5. They Gave You a Proposal: Read It Closely
So, reading a bunch of irrigation company proposals isn't as exciting as, well, most things.

But there are some great clues in them that can help steer you to the best irrigation services in Apopka:
Is Their Bid in the Ballpark?
When you ask a few irrigation companies for bids, their estimates should be in the same ballpark.

If they know what they're doing, and have the experience, equipment, and skills to do the job, they'll know how much it will cost them to handle your installation or repair. And they'll bid accordingly.

If one bid is significantly lower, why?

Where are they cutting corners? On insurance? Training? Sprinkler repair shortcuts?

Don't let your irrigation installation or repair suffer because they're trying to be the lowest bidder.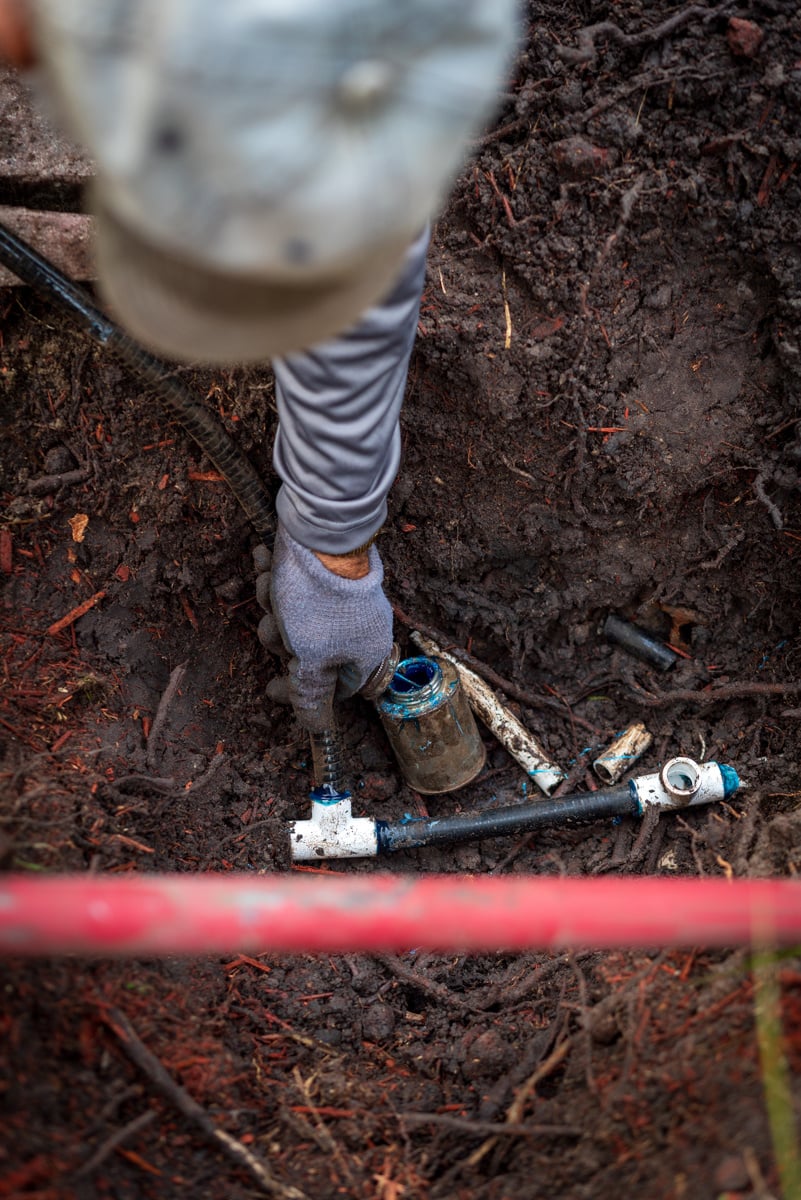 Don't Ignore the Warranty
Reputable irrigation repair companies guarantee the parts and services they provide. They should give you a guarantee, in writing, that explains the warranty, what it covers, and how long it's valid.
Are They Cheap? Maybe So Are Their Components
Like most things, irrigation system components come in varying levels of quality.

Here at Ground Source, we use Rain Bird and Hunter valves, heads, and controllers.

Beware of companies who tell you they can install lawn sprinklers for much less than their competitors. They're likely using lower quality components.
6. Ask This: What Sets You Apart?
A great irrigation service in Apopka should be happy to tell you. After all, if a company can't tell you why you should hire them, why should you?

At Ground Source, we offer several features you won't find everywhere else.
Including:
We won't install irrigation beneath future patio walkways, patios, and driveways without first installing a sleeve. This prevents unnecessary labor and costs if something breaks later on.
We use 6-inch irrigation heads, but not every installer does. They pop up out of the ground 2.5 inches higher than standard heads, which means they clear your lawn, and water more efficiently.
Our installation of underground sprinkler heads in turf areas includes 12-18 inches of flex pipe, greatly decreasing the odds of a broken pipe when a lawnmower or car hits the irrigation heads.
Expect irrigation system repairs in 24-48 hours. You need help right away with irrigation emergencies.
Expect your lawn sprinkler system installation within 10 days of our estimate. Why wait?
Once we install your new irrigation system, we're behind you throughout the one-year warranty period for any defects in materials and/or workmanship. (On top of our one-year warranty, manufacturers typically offer 3 to 5-year warranties on parts.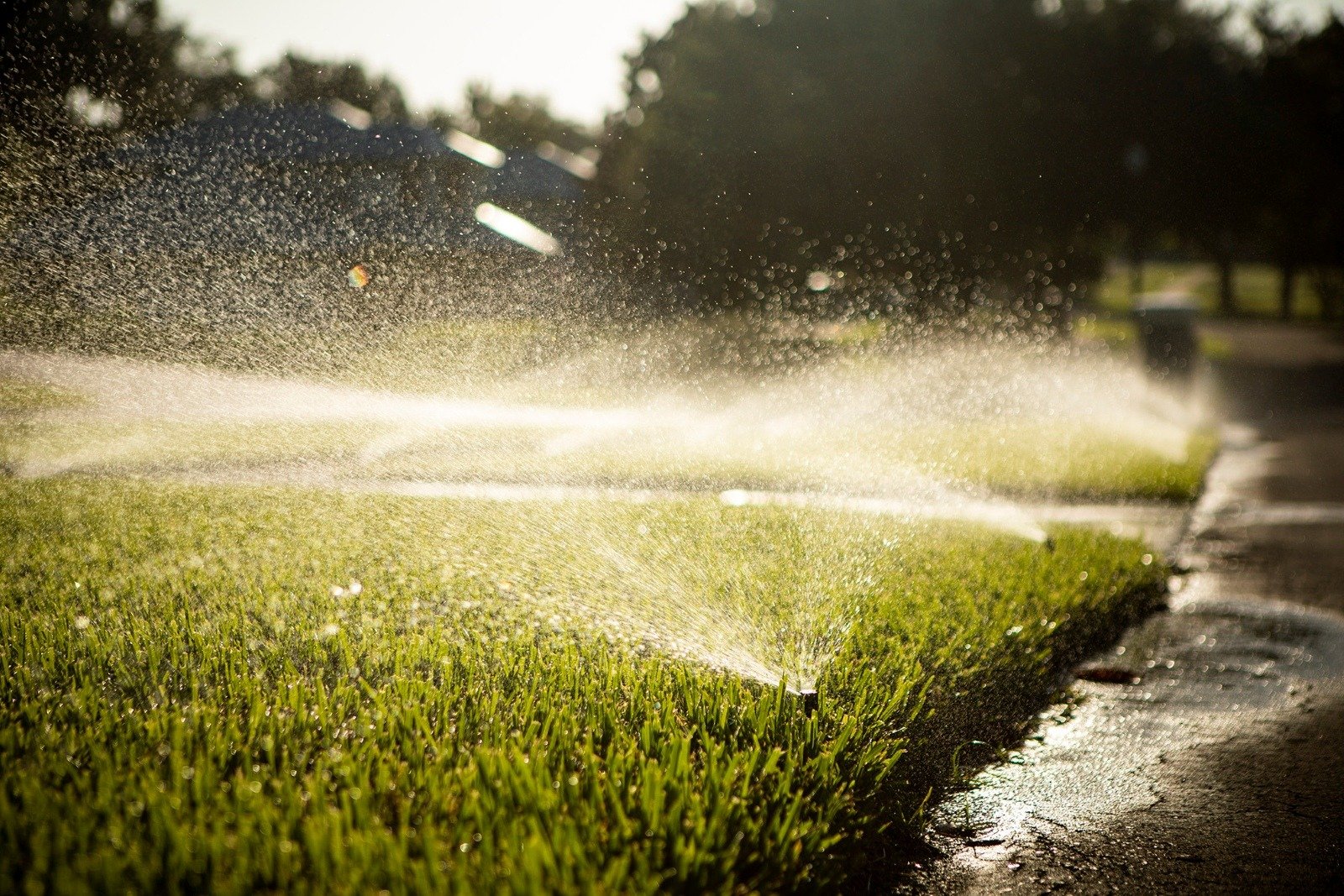 7. Dig a Little Deeper
The best irrigation services near Apopka might not be the first ones to pop up when you start your online search. If they're great, they probably don't need to pay to rank on a list. They're successful because of their reputation for good service and word of mouth.

We hope you take a few minutes to check out Ground Source. We want you to know exactly what you're getting as you search for irrigation services in Apopka.

You'll find lots of customer reviews to put your mind at ease. You'll see exactly what services we offer and what makes us good at our work. You'll discover educational, informative blog articles that boost your irrigation knowledge and help you ask all the right questions.

Want a quote? Need to call us? We make it easy.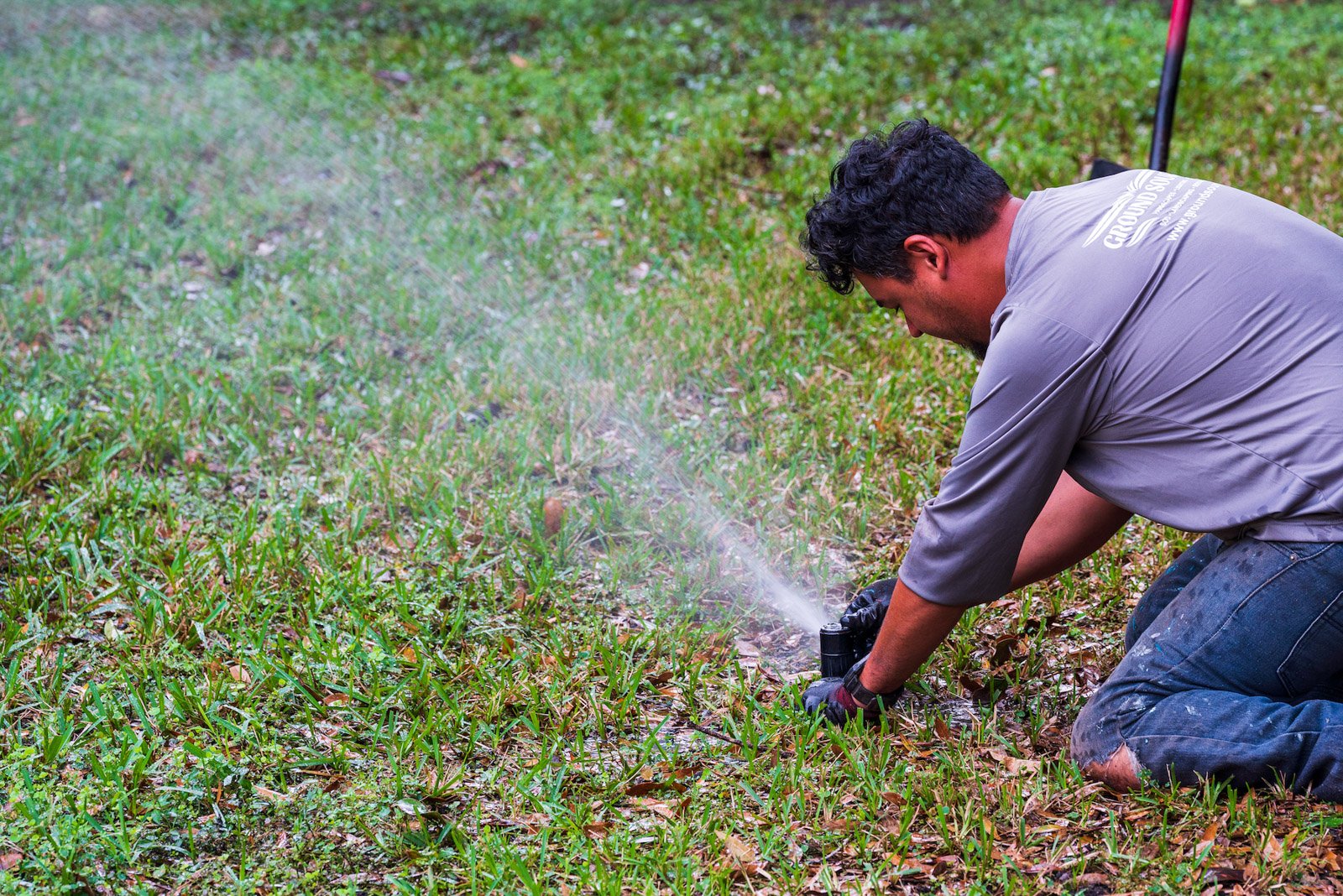 Trust Your Apopka, FL Irrigation Services to Ground Source
Lots of homeowners trust us for their irrigation installation in Apopka, and we love transforming lawns that way.

But then, you can count on us to stick around, for important routine maintenance as well as any irrigation repair needs that pop up.

We've got you covered — and your landscaping expertly watered. All you have to do is relax on your front porch and admire the lawn

We're irrigation experts, but our skills don't stop there. We're with you every step of the way as you plan your perfect outdoor space.

Sod, irrigation, landscape design: Let us transform your yard from an embarrassing eyesore to a place you can't wait to come home to.

Are you ready to enjoy the vibrant, impressive yard you've always wanted? Request a quote today! We'll help you review your options and then transform your property.