Your eyes get a real workout when you first get a look at your sod estimate.
All that scanning to get to the part where it gives you the price. (Yup, we know that's where you headfirst.)
Sure, price matters. But there's more to a good sod estimate than price. A good sod company will include all kinds of helpful information, so you know exactly what you're getting for that price.
What should be included in your sod estimate? Take a look.
1. Yes, The Price
Price matters. But if you're looking at several sod estimates, don't be tempted to just choose the cheapest one.
All sod isn't the same. If some sod installers in Orlando offer prices much lower than others, it's probably not the highest quality sod.
You don't want the cheapest sod. You want the healthiest sod — ready to take root, thrive, and make your property look fantastic.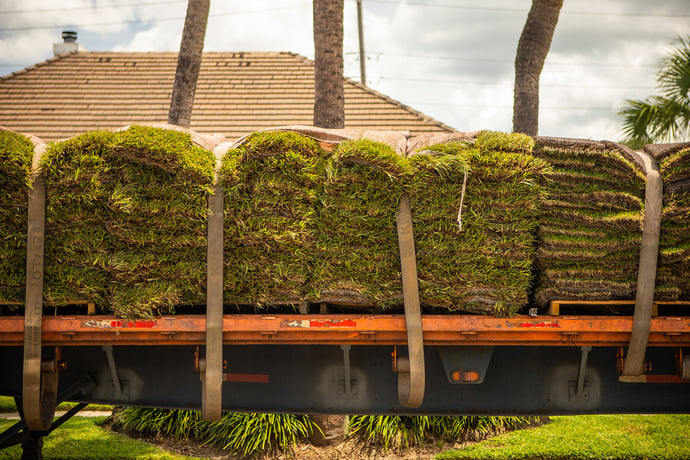 You want sod that's been well cared for and ready to make a great transition to your yard. You want to be sure it hasn't been sitting out on a pallet, drying out.
Our sod is cut fresh the day it's scheduled for delivery to you, not stashed on a pallet somewhere baking in the sun.
Sod prices fluctuate throughout the year, but here's at an example of sod cost per square foot, including removal of your existing grass, the new sod, delivery, and installation:
Classic St. Augustine: $1.05 per square foot.
Argentina Bahia: $0.90 per square foot.
Zoysia: $1.25 per square foot.
Most of our customers have their old sod removed as part of their new sod installation, and removal is included in the total cost.
But if you just need sod removal, plan on spending 32 cents per square foot and up, depending on the size of job, location, and the number of sidewalks and fences that are in the way and slow down the work.
2. What's Included in Your Sod Estimate?
If your sod estimate is for installation, be sure it lists all the steps that are included for the price. There's a lot more to this than rolling out that new green carpet of sod.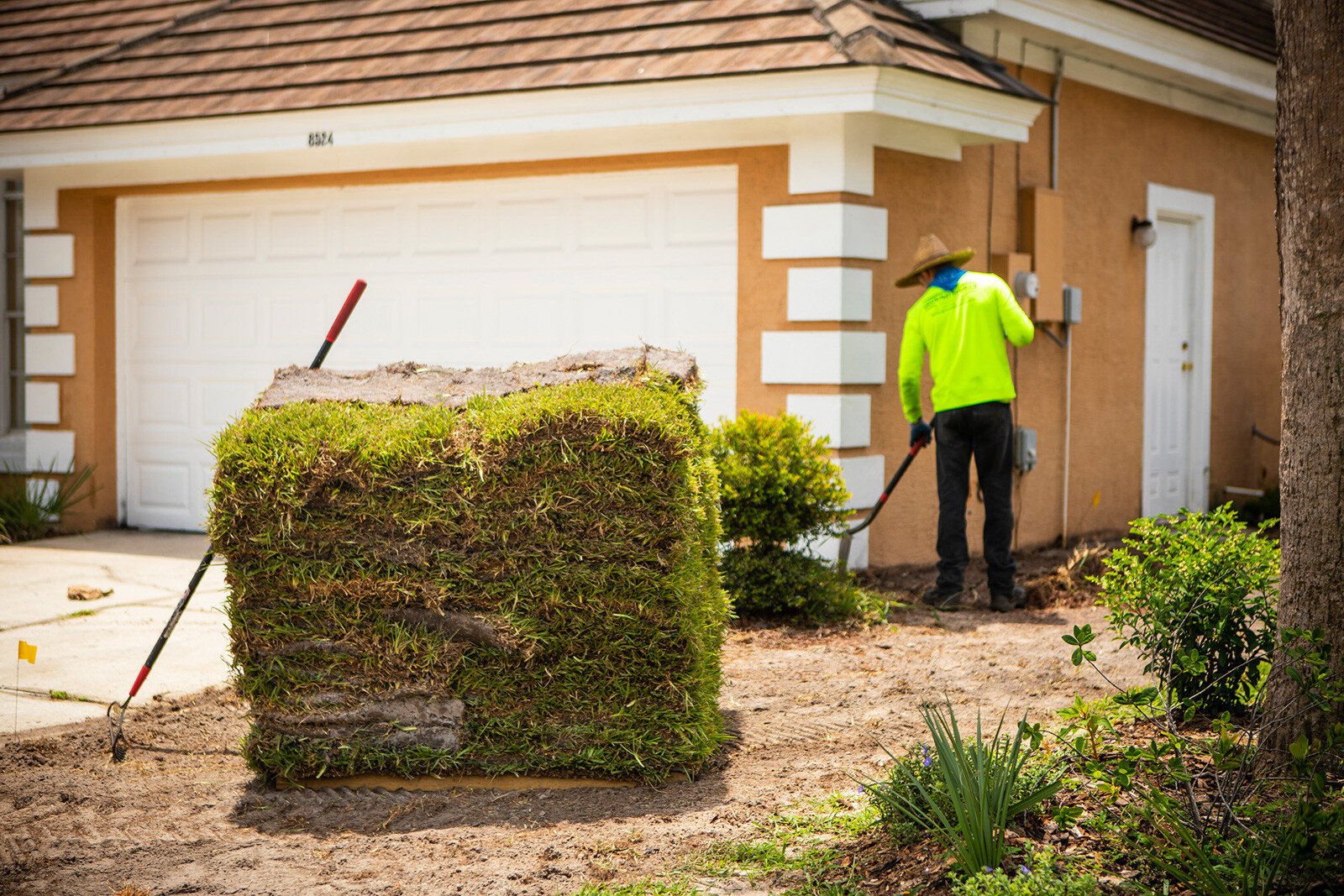 Will your sod installer:
Apply materials to kill off all weeds and existing grass beforehand? If your installer skips this step, the old grass and weeds can creep back in and infiltrate your pristine new lawn.
Flag all irrigation heads, strip the area with sod cutters, and haul away all the old sod? These are important pre-installation steps.
Level out any imperfections on your lawn? The last thing you want is to spend money on new sod installation and then realize later that there were low areas that weren't addressed or humps that you could stumble over.
Deliver and install farm-fresh sod? When you're looking at sod prices in Orlando, remember that a higher price can mean the grower and/or installer has invested in quality that you'll appreciate in your healthy new lawn. Our sod provider uses expensive webworm prevention chemicals, which helps keep the sod free of those damaging pests during peak season.
Check and adjust all irrigation heads? Once your sod is installed, keeping it watered is crucial. Roots dry out quickly, and gaps can appear if the sod loses moisture after installation, causing the pieces to shrink. Your sod installers should make sure all irrigation heads are up and running, and properly adjusted so all corners of your lawn get water. Then, if they have access to your timer, they should set it accordingly.
Leave you with detailed care instructions, so you can enjoy your impressive and healthy new lawn? Water too little, and your sod will wilt and die. Water too much, and disease will set in. Here at Ground Source, we offer a detailed sod care guide. You'll know what times to water, for how long, and even which of your irrigation heads to use for what amount of time.
3. Does Your Sod Estimate Mention a Warranty?
Not all sod installers offer a warranty. Check your sod estimate to be sure.
At Ground Source, we warranty sod for 30 days as long as customers adhere to our post-care requirements, which include treatment with a starter fertilizer, an approved insecticide, and an approved fungicide, as well as following our watering instructions. Some restrictions apply.
Ready for a Thorough Sod Estimate? Trust Ground Source
New sod installation is a big deal. You should be excited!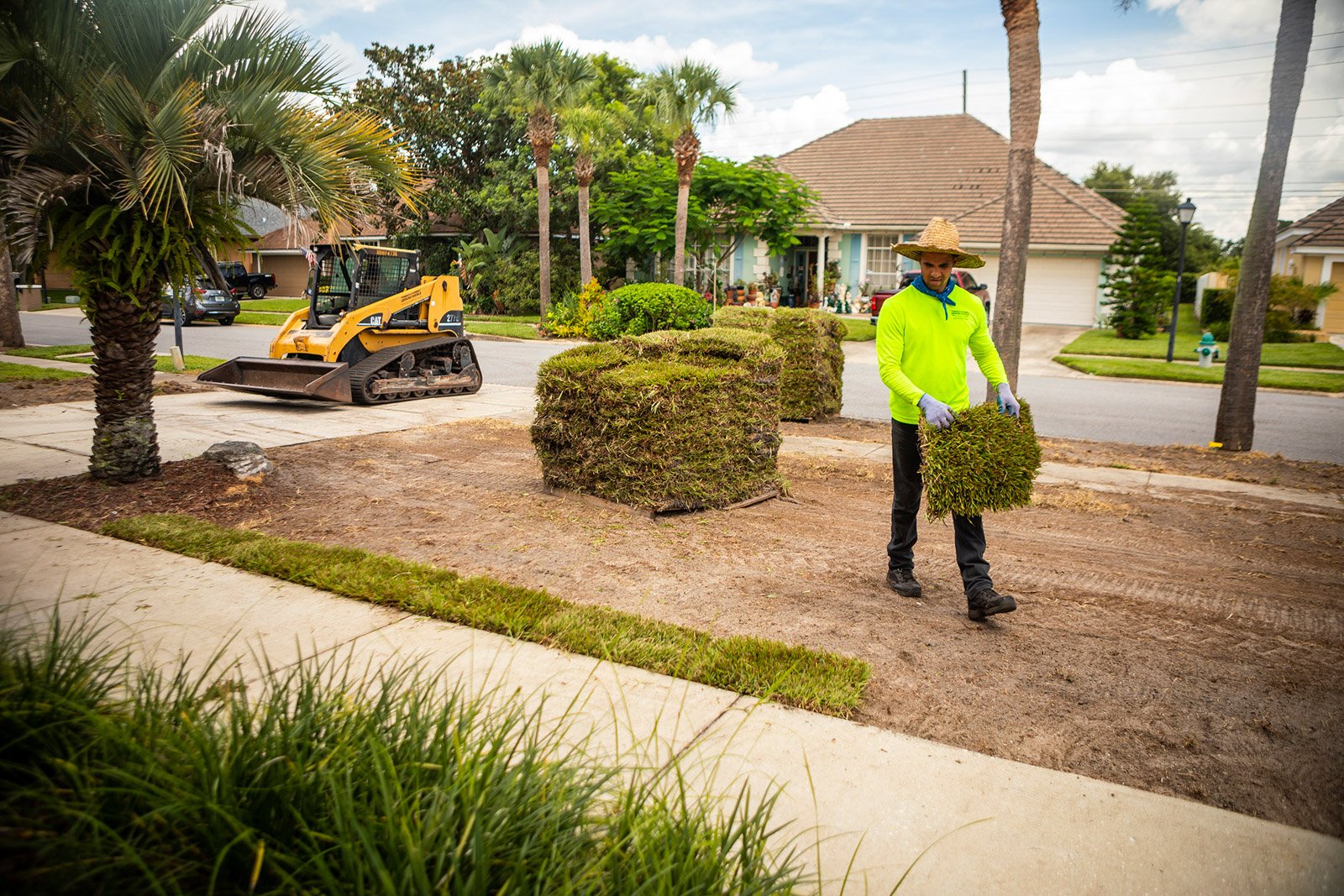 But take the time to really review your sod estimates before making this important decision.
Do you know what you're getting for the price? Are all the bases covered?
And if your landscaping project involves more than just new sod, can your sod installer provide the expertise you need?
We're sod experts, but our skills don't stop there.
We're with you every step of the way as you plan your perfect outdoor space.
Sod, irrigation, landscape design: Let us transform your yard from an embarrassing eyesore to a place you spend every spare minute.
Are you ready to enjoy the vibrant, impressive yard you've always wanted? Request a quote today! We'll help you review your options and then transform your property.