Sone landscape lighting mistakes are obvious. Like if you're reading this with your leg in a cast because you tripped over your neighbor's black cat that disappeared in your dark driveway.
Other mistakes aren't as treacherous, but still bad.

Avoid these mistakes when installing landscape lighting:
1. Too Much Outdoor Lighting
Lighting is exciting! Once you get started, it's tempting to light everything. That cool date palm! Your fountain! Your front porch! That viburnum hedge! That mole who keeps tunneling in your front yard!

Don't get carried away. Too much light will just wash out your yard. And none of it will look special.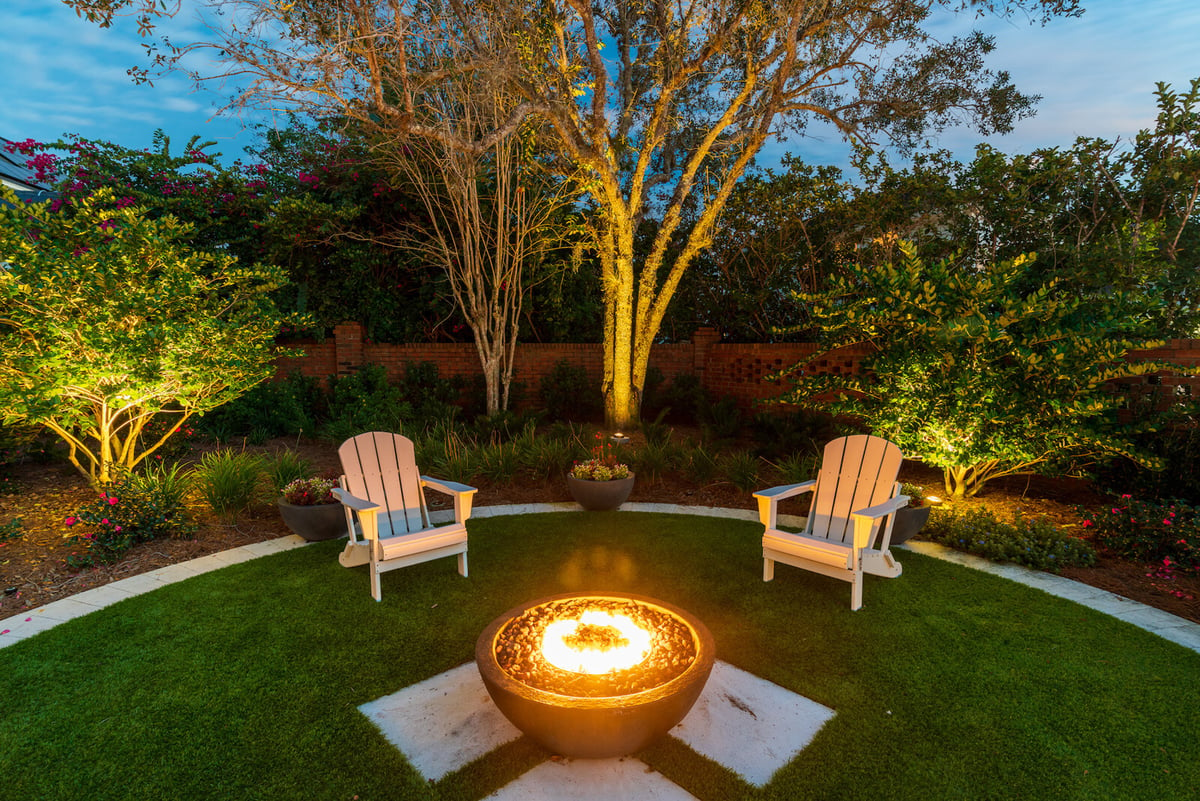 Just light the special stuff. Sure, highlight the majestic palm tree out front, your cool arched entryway, that creative brickwork.

Start with a few tasteful fixtures. You can always add more later if needed.
2. Solar Lights
It's easy to get lured in by solar lights. Install them, then just wait for that Central Florida sun to do all the work. Brilliant, right?

So why are solar lights a landscape lighting mistake?
The solar panels don't last long, so you're just wasting your money.
It's wasteful to keep throwing your worn-out plastic fixtures into the landfill. The environment will thank you for going with hard-wired lighting, and your home will look more high-end, too.
Thinking of it as a wise budget move? Maybe it used to be, but today's LED lighting uses a small fraction of the energy older incandescent landscape lighting does.
3. Blinding People with Outdoor Lighting Glare
Placement is everything. You can't just stick lights in the ground and call it good. It's not good.

If your outdoor lights aren't positioned just right, they'll glare into peoples' eyes and really tick them off. Big landscape lighting mistake.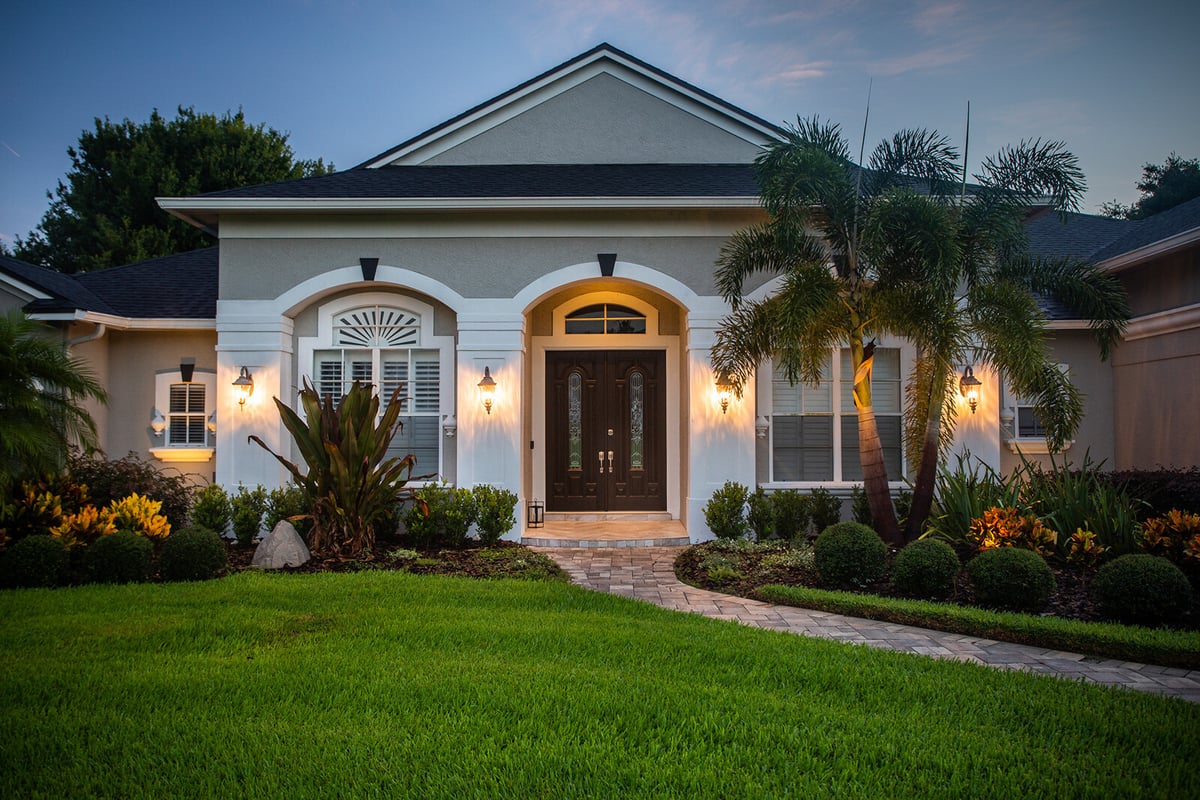 In addition to expert positioning, you need glare shields on spotlights and floodlights to avoid shining light where it hits people in the eye and makes them want to punch you.
4. Forgetting Function
Central Florida landscape lighting isn't just about perfectly lighting those prized palms. It should work for you, too. Do we need to mention that black cat incident again?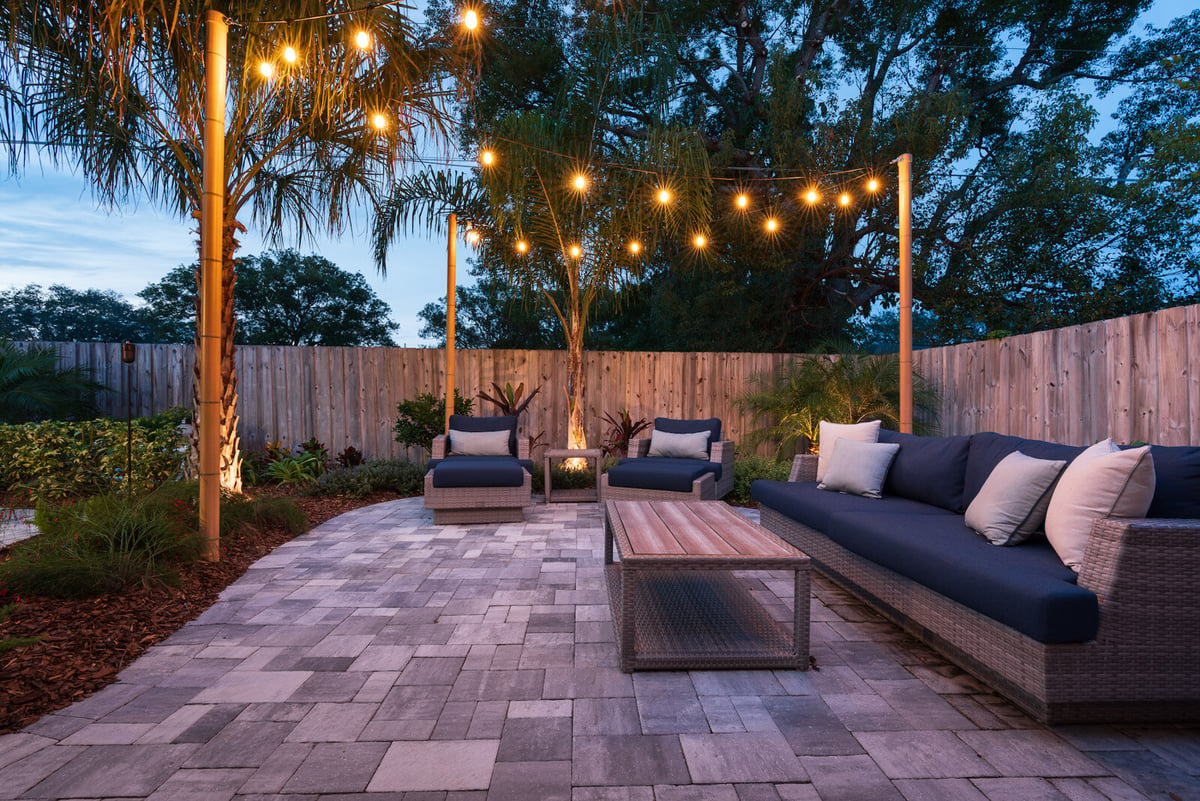 Your landscape lighting should help you and your visitors make your way to entrances after dark. It should help you safely enjoy your deck, pool, or patio. It should keep you from tripping over whatever skateboard, rake, or dog toy somebody left on the driveway.

Yes, landscape lighting is beautiful. Don't forget to focus on function, too.
5. Lined-up Landscape Lights
Some things are great lined up in tidy rows. Crops in a field. Tourists waiting to get into Disney World.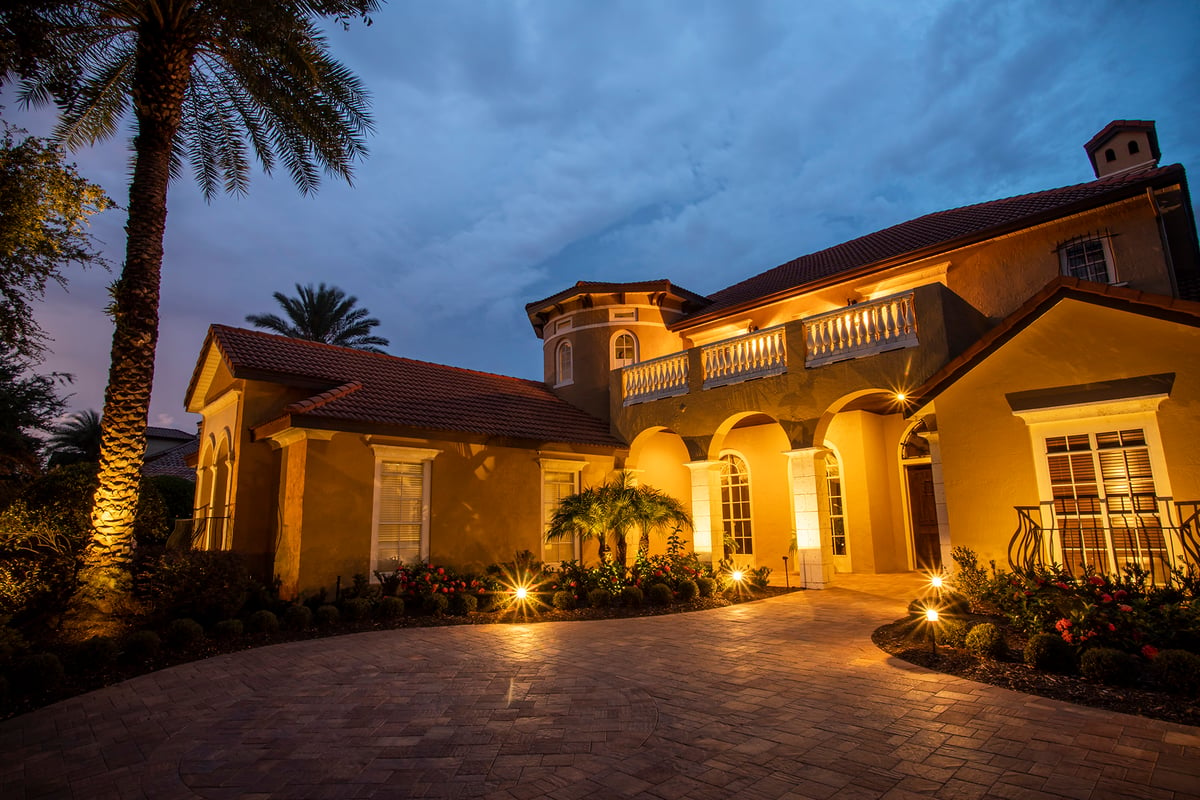 But not your walkway or path lights. This isn't an airport runway.

Staggering those lights is much more creative and welcoming.
6. Working Without a Plan
Landscape lighting is tricky. You don't just want basic installation. You want creative artistic lighting design.

A Central Florida landscape lighting designer will know exactly how to highlight your home's impressive arches or columns. They know your front walkway lights will look better staggered, not all lined up. They'll have cool ideas about lighting your impressive palms and that pretty pergola that might not have occurred to you.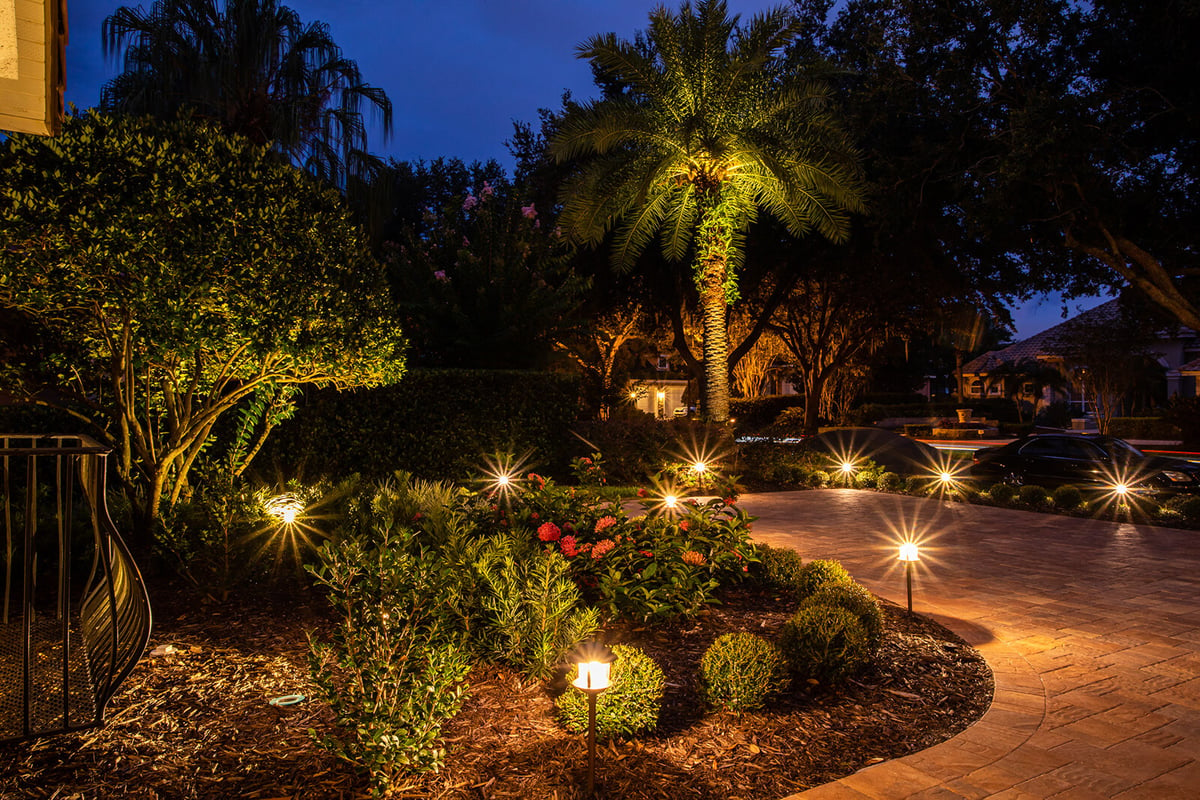 A designer also knows how to avoid common landscape lighting mistakes. You don't want your lighting to shine off into the sky, into your neighbor's window, or into the annoyed faces of people walking by your house.

What about wattage? Too much wattage will just wash out your landscaping, but too little is a waste of money. Designers know this stuff.

Hire a landscape lighting company with a designer on staff who can really bring the wow. Not all Central Florida landscape lighting companies have one.
Trust Your Central Florida Landscape Lighting Design to Ground Source
Nobody expects you to be a landscape lighting design expert.

There's a lot involved, from proper placement to avoiding glare to choosing just the right fixtures. It's easy to make mistakes when installing landscape lighting.

Questions? Just ask.

We're happy to tell you more about how we can transform your yard with professional, expert landscape lighting design in Orlando, FL.

We're landscape lighting experts, but our skills don't stop there. We're with you every step of the way as you plan your perfect outdoor space.

Sod, irrigation, landscape design: Let us transform your yard from an embarrassing eyesore to a place you spend every spare minute.

Are you ready to enjoy the vibrant, impressive yard you've always wanted? Request a quote today! We'll help you review your options and then transform your property.