You can see the end result in your mind — a fantastic yard brimming with tropical palms and drifts of vibrant flowers, a cozy patio for moonlight dinners, maybe a fire pit.
But how to get there?
There are several landscape design options, from doing it yourself to hiring a landscaping company to design and install it — and a couple of options in-between.
Eric Frisch, landscape designer at Ground Source, walks us through the options and offers some expert insight.
1. Landscape Design Plans: Do It Yourself
There's lots of help out there if you want to tackle your landscape design yourself.
YouTube tutorials. Google tips. Books from the library.
But don't get in over your head, Frisch says, or your plan to save money by doing your own Orlando landscape design will backfire.
"You can go to Home Depot, buy a couple dozen plants, and put them in your yard," he says, "but do you even know what you're planting?"
"How big will they grow?" Frisch asks. "What are the light conditions in your yard? You have to know what works and what doesn't."
Bad placement means your plants could be overcrowded, vulnerable to diseases and insect damage, or just plain die of thirst.
You don't want a shade-loving plant next to a sun-loving plant. One of them will suffer.
The climate and soil conditions here make Orlando landscape design tricky, Frisch says.
"We're between tropical and sub-tropical," he says. "We get heat and humidity, but it can also frost. It can be 30 degrees or 110. We get torrential rains. The soil is sandy in some spots, and clay in others."
That plant tag might tell you the plant is good for zones 5-9, but there's more to it than that, Frisch says.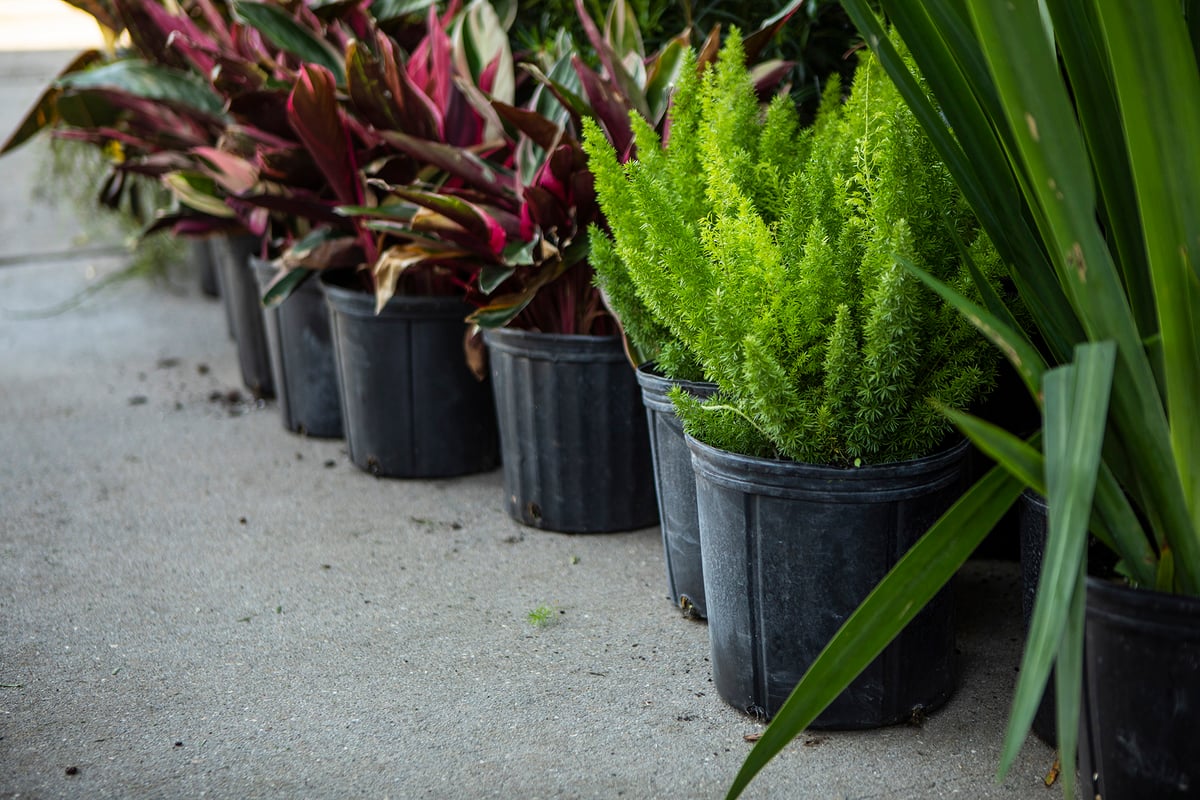 "We're in zone 9, but with global warming, we're really bordering on zone 10," he says. That extra heat might do certain plants in.
"If the goal of doing it yourself is to save money, you don't want to be replacing all your plants," Frisch says.
Prepare for Problems
Professional landscapers are prepared for problems when they tackle a landscape design, Frisch says. Are you?
"There are a lot of hidden intangibles," he says. "What if you cut through an irrigation line? Do you have pipe cutters and couplers and spare pipes to fix it? What if you run into a stump? It can put your whole weekend on hold."
Budgeting is tricky, too, he says.
"If you buy 20 of this plant and 13 of this and 10 of this, you've maybe spent $480 on plants. That doesn't seem bad. Then you realize you need mulch. And you have to pay for a trailer to pick everything up. Then you accidentally break a water pipe.
"Suddenly that $480 turns into $1000 and you haven't even planted the plants."
There's a lot to keep in mind as you ponder landscape design. Including the pressure.
"When you're talking about pavers and irrigation," Frisch says, "there's not much room for error."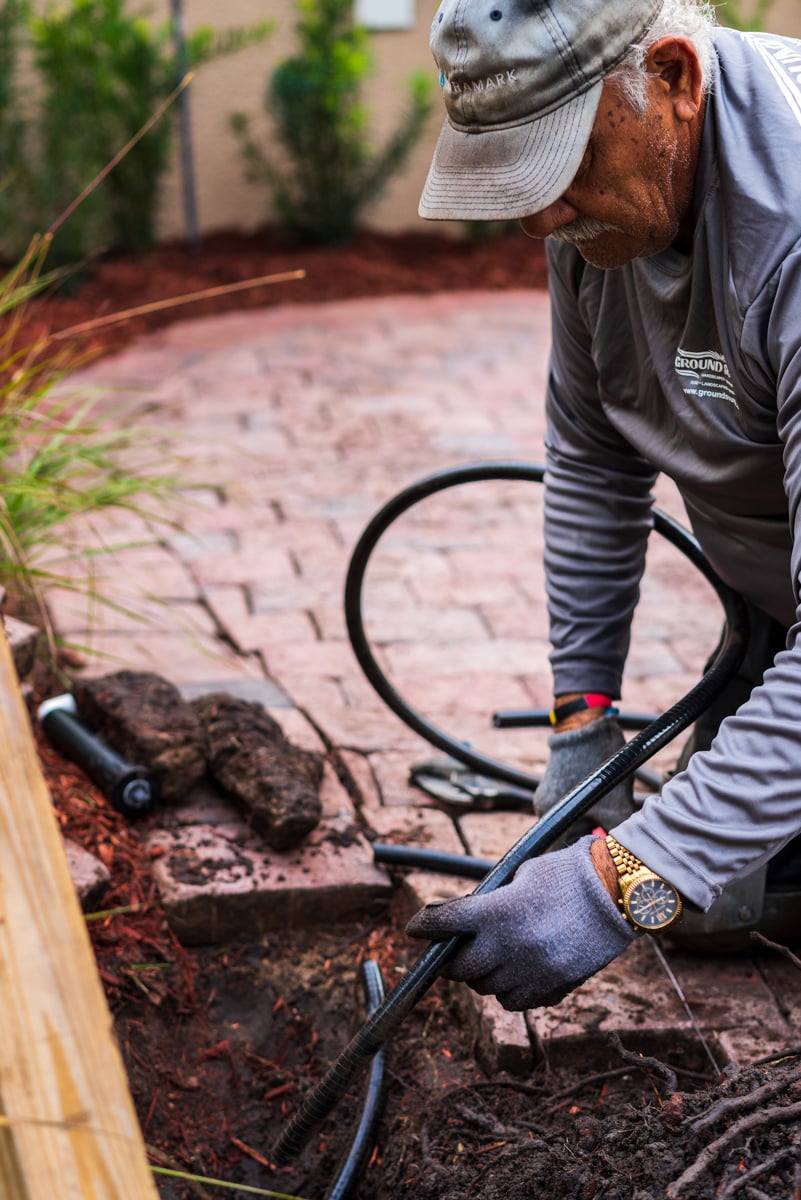 If you don't get it right, you're wasting a lot of time and money.
The wrong plants will die. The wrong pavers will crack. What if it looks terrible?
Remember, you're going to pull into the driveway and gaze upon the front of your house EVERY DAY.
Be sure you're ready for this.
2. Landscape Design Online
Online landscape design platforms assign a landscape designer to create a custom yard design without ever seeing your property in person.
You might take a style quiz to share your preferences, then share videos and photos of your existing outdoor space.
A designer will create a custom plan, then you get to review it and suggest changes.
The designer then creates a detailed CAD plan that's ready to install. Some will connect you to a vetted, local landscape contractor who can install the plan.
The cost varies, depending on the company and the level of work you request.
Frisch finds it hard to imagine designing a home's landscaping without ever visiting the property.
"Online landscape design is tough," he says. "There are too many unanswered questions.
"Does the designer know your local plant selections? In this area, the selection really has to be perfect for them to do well."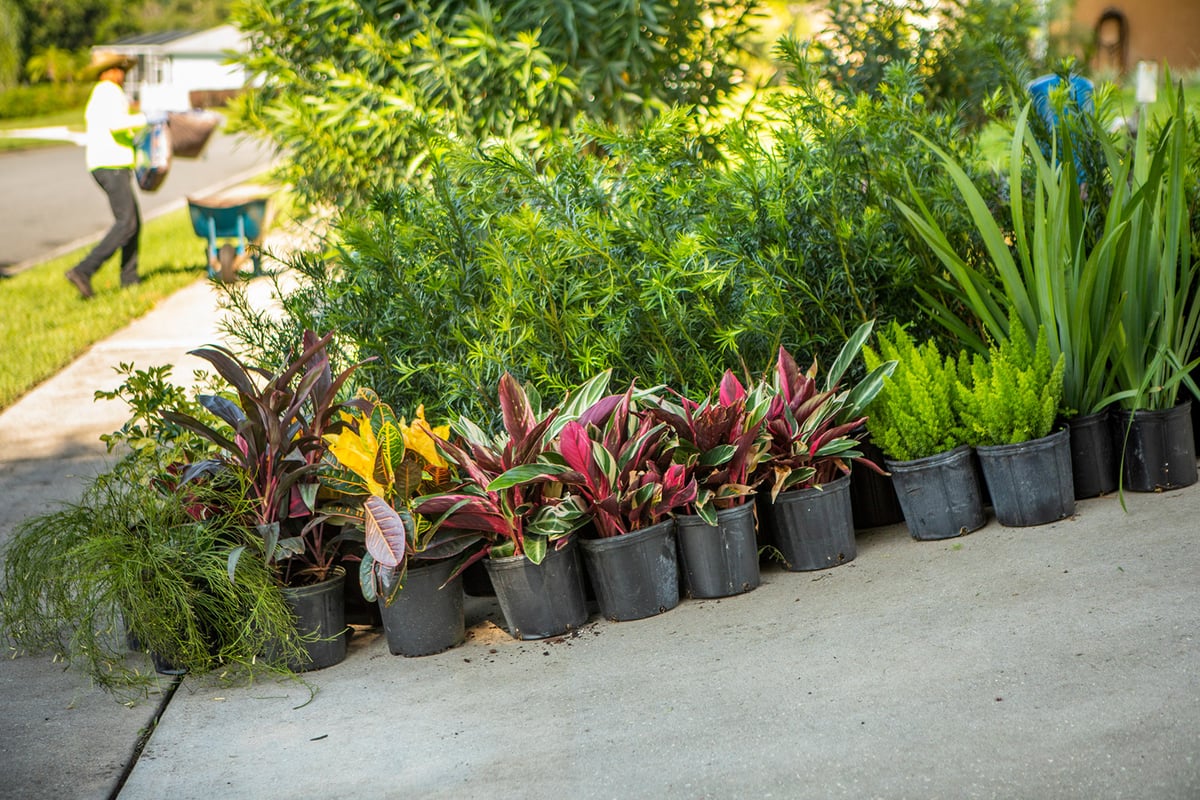 A faraway designer might choose zone 9 plants for your yard without realizing certain varieties won't thrive here, he says.
If you can't actually see the property, there can be a lot of pitfalls, he says.
"Are there drainage issues? Where is the shade on the property? Where is there standing water? How sandy is the soil? What plants are doing well in the neighborhood?"
And, the costly question: "What if half the stuff is dead in six months?"
An online landscape designer might not take the time to get to know the homeowner's habits, he says.
"Are the homeowners good with watering and fertilizing?" Frisch asks. "If not, and a plant needs a lot of babying, I don't put it in my plan."
The personal relationship that develops between landscape designer and client is part of the fun, Frisch says.
"If you're going to pay somebody, why not pay somebody who designs locally?"
3. Landscape Design Plans Only
Another option is to hire a landscape designer to create a custom landscape design plan, then either do the installation yourself, or hire individual contractors or a landscaping company to install the plants, sod, hardscape, and other features.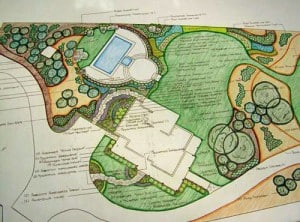 Be aware buying landscape design plans might be more expensive than you think, Frisch says.
"An architect might spend hours on your project and give you really detailed drawings," he says, "but then you spent $2,000 and all you have is a set of drawings. You still have to do the work."
4. Complete Orlando Landscape Design and Install
When it comes to the least amount of work and stress, this option wins.
"You have the same company in charge of the whole process," Frisch says. "Nobody is pointing fingers at anybody else, because everybody's on the same team.
"The person out there communicating with the crew is the person who created the landscape design."
Don't underestimate the value of accountability, he says.
"If we do the plan and we miscalculated something, that's on us to correct it at no cost to the customer," Frisch says. "We follow through. That gives you peace of mind.
"If you're not familiar with the industry, you're guessing," Frisch says. "You're on your own, relying on YouTube and Google. There's nobody to call if something goes wrong. There's no warranty.
"It's like me building a workbench in my garage," he says. "I'm not a carpenter. I don't even use tools very much. I'd much rather write a check."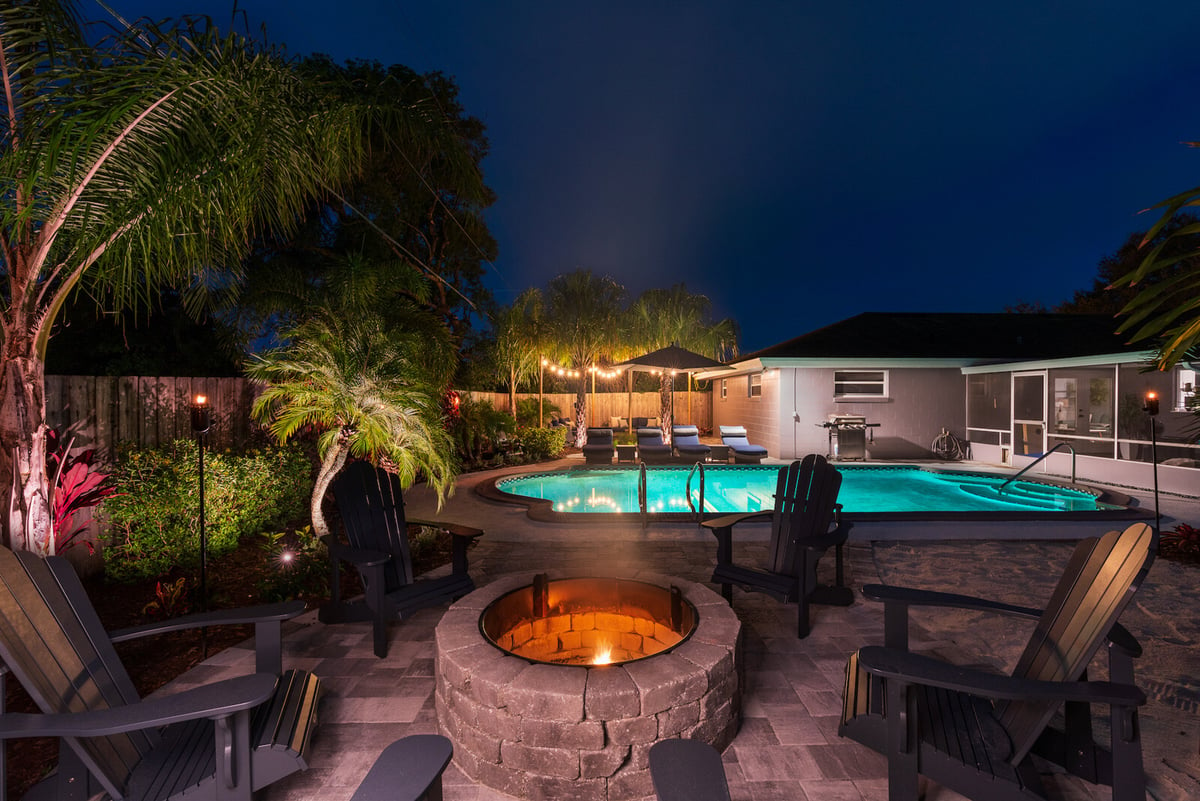 And remember, you're in Florida.
"It's really hot outside," Frisch says. "Wouldn't you rather be sitting by the pool sipping a drink?"
Trust Your Landscape Design to Ground Source
If you're suddenly thinking there's more to this landscape design stuff than you realized, you're right.
Professional landscape designers are your knowledgeable partners, making your yard dreams come true with plants that are in perfect scale, patios that function as great as they look, lighting that subtly, magically enhances every aspect of your property.
Let us help you figure it all out.
We're Florida landscape design experts, but our skills don't stop there.
Sod, irrigation, landscape design: Let us transform your yard from an embarrassing eyesore to a place you spend every spare minute.
Are you ready to enjoy the vibrant, impressive yard you've always wanted? Request a quote today! We'll help you review your options and then transform your property.