There's a reason professional landscape designers get college degrees.

Man, there's a lot of stuff to keep in mind.

When Orlando landscape designers study landscape design, they learn about mass, form, line, texture, and color. Then they combine these elements to transform your yard.

Sounds kind of fancy. But it's why your new paver patio could have such graceful lines. It's why your yard could be filled with plants with a variety of intriguing colors and textures.

At the root of it all are a few great landscape design tips: Aim for a good mix of plant material and hardscape. Include some eye-pleasing curves. Plan your plantings carefully. Add lighting for drama.

How does all this translate into practical, must-do tips? Happy to help. We love this stuff. Check out our 6 landscape design tips.
1. Plan Your Plantings
We know you love plants, and you want them all. But before you buy out the nursery, keep these tips in mind:
Follow the one-third rule. One-third of your yard should be planting beds and two-thirds should be lawn.
Consider the size of the tree or plant at maturity — not just when you plant it.

Landscape designers in Orlando

know things grow fast here in Florida — it's a 12-month growing season, after all.
Feeling attached to the shrubs that have been there since day one? Cue the separation anxiety. If your shrubs have been there for a couple of decades, out they go. They're likely scraggly, overgrown, and full of dead spots.
Variety, variety, variety. Florida plants come in all colors, textures, and shapes. Part of the fun is mixing it up so you have an intriguing landscape that's beautiful without being too busy.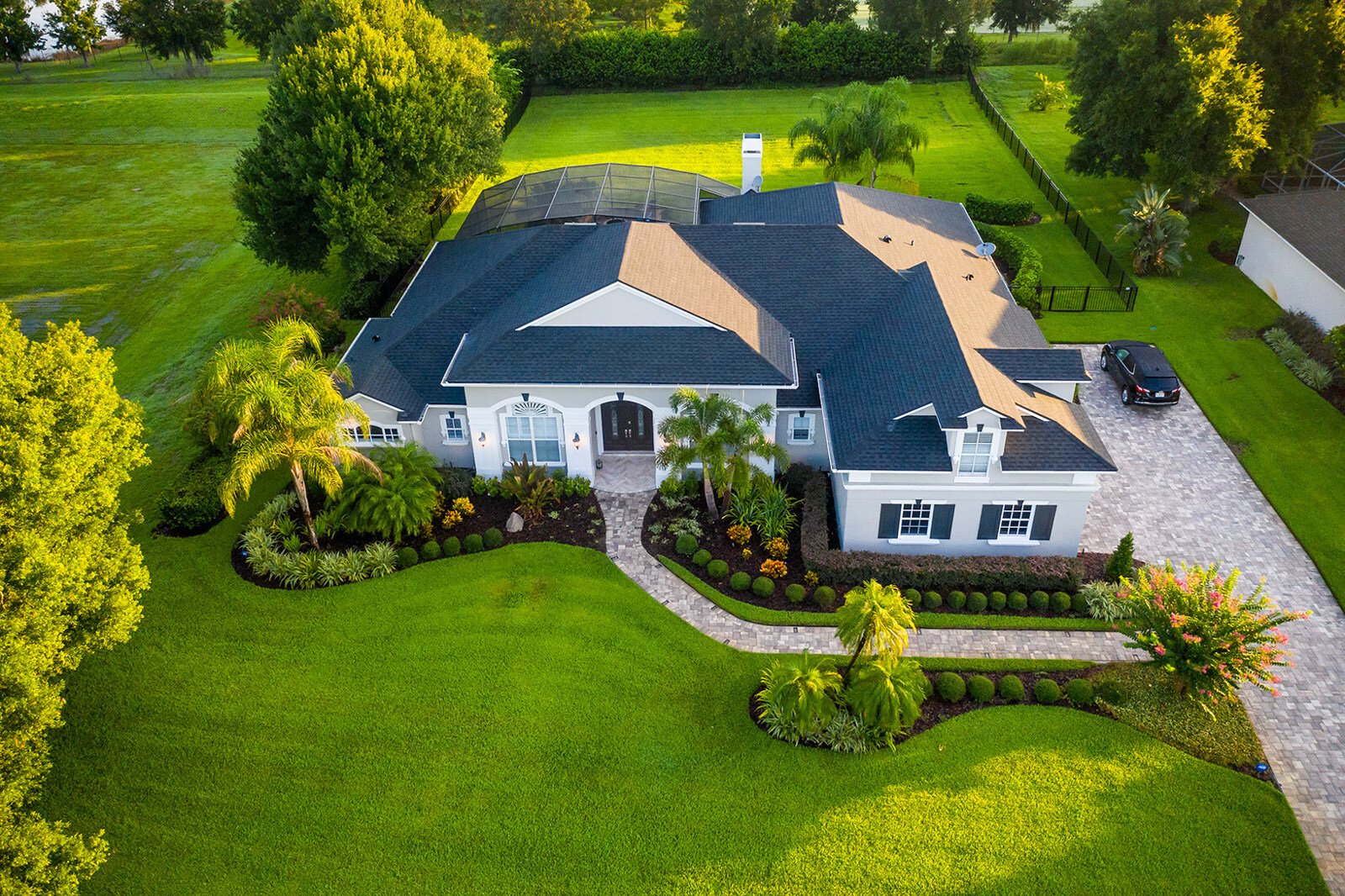 2. Don't Forget Your Driveway
Feeling ho-hum about your driveway?

Pick pavers for an instant, high-end upgrade. Pavers that look like quaint cobblestone will make you feel like a European estate owner. Or maybe a sleek slate look is perfect for your contemporary home.

Resist the urge to install big, 18 to 24-inch pavers in your driveway. They're more likely to buckle and crack than the smaller pavers. They're not meant to hold the repeated weight of a two-ton vehicle.

Orlando landscape designers keep pavers under 12 inches for driveways and save the big ones for the patio, pool deck, or walkways.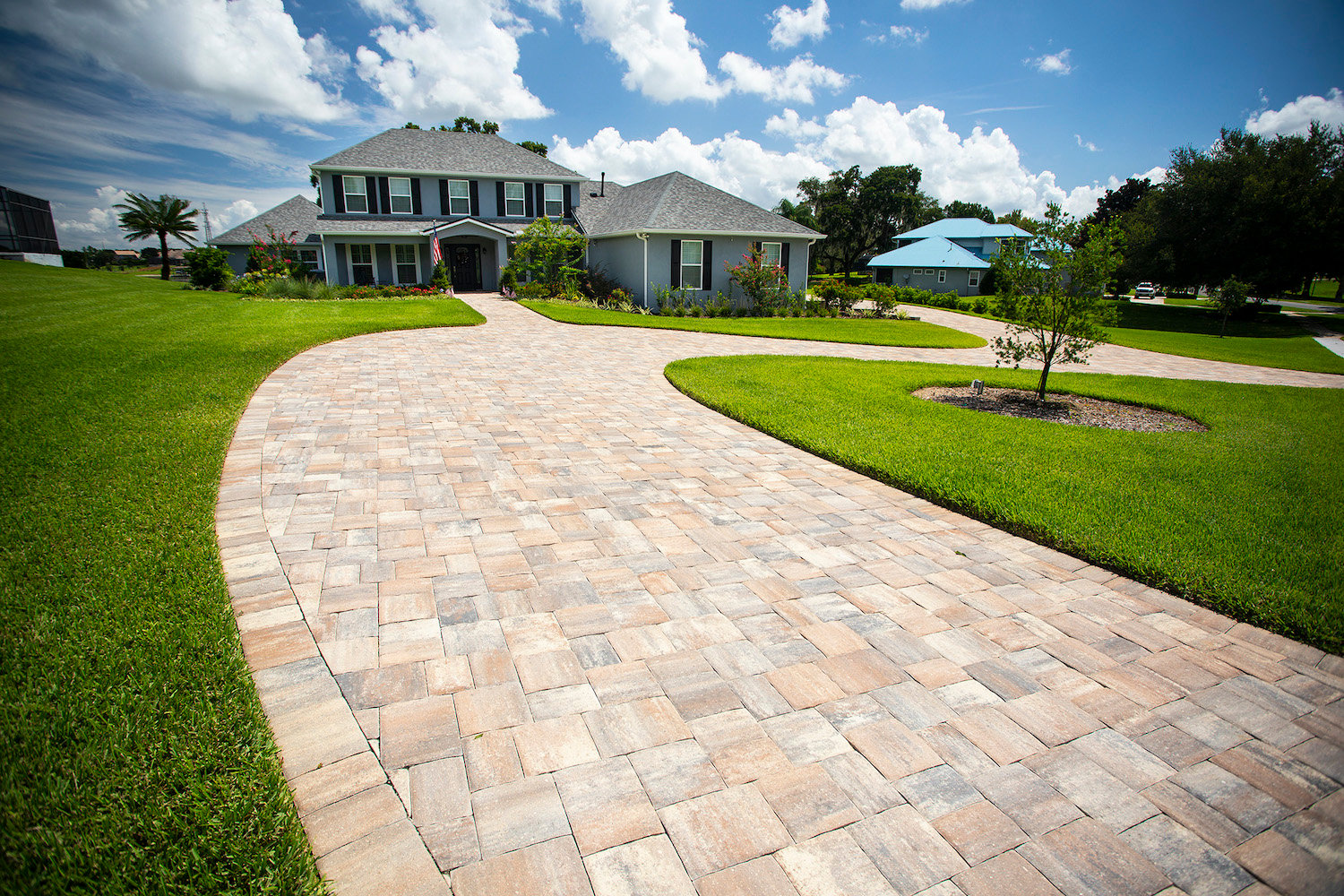 Pro tip: use the same materials for your front walkway as your driveway. Using the same paver style unifies the look, making everything look put together.
3. Love Your Landscape Lighting
Don't underestimate the power of lighting in your landscaping plan.

Skilled landscape lighting shows off your architecture, plants, and entertaining areas after dark, making your property impressive day and night.

It also keeps you from tripping over your kid's skateboard.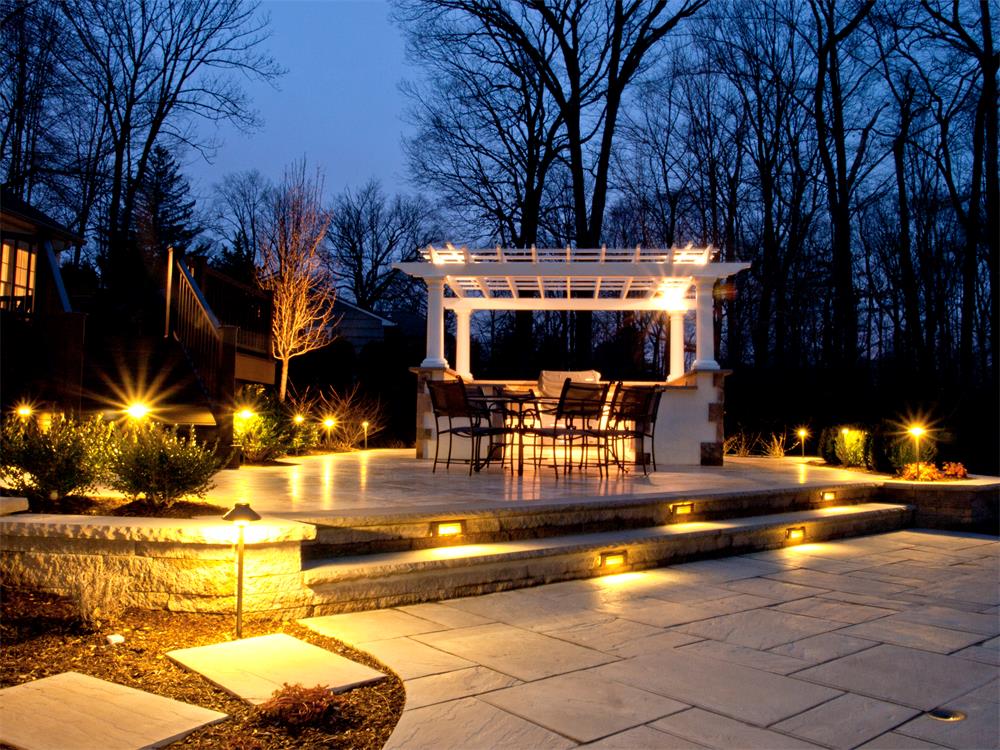 A few landscape design tips for lighting:
Don't bother with DIY solar lights. The solar panels don't last long, and it's wasteful to keep throwing the cheap plastic things into landfills. Don't waste your money. Go for hard-wired landscape lighting.
Light the stuff you want to show off: architectural features like stone veneer, arches and columns, trees, shrubs, and your front walkway.
Consider a landscape lighting system with separate zones you can control. That lets you put your front yard on its own timer, to stay on longer than your backyard, maybe, or turn off sooner.
4. Choose the Right Plants for Pools
A pool without pretty plants is just a big hole filled with water.

You can do better than that.

But not every plant is perfect for planting around a pool. Orlando landscape designers avoid spines, dripping sap, and falling burrs.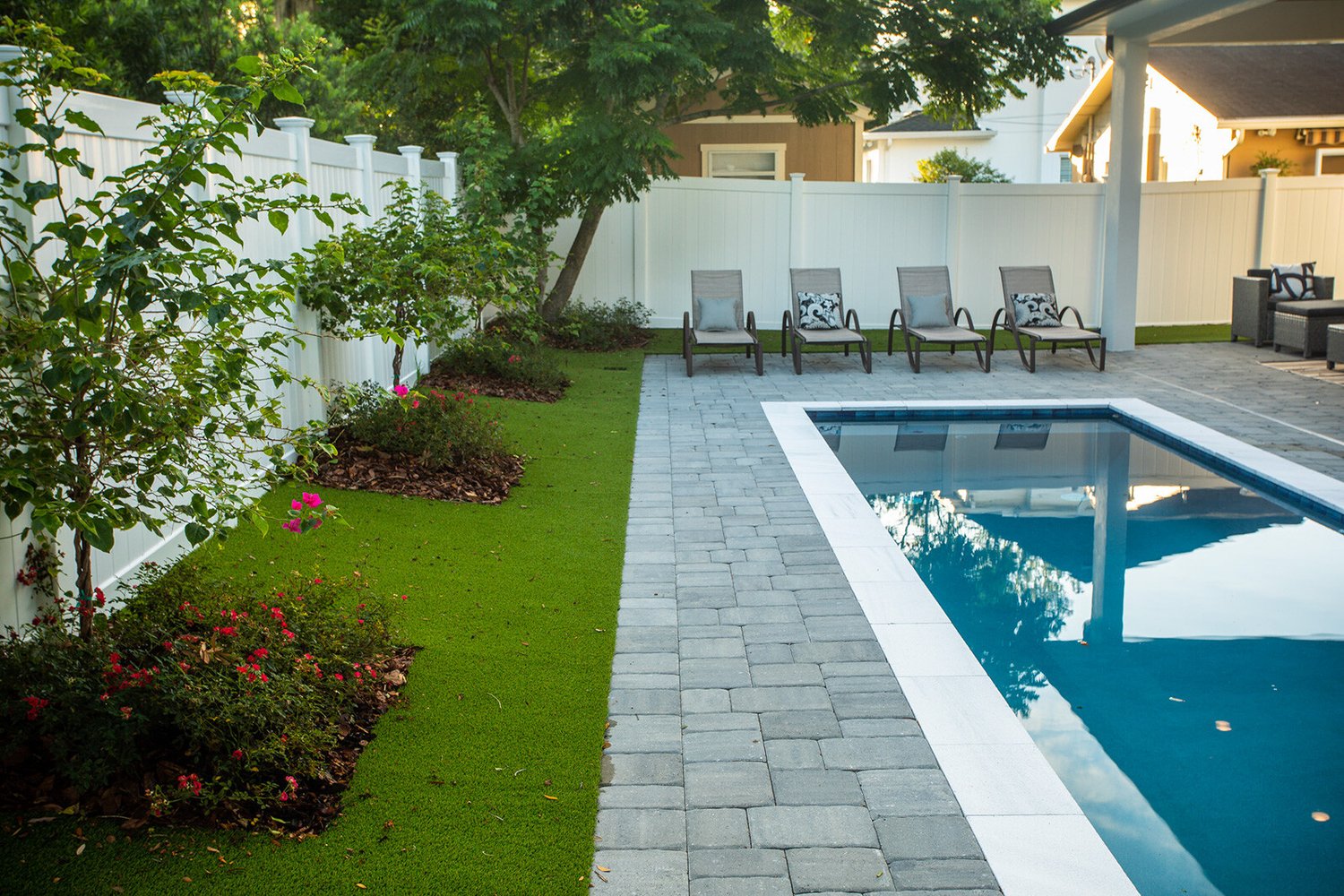 A few tips for plants around pools:
Make sure you consider a

palm tree

or larger plant's size at maturity before you plant. When you have a pool screen, that's especially important. A palm tree can outgrow the area in 5-10 years.
Avoid plants that drop a lot of leaves. Hawaiian Ti plants are tempting, with their striking colors and tropical look, but the leaves always end up in the pool.
Beware of using rock as pool area ground cover. It can get messy. Plan to periodically clean plant debris out of the rocks to keep it looking tidy. Or consider mulch instead. If leaves fall, it can just be raked up from time to time and new mulch added.
5. Think Function First When Planning your Patio Design
Before you sign on to Pinterest and break out the pile of paver company brochures, please pause.

Function first. The first thing to do is to come up with a list of things you need space for on the patio. How will you use it?

Do you entertain big groups? Are you the go-to family member for holiday cookouts and birthday parties?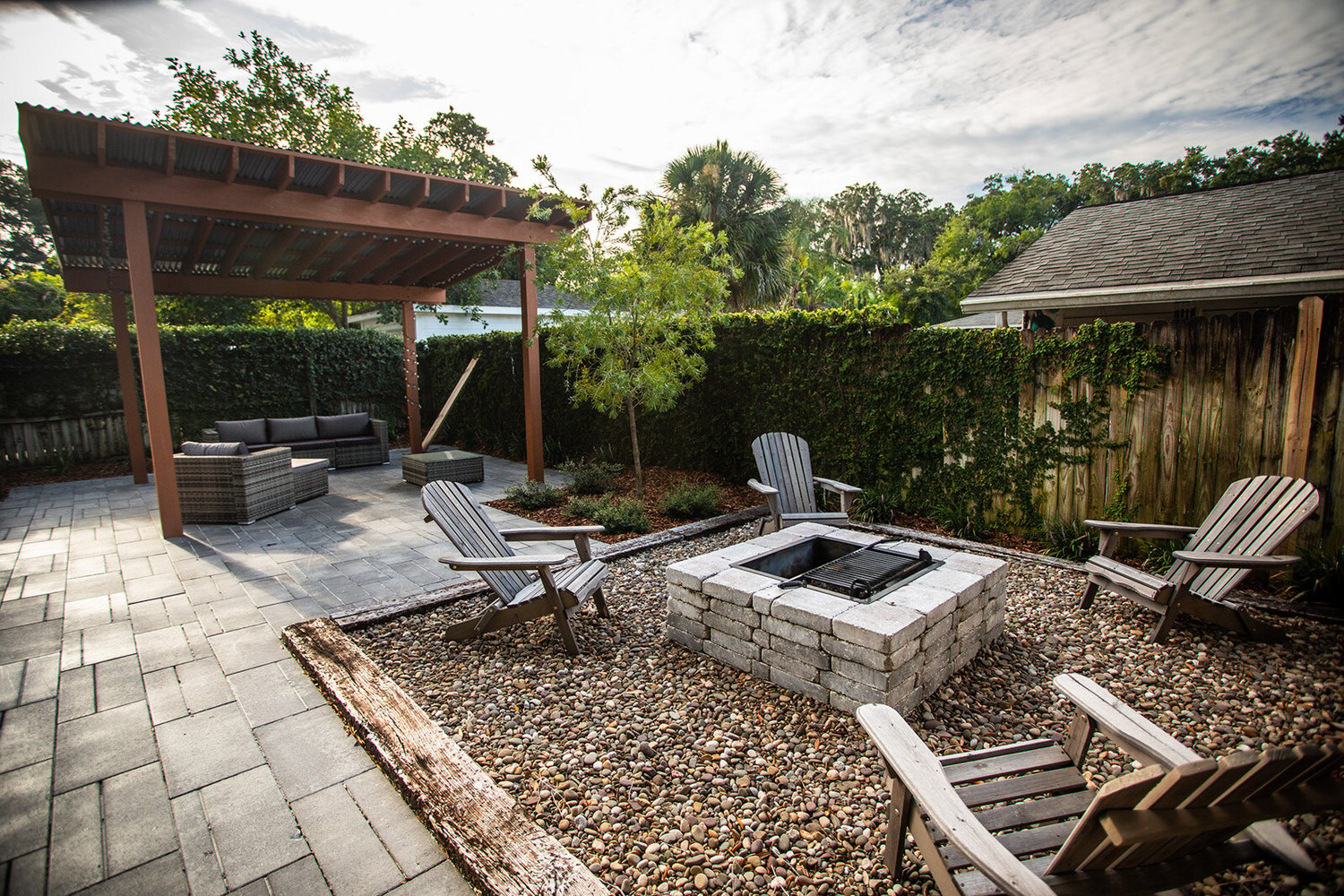 Or do you need a more intimate space, for a couple morning coffee sippers and the chirpy neighborhood birds?

Orlando landscape designers don't want to install a massive paver patio installation with way more space than you really need.

Curving lines? They look great. Straight lines? That's fine, too. How about steps, terraces, and seating walls? The best patios blend creativity and function.
6. Bonus Tip: Get it Right From the Start
There's a lot to keep in mind as you ponder landscape design. Including the pressure.

If you don't get it right, you're wasting a lot of time and money.

The wrong plants will die. Cheap lighting is wasteful. The wrong pavers will crack.

What if it looks terrible? You don't want to mess this up.

We'd love to help you do it right.
Need Landscape Design Tips? Trust Ground Source
If you're suddenly thinking there's more to this landscaping stuff than you realized, you're right.

An expert, thoughtful landscape design will use all these tips, and a few others we have up our sleeve.

Professional landscape designers are your knowledgeable partners, making your yard dreams come true with plants that are in perfect scale, patios that function as great as they look, lighting that subtly, magically enhances every aspect of your property.

Let us help you figure it all out.

We're Florida landscape design experts, but our skills don't stop there.

Sod, irrigation, landscape design: Let us transform your yard from an embarrassing eyesore to a place you spend every spare minute.

Are you ready to enjoy the vibrant, impressive yard you've always wanted? Request a quote today! We'll help you review your options and then transform your property.