It's easy to take your home's walkway for granted.

There it is, dependably leading visitors to your front door, or maybe offering a solid path to your side door when you carry in groceries.

Zzzzzzzzz. Sorry, did we nod off for a minute?

It's time to add some wow to your walkway.

Eric Frisch, landscape designer at Ground Source, is just the guy to do it.

He'll walk you through some tips.
1. Go Beyond Builder Grade Hardscape Design
If your front walkway came with your house, it's probably ho-hum, Frisch says.

"When a builder puts in a walkway, it's usually too close to the house or garage, too narrow, at a 90-degree angle, and boring," he says.

You know you can move it, right?

"Any Joe Schmo can come in and lay pavers exactly where your builder walkway was, but that uses no creativity," Frisch says. "Why keep that 90-degree angle? Why not flare it out a bit, add some curves, add some character?

"You have curvy beds, round plants, why should the sidewalk have to be straight and harsh?"
2. Go Wide
Builder grade walkways are typically three feet wide, Frisch says.

"Flare it out to six feet where it meets the driveway, and four feet the rest of the way," he suggests. "Think outside the box."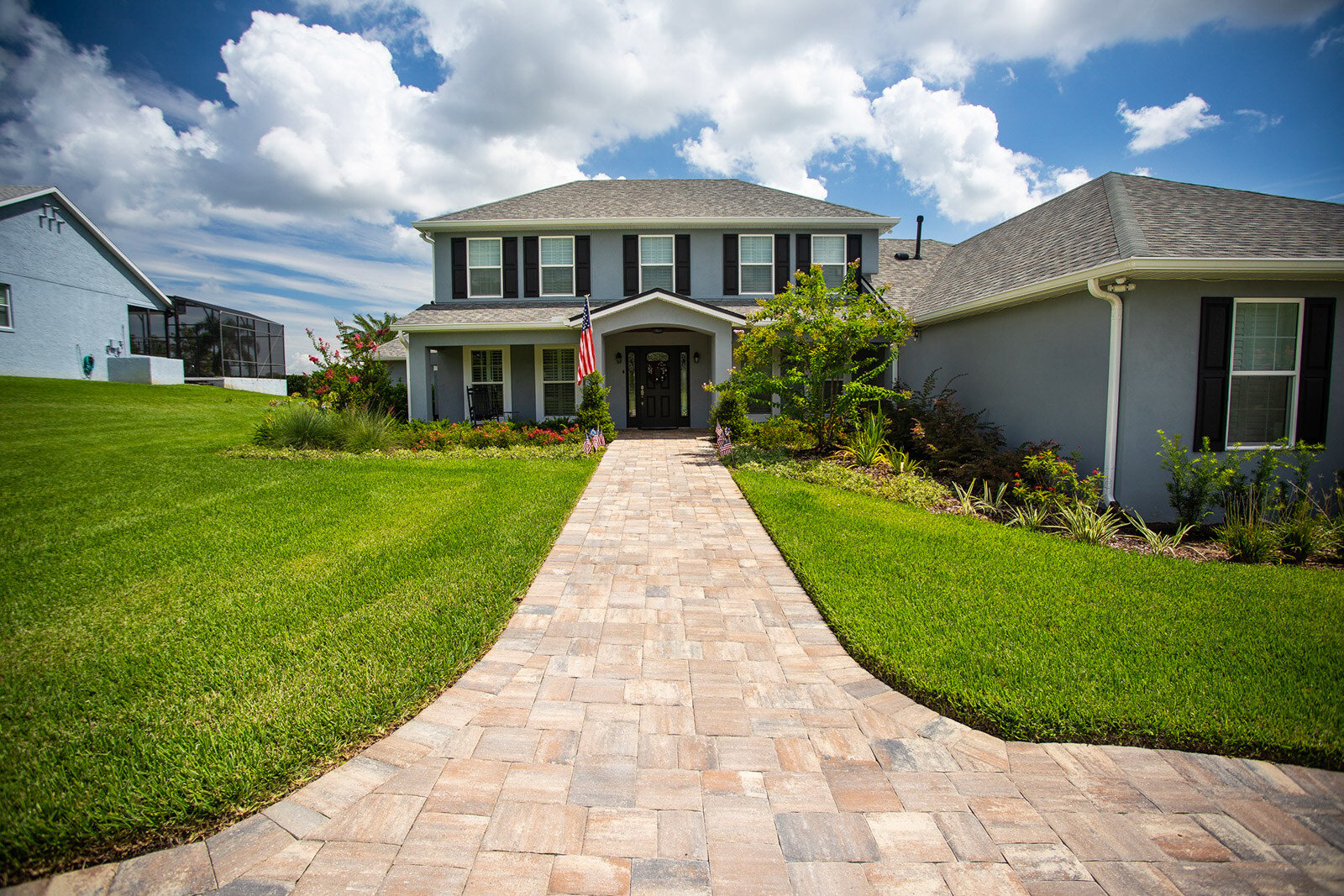 3. Hardscaping Design Tip: Smaller Pavers
"Stick with smaller pavers, not big slabs," Frisch says. "If they're too big, you can't do a nice pattern."

What kind of pattern, you ask?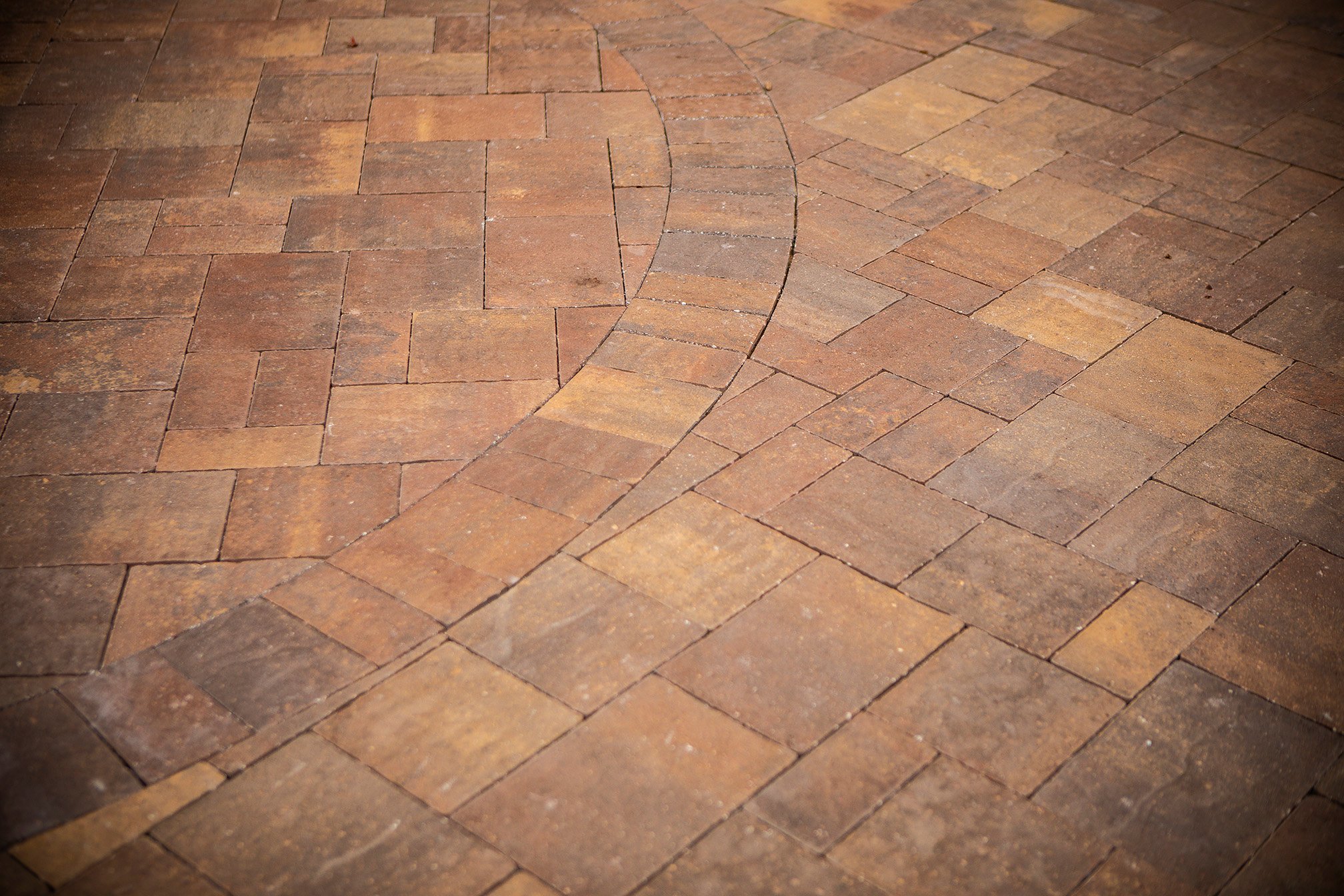 4. Match your Paver Walkway to Your Driveway
If you have a paver driveway, use the same pavers for your walkway hardscape design, Frisch says.

"You want it to be cohesive."

Add some pizzazz with a contrasting border, Frisch says.

"An accent paver as a frame can look great."

The Soldier Course border pattern is a Frisch favorite for hardscape design.

Rectangular pavers are laid in a row, side-by-side.

"It's a nice strong border that holds everything together," he says. "It's like a nice picture frame."
5. Think Ahead with Hardscape Design
Landscaping projects are always evolving.

You're planning a paver project now, but later on you might want to add landscape lighting or upgrade your irrigation.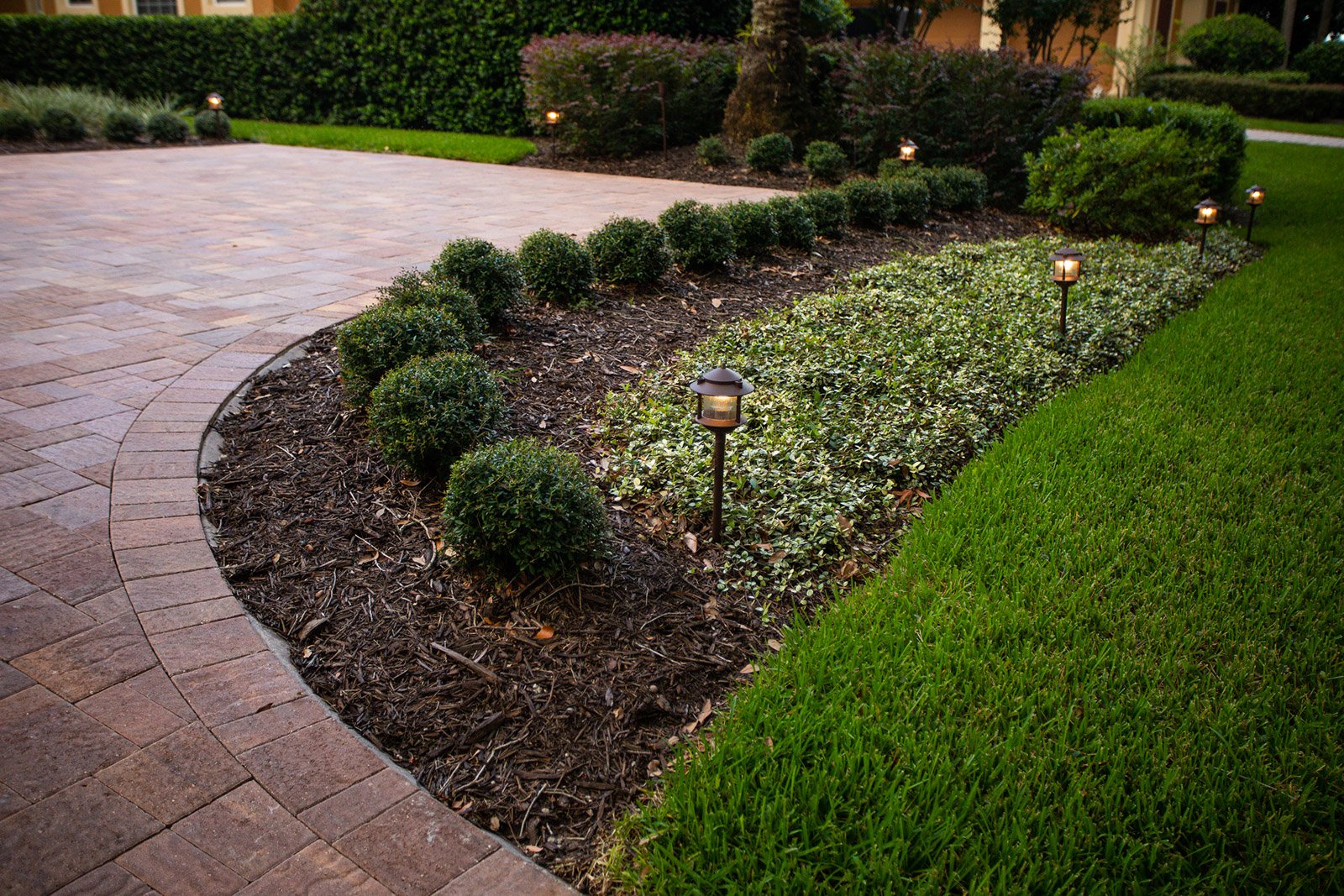 At Ground Source, we install PVC conduit under your paver walkway to make adding irrigation or landscape lighting easier later.

That way, we won't have to tear up all the pavers to do work underneath them.
6. Move the Downspout
"A lot of times there'll be a downspout on the corner of the garage that pours down onto the walkway," Frisch says.

Over time that water flow will weather pavers or loosen the sand between them.

Suddenly, you need repairs.

Consider moving the downspout so it doesn't empty onto your paver walkway.
7. Seal the Deal
Once your new paver walkway is installed, don't forget the sealer.
It prevents fading. Without sealer, the sun's harsh rays will fade your paver walkway's great color.
It protects from weathering. You don't want pounding rain to weather the surface.
It locks in the sand between each paver for a tight fit, keeping your pavers in place.
It keeps dirt out. If dirt settles into those cracks between the pavers, unsightly weeds sprout.
It deters pesky ants. They love building mounds in those spaces between pavers.
Your paver walkway installers will seal it right away, and it will need a new coat every three to four years.
Need Expert Hardscape Design? Trust Ground Source
Like Frisch says, any Joe Schmo can simply replace your standard concrete walkway with pavers.

Don't settle for that. Partner with a hardscape design company with a creative designer on staff who can turn a blah walkway into an appealing, welcoming design statement.

Walk this way.

We're paver experts, but our skills don't stop there. We're with you every step of the way as you plan your perfect outdoor space.

Sod, irrigation, landscape design: Let us transform your yard from an embarrassing eyesore to a place you can't wait to come home to.

Are you ready to enjoy the vibrant, impressive yard you've always wanted? Request a quote today! We'll help you review your options and then transform your property.