It doesn't take an engineering genius to figure out why paver patio and driveway drainage can be a challenge.

You take away grass, which is permeable, and replace it with concrete pavers, which aren't permeable.

When it rains, the water has to go somewhere, right?
If you have a big back yard and you slope the patio correctly, the water naturally drains there.

If things aren't quite right, you'll soon find out. Your socks will get wet when you're walking around your basement because excess water headed straight there.

Or, if there's just a few feet to your neighbor's yard, the water might go there.

That's not very neighborly.

How to solve paver patio drainage or paver driveway problems?

Here's a look.
Paver Patio and Driveway Drainage: Start with the Right Base
The right base for your paver patio or driveway is important. Unless you have mortared pavers, there's sand in between each paver.

Some of the rainwater percolates through this sand until it reaches the base.

Hopefully, you have a proper sand base for your patio or driveway.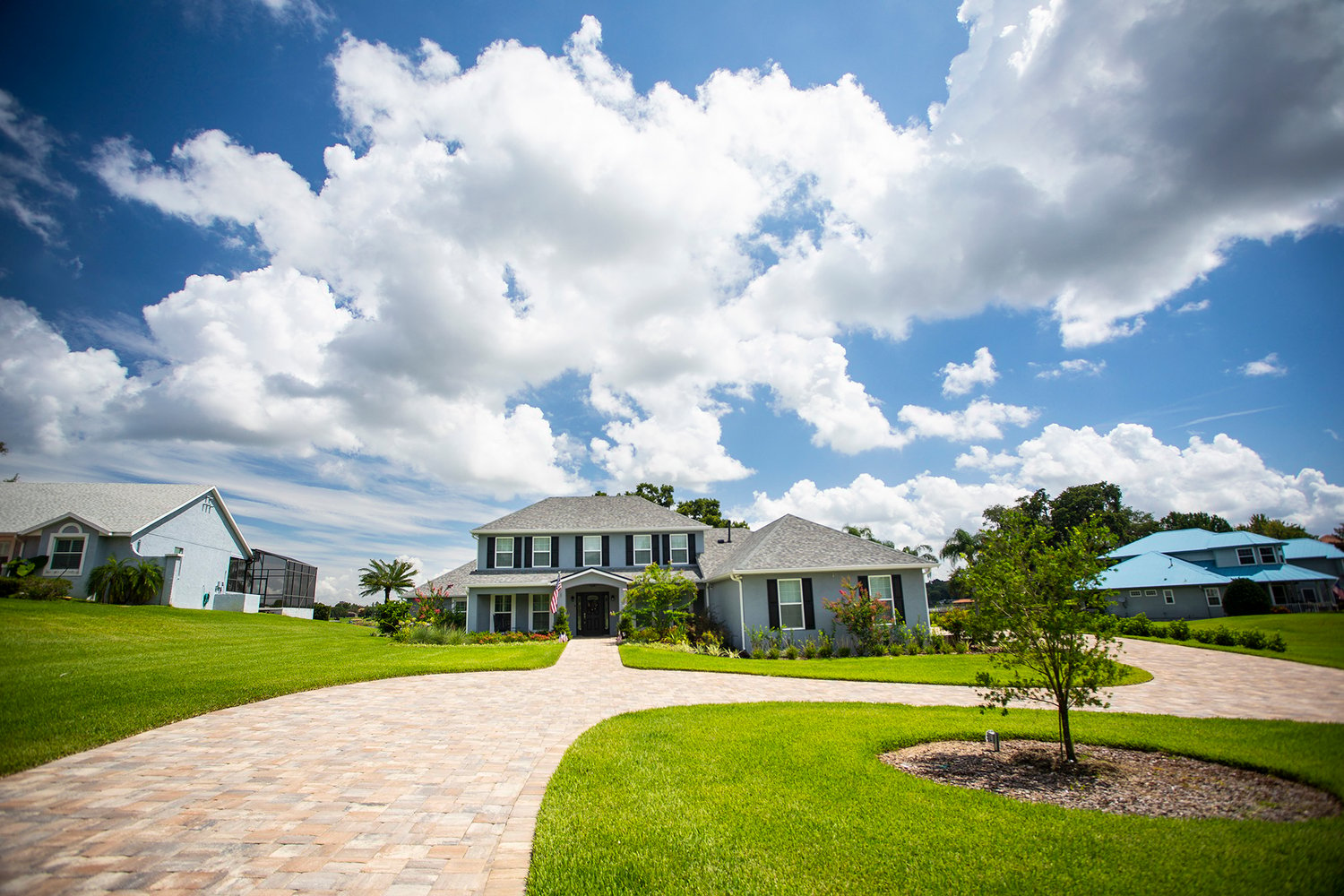 Most installers put down a two or three-inch base before the pavers go down.
The sand base is a crucial element of quality paver installation. Its coarse texture allows for drainage and helps lock the pavers into place.

At Ground Source, we lay down a six-inch base — much thicker and more stable than the average job.
Next Up: Slope Affects Drainage
Paver patios and paver driveways should slope away from your house.

Then, gravity does the work, some of the rainwater will go down the slight slope.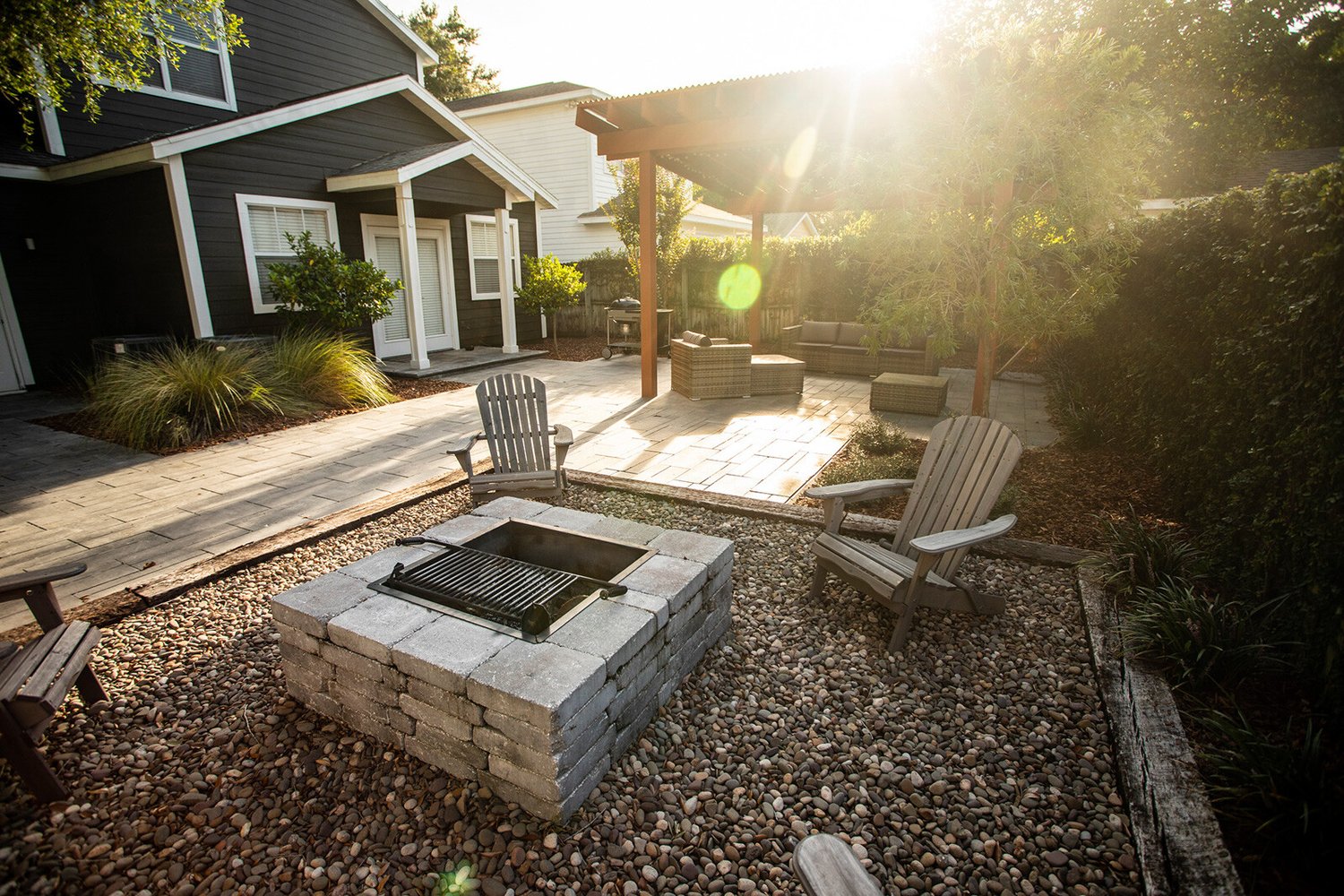 Without proper slope, you end up with erosion, foundation damage, or a wet basement.

One-quarter of an inch decline per linear foot of the patio's surface should do the trick to avoid paver patio drainage problems and paver driveway drainage problems.
When Slope Isn't Enough to Fix Paver Drainage Problems
If you live in a newer Orlando neighborhood, chances are you'll need to combine some kind of yard drainage with that slope.

Drainage here in Orlando is a continuing problem as the city grows.

All the dry areas have already been developed, so nearly all the houses in new neighborhoods have drainage problems. The already-wet ground can't absorb extra water.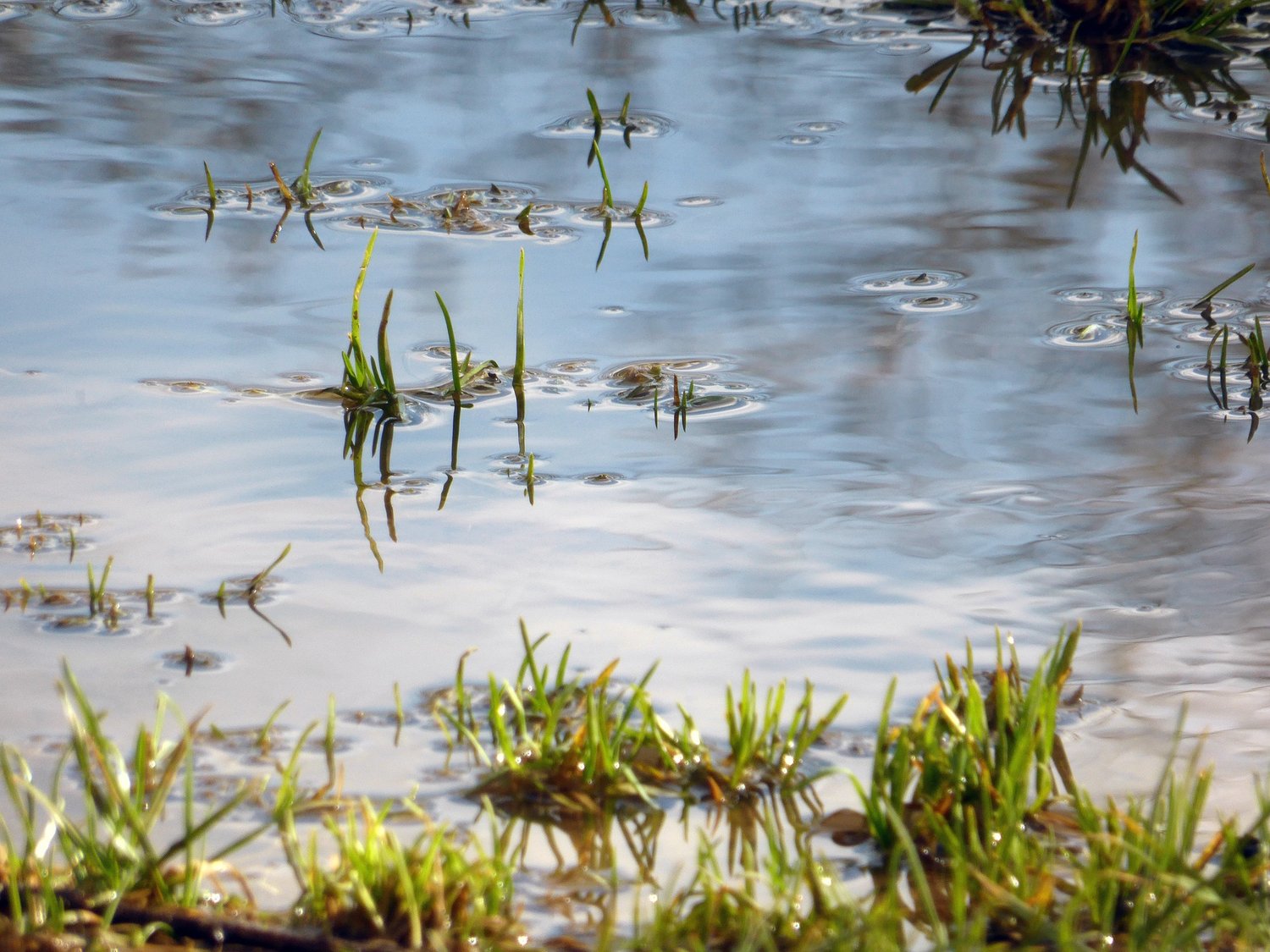 New homes also often have poor soil, so water doesn't seep in as well as it should.
Paver Drainage Problem? Catch Basins to the Rescue
Collection boxes, also called catch basins, are a yard drainage staple — and perfect for paver patio drainage and driveway drainage systems.

It's basically a 12-inch-square box with a grate on top and a drainage pipe that slopes away from the basin.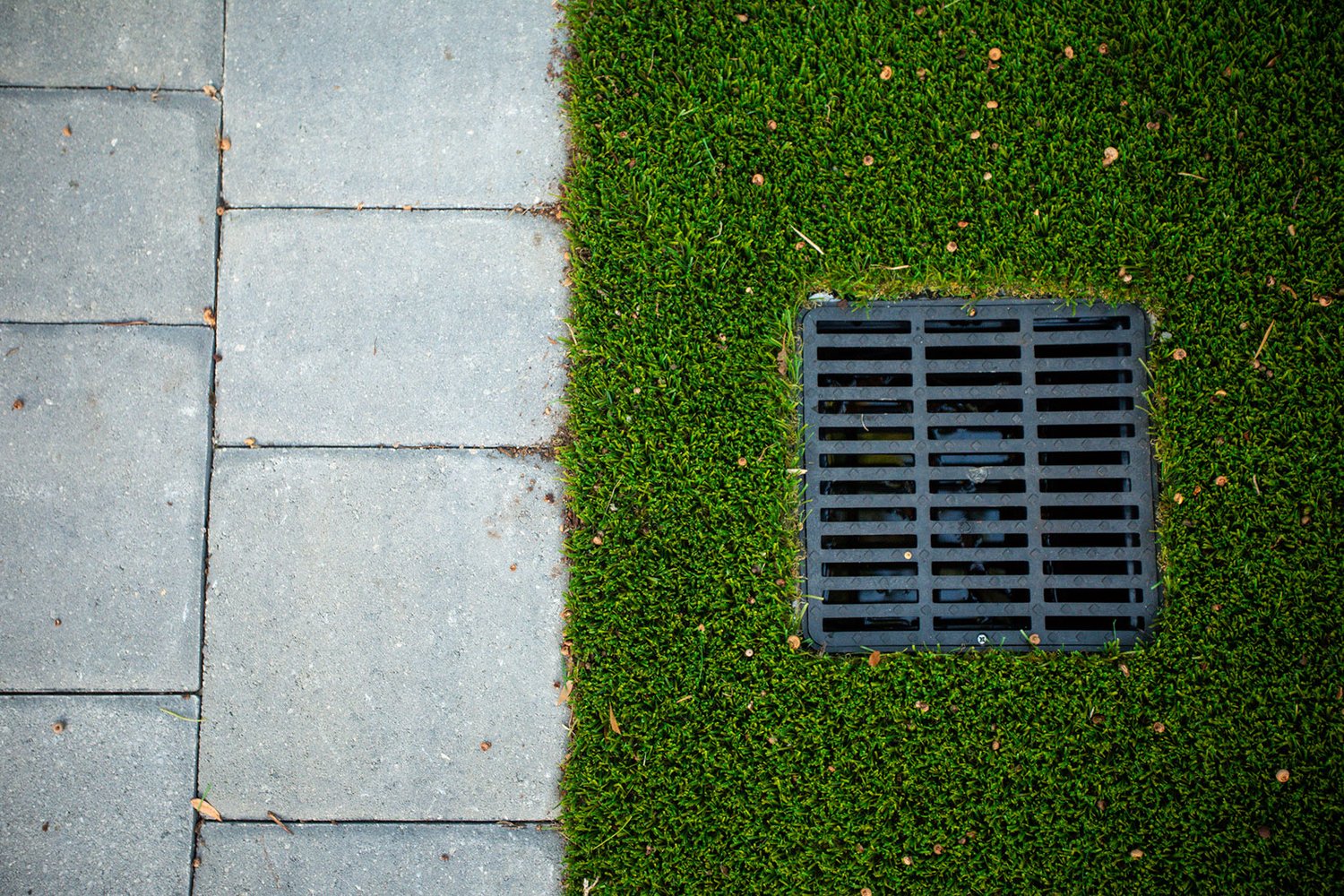 Placed in the ground beneath your pavers, it works pretty simply — water enters the box through the grate. Solids settle to the bottom while water drains out of the pipe and is diverted to the street storm drains.
Trust Your Paver Drainage to Ground Source in Central Florida
There's more to installing your beautiful new paver patio or driveway than choosing the color, style, and whether or not you want a beveled edge.
It can't just look great — it has to work great, including proper installation to avoid paver patio or paver driveway drainage problems.

We get it right the first time. But if some other installer didn't, we can update your paver patio or driveway drainage system so the water ends up where it should.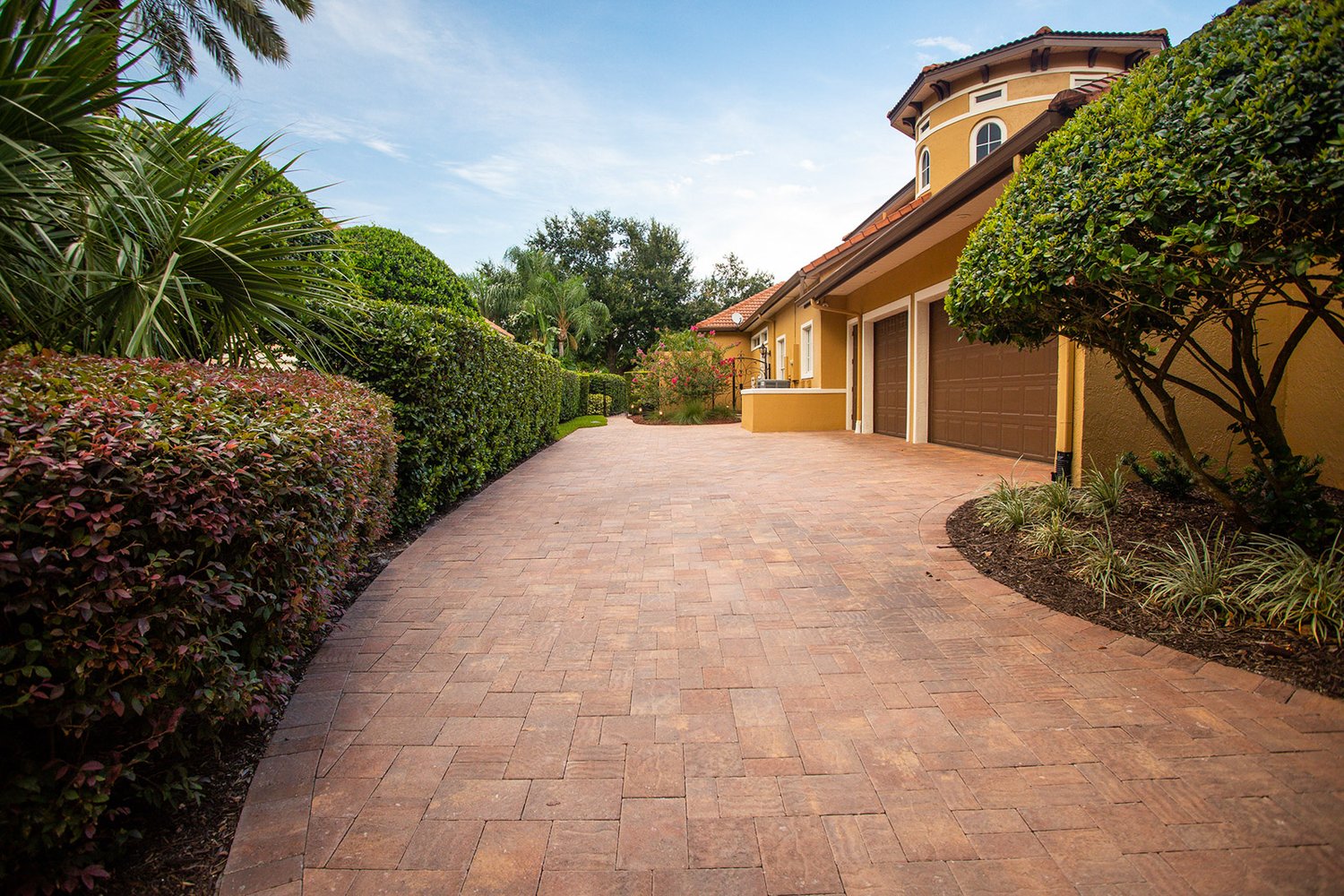 We're paver experts, but our skills don't stop there. We're with you every step of the way as you plan your perfect outdoor space.

Sod, irrigation, landscape design: Let us transform your yard from an embarrassing eyesore to a place you can't wait to come home to.

Are you ready to enjoy the vibrant, impressive yard you've always wanted? Request a quote today! We'll help you review your options and then transform your property.