Pondering a paver patio or driveway, but have some concerns?

Maybe you know a guy whose pavers started sinking.

Maybe your neighbor had a paver driveway installed but the color faded.

Worried about paver patio drainage? Tripping? Weeds sprouting in-between?

Maybe these paver problems aren't exactly keeping you up at night, but they might be keeping you from sealing the deal on a great new paver patio or driveway.

Let's put your mind at ease. Here are a few common paver problems, and how a good installer prevents them from happening.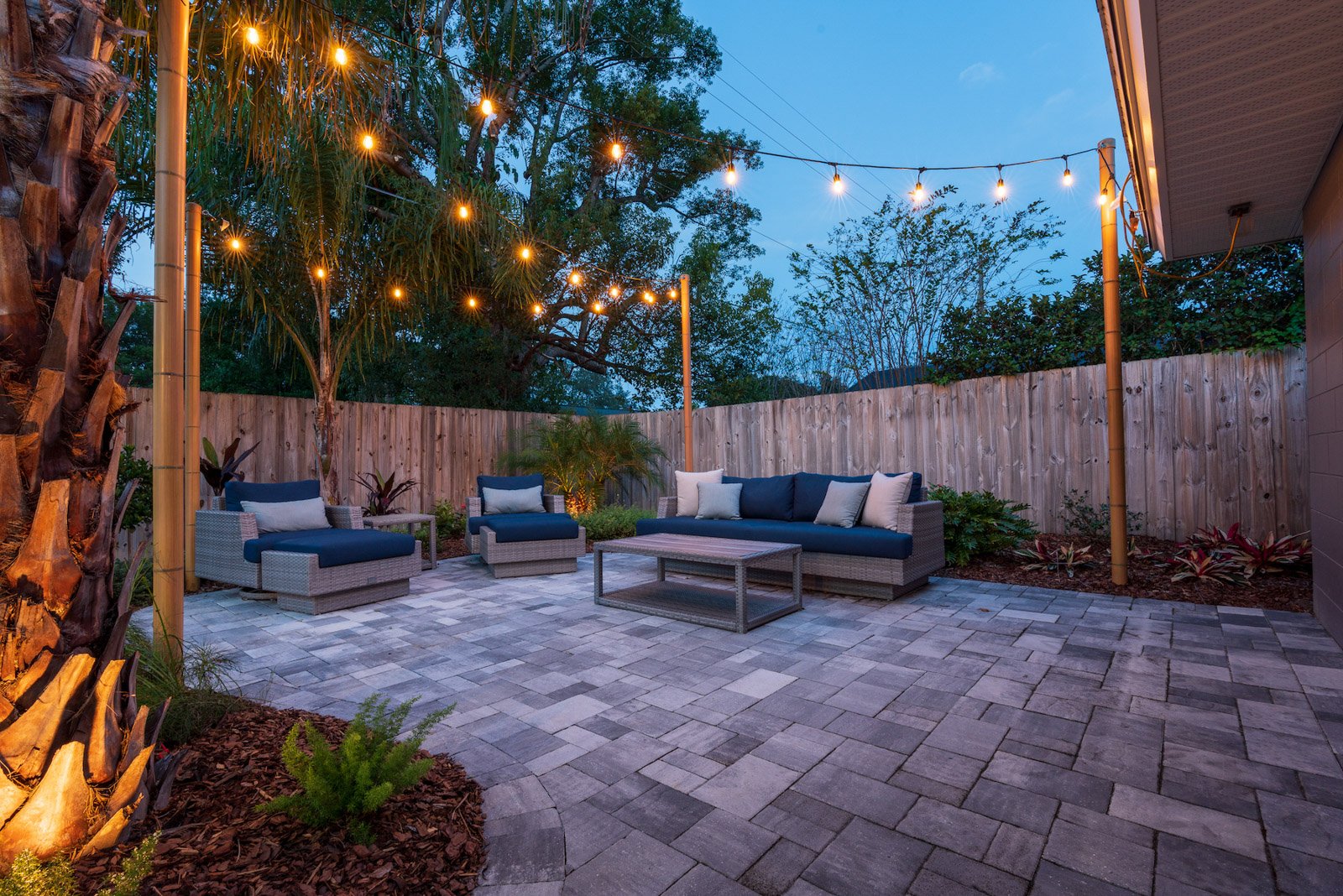 Pavers Sinking
The concrete base beneath your pavers is a crucial element of quality paver patio installation. Its coarse texture allows for drainage and helps lock the pavers into place.

Most installers put down a two or three-inch base.

At Ground Source, in Central Florida, we lay down a six-inch base for surfaces traveled over by vehicles — much thicker and more stable than the average job.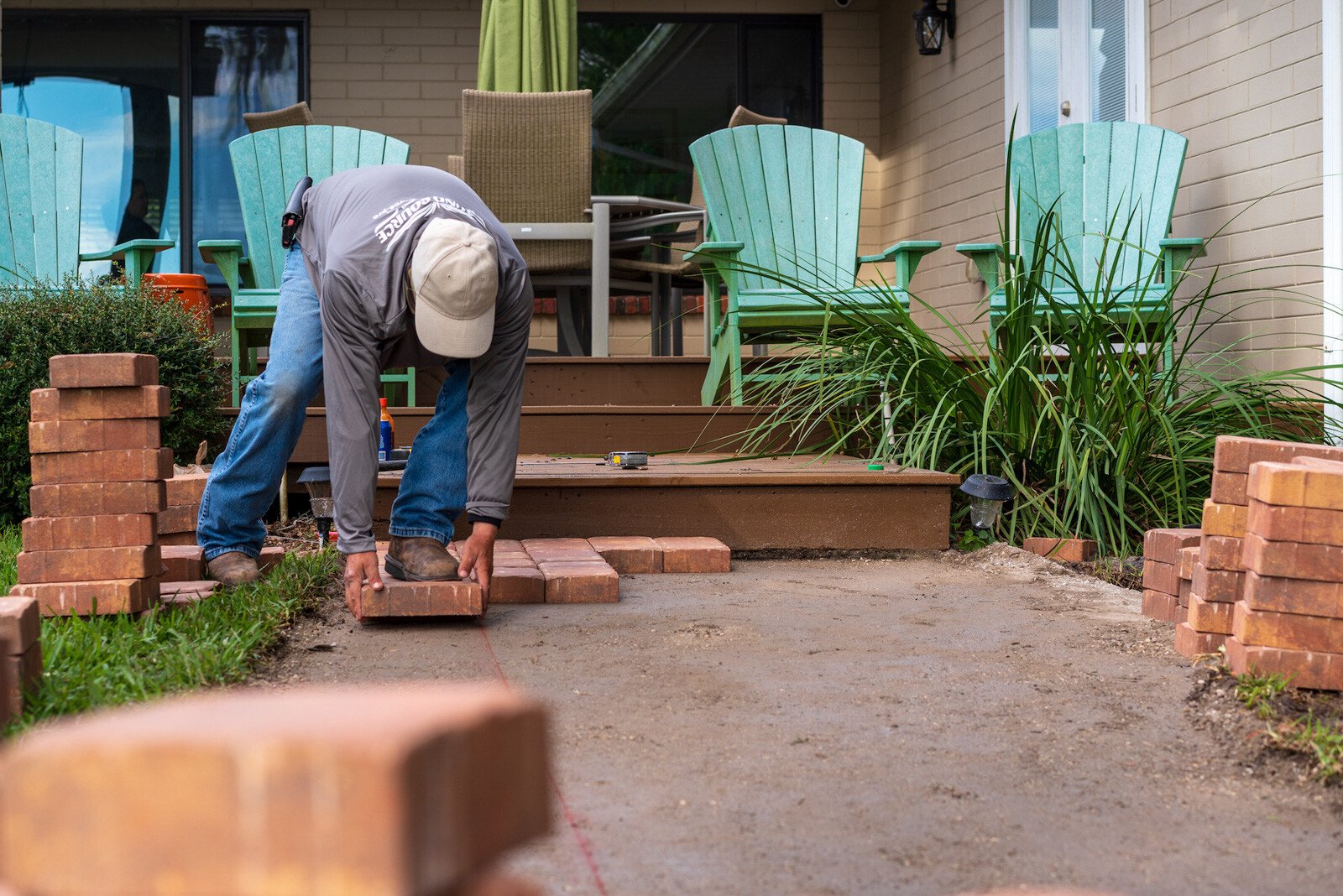 Less base is less expensive in material and labor, but don't be fooled.

You can drive by one of our paver jobs years later and see that there's no sagging, sinking, or heaving, thanks to our quality install.
Pavers Shifting
How to keep pavers from shifting? The right edging is key here. Edging helps keep the pavers snugly in place.

Here in Florida, it's important to use concrete molded edging, not plastic edging with spikes. The soil is too sandy and soft here for that. You'll end up with paver edging problems. Bonus: the concrete edge looks much nicer.

Also, where are your downspouts?

You might not even think of this, but a lot of times there'll be a downspout on the corner of the garage that pours down onto your pavers.

Over time that water flow can loosen the sand between pavers, causing them to shift.

A good paver installer will know to move the downspout so it doesn't empty onto your pavers.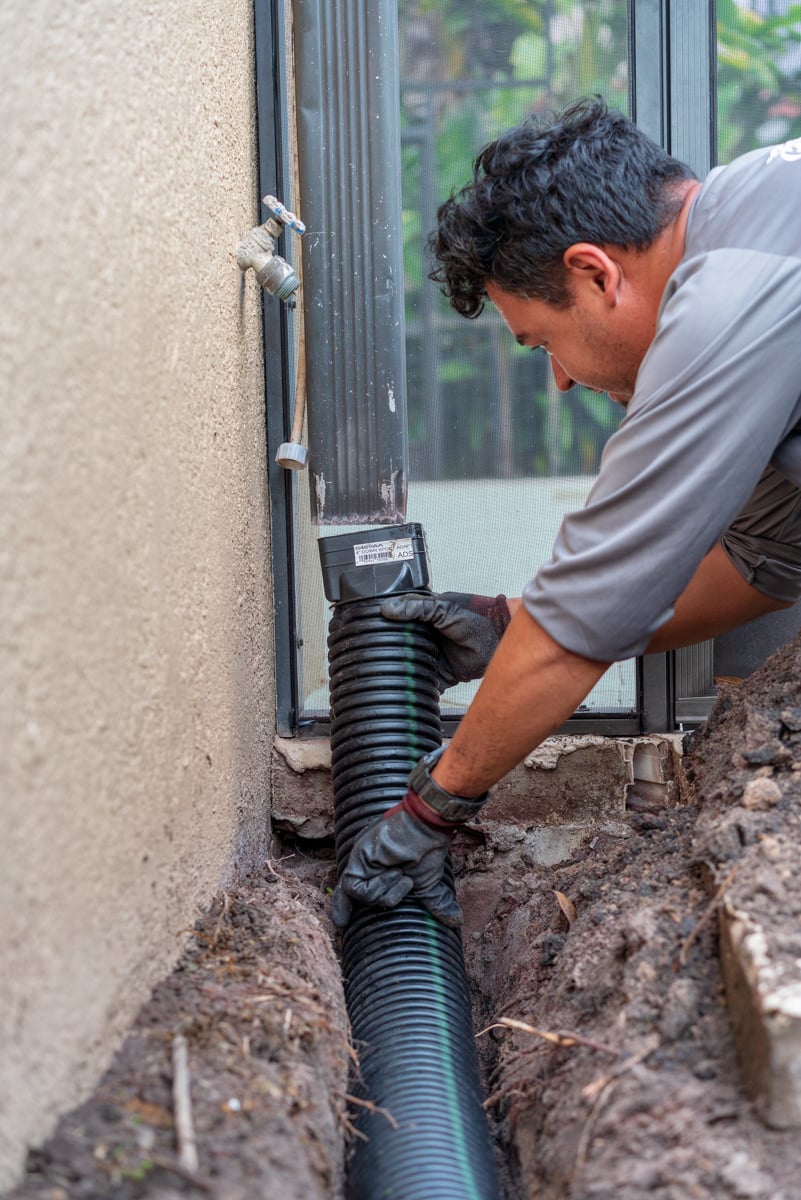 Poor Paver Drainage
Drainage is tricky. It's not a one-solution kind of deal.

A few important drainage factors help prevent paver patio and driveway problems.

Here's a look:
Base Basics
The right base for your paver patio or driveway is important. Unless you have mortared pavers, there's sand in between each paver.

Some of the rainwater percolates through this sand until it reaches the base.

If this sounds familiar, it's because you just read about the importance of a good base a couple minutes ago. The same rules apply here.
The Right Pitch
You would think your paver walkway, driveway, or patio needs to be perfectly level, but that's not exactly true.

Your paver project should pitch to the side a bit, so water can drain.

The area should look and seem flat and level, but will be installed with just enough tilt for proper drainage.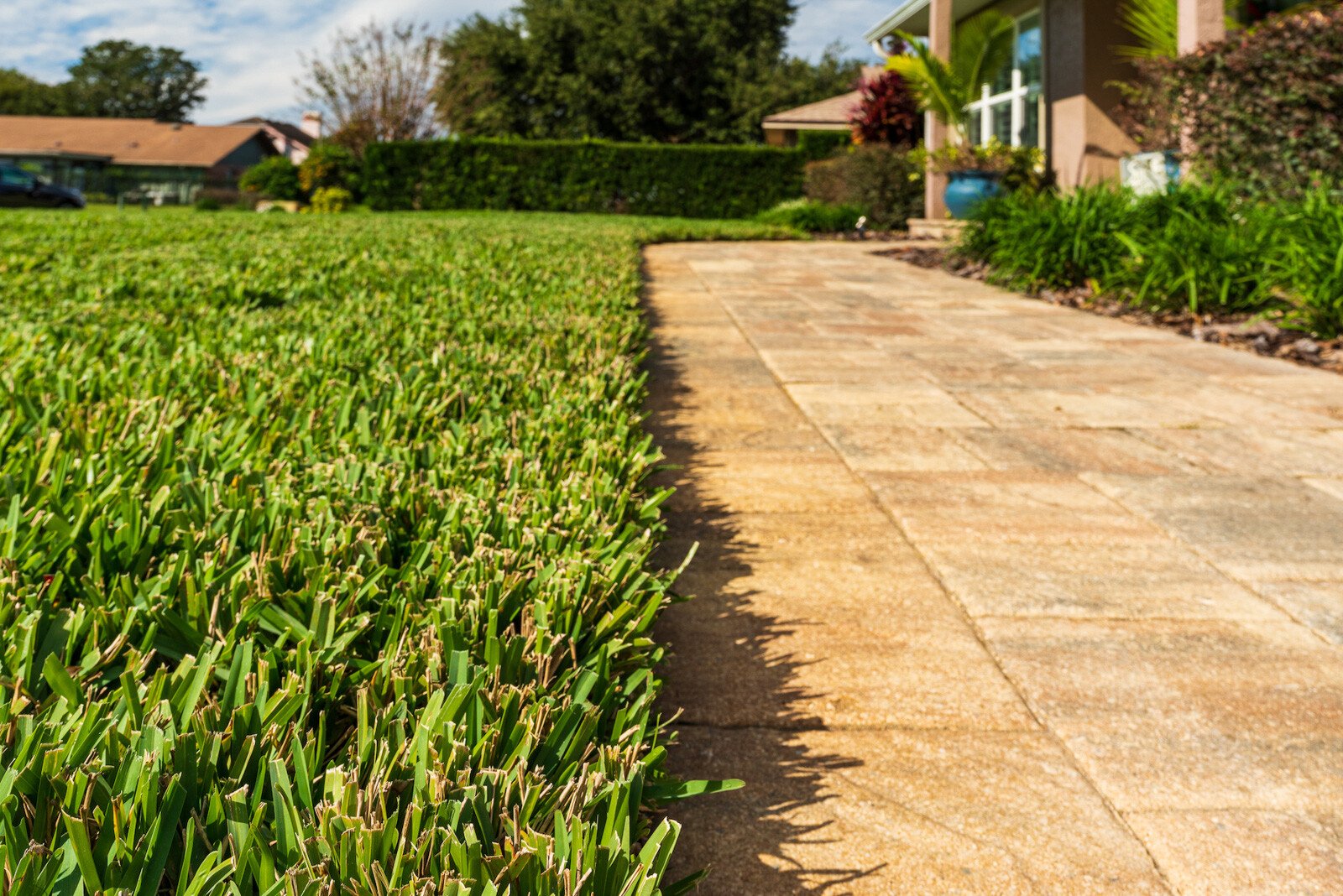 Paver Patio or Driveway Slope
Paver patios and paver driveways should have a slope for drainage.

Then, gravity does the work — some of the rainwater will go down the slight slope.

Without proper slope, you end up with erosion, foundation damage, or a wet basement.

One-quarter of an inch decline per linear foot of the patio's surface should do the trick to avoid paver drainage problems.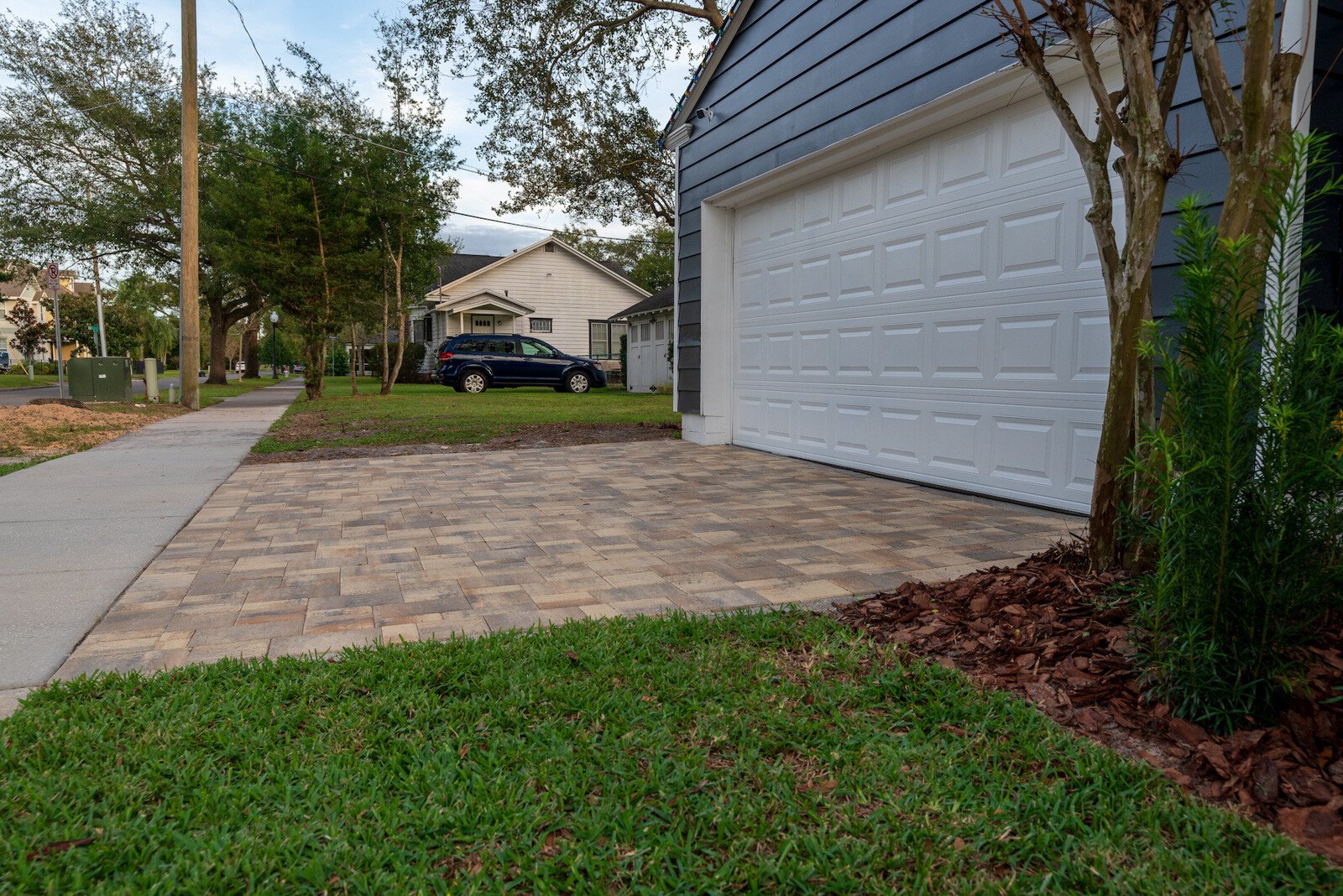 Catch Basins for Patio Drainage
If you live in a newer Orlando neighborhood, chances are you'll need to combine some kind of yard drainage with that slope.

Drainage here in Orlando is a continuing problem as the city grows. All the dry areas have already been developed, so nearly all the houses in new neighborhoods have drainage problems. The already-wet ground can't absorb extra water.

Collection boxes, also called catch basins, are a yard drainage staple — and perfect for paver patio and driveway drainage systems.

It's basically a 12-inch-square box with a grate on top and a drainage pipe that slopes away from the basin.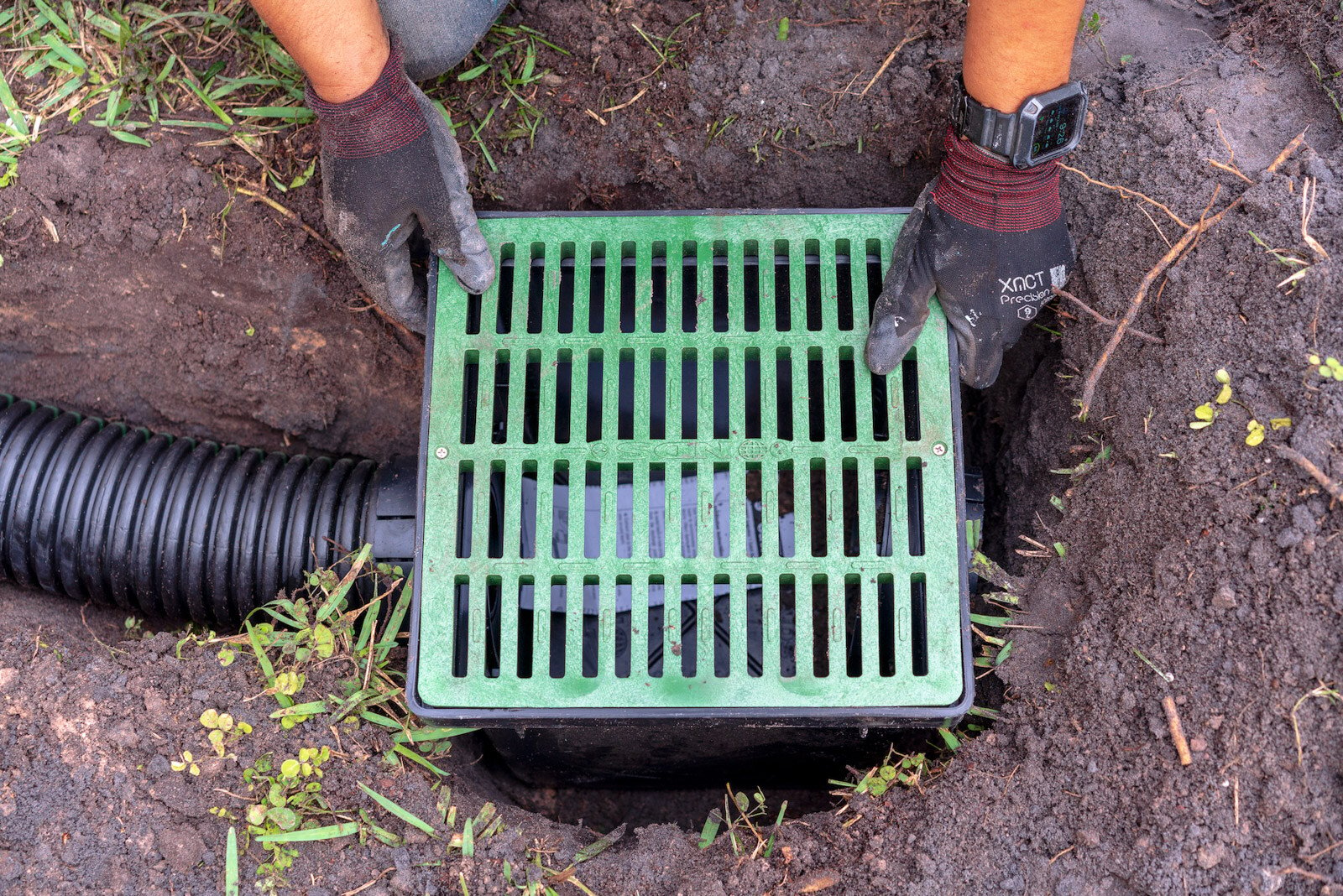 Placed in the ground beneath your pavers, it works pretty simply — water enters the box through the grate. Solids settle to the bottom while water drains out of the pipe and is diverted to the street storm drains.
Weeds in Paver Joints
Ugly weeds sprouting between your pavers can ruin the nice, sleek look.

Don't skimp on the sealer. It keeps dirt out. If dirt settles into those cracks between the pavers, unsightly weeds sprout.

Sealer helps prevent those pesky weeds, but prevents other paver patio problems, too:
It prevents fading. Without sealer, the sun's harsh rays will fade your paver driveway's great color.
It protects from weathering. You don't want pounding rain to weather the surface of your driveway.
It locks in the sand between each paver for a tight fit, keeping your pavers in place.
It deters pesky ants. They love building mounds in those spaces between pavers.
Your paver installers will seal it right away, and it will need a new coat every three to four years.
Trip Hazards
The right size paver for the job is important to prevent the buckling and cracking that can cause trip hazards.

As you consider paver patterns for your driveway, resist the urge to install big, 18-to 24-inch pavers. They're more prone to buckling and cracking than the smaller pavers.

They're not meant to hold the repeated weight of a two-ton vehicle.

Keep pavers under 12 inches for driveways and save the big ones for the patio, pool deck, or walkways.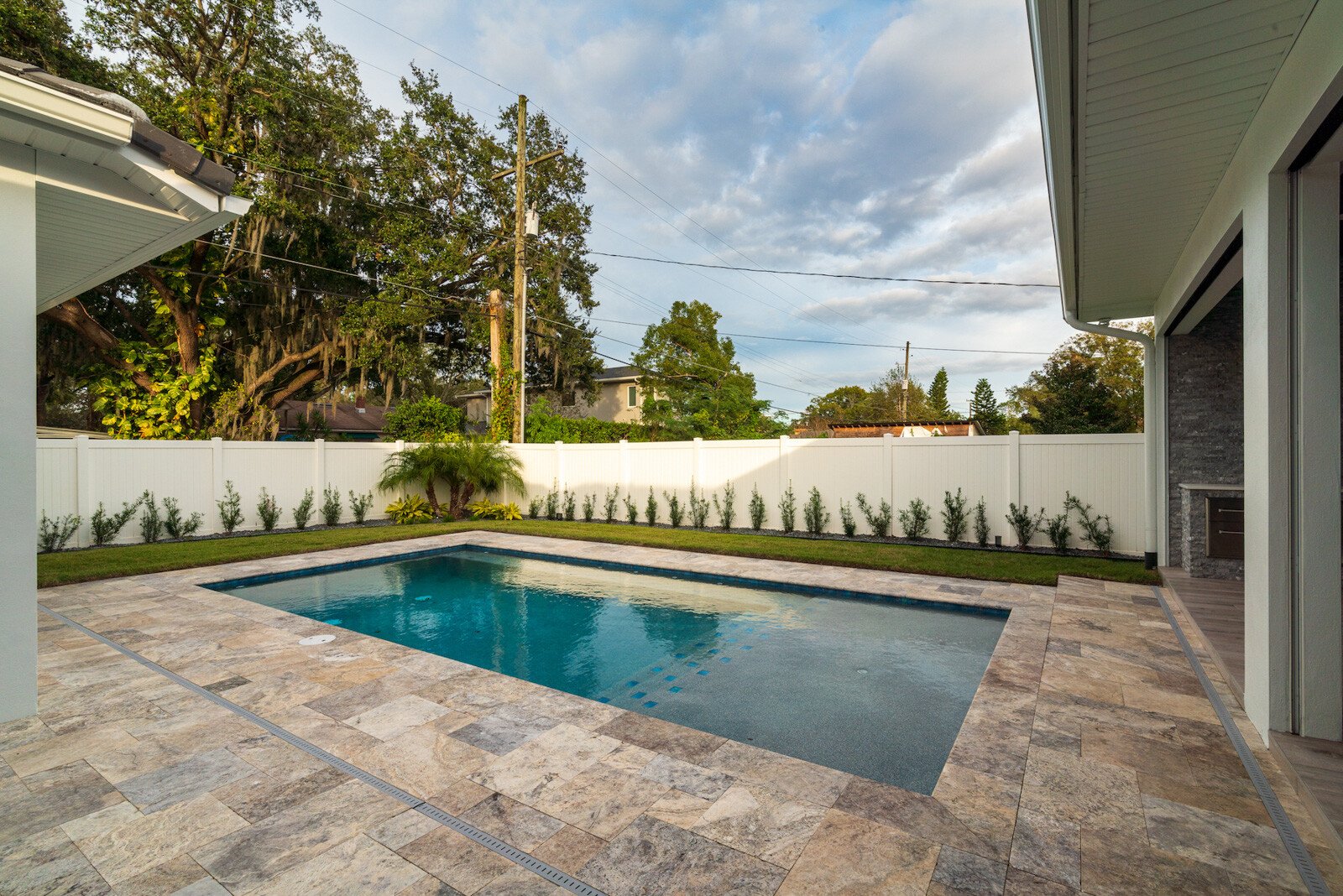 Crumbling Pavers
Pavers can be placed over concrete most of the time. We install pavers over concrete pool decks and on front porches.

But not on top of concrete driveways.

Pavers can't flex like they need to on a driveway and will crumble to pieces if placed on top of concrete.
How to Avoid Paver Problems? Trust Ground Source in Central Florida
Sure, you want your paver patio or driveway to look great. But it also has to work great, including proper installation to avoid common and frustrating interlocking paver problems.

We get it right the first time. But if some other installer didn't, we can update your paver patio or driveway to make things right.

We're paver experts, but our skills don't stop there. We're with you every step of the way as you plan your perfect outdoor space.

Sod, irrigation, landscape design: Let us transform your yard from an embarrassing eyesore to a place you can't wait to come home to.

Are you ready to enjoy the vibrant, impressive yard you've always wanted? Request a quote today! We'll help you review your options and then transform your property.