Pondering pavers?
A new patio, maybe, or a sleek new driveway? Time to finally update that cracked and sunken concrete walkway to your front door?
You probably have some questions.
Eric Frisch, Ground Source landscape designer, has the answers.
What Kind of Pavers Should I Use?
Concrete pavers are your best bet, Frisch says. They're cost-effective and come in so many styles.
Clay pavers are another option, but you're limited to fewer colors, and they only come in 4x8 brick shape. Your creativity will definitely be limited.
The options for concrete pavers will wow you. Choose pavers that look like rustic slabs, quaint cobblestone, sleek slate.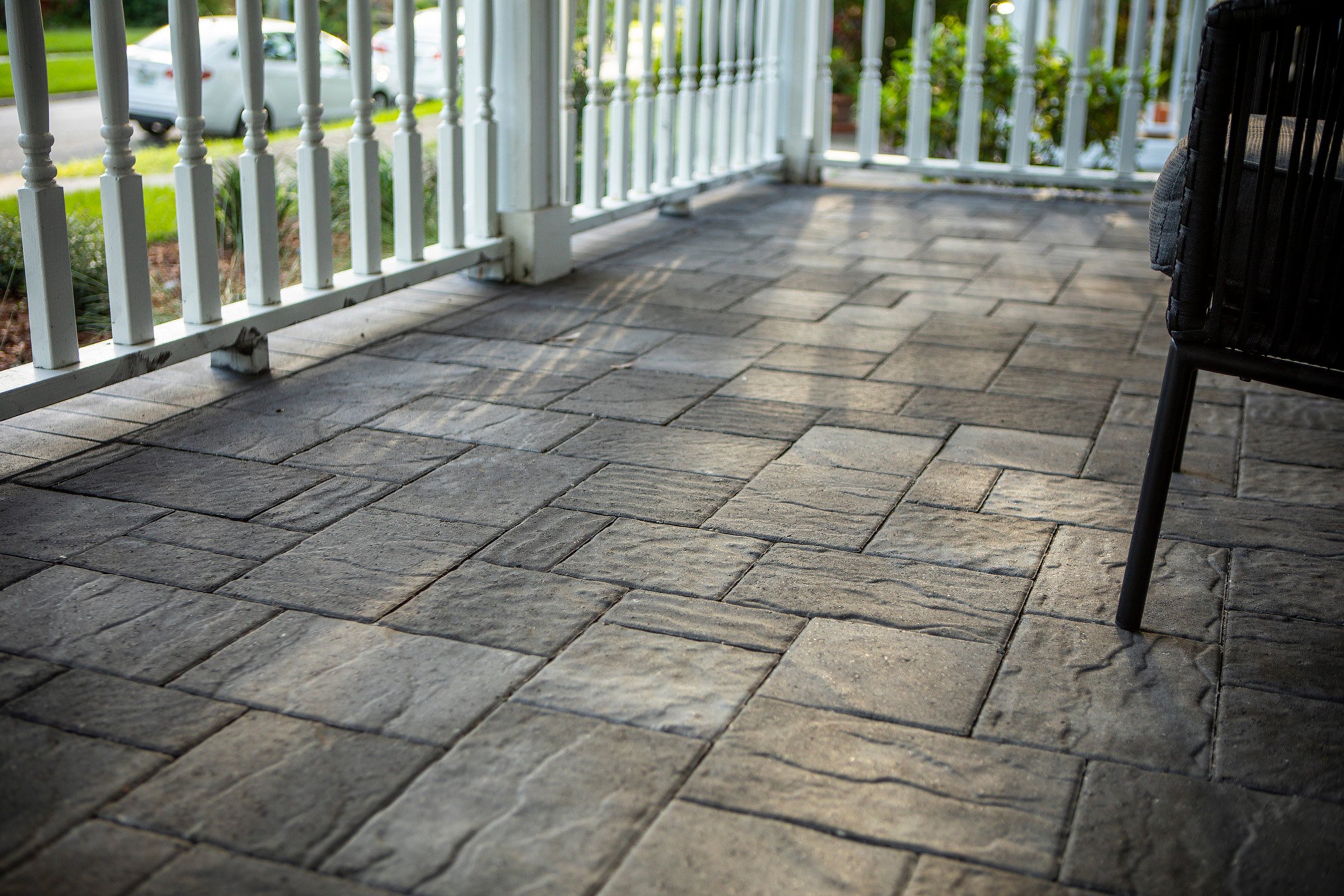 Have fun with borders or different textures.
Feeling overwhelmed with all the choices? Don't worry — Frisch will walk you through it and offer plenty of pro advice.
Do Pavers Need to Be Sealed?
We highly recommend it. If you're spending the money on pavers, don't skimp on the sealer.
It's not a big deal. Your installers will seal it right away, and it will need a new coat every three to four years, Frisch says.
Here's why sealer is important:
It prevents fading. Without sealer, the sun's harsh rays will fade your paver driveway's great color.
It protects from weathering. You don't want pounding rain to weather the surface of your driveway.
It locks in the sand between each paver for a tight fit, keeping your pavers in place.
It keeps dirt out. If dirt settles into those cracks between the pavers, unsightly weeds sprout.
It deters pesky ants. They love building mounds in those spaces between pavers.
Do Pavers Get Hot?
Well, we're in Florida. Everything gets hot in the summer! Even your iced tea won't be iced for long.
The darker the paver, the hotter it can get. Even white concrete can get somewhat hot.
Pro tip: if you plan to use your pool deck in the full sun and it's a darker color, hose it down with water to cool it off a bit.
Do Pavers Have to Be Level?
You would think so, but not exactly. Your paver walkway, driveway, or patio needs to pitch to the side a bit, Frisch says, so water can drain. The area should look and seem flat and level, but will be installed with just enough tilt for proper drainage.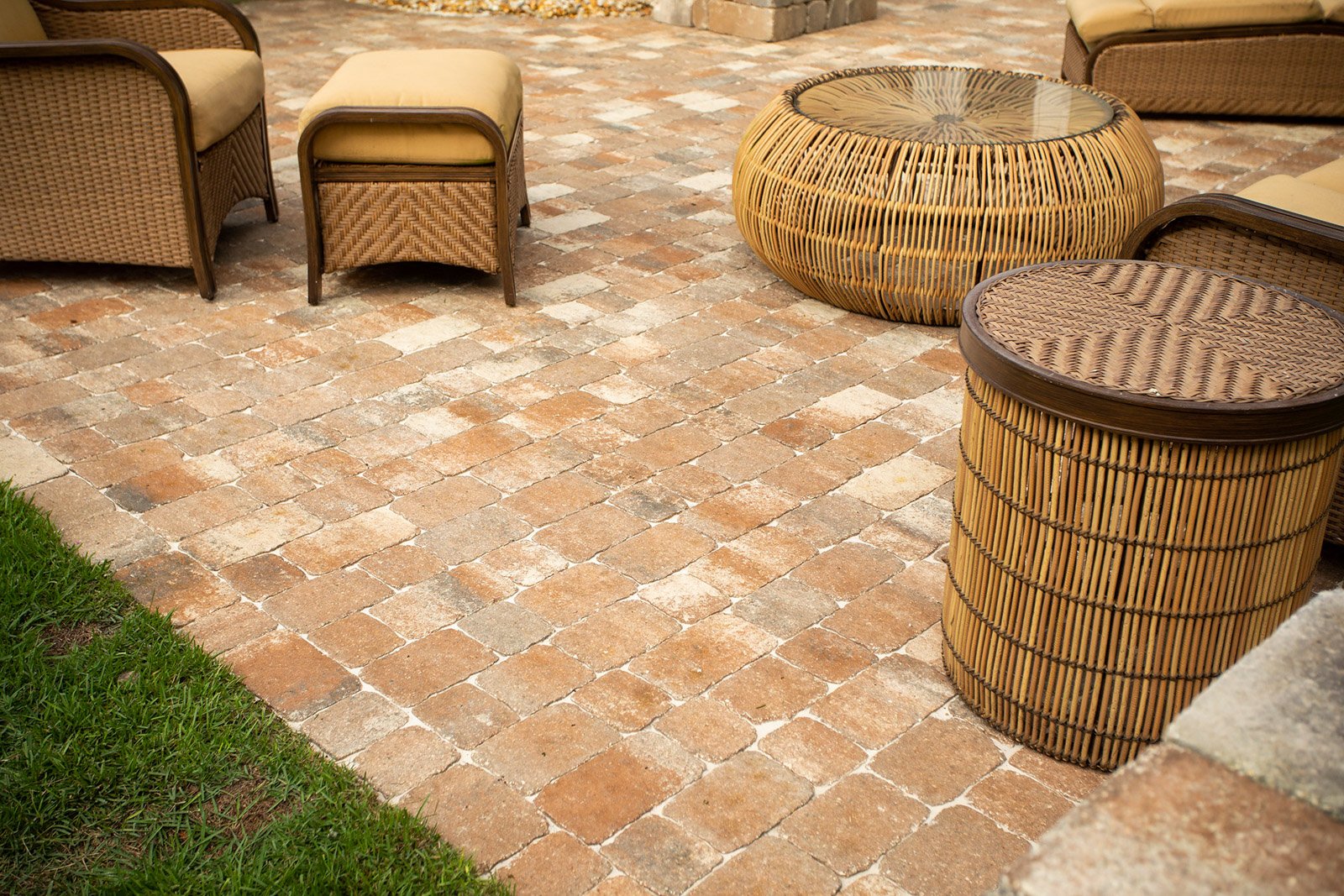 Do Pavers Need Edging?
Yes, but here in Florida we use concrete molded edging, not plastic edging with spikes. The soil is too sandy and soft here for that. Plus, the concrete edge looks much nicer.
Do Pavers Fade?
Yes, over time. You'll notice darker colors fade faster. But you can prevent a lot of that fading by sealing them.
Can Pavers Support a Hot Tub?
Yes. We treat hot tub pavers like a driveway and add an extra thick six to seven-inch base underneath, which is twice as thick as most paver companies in Orlando use.
The sand base is a crucial element of quality paver installation. You can drive by one of our paver jobs years later and see that there's no sagging, sinking or heaving, thanks to our quality base.
Some customers decide to pour a concrete slab under the pavers where the hot tub will go. Either way, your hot tub and pavers will be fine.
Can Pavers Be Used For Driveways?
You bet! Pavers are great for driveways.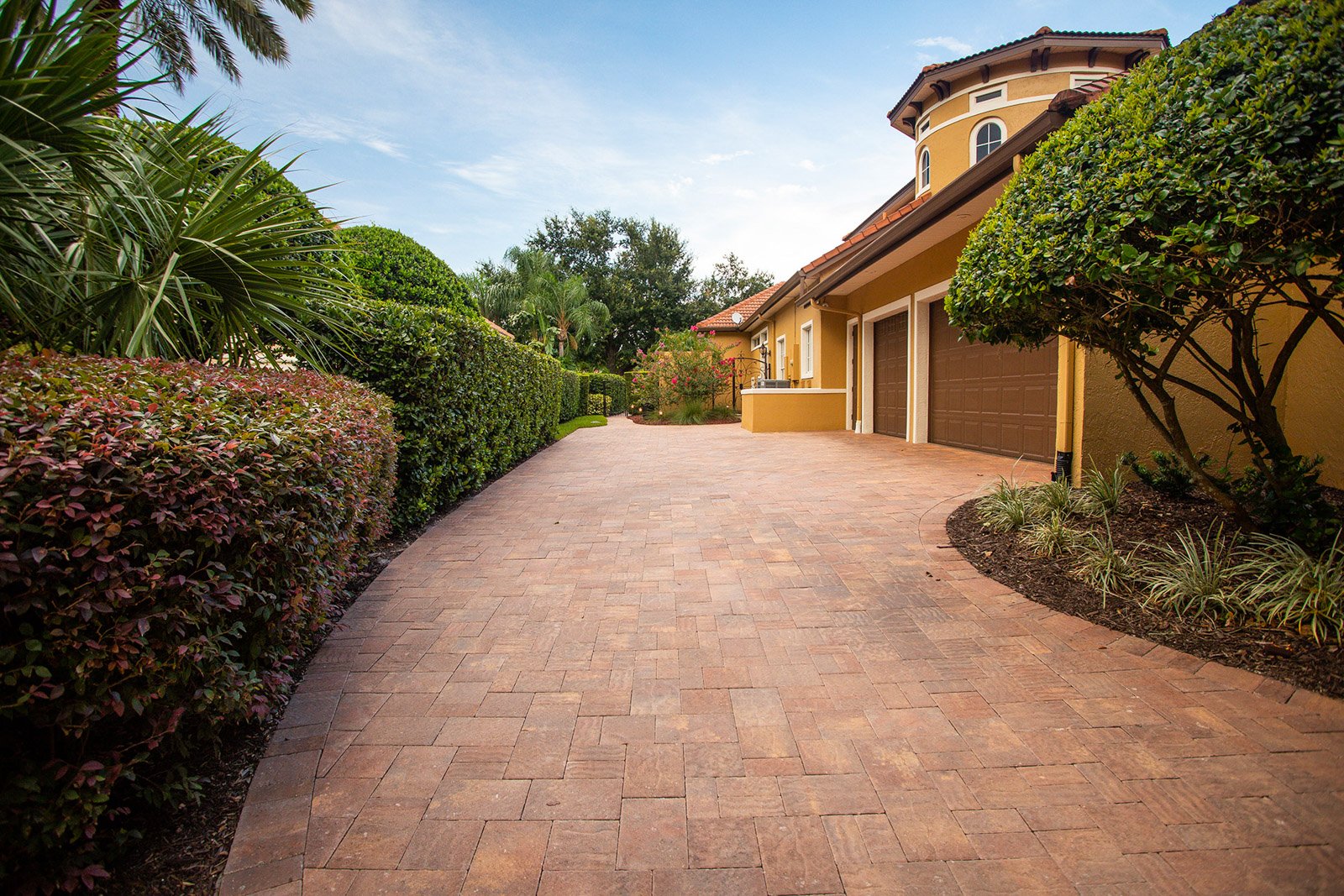 Unlike solid slabs of concrete, pavers flex and move as they shift, which means they don't crack.
Keep in mind driveway pavers should be smaller in size than the large pavers you might choose for a patio, so they don't crack and chip under the weight of a vehicle driving over them.
Can Pavers Be Placed Over Concrete?
Yes, most of the time. We install pavers over concrete pool decks and on front porches.
But not on top of concrete driveways.
They can't flex like they need to on a driveway and will crumble to pieces.
Should Pavers Move?
Unlike solid slabs of concrete, pavers flex and move as they shift, which means they don't crack.
And the fact that you can move them comes in handy if tree roots create a bump in your pavers or they settle over time under the weight of your cars.
"You can pick pavers up, take out the tree roots, and replace the pavers," Frisch says.
Paver Questions? Ask Ground Source
There's a lot to love about pavers — and a lot to know.
Questions? Just ask!
We're paver experts, but our skills don't stop there. We're with you every step of the way as you plan your perfect outdoor space.
Sod, irrigation, landscape design: Let us transform your yard from an embarrassing eyesore to a place you can't wait to come home to.
Are you ready to enjoy the vibrant, impressive yard you've always wanted? Request a quote today! We'll help you review your options and then transform your property.