There are obvious signs you need a landscape lighting upgrade.

Like if you went outside to take out the trash and couldn't find your way back.

But not all signs are that obvious.

How do you know if you need to upgrade your outdoor lighting?

Let's take a look.
1. Your System is Old (No Offense)
If your outdoor lighting is so old it has halogen lights, it's time for a landscape lighting upgrade.

Low-voltage LED (light-emitting diode) lighting uses a fraction of the electricity that halogen bulbs use.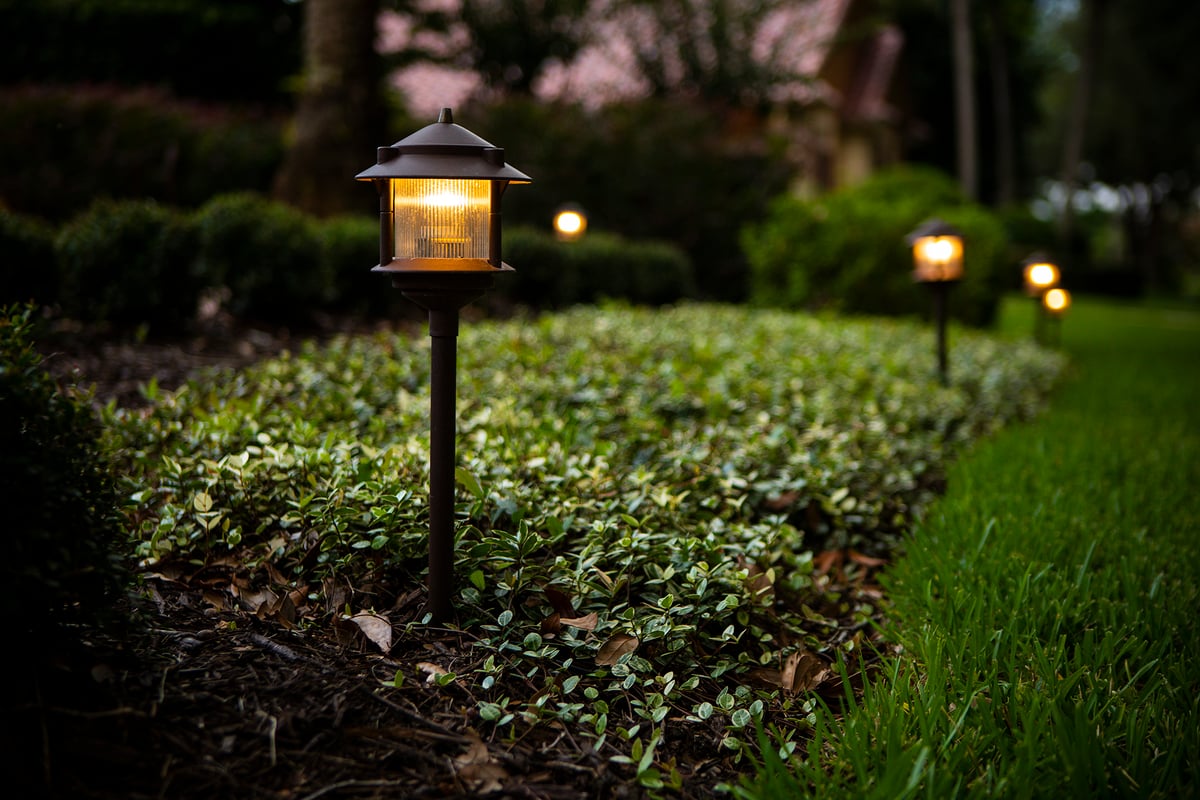 LED bulbs emit less heat and have a long lifespan, so they require minimum maintenance and less replacements.

LED is what all the cool landscape lighting systems use.
2. Your Landscaping Has Changed
If you've updated your landscaping since you had your outdoor lighting installed, chances are you need a landscape lighting upgrade, too.

Maybe you added trees that need uplighting. Don't forget about them.

Even ordinary trees look cool when you splash them with light, really enhancing your curb appeal.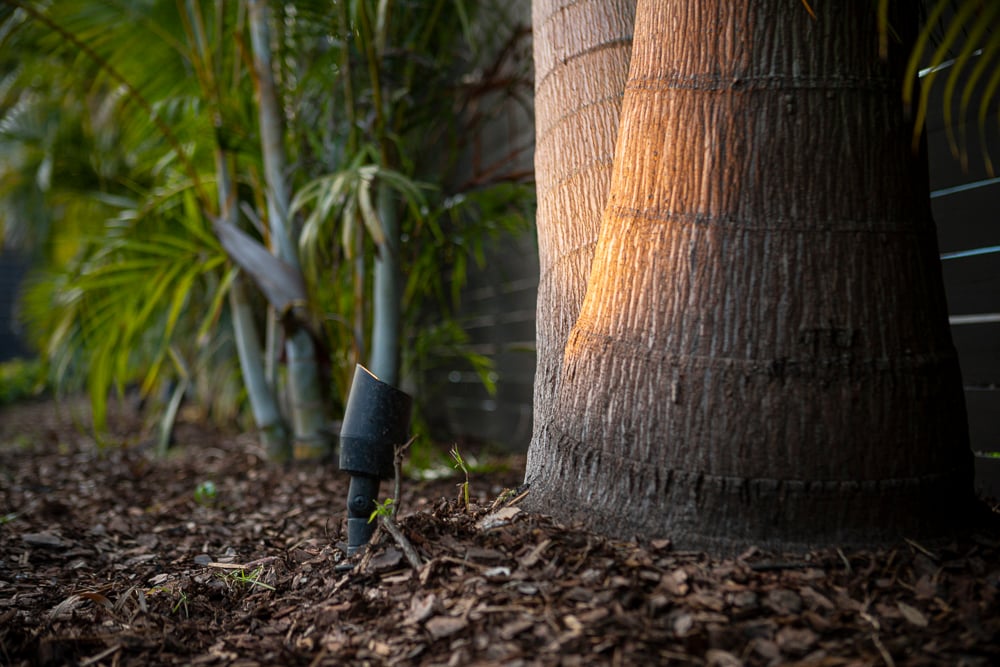 If you added a new patio, pergola or deck, those all need lighting to maximize the time you use your great new outdoor spaces.

Festive string lights overhead create an instant party. Path lights make the stroll out to your new entertaining spot safer. Uplighting makes everything prettier.

Did you add a fire pit? That's gonna be a blast. But don't depend on just the flickering flames for illumination. In-ground lights, or under-cap lights if you have built-in seating, will help everybody see where they're walking.

Remember, your landscaping often updates itself. Plants and trees grow, which means the lighting that made them look great 10 years ago isn't really cutting it anymore.

Upgrade landscape lighting to make your new landscape additions really shine.
3. You Keep Tripping Over Stuff Out There
If it's too dark in your yard to safely navigate, you need to upgrade your outdoor lighting.

Take a stroll around your yard and make note of areas that seem dangerous. (Be sure to bring a flashlight. Or maybe one of those cool headlamps that make you feel like an exotic adventurer.)

Improving safety is one of the best reasons for an outdoor lighting upgrade.

Light the places where you and your guests walk. Your deck stairs. The walkway out to the pool. Steps from one level of your patio to the other.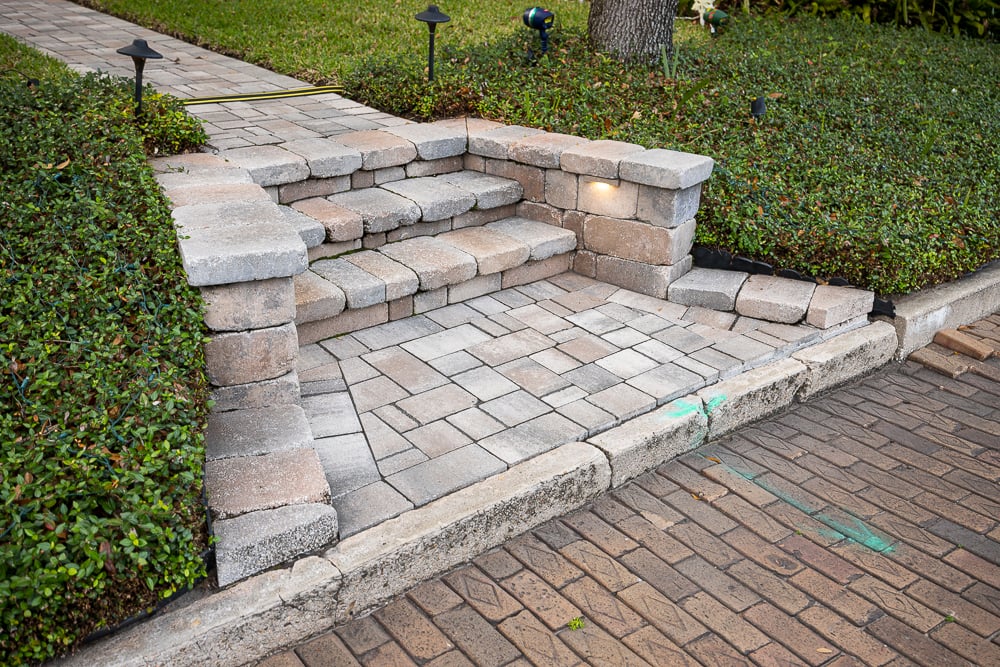 Subtle recessed landscape lighting offers just enough light for safety without distracting from your evening fun.
Take a good hard look at your entry lighting. Does your lighting really light things up? Or could an intruder lurk around practically unnoticed beneath that 15-year-old fixture?

If you still have old, dated fixtures with dingy incandescent bulbs, it's time for an outdoor lighting upgrade.
4. Your Electric Bill is Really High
If you still have halogen lights, the cost to run those can add up fast.

Or there could be something wrong with your landscape lighting that can zoom up the cost, from damaged fixtures to faulty circuitry.

It's smart to have a landscape lighting pro check out your system to make sure it's not running up your bill.

You might need an outdoor lighting upgrade.
5. You Have Solar-Powered Lights
Sure, solar lights are cheaper and easier to install. They won't add to your electric bill. You can install them yourself — just stick them in the ground.

But if you're depending on solar lights for your home's outdoor lighting, it's time for a landscape lighting upgrade.
Solar lights don't shine as brightly or as long as wired landscape lighting. They need near constant sun all day to absorb enough energy. That doesn't always happen, even here in Central Florida.

And they don't provide nearly as much power and flexibility to offer quality, personalized landscape lighting.

Say bye to those flimsy solar lights and treat yourself to a landscape lighting upgrade.
6. They Never Seem to Work Right
Are you constantly griping about your flickering outdoor lights, or the fact that something out there always seems to be broken?

Is your landscape lighting company repair person at your house so often you invited them to your kid's graduation party?

An outdated lighting system isn't going to be dependable.

You might be better off putting all that repair money toward an outdoor lighting upgrade.

Bonus: Today's controllers make landscape lighting easier than ever — you can control everything from your smartphone.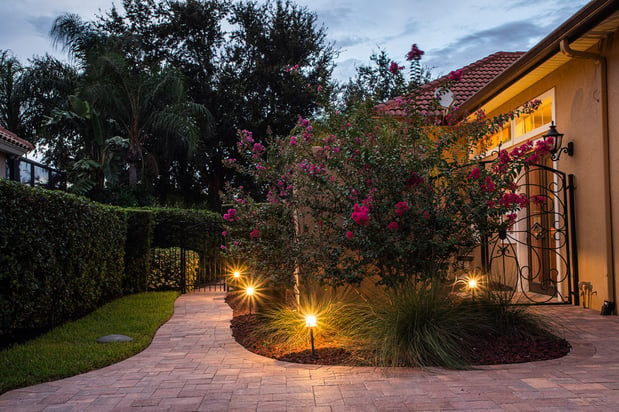 Many systems have Wi-Fi and Bluetooth control options, making it easy to turn your lights on and off from different devices or locations.

Your landscape lighting upgrade will make life a lot more convenient.
Need a Landscape Lighting Upgrade in Central Florida? Trust Ground Source
Time for a landscape lighting upgrade?

Let's do this right.
You don't just want basic installation. You want creative, artistic lighting design.

When you reach out for landscape lighting installation in Central Florida, make sure there's a designer on board who will know exactly how to bring the best landscape lighting ideas to your yard.

We're landscape lighting experts, but our skills don't stop there. We're with you every step of the way as you plan your perfect outdoor space.

Sod, irrigation, landscape design: let us transform your landscape from an embarrassing eyesore to a place you spend every spare minute.

Are you ready to enjoy the vibrant, impressive landscape you've always wanted? Request a quote today! We'll help you review your options and then transform your property.