Choice one: Plant grass seed and wait. And wait. Aaaand wait.
Choice two: Unroll sod for a perfect instant carpet of lawn.
That's one big difference when you compare sod vs. seed.
But there are other differences, too, that can help you choose which way to go.
Sod or seed? Which is best? Let's take a look.
Have a Need for Speed? Sod Wins
Sod is faster — you get an instant lawn. With seed, you have to wait a long time for the results.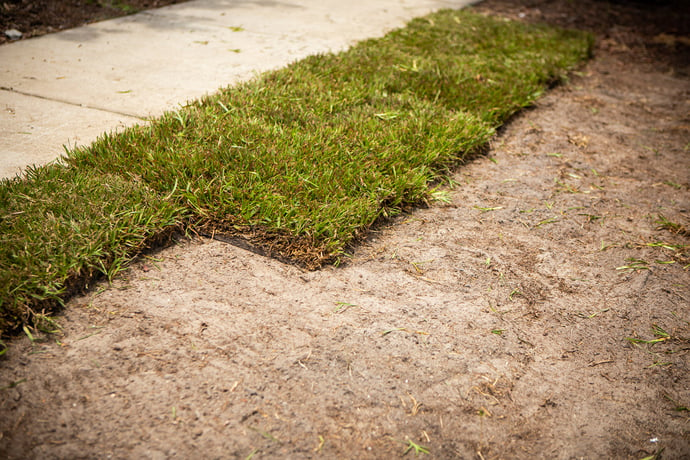 And those results are never guaranteed.
Lawn seed can be picky. Too much rain? Not enough rain? Hungry birds? Wind?
All of these can derail your best-laid seed plans.
With sod, the farmer has already done the hard work of growing the healthy grass for you. It's been planted in the best soil, regularly fertilized, and enjoyed plenty of water.
It's ready to go.
Sod vs. Seed: It's Not Always Your Choice
Not all grass comes both ways.
Depending on the type of grass you choose, the sod vs. seed decision might be made for you. Some grass varieties aren't available as sod. Some don't grow well from seed.
Bahiagrass and Bermudagrass are typically the best choices if you want to start a lawn from seed.
Sod is Better if you Have Soil Erosion Problems
Sod is better if you have soil erosion problems on your property when it rains. It's already thick and healthy, and no soil is exposed.
Seed can easily wash away in a downpour.
Sod or Seed: Timing of Installation vs. Planting
Sod can be installed in Orlando most of the year, except for the hottest summer months. There's a smaller window for planting seed.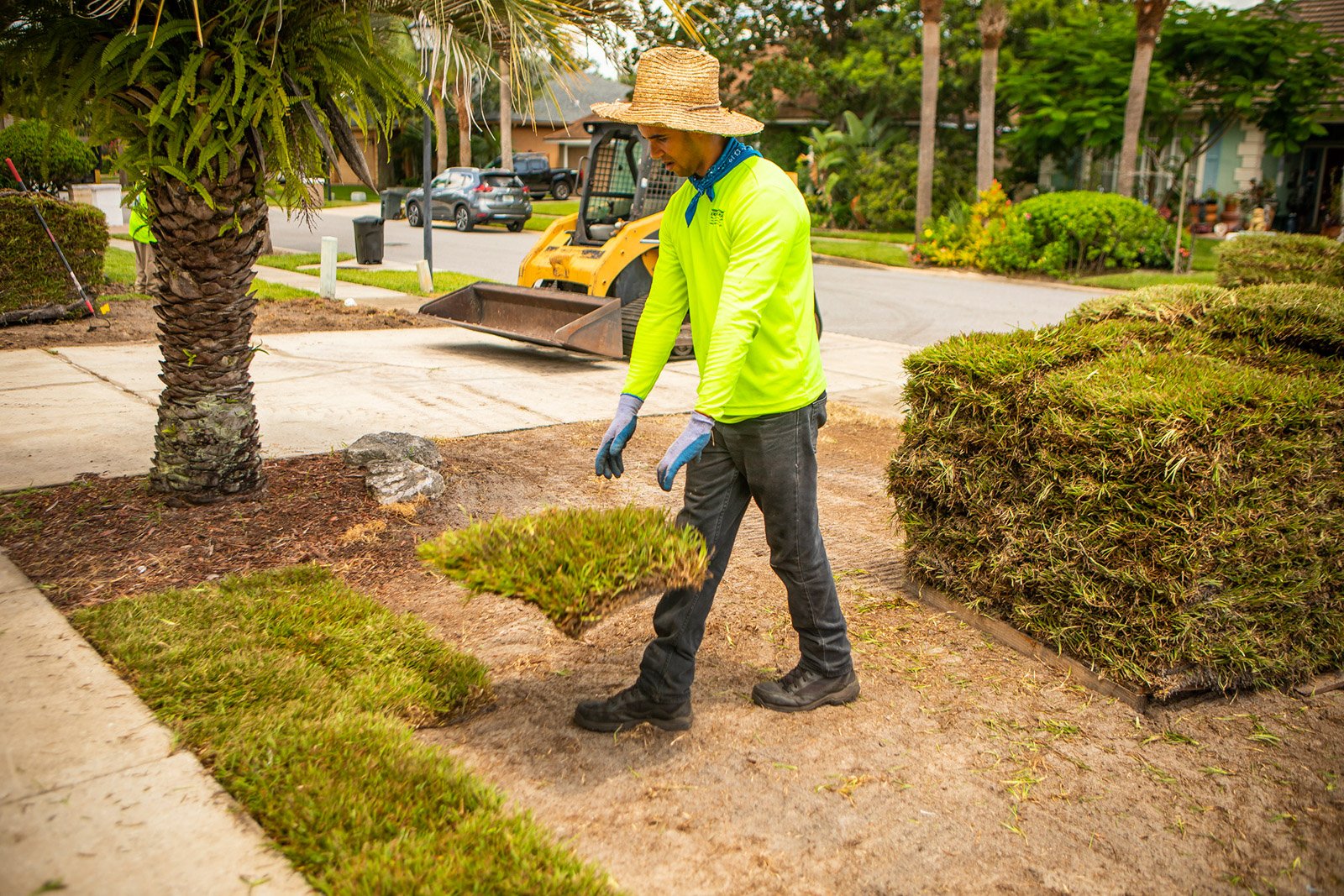 The best time to seed warm-season grass in most parts of Florida is between April and July, so it has a full growing season before cold weather moves in.
The Cost of Sod vs. Seed
Sod has a higher up-front cost than seeding your lawn. Seed definitely costs less.
But if you've recently moved to Florida from a northern state, you should know sod prices here are typically less than what you might be used to elsewhere. Don't assume sod is out of your price range.
Sod prices fluctuate throughout the year, but here's a look at the sod cost per square foot, including removal of your existing grass, the new sod, delivery, and installation:
Classic St. Augustine: $1.05 per square foot.
Argentina Bahia: $0.90 per square foot.
Zoysia: $1.25 per square foot.
If you don't have a huge yard, installing sod could be cheaper than you thought.
Planning on DIY? Seed is Easier
If you have your heart set on tackling your new lawn yourself, spreading seed is easier to do yourself than installing sod.
Installing sod yourself is a pain. Literally.
If you're renting a sod cutter, it's a hassle to get it to your house. It weighs 350 pounds.
It's physically demanding to maneuver the heavy, unwieldy sod cutter. It really vibrates. You have to wrestle it through the lawn. You'll feel it the next day.
And laying sod perfectly is tricky. You have to line up the seams just right, and expertly trim around fences and trees.
Sod or Seed: What About Weeds?
Sod is more resistant to weeds than a seeded lawn. Automatically thick and healthy, it keeps weeds from creeping in.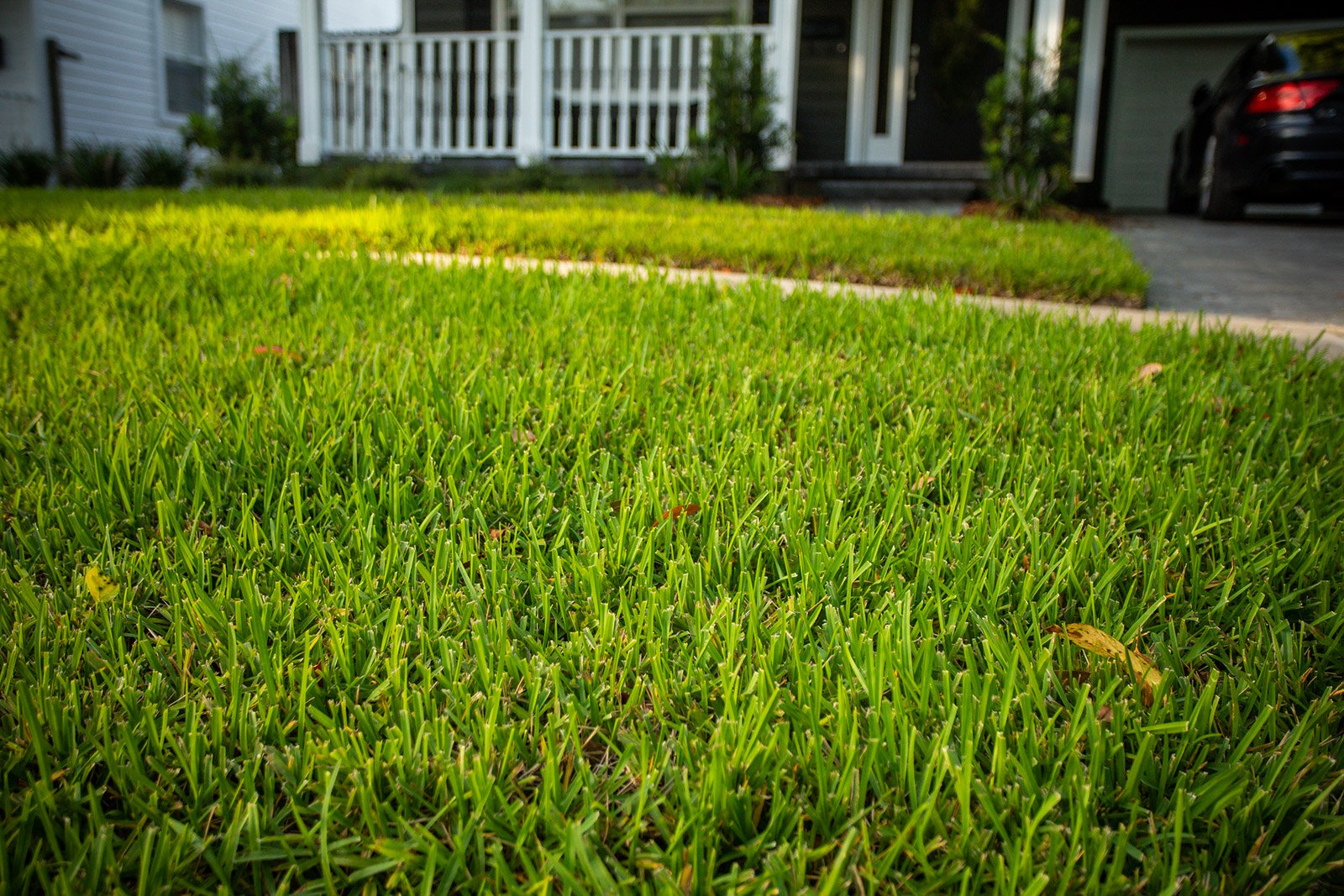 If you're growing a cultivated grass like Zoysia or Bermuda, plan to be out on your lawn daily for at least a year pulling weeds until the lawn is fully established.
Choosing Sod? Trust it to Ground Source
If you decide sod is the way to go, we'd love to install your new carpet of green.
Our sod is cut fresh the day it's scheduled for delivery to you, not stashed on a pallet somewhere baking in the sun. It's fresh and ready to make a great transition to your yard.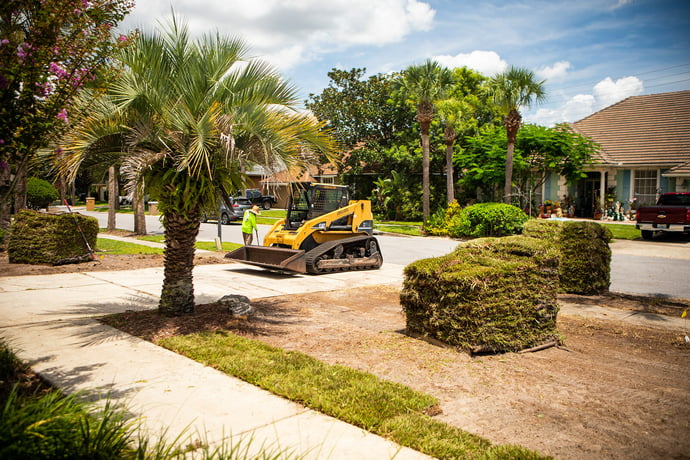 Once we install your new sod lawn, we don't just say "see ya" and drive away.
We give you a detailed sod care guide. You'll know what times to water, for how long, and even which of your irrigation heads to use for what amount of time.
We're sod experts, but our skills don't stop there. We're with you every step of the way as you plan your perfect outdoor space.
Sod, irrigation, landscape design: Let us transform your yard from an embarrassing eyesore to a place you spend every spare minute.
Are you ready to enjoy the vibrant, impressive yard you've always wanted? Request a quote today! We'll help you review your options and then transform your property.