When you daydream about your beautiful new paver patio, you don't imagine somebody tripping over a crooked paver and tumbling into your avocado corn salsa.

That's because in your daydream, your pavers are expertly installed. No uneven pavers sticking up, or sunken pavers, or cracked pavers.
How to choose a paver installation contractor who will do the job right?

You probably know to ask Orlando paver companies how long they've been in business, and to ask for references so you can check on the quality of their work.

That's basic stuff.

Check out these higher-level tips to choosing a paver installer:
1. Make Sure They Have a Designer on Staff
Maybe you think this sounds too fancy and not really necessary.

But it's really helpful. You'll soon realize paver projects can feel a bit overwhelming, from choosing colors and patterns to coordinating your paver project with the style of your house and landscaping.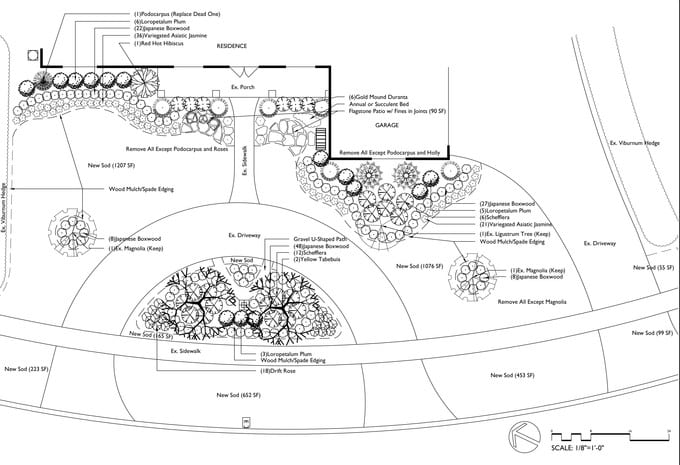 There are hundreds of choices. It'll make your head spin.

It really helps to have a skilled, licensed landscape designer to help walk you through it all. Not all paver installation services in Orlando, FL have one on staff.
2. Check Their Customer Reviews
What do their customers say? Have you checked out their Google reviews? If a ton of people left reviews and the company also has close to five stars, they've made a lot of homeowners happy.
3. Visit Their Website
This can tell you quite a bit. Some paver companies have pretty skimpy websites.

The best paver installers in Orlando, FL invest time and money in their websites to make it easier for potential customers to learn about them.

Look for testimonials from satisfied customers.

Do they explain all their services and how they make it easy and comfortable to work with them?

Do they provide educational and informative blog articles?

If they've already answered a lot of your questions here before you even call, that means they want to make this easy.
4. Ask a Few Important Questions
It's often the details that set a company above the rest. When you're choosing a paver installer, ask these questions:
How Thick Will the Paver Base Be Under My Driveway?
Ask this question and paver companies will realize you know a thing or two.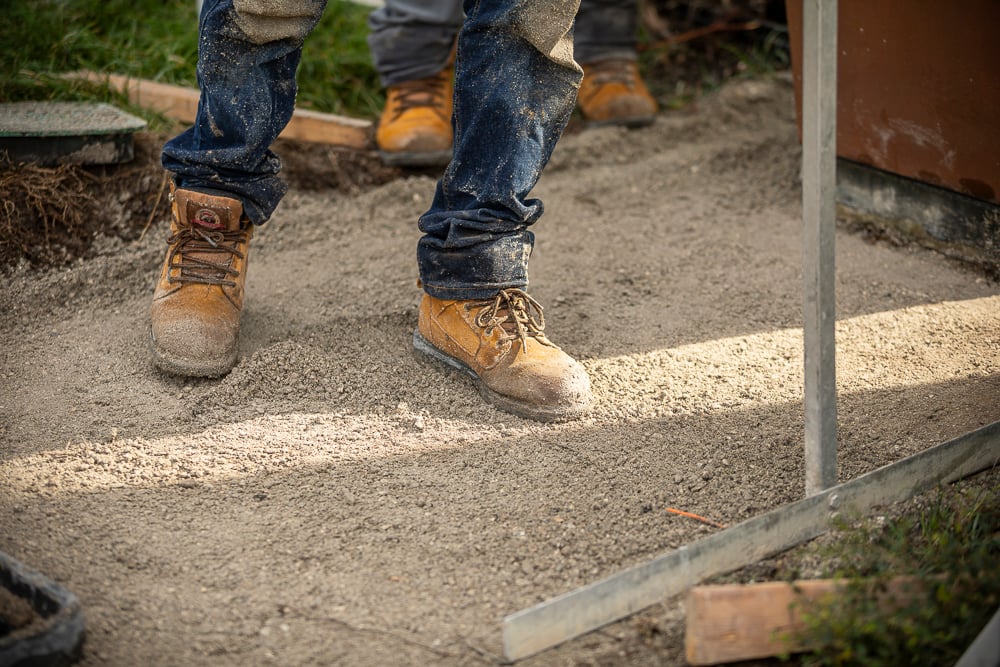 Most paver installers put down a two or three-inch base.

At Ground Source, we lay down a six-inch base for surfaces traveled over by vehicles — much thicker and more stable than the average job.
Will You Install Conduit Under the Pavers?
This is a smart move. Ask about it, and you'll look smart, too.

Landscaping projects are always evolving. You're planning a paver project now, but later on you might want to add landscape lighting or upgrade your irrigation. At Ground Source, we install PVC conduit under your paver driveway or patio to make adding irrigation or landscape lighting easier later. That way, we won't have to tear up all the pavers to do work underneath them.
Will They Leave Your Property Clean?
This might seem like a small thing, but small things can be important, right?

Some Orlando paver companies might pack up and drive away with the pavers installed just fine — but with the edges of your sod torn up.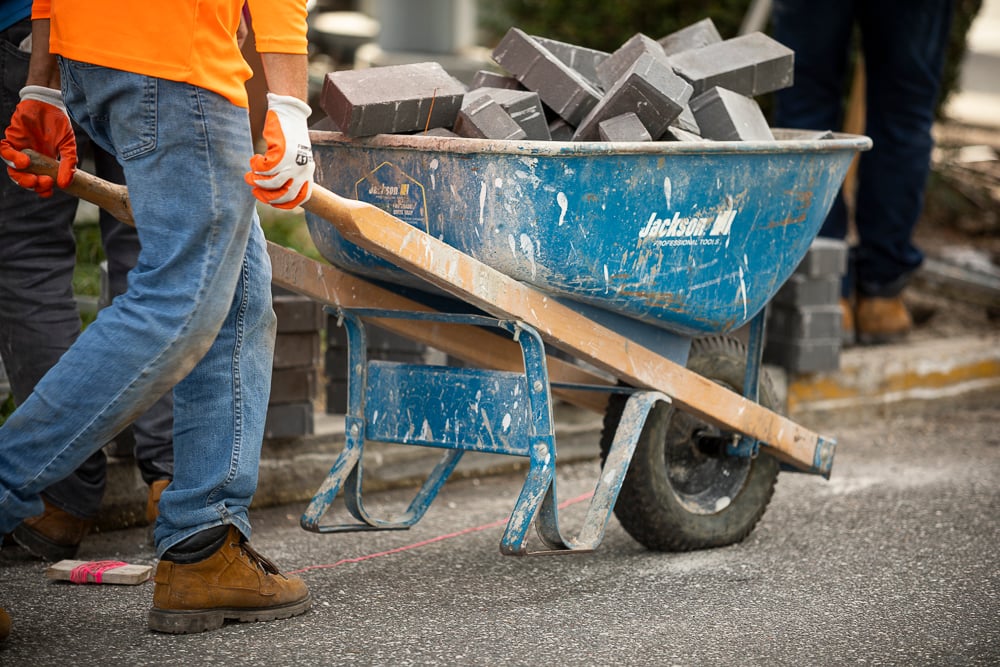 Our bid includes all cleanup and repairs. We leave no clumps of loose sod or bits of excess paver stone.

When our crews drive away, you can set the table, start the grill, and mix up the mojitos.
5. What Does Their Bid Include?
Make sure Orlando paver companies tell you exactly what you're getting for your money. Are some services or materials extra? You want to know that upfront.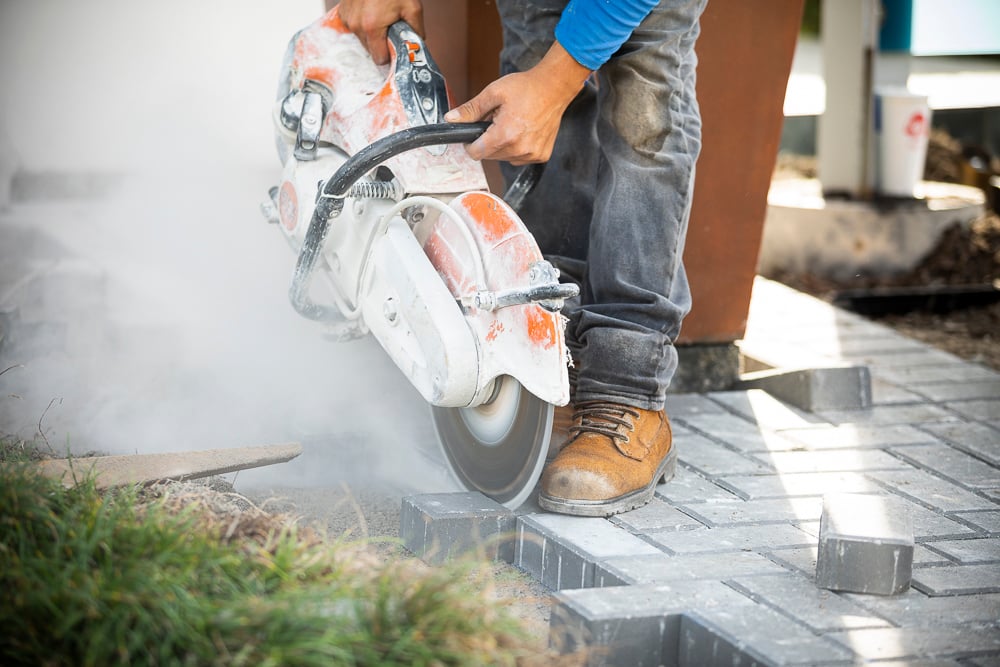 At Ground Source, our bid includes:
Removal of your old concrete and soil/sod excavation (including hauling costs)
Cost and installation of crushed concrete (called "fines")
The pavers specified in your bid
Paver sand for gap filling
Clean-up and disposing of excess material
Hand-troweled concrete edge restraint
Rinsing off of paver dust from plants and buildings
Stacking of excess pavers in a specified location
Not included: sealing pavers; pressure-washing of nearby surfaces; irrigation modifications; sod repair.
6. They Should Make This Easy
The best paver installers in Orlando, FL make the whole process go smoothly, from brainstorming ideas at your kitchen table to showing you samples of pavers to walking you through the project and keeping you informed.

They'll do all the work. You get started on the party invitations.
Choosing a Paver Installer in Orlando? Trust Ground Source
A paver project is a big deal. It can change the look of your house and the way you use and love your outdoor space.

Make sure it's done right.

We're paver experts, but our skills don't stop there. We're with you every step of the way as you plan your perfect outdoor space.

Sod, irrigation, landscape design: Let us transform your landscape from an embarrassing eyesore to a place you spend every spare minute.

Are you ready to enjoy the vibrant, impressive landscape you've always wanted? Request a quote today! We'll help you review your options and then transform your property.