New pavers! This is exciting!
Driveway? New walkways? That dream patio you've always wanted? Curves, or rectangle?
Have you picked out new patio furniture yet?
We're asking a lot of questions. We love this stuff.
You should be asking some, too.
You probably know to ask Orlando paver companies how long they've been in business, and to ask for references so you can check on the quality of their work.
That's basic stuff.
Here are a few smart questions you may not have thought to ask:
1. Do You Have a Designer on Staff?
You'll soon discover the choices you have for your paver patio, driveway, or walkways are really overwhelming.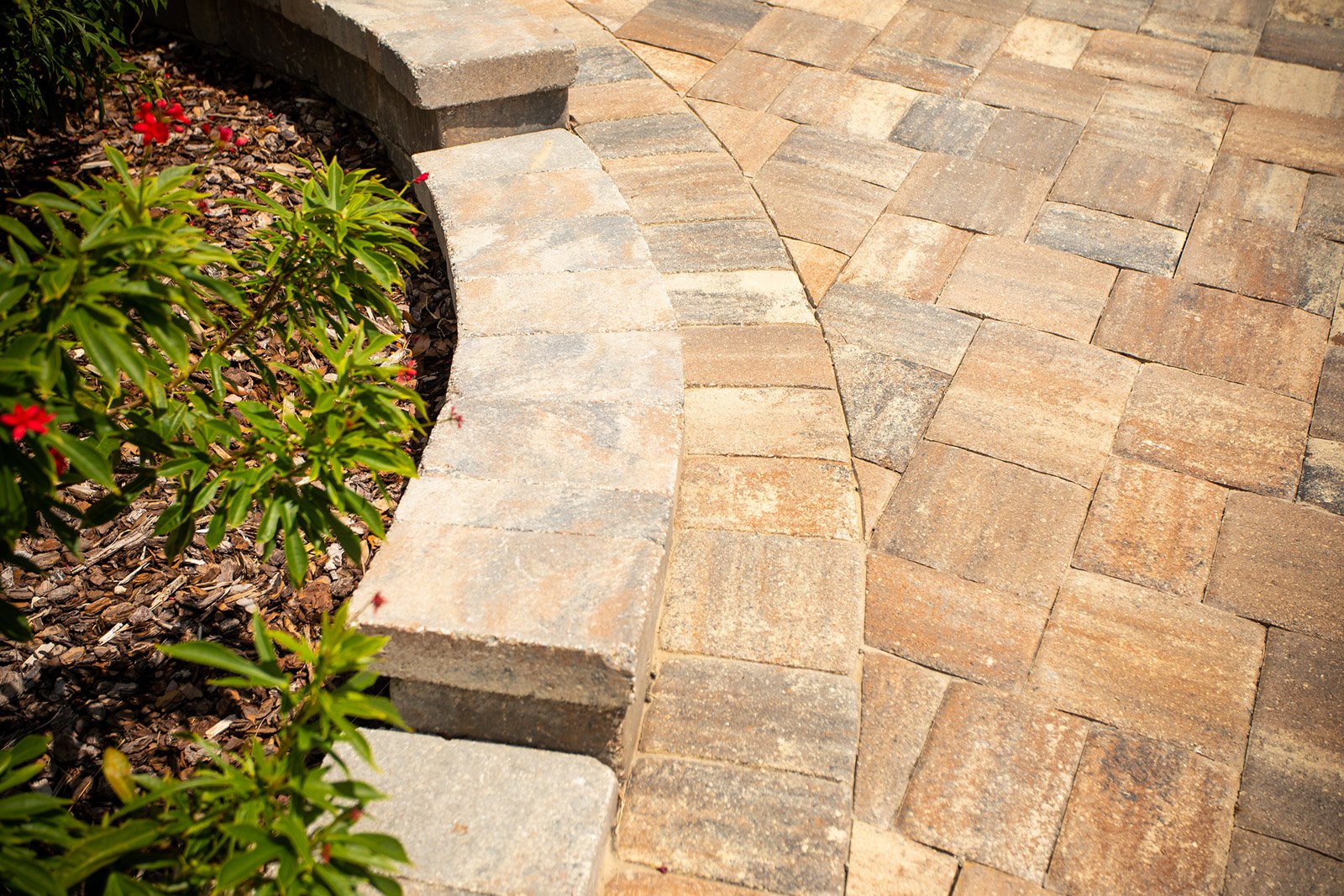 So many colors, patterns, styles, and design options.
Belgian Cobble? Cotswold Mist? Ashbury Haze? How about a contrasting border? Beveled edge or no beveled edge?
Ummm…
It really helps to have a skilled, licensed landscape designer to help walk you through it all. Not all Orlando paver companies have one on staff.
A designer brings their skills to help you match the style of paver design to the style of your house.
If you have a 100-year-old house, you don't want a super contemporary-looking driveway. But concrete pavers that look like bricks, or even clay bricks? Yes!
A designer will show you why a slight texture in your pavers looks great, and how a small bevel on the paver edges traps less dirt.
They know their stuff, and will bring things to your attention that you'd never think of yourself.
2. How Thick Will the Base Be?
Ask this question and paver companies in Orlando will realize you know a thing or two.
The concrete base beneath your pavers is a crucial element of quality paver installation. Its coarse texture allows for drainage and helps lock the pavers into place.
Most installers put down a two or three-inch base.
At Ground Source, we lay down a six-inch base for surfaces traveled over by vehicles — much thicker and more stable than the average job.
Less base is less expensive in material and labor, but don't be fooled.
You can drive by one of our paver jobs years later and see that there's no sagging, sinking, or heaving, thanks to our quality install.
3. Will You Install Conduit Under the Pavers?
You're probably thinking, "What?"
Landscaping projects are always evolving. You're planning a paver project now, but later on you might want to add landscape lighting or upgrade your irrigation.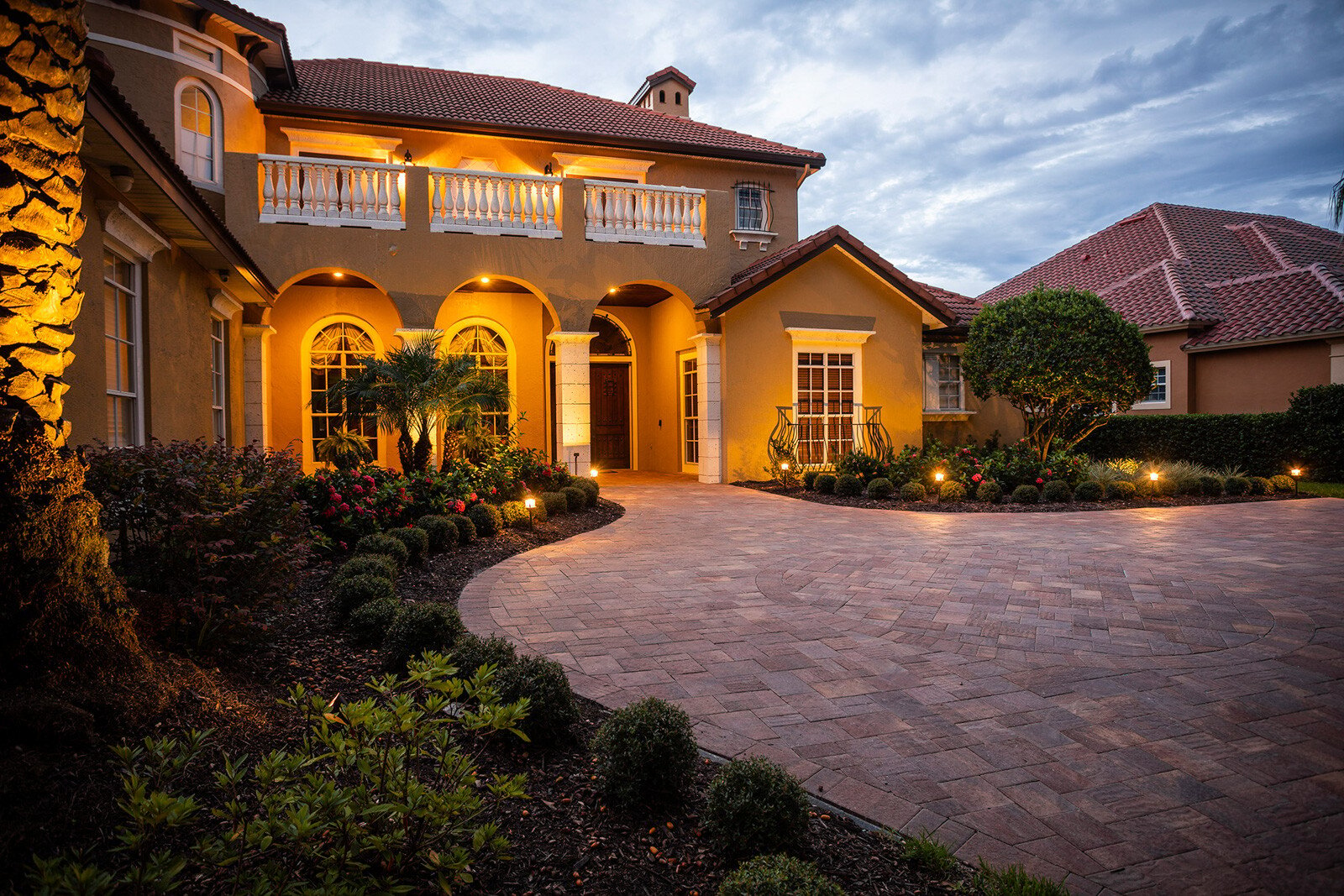 At Ground Source, we install PVC conduit under your paver driveway or patio to make adding irrigation or landscape lighting easier later. That way, we won't have to tear up all the pavers to do work underneath them.
4. Will You Leave My Property Neat and Tidy?
Some Orlando paver companies might pack up and drive away with the pavers installed just fine — but with the edges of your sod torn up.
Our bid includes all cleanup and repairs. We leave no clumps of loose sod or bits of excess paver stone.
We leave it perfect. We know you don't have time to nag your landscaping company about shoddy work.
When our crews drive away, you can set the table, start the grill, and mix up the margaritas. That area between your lawn and your pavers will be seamless.
5. What's Your Warranty?
At Ground Source, we offer a two-year warranty on all paver installation, which covers defects in material and workmanship. (Remember, pavers naturally have variations in color, texture, and wear. That's not a "defect.")
The warranty specifically covers cracking, settling, and shifting.
6. What Does Your Bid Include?
Make sure Orlando paver companies tell you exactly what you're getting for your money. Are some services or materials extra?
At Ground Source, our bid includes:
Removal of your old concrete and soil/sod excavation (including hauling costs)
Cost and installation of crushed concrete (called "fines")
The pavers specified in your bid
Paver sand for gap filling
Clean-up and disposing of excess material
Hand-troweled concrete edge restraint
Rinsing off of paver dust from plants and buildings
Stacking of excess pavers in a specified location
Not included: sealing pavers; pressure-washing of nearby surfaces; irrigation modifications; sod repair.
7. Do You Install More Than Pavers?
You'll probably stand out on your beautiful new paver patio or driveway and just stare at it happily for a while. We get it. Perfectly normal.
But there's more to a landscaping project than pavers.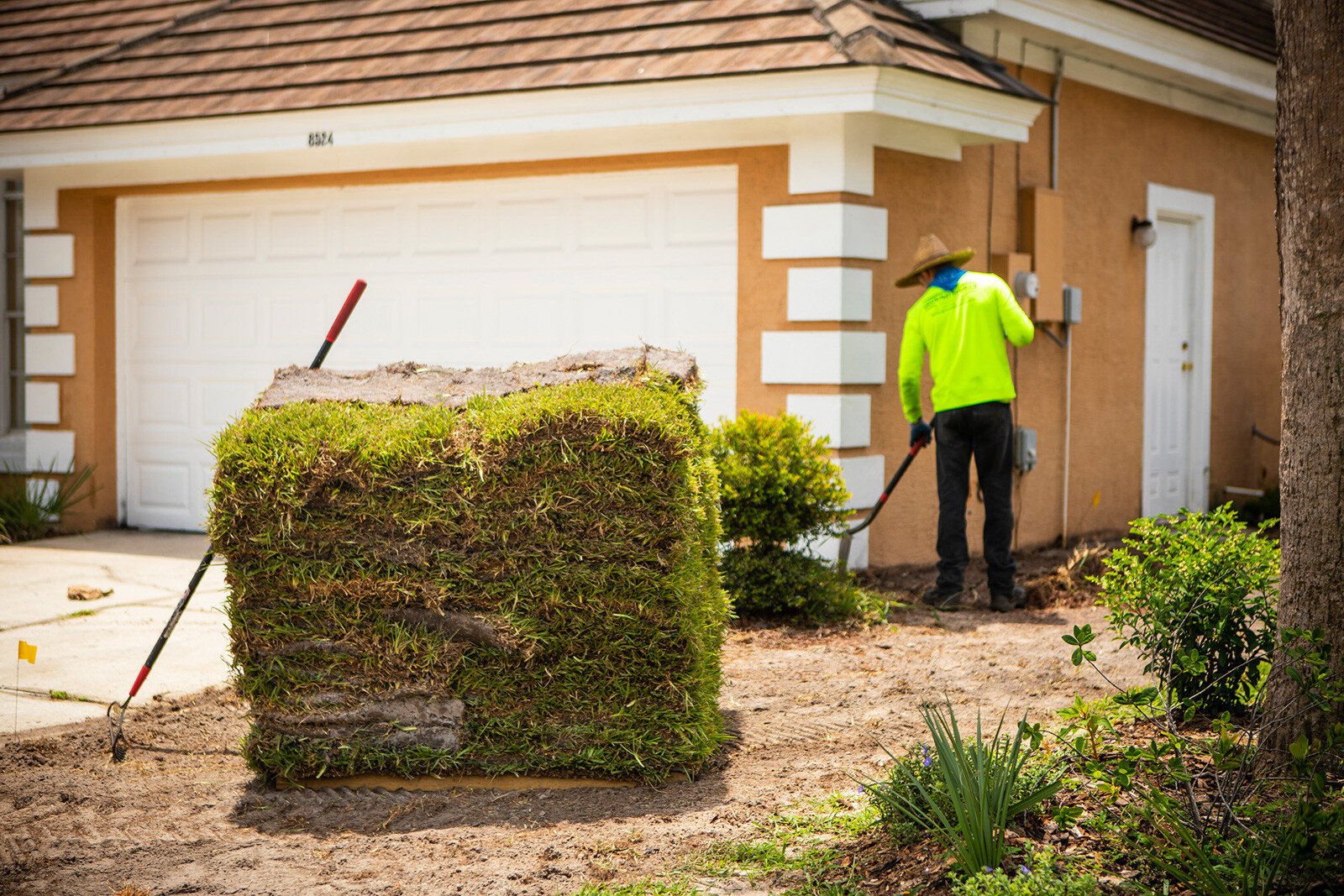 A landscape redo can include a fresh new sod lawn. Plants, trees, and flowers. A cozy fire pit. A shady pergola. A seating wall that makes that patio feel like an outdoor living room. Maybe accent lighting to make it all glow after sunset and offer a sense of luxury.
Do you want to have to deal with a whole handful of different companies to get your dream yard? Not all Orlando paver companies are full-service landscaping experts.
We can help you with the total package. That's the beauty of working with a full-service landscaping company.
We're with you from that first glimmer of an idea at your kitchen table until you're ready for your first backyard barbecue.
Pondering Orlando Paver Companies? Trust Ground Source
When you start posing these smart questions to Orlando paver companies, don't forget to ask us. You'll like our answers.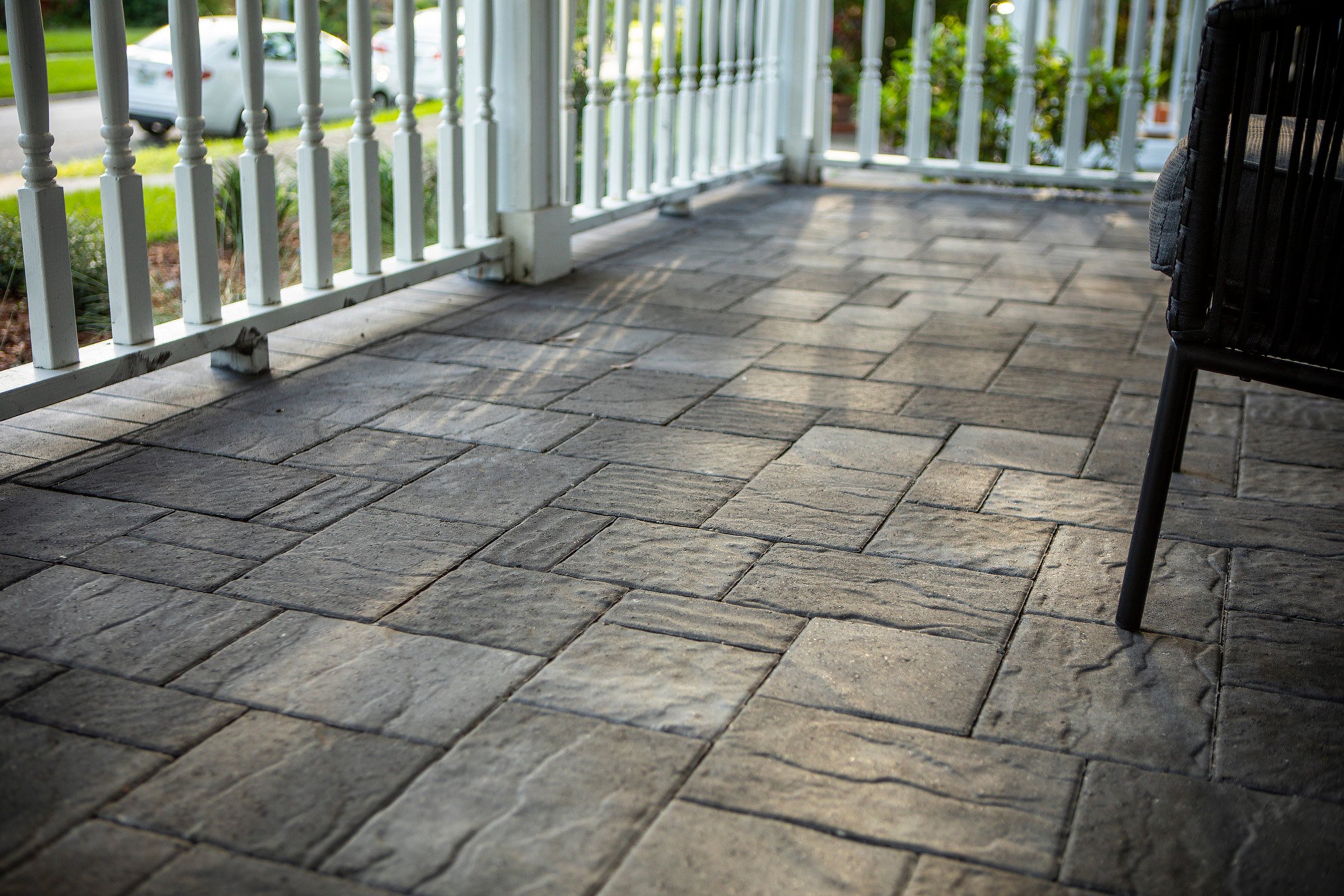 We're paver experts, but our skills don't stop there. We're with you every step of the way as you plan your perfect outdoor space.
Sod, irrigation, landscape design: Let us transform your yard from an embarrassing eyesore to a place you can't wait to come home to.
Are you ready to enjoy the vibrant, impressive yard you've always wanted? Request a quote today! We'll help you review your options and then transform your property.