If your back is killing you, you're in charge of watching five toddlers, and it's 97 degrees, laying sod is hard.

If you're 20, there's a cool breeze, and you have a whole weekend ahead of you with nothing to do, laying sod isn't as hard.

You see what we're getting at here. The concept of "hard" is pretty subjective.

Parts of DIY sod installation are hard, like wrestling with the sod cutter machine you need to remove your old grass.
If you don't follow all the installation steps just right, your new lawn is at risk. So, there's a bit of stress involved.

Want to tackle this yourself? Or should you hire an Orlando sod installer and go fishing?

Take a look at some key elements of DIY sod installation before you decide. These steps are where some homeowners who try laying sod go wrong.
Choose the Right Sod for Your Orlando, FL Property
All sod isn't the same. There are several choices.

If you choose the wrong type for your yard's conditions, it won't thrive.

Is your property sunny or shady? Does it get a lot of foot traffic? Do you have an irrigation system?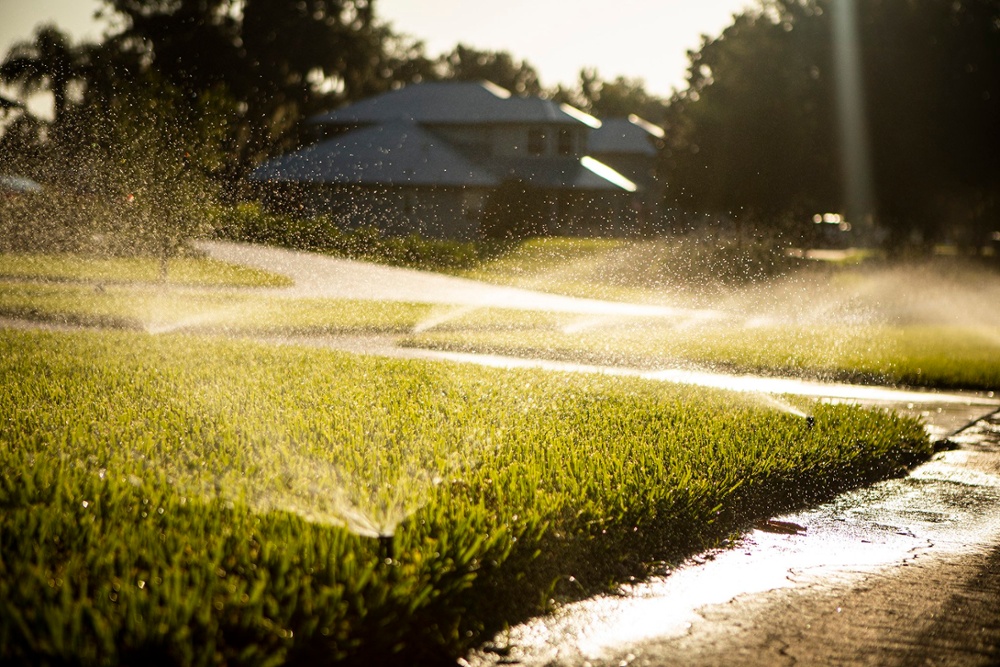 Matching the right sod to your site's conditions is a crucial first step to sod installation success. A good sod installer will walk you through your best choices.
Kill All the Old Grass
This step is super important, and it's tempting to take a shortcut. Don't.

You have to spray your current turf to kill it. This is done a week or two ahead of time. This is a crucial step. If not done right, wild grass will grow up through your new sod.

Don't be in a hurry here. The process can take from one to three applications, depending on what type of weeds are lurking in your lawn. The number of weeds can be a factor here, too.

Be sure this task is complete before your sod delivery.
Laying Sod: Don't Wait Too Long Once It's Cut
There's absolutely a time limit here.

Technically, cut sod will last about 36 hours in the summer and about 72 hours in the winter.

But the sooner your fresh sod goes from the farm to your soil, the better, so it doesn't dry out. The same day is best.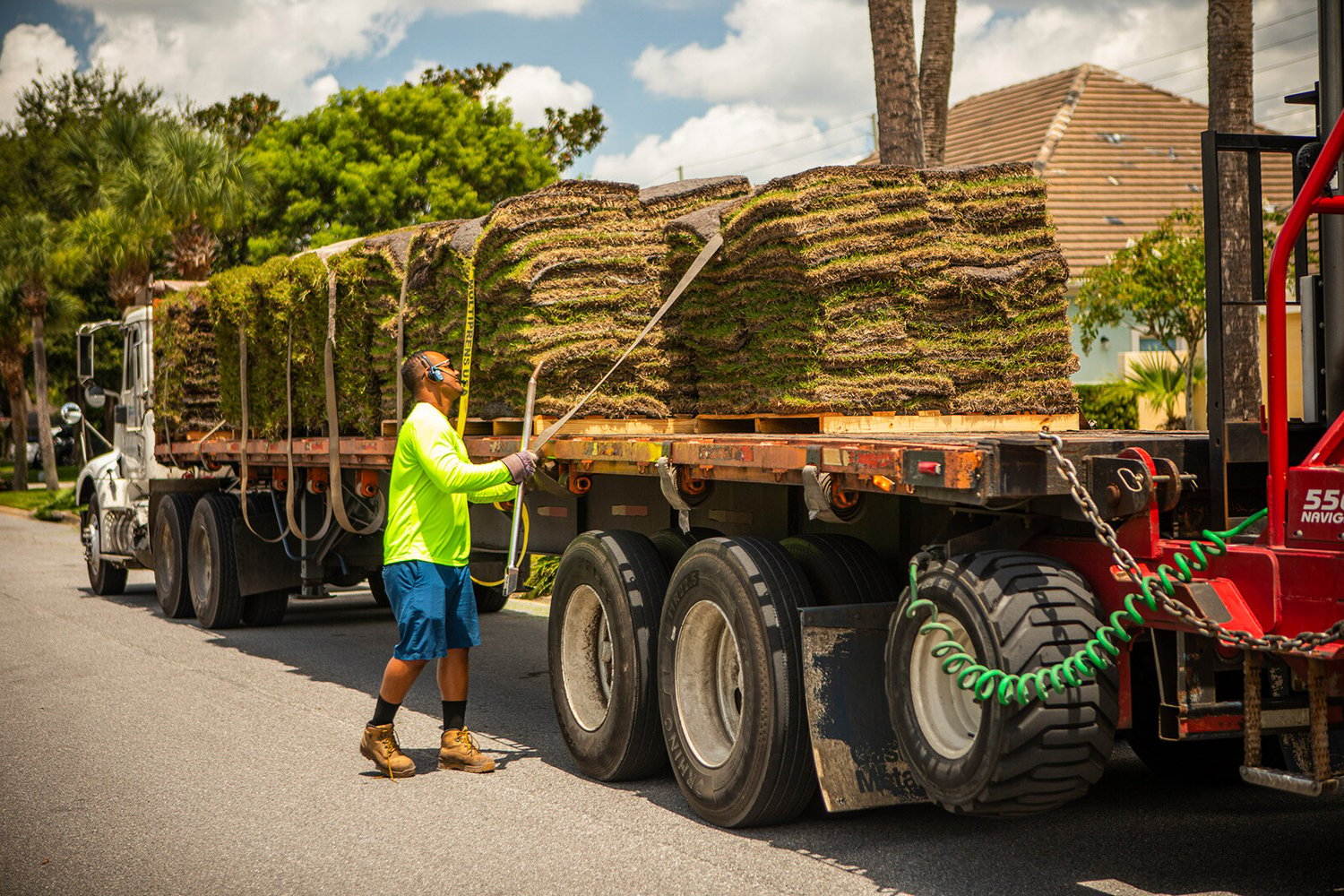 Say you get your fresh sod delivered, then realize you're not really in the mood for that much work today. Or your back hurts. Or your buddy invites you to go out on his boat.

If you chose DIY sod installation, you're stuck doing it today — or risking the health of your sod.

If you hired an Orlando sod installer, go ahead and grab your fishing gear. The crews will do the hard work while you're reeling in that big catch.
Don't Overlap the Rolls of Sod
It's tempting to do this, to make sure there aren't any gaps between rolls. But you'll end up with an uneven, lumpy lawn.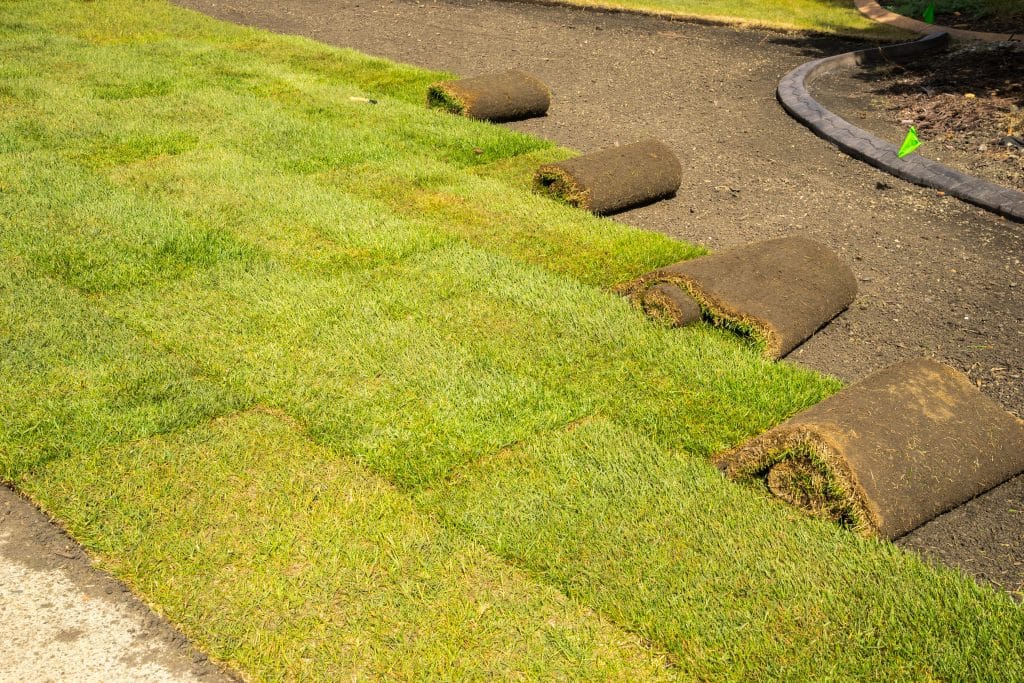 Laying sod perfectly is tricky, if you don't do it every day like the pros do. You have to line up the seams just right, and expertly trim around fences and trees.
DIY Sod Installation: Be Sure Your Lawn is Level
Level out any imperfections in your lawn. You don't want to sweat through all this hard work then realize later that there were low areas that weren't addressed or humps that could trip you.

Some corrective grading before your sod delivery goes a long way.
Here's the Hard Part About Laying Sod
Laying the new sod isn't too hard. But removing your old grass first is the back breaker.

You'll need to rent a sod cutter, a walk-behind machine powered with a 5-horsepower gas engine.

It has a sharp blade that slices through the old turf. You can rent them at most rental companies that handle lawn equipment.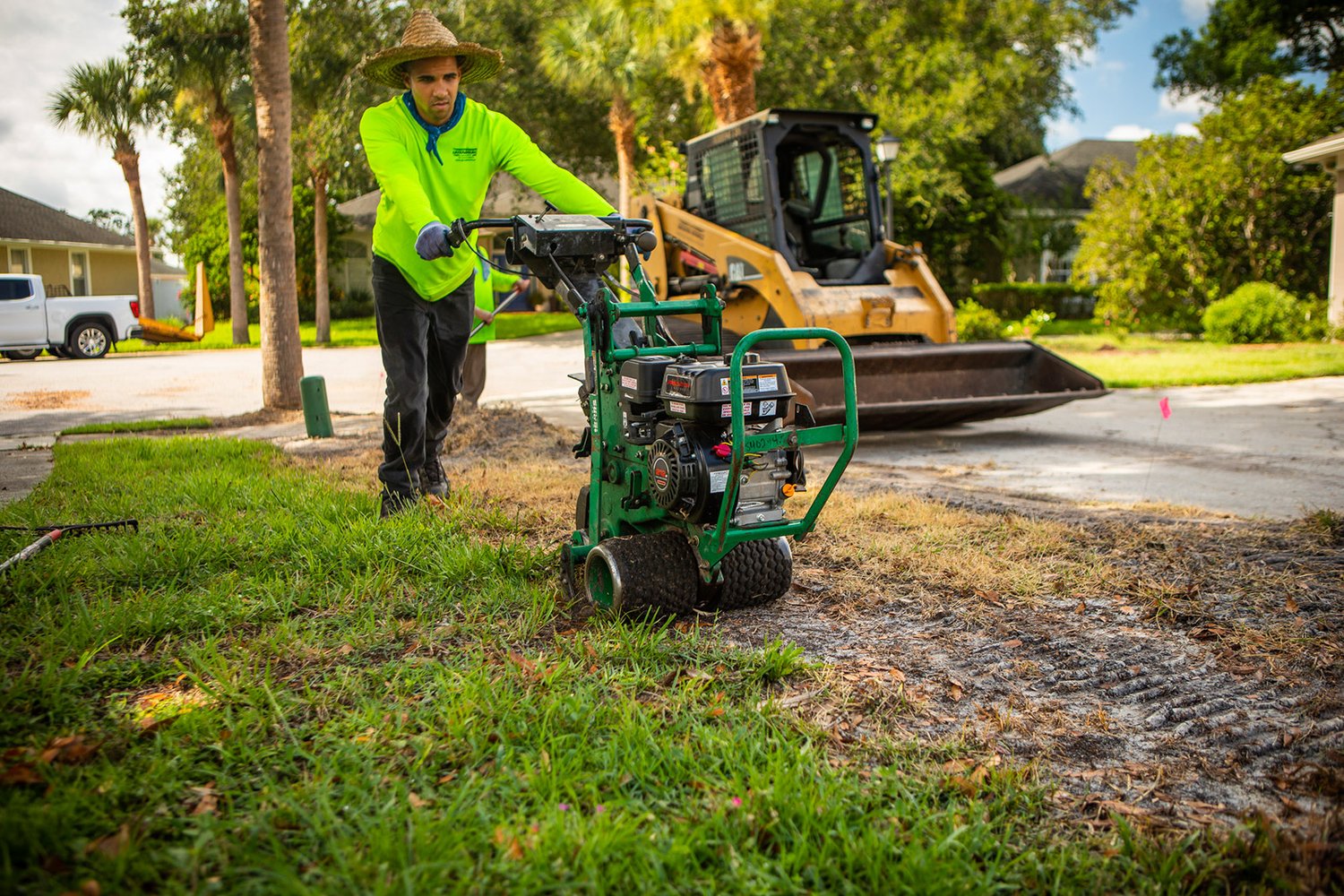 You'll want another person on hand to follow behind you with a pitchfork to tuck the cut sod to the side, so it doesn't get tangled with the next pass.

Be prepared. It's physically demanding to maneuver the heavy, unwieldy sod cutter. It really vibrates. It weighs about 350 lbs. You have to wrestle it through the lawn. About a third of the way through is where most homeowners wish they had hired a sod installer.
Oh, Wait, Another Hard Part
Once the sod is cut, use pitchforks, rakes, or shovels to toss the sections of turf into a dumpster. You're probably going to end up with a lot more debris than you're expecting.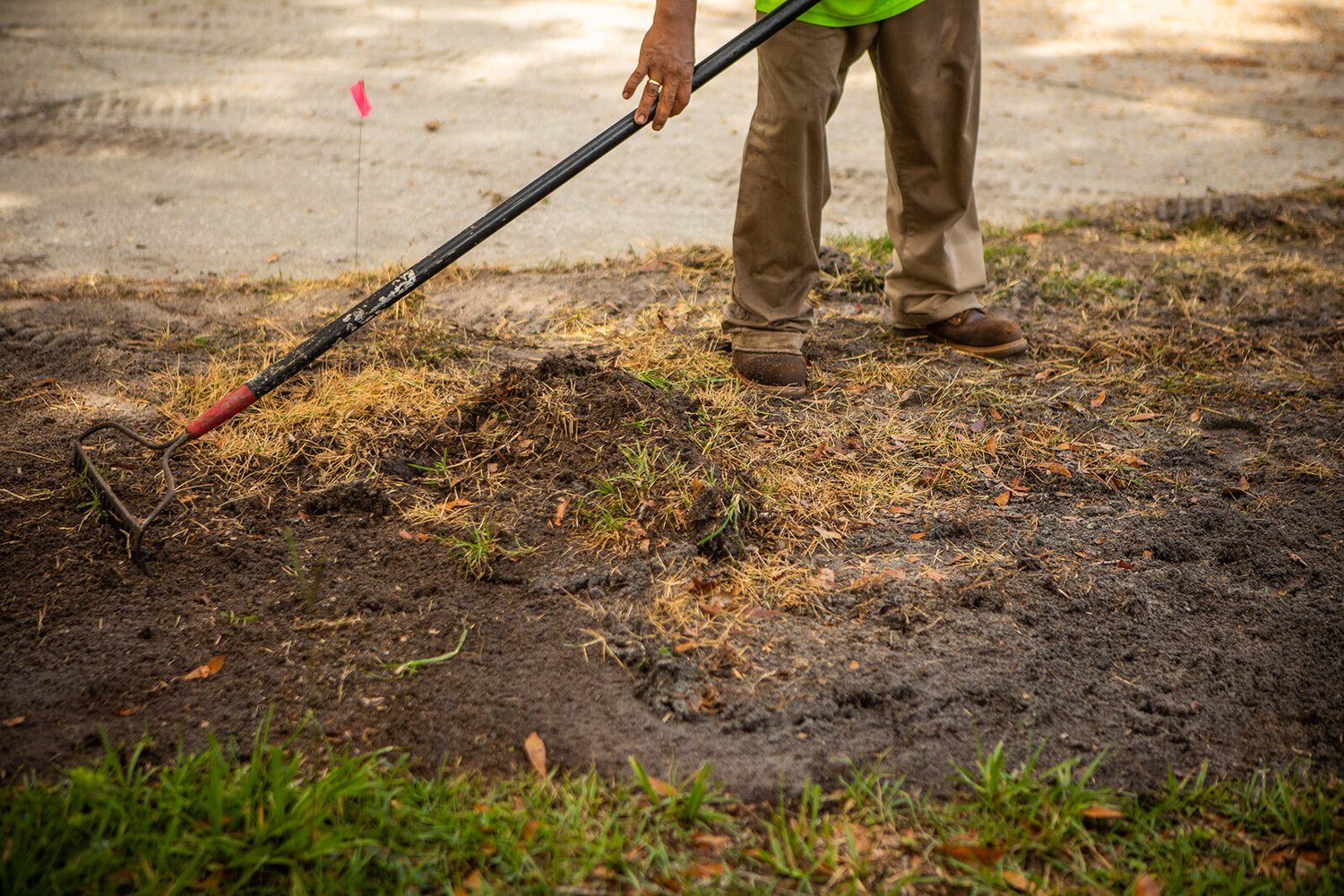 Too Much Hassle? Trust Your Sod Installation to Ground Source
Some of our customers tell us they tried DIY sod installation. It was a huge pain. Then, they called us.

Do yourself a favor and skip that first part.

There's a lot more to this than rolling out that new grassy carpet. Why not leave it to the pros?

Let the experts here at Ground Source do the tough work. And there's a bonus: Once we install your new sod lawn, we don't just say "see ya" and drive away.

We give you a detailed sod care guide. You'll know what times to water, for how long, and even which of your irrigation heads to use for what amount of time.

If you decide the DIY dirt, labor, and stress are too much of a hassle, we'd love to expertly install your fresh, healthy, new sod lawn.

We're sod experts, but our skills don't stop there. We're with you every step of the way as you plan your perfect outdoor space.

Sod, irrigation, landscape design: Let us transform your yard from an embarrassing eyesore to a place you spend every spare minute.

Are you ready to enjoy the vibrant, impressive yard you've always wanted? Request a quote today! We'll help you review your options and then transform your property.